Author|Yun Ge
Avita was born with a golden key in its mouth. Backed by Changan, Huawei, and CATL, Avita had almost all the prerequisites for making cars from the day it was born.
In June 2022, Changan Automotive's Zhu Huarong, Huawei's Xu Zhijun, and CATL's Zeng Yuqun, the "Strongest Partners" of China's car-making circle, sat together to jointly launch the Avita CHN platform.
They firmly believe that 1+1+1 can be greater than 3. Their expectations for Avita are clear: to create an intelligent electric vehicle with a new architecture, strong computing power, and high-pressure charging.
The first product carrying this expectation, the Avita 11, was officially launched in August 2022 and began mass delivery at the end of December. As a high-end model with a starting price of 350,000 yuan and an average transaction price of nearly 400,000 yuan, the Avita 11, backed by Changan, Huawei, and CATL's technical strength, can be said to have reached its peak upon its debut. As of March 2, the cumulative delivery volume of Avita 11 has exceeded 4,000 units.
On March 24, the Avita 11 single-motor version was officially launched. This is not only the car with the highest density of Huawei technology currently, but also a car leading the way in the competition of intelligent equipment. However, this year's sudden price war in the auto market and the cooling of the competition in intelligent equipment have led to a decline in sales. Can the Avita 11 still win this year in this market environment?
The Long-termism of Technology
In Avita's brand philosophy, long-termism is a keyword.
Tan Benhong, CEO of Avita Technology, said, "The automotive industry is destined to be an endless marathon. On this track, Avita will play the role of a long-termist, staying curious, exploring the unknown, and embracing change."
In terms of technology long-termism, Avita has chosen intelligent driving as its anchor.
Tan Benhong said bluntly, "I don't think it's feasible to rely on color TV, refrigerators, and large sofas to drive brand. It may boost sales, but not necessarily brand. Avita has considered a lot from a brand strategy perspective, such as new and old issues, as well as past and future problems. We use intelligent driving or advanced intelligent driving to strengthen our brand. I believe it is not a speculative behavior, but a medium- to long-term behavior."
He further stated that Avita 11 is all-in intelligent driving, and aims to persuade consumers with laser, large computing platforms, and full-stack intelligent automotive solutions. It is certainly difficult, but looking back two or three years later, the persistence and decision-making of today may lead to success, which is his dream.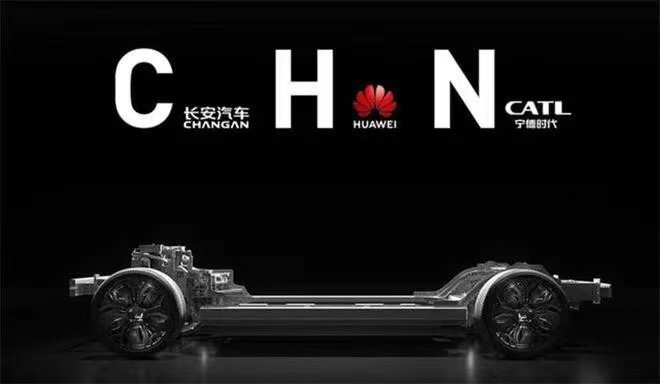 Technically, with the support of Changan Auto, Huawei, and CATL, the AVITA has the ability to achieve Tan Benhong's dream.
Chairman Zeng Yuping of CATL once called AVITA a "self-owned" product and promised "CATL will provide the latest and best power batteries for all AVITA models".
Huawei prioritized providing its full-stack intelligent automotive solutions to AVITA 11. The AVITA 11 comes equipped with Huawei's intelligent driving, cockpit, connected vehicle, electric power, and car cloud services as standard.
On March 24, the AVITA 11 single-motor version was launched with two models, long-range and ultra-long range, priced at RMB 319,900 and RMB 349,900 respectively, while ensuring that the intelligent cockpit, user experience, and driving experience remain uncompromised.
On March 19, the AVITA 11 single-motor version was unveiled as an official guide car at the 2023 Chongqing Marathon. It was not only the global debut of the AVITA 11 single-motor version but also an opportunity to test the AVITA NCA intelligent driving navigation assistance system in the urban area.
The AVITA 11 single-motor version is priced lower than the dual-motor version, but it has the same level of intelligent driving configuration, including three LiDARs, 34 intelligent sensors, and standard L2-level NCA high-speed intelligent driving navigation services. City NCA's intelligent driving navigation assistance service can be activated with a fee.
Single-motor version products have always been responsible for exploring new price ranges and completing product lines for brands. The AVITA 11 single-motor version removes one motor as well as the "electric tailwing" feature to reduce costs and improve AVITA 11's overall competitiveness.
"I think AVITA is now in the first tier of Chinese branded intelligent electric vehicles, and we can only compete with NIO's NT2.0 (ET7, ES7, ET5), XPeng's G9, and other products," said Tan Benhong.## Winning is Not Easy
In 2023, China's new energy vehicle market reached new heights. In the fiercely competitive market, where dangers lurk and rivals abound, newly launched models began to compete for orders.
Avita, a mid-size sedan based on the CHN platform, aims to achieve an annual target of 100,000 orders following its launch later this year.
To achieve this goal, Avita is making efforts in multiple aspects.
In terms of personnel arrangement, on February 2, Avita announced that Li Pengcheng has officially been appointed as the company's vice president and chief marketing officer (CMO), as well as deputy general manager of the user development center. Li will be responsible for the company's brand marketing related work, overseeing the brand planning and strategy, product promotion, public relations, user experience, and operation departments under the user development center, and will report to Tan Benhong.
In terms of channel expansion, Avita plans to strengthen its collaboration with Huawei and plans to enter more than 20 Huawei offline stores in the first half of the year. In addition, Avita itself has already established 200 channel touchpoints and expects to achieve a target of 500 by the end of 2023.
However, the significant slowdown in the new energy market has become a common industry consensus. Follow-up measures such as price reduction by Tesla have been introduced by brands such as WENJIE and XPeng. In addition, Avita's brand label of "emotional intelligence" has weak penetration, and consumers are not willing to pay for intelligent driving, which decides that Avita's market breakthrough is facing considerable pressure.
As a new force in automobile manufacturing, Avita still has a long way to go before it can catch up with WmAuto on brand influence.
Although partnerships with Changan, Huawei, and Ningde Times have brought Avita a considerable amount of natural traffic, its core brand positioning of "emotional intelligence" is difficult to resonate with consumers, and is unable to highlight Avita's core advantages. This feature is hard to articulate. According to Tan Benhong's interpretation of "emotional intelligence", Avita is pursuing the "personification" of cars, and "personification" is an intangible, metaphysical concept.Different from NIO's service-oriented approach and XPeng's tech-driven concept, Avatar needs to refine a more penetrating brand label.
Moreover, at the current stage of intelligent driving technology, consumers are not yet willing to foot the bill. Industry experts believe that the innovation direction of intelligent driving car companies should fully consider user needs to be meaningful. Intelligent driving does not have strong emotional value for the customer at the moment, and more consumers are trying it out with a taste for novelty. Whether it is XPeng, which is recognized to have a leading advantage in intelligent direction, or WM Motor, which used to rely on Baidu's Apollo, they have been unable to truly translate the advantages of intelligent driving technology into product sales. At the same time, the continuously occurring automatic driving accidents are making consumers increasingly rational.
The key issue that Avatar needs to consider at the current stage is whether to first promote intelligent driving or to achieve good sales. Taking the cost-effective route with the Avatar 11 single-motor version, gaining consumer recognition first, and then highlighting intelligent driving capabilities, is also a good choice.
Backed by the three giants, Avatar 11 has not presented strong product competitiveness, which may be the biggest dilemma for Avatar at present.
As for Huawei, although Avatar is promoted as the "first emotionally intelligent electric car brand equipped with Huawei HI full-stack intelligent car solutions," based on the fact that Avatar is one of Huawei's many partners, it is hard for consumers to perceive what is "different" about Avatar.
Similarly, using Huawei's technical support, JETOUR's Alpha S Hi version became famous overnight because of its eye-catching NCA function, and Seres became the fastest-growing new energy vehicle brand in the market in 2022 by cooperating with Huawei to launch the Question series. So, what advantages does Avatar have compared to other partners? And, as JETOUR's sales have been consistently poor, and Question's sales have been declining, how long can Huawei's fading reputation continue to cover Avatar?
As a battery manufacturer, CATL has gradually acquired stakes in new energy vehicle companies through financing in recent years to increase its power of discourse and bargaining power in the market, such as NIO, Aiways, and Geely AK. It is worth mentioning that Avatar has attracted attention with CATL's blessing. However, the most powerful Kirin battery from CATL has not been installed in Avatar 11, which has raised deep-seated questions about Avatar.
"`markdown
In the environment of the price reduction wave, both joint venture brands and new energy vehicle companies have made concessions in price. The configuration of Evita 11 cannot match its product price of 350,000 to 400,000 yuan. Compared with competitors, Evita 11 is "missing" in high-definition multi-connected screens, head-up displays, branded audio, double-layer glass, practical trunk, and CDC intelligent suspension. Although the price of Evita 11 standalone version has decreased, it has not shown enough sincerity to make "holding back" consumers more hesitant.
With the brand's popularity yet to take off and the product not demonstrating strong competitiveness, the sales target of 100,000 units for Evita this year is a bit uncertain.
"`
This article is a translation by ChatGPT of a Chinese report from 42HOW. If you have any questions about it, please email bd@42how.com.