Author: Zheng Senhong
In 2022, Tesla's annual gross margin per vehicle was 28.5%, while the Chinese new energy vehicle manufacturers, including NIO, XPeng, and Li Auto, had gross margins of 19.1%, 10.4%, and 9.4%, respectively.
Let's take a look at another set of data for comparison:
Porsche, known as the "most profitable car company," reported a total revenue of €36.73 billion and a gross margin per vehicle of 18% in 2022. This means that on average, Porsche earned about RMB 165,000 net profit per vehicle sold last year.
By contrast, Porsche's average vehicle price is $125,000, while Tesla's is $54,400.
Both sets of data indicate that Tesla is the most profitable car company globally, and Tesla's secret to success can be summarized in one word: cost-cutting.
Pete Bannon, Vice President of Hardware Engineering Design at Tesla, likened Tesla's cost-cutting process to peeling carrots:
"Peeling once won't have any effect, but repeating the process will produce a significant impact. Through manufacturing processes, vertical integration, and other technological innovations, Tesla's BOM cost has been reduced from $84,000 in 2017 to $36,000."
But this is clearly not the endgame that Tesla is striving for.
At the Tesla Investor Day in March, the automaker announced that the cost of its next-generation platform would be reduced by 50%, which means that the cost of the new platform could be less than $18,000 (approximately RMB 120,000).
In essence, the ability to systematically reduce costs is a core competency of a car company, as Tesla's CFO Zack Kirckhorn said:
"In this industry, your ability to control costs will determine your life and death."
"Tesla's third-generation platform can produce smaller and cheaper cars, with production costs and difficulty about half that of our Model 3," Musk recently said at a Morgan Stanley conference.
With a cost of RMB 120,000, Tesla still needs to "trim the fat" in the long run by increasing efficiency and reducing costs."`markdown
Zachary Kirkhorn believes that Tesla will continue to reduce production costs from a design perspective. In the powertrain system, they have overstocked some raw materials in terms of quantity and performance. Their goal for 2023 is to reduce these costs on the third-generation platform.
According to the existing information, we have extracted the core information of the "powertrain" on Tesla's third-generation platform:
Will no longer use rare earth materials

Reduce 75% of silicon carbide raw materials
The importance of the electric drive system, as the engine of the new energy era, goes without saying. Deputy Dean Ling Heping of the BYD Automotive Engineering Research Institute believes that as the core system of new energy vehicles, the entire cost of the electric drive system accounts for about 10% of the cost of new energy vehicles.
Currently, new energy vehicles are equipped with two types of electric motors: "permanent magnet synchronous motors" (including rare earth) and "induction motors" (without rare earth).
A person in charge of an electric drive supplier in China revealed that using rare earth permanent magnet materials, the motor efficiency can reach 97%, while without rare earth, it can only reach 92%, but the cost can be reduced by 10%.
In addition to Tesla, Japanese and European automakers are also trying to get rid of rare earth permanent magnet synchronous motors. For example, BMW, Audi, Nissan, and Mahle have begun to develop and produce magnet-free motors.
Rare earth elements are a focus of controversy in the electric vehicle supply chain, as almost all rare earths used in the United States are imported.
By contrast, China is the world's largest reserve country for rare earths, with domestic reserves of 44 million tons in 2020, accounting for more than one-third of the world's total. In terms of rare earth production, China's proportion of global production has remained above 55%.
Reducing or even not using rare earths is a more optimal solution for Tesla in terms of cost and supply chain. Starting from 2017 to 2022, the amount of rare earths used in the Tesla Model 3 drive module has been reduced by 25%.
In addition, Tesla's another approach is to reduce costs by innovating core components' raw materials.

Currently, silicon carbide has become one of the main raw materials in the transmission system of new energy vehicles, with its strong voltage resistance and high efficiency advantages that can improve the NEDC cruising range of pure electric vehicles by 4%-5%, while reducing the cost of the battery end and cooling system by a total of **4000-5000 yuan**.

In short, silicon carbide is a semiconductor material that enhances efficiency and reduces costs. But why does Tesla choose to significantly reduce silicon carbide raw materials?

According to the plan, Tesla will gradually expand the application scenarios of silicon carbide to OBCs, chargers, fast charging piles, etc. That is, on average, every two Teslas require a 6-inch SiC wafer. For example, if using an annual production capacity of 1 million Model Y vehicles, Tesla will require more than 500,000 6-inch wafers in one year.

By the end of 2022, the total global annual production capacity of SiC wafers ranges from **400,000** to **600,000** pieces, which means that a single Tesla's consumption can exhaust the current global production capacity of silicon carbide.

On the other hand, although the cost of SiC wafers has reduced by **55%** (unit price 6000 yuan), there is still nearly a five-fold price difference with silicon materials.

What does reducing silicon carbide raw materials by 75% mean?

Taking the Model 3 with STMicroelectronics as an example, Tesla can reduce the number of SiC MOSFETs from 48 to 12, reduce the chip area by 75%, and reduce the cost by nearly 10%.

In short, when Musk says "the production cost of the next-generation platform will be reduced by 50% compared to the existing second-generation platform", in essence, Tesla achieves this by adding up 1000 US dollars or 10% reduction in total cost through technological innovation in each link, including no use of rare earth materials, reducing silicon carbide raw materials, simplifying wire control, optimizing battery pack size, etc.

It Took 45 Seconds to Build a Car, Which Musk Waited for 11 Years
When the cost reduction on the production side is pushed to the extreme, it will trigger a qualitative change in the entire production mode.
In the past two years, Tesla has not launched any new car, but has been continuously expanding its production capacity. After two years of unremitting efforts, Tesla has four factories in operation, and these factories can achieve an annual output of more than 2.6 million vehicles at full capacity, which is close to the total production capacity of traditional luxury brands such as BMW and Mercedes-Benz.
Tesla's manufacturing efficiency is beyond doubt, almost unbeatable in the short term.
However, the market is worried that this new startup car company, which is known for its efficiency, still has the ability to continue to innovate?
Tesla was the first to create electric car models widely accepted by consumers. The uniqueness of the products and its relatively high cost-effectiveness are the foundation for its sales to remain consistently high in recent years.
This is similar to what Ford did more than a hundred years ago when it revolutionized the production process, dramatically reducing the cost of cars and dominating the market.
After pioneering the assembly line production method, Ford's annual output of cars soared from 10,000 to over 100,000. While other brand cars cost two to three thousand US dollars each, Ford only sold them for $850. The Ford T-type car, launched in 1927, was even as low as $290, and Ford's market share in the US approached 50%.
Holding innovation, brand premium, and scale effects were the "trilogy" that drove Ford's last huge surge in scale, but its lesson was that pursuing efficiency alone and ignoring consumer demand ultimately led to failure in the market.
Tesla is not as extreme as Ford back then, "cling to a car model for more than a decade," "even unwilling to produce car models other than black." However, it is indeed the most extreme car company in terms of current product manufacturing efficiency.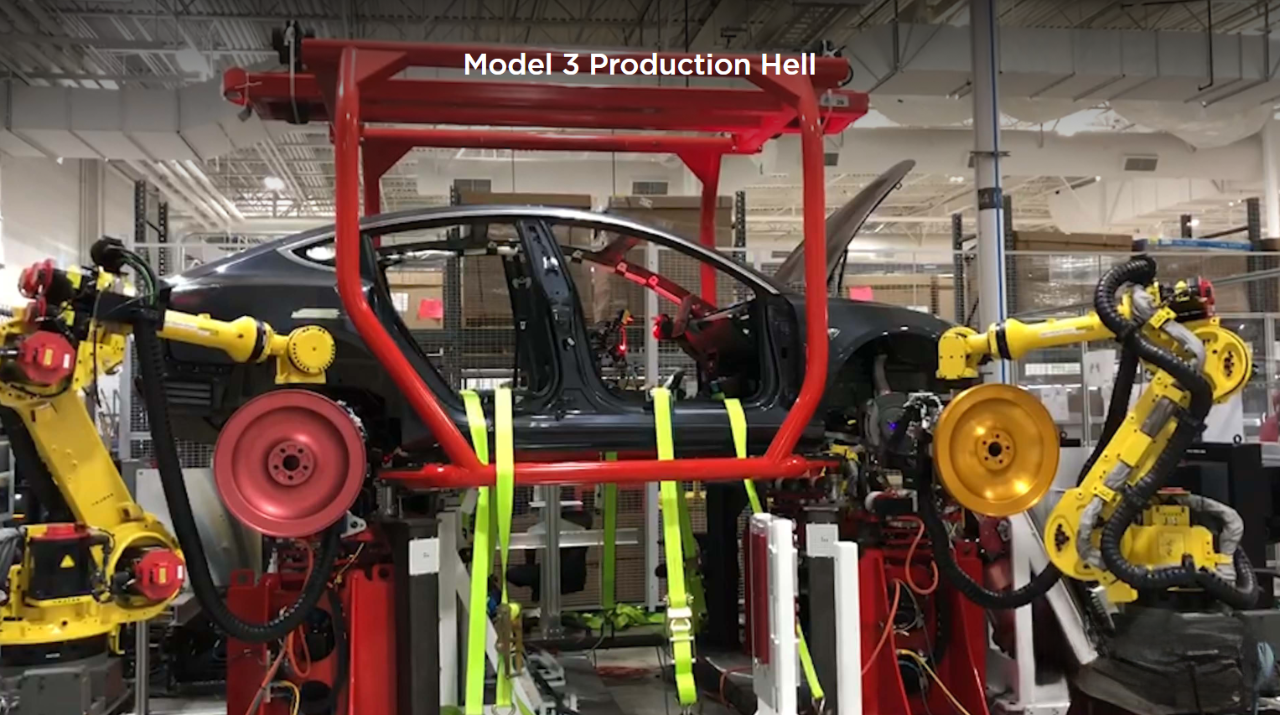 "Using fewer parts and more software," this is the goal that Musk proposed when building the Model S production line.
Tesla's Vice President of Vehicle Engineering, Lars Moravy, and Chief Designer, Franz, revealed that in 2008, due to the lack of manufacturing experience, Musk's subjective desire to reduce the number of parts led them to develop many of the components themselves in order to lower costs. 

For example, the Model S embedded a 17-inch touchscreen in the car, integrating functions such as air conditioning and in-car entertainment into one screen, eliminating dozens of buttons except for physical switches required by law such as emergency lights. 

In 2012, Tesla began developing the Model X, which used a falcon-wing door design to make it look more like a work of art, but the manufacturing difficulty was extremely high. Musk has also admitted that Tesla's biggest mistake with the Model X was designing too many complex functions. 

In 2016, when building the Model 3 production line, Tesla changed its approach and unified design, engineering, and manufacturing, reducing the total assembly steps for the Model 3 from 198 in 2017 to 43 in the first half of 2020. 

In 2019, Tesla's Model Y was inspired by the idea of using one-piece die-casting technology from a zinc alloy toy car on Musk's desk. This toy factory used die-casting to manufacture this type of toy car in the 1950s, producing one toy car in just a few seconds. One casting machine can produce 7,000 cars a day. Musk wanted to use this method of making toy cars to make cars. 

After years of experimentation, Tesla has publicly announced its third-generation "one-time assembly" car-making model. Firstly, they reduced the number of car parts, used integrated die-casting, and believed that the car chassis should be part of the car, with the battery being part of the chassis (CTC technology). Placing the seats on the chassis is the most rational way, and then the front and rear of the car and the battery chassis with seats are assembled at the same time as the parts. 

![](https://42how-com.oss-cn-beijing.aliyuncs.com/article/%E5%BE%AE%E4%BF%A1%E5%9B%BE%E7%89%87_20230324154955_20230324155034.png)```markdown

In particular, the combination of sequence assembly and synchronous assembly splits a production line into several ones and synchronizes them.

Zachary Kirkhorn revealed that under the new generation of production and manufacturing model, the production time of new Model Y can be reduced by 40% and the manufacturing cost can be reduced by 50%.

According to the overseas institution Caresoft Global's disassembly of the vehicle, Model Y of Tesla (excluding batteries) has a cost advantage of at least $3,000 compared to similar competitors.

This also means that if Model Y is put into production on the third-generation platform, the production cost can be reduced by at least $3,000.

Tesla CFO Zachary Kirkhorn stated that in 2023, the average price of a single Tesla car will still exceed $47,000, and the gross margin will also remain above 20%.

From the perspective of innovation concept, it's easy to understand what Musk has done:

- Get rid of parts that can be removed;

- Aggregate parts that cannot be removed into a whole block, otherwise find better and cheaper replacement parts.

Polish the factory as a product, which also indicates that Tesla's most important product is not the product itself, but the method of making cars.

From batteries to cars, from consumers to industry, from technology to process, cost reduction is the most concentrated embodiment of all Tesla's abilities.


## Cost control ability, the right to pricing in the new energy era

In 2023, China's new energy vehicles were launched in the form of a price war.

So far, more than 40 domestic auto brands have participated in this price war, with over 86 models adjusted, including pure electric, hybrid, and various fuel models.

Cost is the fundamental determining factor of prices, and it's better to call it a cost war than a price war.

At the 2022 earnings call, He XPeng believed that a company must have a super cost control ability, which will also be the core competitiveness that XPeng Motors will win in the competition.

At the same time, Li Xiang also set his gross margin target at 20% this year, believing that this is a healthy and conscientious gross margin for an enterprise with revenues of hundreds of billions of yuan. Li Bin hopes to achieve a break-even target in the fourth quarter of this year.

"`markdown
How to fight a cost war, there are different solutions for different companies, but overall it is all about following in the footsteps of Tesla.
For example, the reason why XPeng talks so much about cost control is to achieve larger scale. After all, cost control is the first and most important step in achieving scale.
Take the Model 3 production at the Fremont factory climbing process as an example:
In the third quarter of 2017, Model 3 began delivery, but due to production efficiency and battery capacity constraints, the ramp-up process was slower than expected.
In the first quarter of 2018, the Model 3 production line was still in a negative gross profit state. In the third quarter of 2018, the production efficiency of Model 3 improved, with weekly output climbing to 5000 vehicles and gross margin increasing to around 20\%. The quarter saw the deliveries of 56,065 Model 3s.
After the scale of production was expanded, the depreciation/amortization cost per vehicle decreased from $15,600 in the fourth quarter of 2017 to $6,002. Automotive gross margin rebounded to 25.5\%.
The decline in depreciation and amortization and variable costs can maximize economies of scale, which is the key to achieving rapid increase in vehicle gross profit.
As of 2022, Tesla's automotive gross margin is 25.9\%. If Tesla actively erases its gross margin to achieve this year's growth target of 30\%-40\%, there is still about 17\% room for price cuts worldwide.
For comparison, Tesla's highest reduction in January was only 13.5\%. In this price war, Tesla always holds the pricing power of the pure electric market.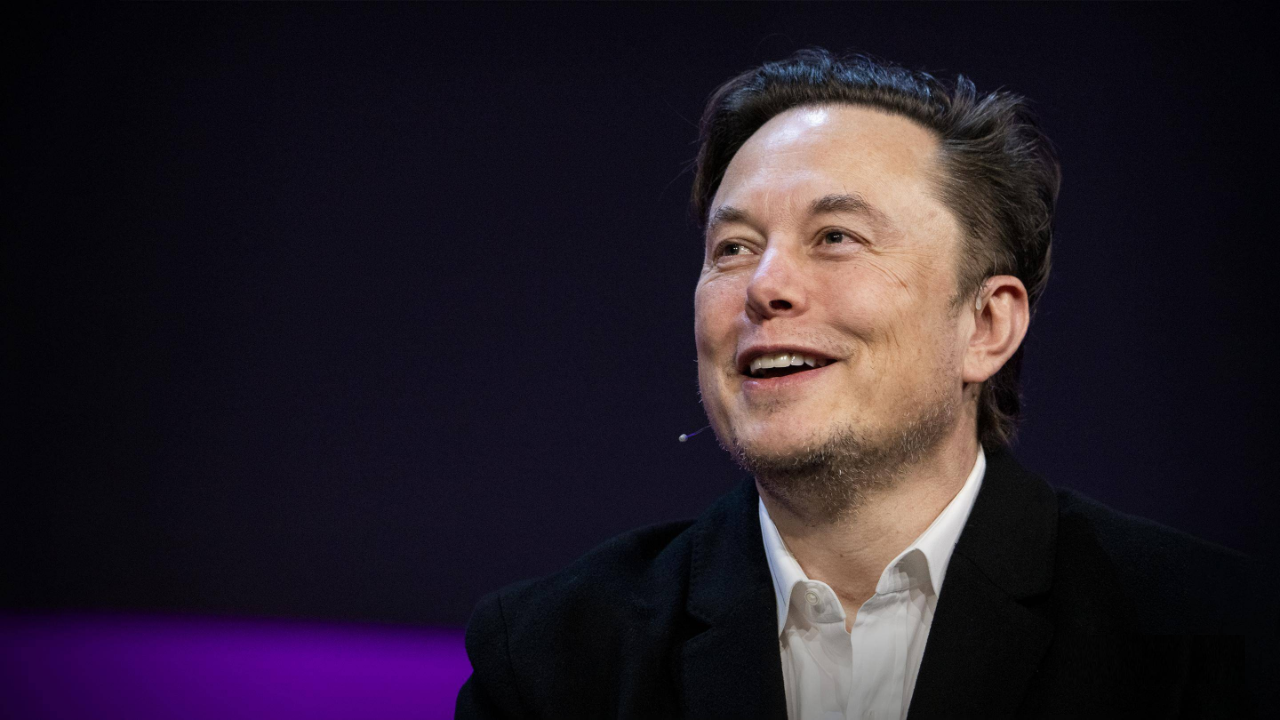 In the field of new energy vehicle companies, only Tesla and BYD have shown huge advantages in cost control, and the reason behind this is that both companies maintain high self-sufficiency rates for core components, through either supplier management or self-supply.
"""
Looking at other domestic auto brands, when facing new suppliers such as batteries, intelligent systems, and chips, the tools of cost control in the past have begun to fail. This is the reason why some automakers have already crossed the so-called line of life and death in terms of sales, but the situation of selling at a loss for every car sold has not improved.
Tesla's ideal plan to occupy the market through low prices and ensure the gross profit margin through low costs is demonstrated in Model 3/Y/Q.
Although the new car priced at $25,000 has not yet appeared, Tesla's ability to control costs has already caused concern in the industry.
A realistic situation is that the Avita 11 will be launched on March 24th with a single motor version, which lowers the selling price threshold. The starting price of the BYD Han EV has already dropped to 209,800 yuan, and the power of the new long-endurance model declared by the Ministry of Industry and Information Technology has shrunk by 60kw, and it is expected that its selling price will be reduced to 240,000 yuan.
In addition, there is news that the XPeng P7i has also lowered the price of the entry-level version with a lithium iron phosphate model.
This scenario is like, "Either act before Tesla, or wait for Tesla to act first."
"`
This article is a translation by ChatGPT of a Chinese report from 42HOW. If you have any questions about it, please email bd@42how.com.