Cao Yuan

Sent from the Copilot Temple

AI4Auto | WeChat Official Account
Here is what the infotainment system of Geely's latest premium car looks like:
Car owners can fully customize their desktops, including widgets, Dock bar, and the order of frequently used functions.
Continuous conversation feature is indispensable. After stating the destination, drivers can simply say "Help me find some restaurants nearby." The voice assistant can understand the context like a human.
The frequently used settings in the air conditioning, seat position, etc. can be pre-set according to the owner's preference. When the driver needs to use them, they can be accessed with just one click.
This is LYNK OS N, the new car system of Lynk and Co, a sub-brand of Geely. The system is going to be updated for 850,000 Lynk and Co owners.
Now let's take a closer look at what LYNK OS N can do.
How to Use LYNK OS N
The next-generation LYNK OS N boasts easy-to-use features.
It is as easy to use as a smartphone or tablet, with the control center on the upper left side of the screen, and the notification center on the upper right side.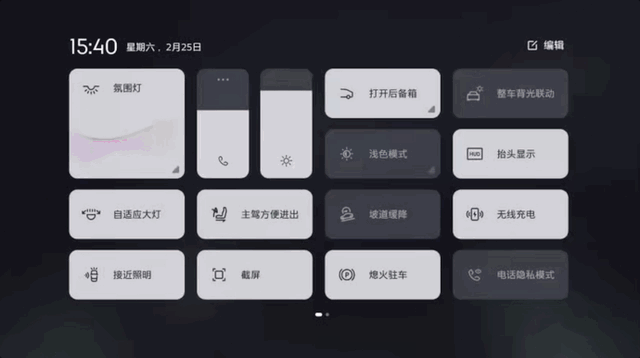 Swipe from the upper left side to the right to access the life center, and from the upper right side to the left to access the application center.
In addition, users can customize their desktop cards by adding or deleting widgets, sorting, or stacking them according to their habits.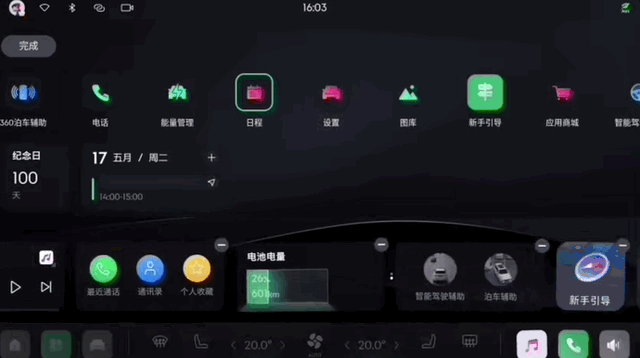 And, the functions in the Dock can be customized by users. For example, in case of weather changes, the heated or ventilated seats function can be placed on the homepage.
The three most frequently used applications by car owners can be placed in the bottom right corner.
In addition, the interface of vehicle control center can also be customized.
If the user regularly uses lane keeping assistance, rear cross traffic alert functions, then these controls can be placed in a convenient location. If they do not often use the screen capture, driver convenience in and out functions, etc., these can be placed back into the control library.
In the vehicle settings interface, the LYNK OS N presented a waterfall design, and users can change the vehicle settings by scrolling up and down.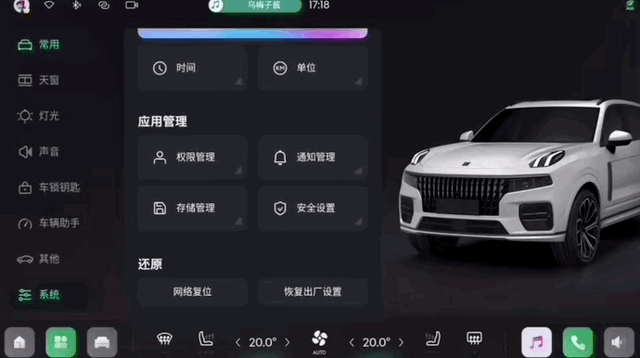 Xia Huan, head of LYNK & CO's Smart Cockpit, believes that everyone has different habits of use. Therefore, instead of designing a set of functional positions specifically for the general public, it is better to give users more freedom of definition so that they can really use their own car.
Apart from user customization in all aspects except for touch screen, LYNK OS N can achieve voice interaction which is visible and speakable.
For instance, say "movie" while in the video software, and the page will jump to the movie section; tell it the name of the desired movie and the movie will start playing.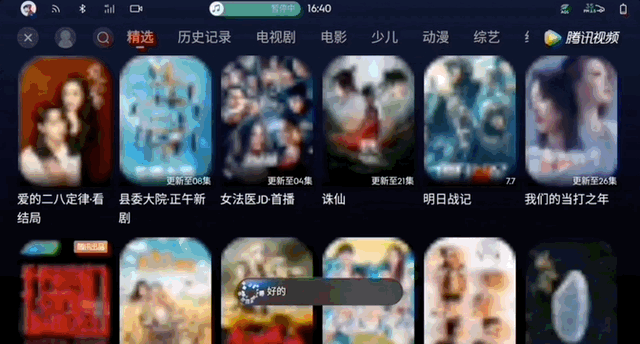 And, LYNK OS N from Lynk & Co can accomplish deep semantic conversations.
For example, when you want to go to Disneyland in Shanghai and say "Take me to Shanghai Disneyland," the system displays navigation, and you can ask "Are there any charging stations nearby?" The system will help you search for and display charging stations near Disneyland.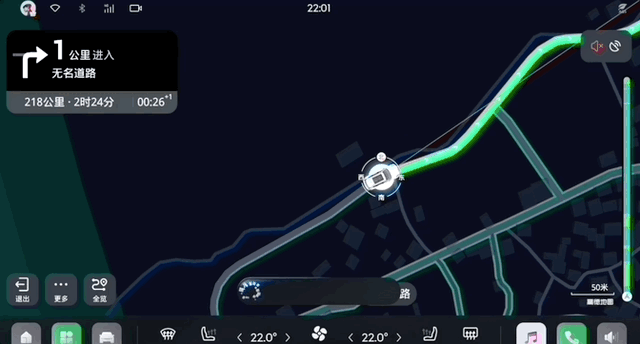 In addition, LYNK OS N can recognize and fulfill commands given by passengers in each seat.
Regarding the application ecosystem, LYNK OS N has two types of applications for each category. For example, both QQ Music and NetEase Cloud Music are music applications, and both Baidu Maps and Gaode Maps are map navigation applications.
Moreover, LYNK OS N supports ten preset scenes in which users can customize usage habits for different scenes, such as setting the duration of the nap mode, selecting the type of music played, air conditioning temperature, multimedia volume, and ambient light color.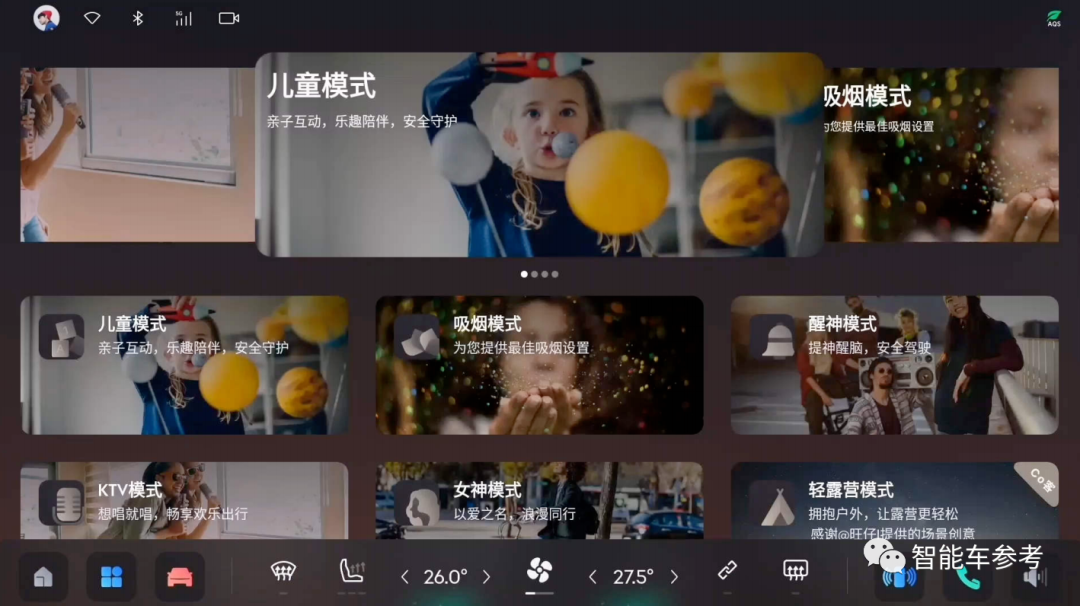 Users can call preset functions with one touch when needed.
So, what kind of technology is behind this?
Technology and Hardware
Lynk & Co's car system is based on the Qualcomm 8155 chipset. Its fluency is improved by 25%, and app launch speed is increased by 18%. Voice interaction is also fast and responsive, allowing users to complete eight voice commands in 10 seconds.
Furthermore, Lynk & Co has included Optical Character Recognition (OCR) technology in its voice interaction. When users give instructions, it can detect and recognize text on the screen, extract visual information, and make the visible speakable.
OSs like LYNK OS N are products of the intelligent car era.
Car Operating System – LYNK OS N
Car Operating System, also known as the automobile operating system or vehicle operating system, is a program system that manages and controls hardware and hardware resources in a vehicle.
Nowadays, Car Operating System maintains a Service Oriented Architecture (SOA) as a software-oriented model, which connects the hardware actuators and various software algorithms.
Moreover, the Car Operating System is not limited by the electronic and electrical architecutre and calculation platform of the vehicle itself. For instance, any Lynk & Co car model with the 8155 chip supports the use of LYNK OS N.
All sorts of LYNK OS N functions are customizable for the user. Multiple similar apps can also be onboarded. This is precisely what the Car Operating System can achieve in Smart Car era.
Apart from serving the user at the basic level, more importantly, after the software and hardware decoupling, intelligent driving hardware can quickly adapt the auxilliary driving systems of the car manufacturer through the Car Operating System, achieving full intelligence.
During the time when the Internet of Vehicles was not as advanced, car hardware operations and software systems normally ran independently, which meant that the previous Car Operating Systems were basically bound to the car models, and had a slow response time. Once a certain configuration had been fixed, it was impossible to change or upgrade it, let alone provide room for user customization, or the realization of a fully intelligent vehicle.
However, in the Smart Car era, the importance of the Car Operating System could not be overlooked. If on-board navigation still required using the mobile phone, or music playback resulted in frequent glitches, this simply would not cut it.
As for how user-friendly car entertainment systems can be, it depends on each automaker's capabilities.
In addition, Lynk & Co will officially push this set of LYNK OS N towards Lynk & Co 09 car owners beginning from March 29th, and later it will be available on other car models equipped with the 8155 chip."`

The newly released 2023 Lynk & Co 05 is also equipped with Qualcomm 8155 and is expected to be compatible with the new in-car system.
What do you think of the Lynk & Co LYNK OS N?
"`
This article is a translation by ChatGPT of a Chinese report from 42HOW. If you have any questions about it, please email bd@42how.com.