Recently, some information about Huawei's super charging station has been exposed online. Huawei stated that the charging station is for internal testing only and is not yet available for public operation.
Huawei's self-developed super charging station has external dimensions of 295 × 340 × 1,700 mm and the model is DT600L1-CNA1. The super charging station is a single-gun output, supporting the Chinese national standard 2015 DC fast charging with an output voltage range of 200-1,000 V, a maximum output current of 600 A, and a maximum output power of 600 kW.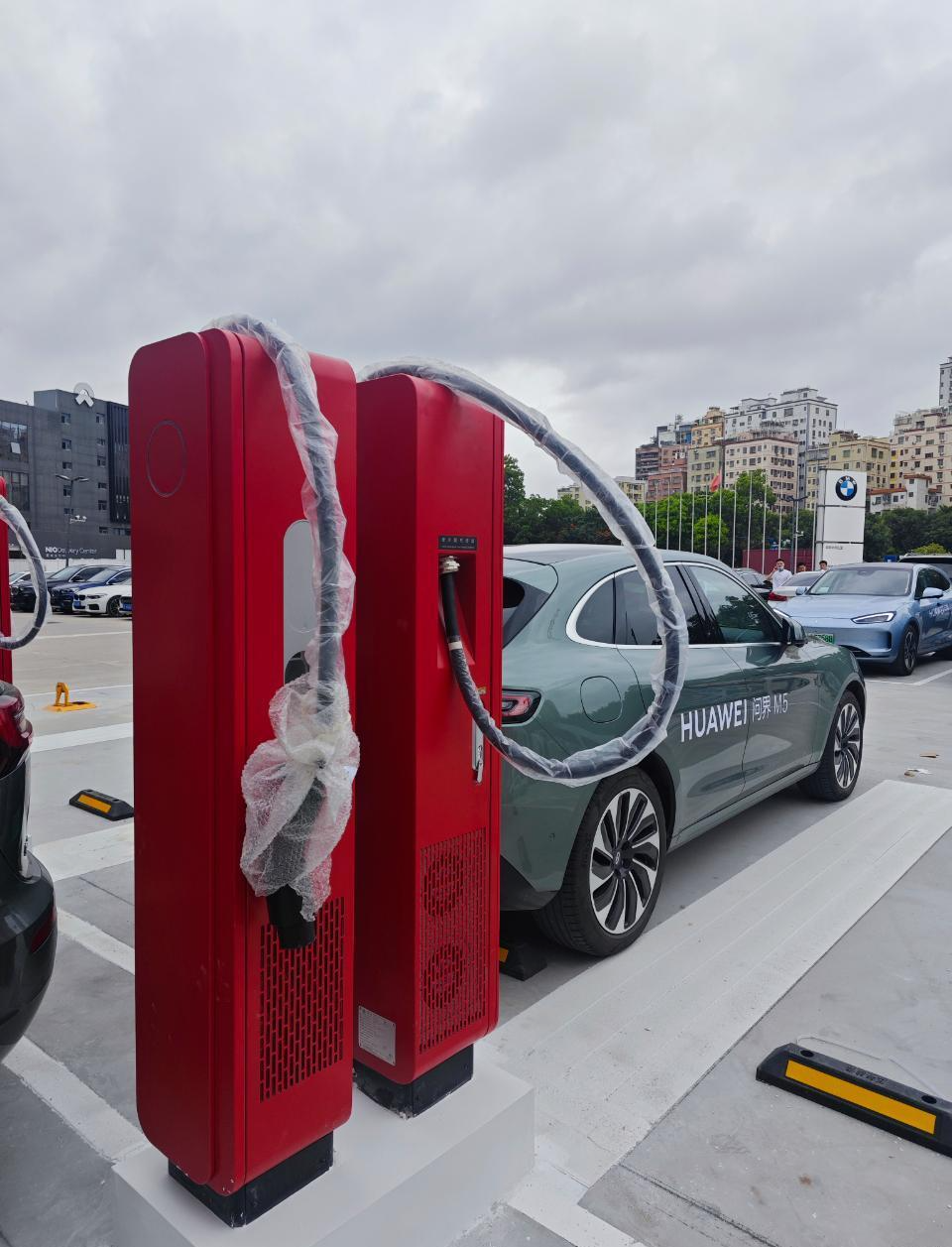 Three FusionCharge models are shown on Huawei's official website, including DC super charging, DC fast charging, and DC split-charging host.
DC fast charging is a dual-gun split-flow charging station, with a total power of 360 kW. The maximum output power of a single gun is 180 kW, the maximum output voltage is 1,000 V, the maximum output current is 250 A, and the charging gun cable length is 5 m.
The output voltage range of the DC split-charging host is 200-1,000 V, and the rated output power of the whole machine is 600 kW. To achieve such a charging power, it still requires support from the power grid.
Currently, of all the electric vehicles related to Huawei, Avita 11 and Jixu Alpha S support the 800 V platform. However, both Avita 11/Jixu Alpha S Huawei Hi version and Wanjie M5/M7 have a maximum charging power of less than 600 kW. The upcoming AITO Wanjie M9 may have an improvement in charging speed.
This article is a translation by ChatGPT of a Chinese report from 42HOW. If you have any questions about it, please email bd@42how.com.