Today, Dongfeng Nissan held a battery technology tour in Shanghai for ARIYA to decrypt the safety battery technology equipped in ARIYA.
Although ARIYA's battery core came from the battery giant, CATL, as many car companies did, CATL set up a production line specifically for Nissan to produce customized battery cores.
The produced battery cores are sent to Dongfeng Nissan's battery assembly factory in Wuhan, firstly undergo a series of safety tests, and then assemble battery packs.
Nissan adopted a nine-fold safety protection on ARIYA's battery pack, including:
Nissan's high-standard customized battery cores;
Double-decker module design: the largest 90 kWh-capacity battery is equipped in a vehicle of the same level;
High-strength aluminum battery case: with six reinforced aluminum columns, 25mm-thick double-layer high-strength shells, which can enhance the resistance of the battery pack to crushing and collision, and protect the internal battery cores and modules; the battery compartment adopts a 5-level flame retardant and heat dissipation design, which can effectively prevent self-ignition caused by overheating of battery cores;
Precise and standard harness layout;
Crush space: crush spaces are reserved at the front, rear, left, right, and top and bottom of the battery pack to effectively protect the internal battery cores from deformation in the event of a collision;
1,500 Mpa high-strength steel protection structure;
Chassis armor protection when leaving the factory: with reinforced resin full coverage protection, which can effectively prevent road debris from damaging the battery pack;
BMS precise management system for all working conditions of the battery, which can achieve real-time monitoring and intelligent adjustment of the battery status in milliseconds;
Dry-wet separation thermal management system: with an integrated liquid cooling plate design, and the liquid cooling circuit is placed under the battery core to ensure that the battery cores do not overheat.
The energy density of ARIYA's battery pack is 155.8 Wh/kg. Although the official stated that energy density exceeding 160 Wh/kg can obtain high policy points subsidies, Nissan did not do so for the safety of the battery pack. Unfortunately, its maximum charging power did not exceed 100 kW, and the charging speed is slightly inferior to that of other vehicles.
ARIYA's battery has passed three rigorous battery tests, including high-pressure spray by CMV Testing and Certification Centre, four times the national standard temperature impact, and durable vibration. Its safety is guaranteed.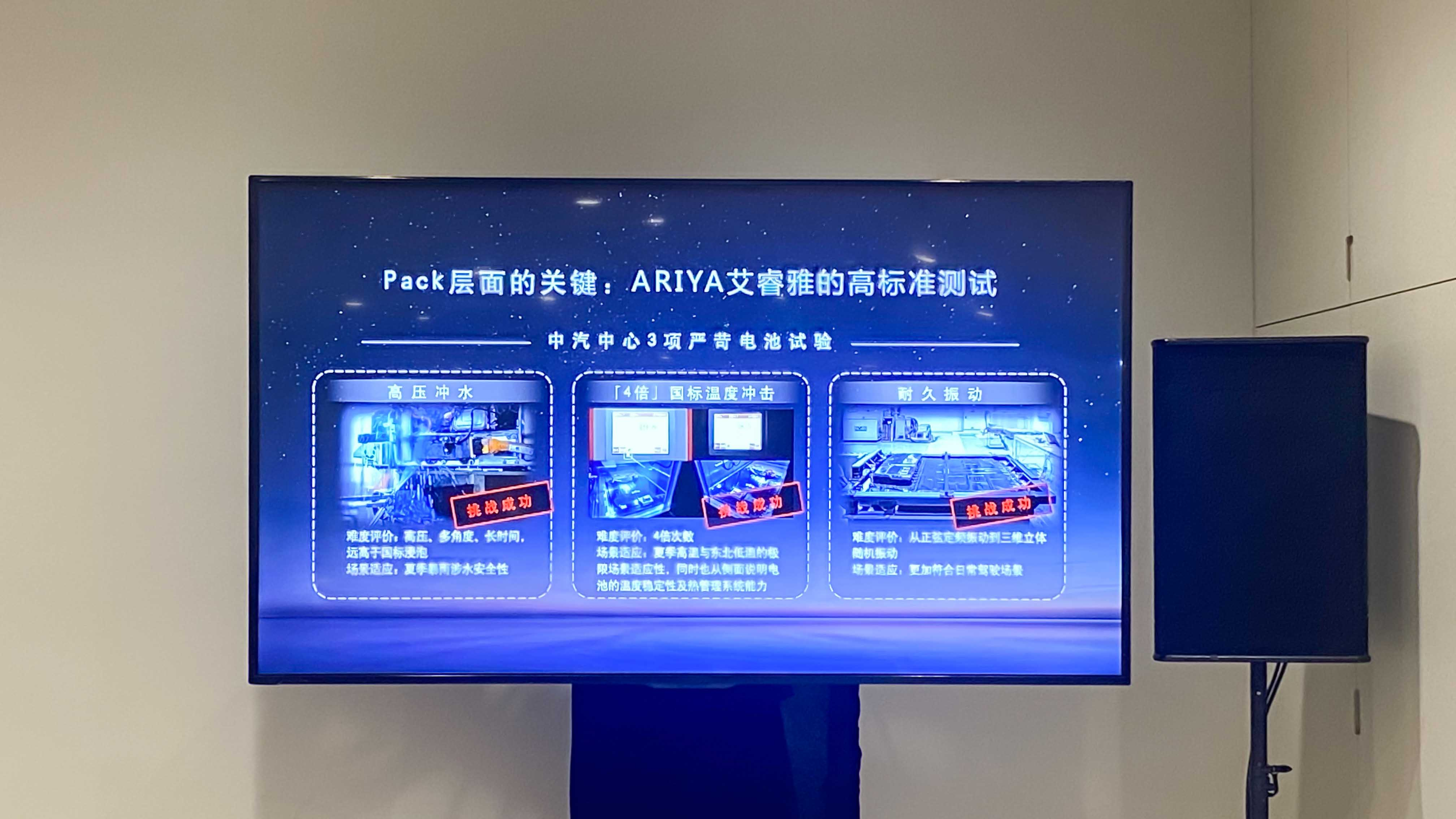 Among Nissan's customers with a driving distance of up to 21 billion kilometers, there has been no major accident caused by the battery. In addition to the safety of the battery, Nissan has accumulated more than 25 years of battery research and development and manufacturing experience and has developed a full-stack self-developed "three-electricity system."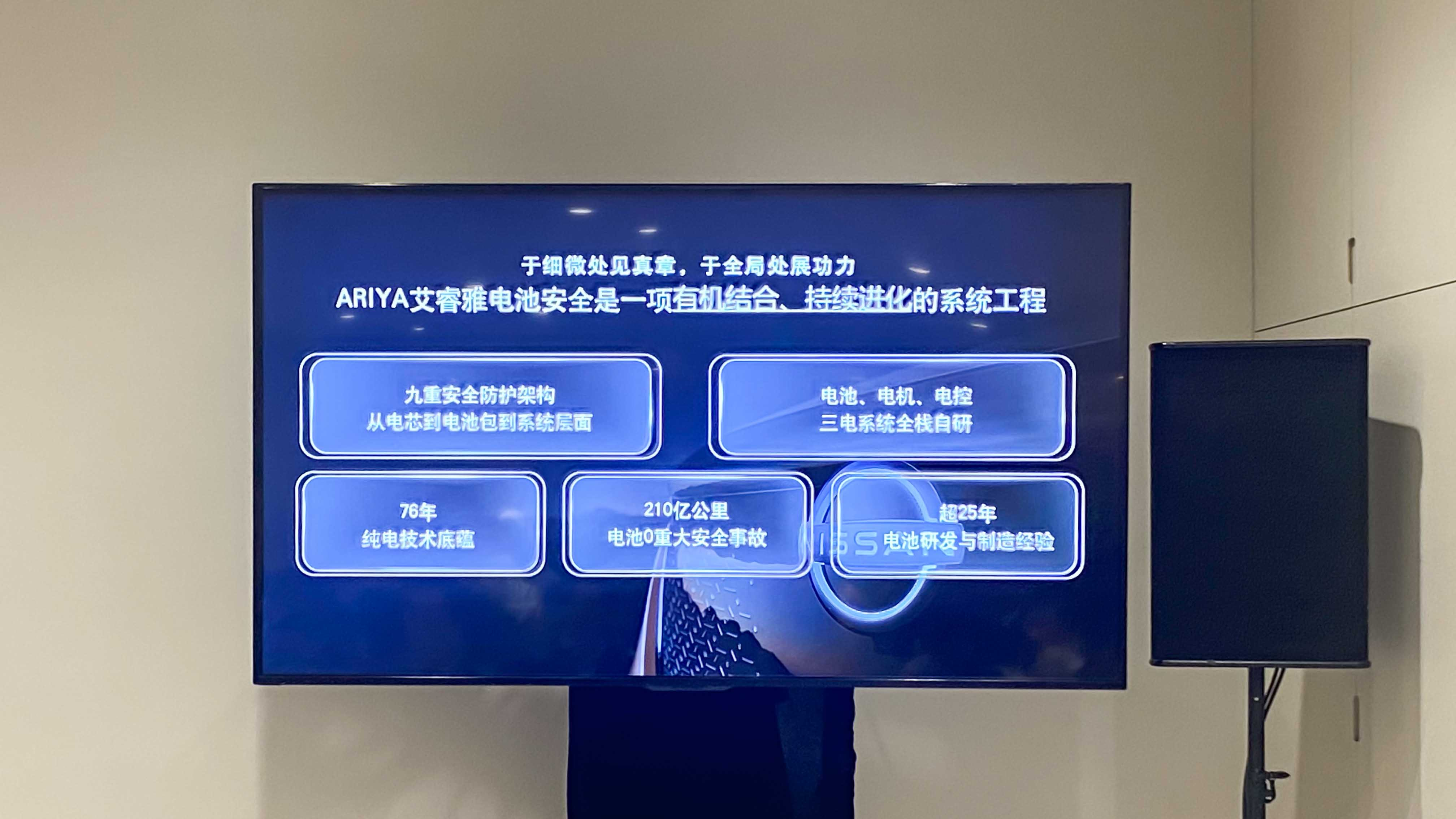 Final Words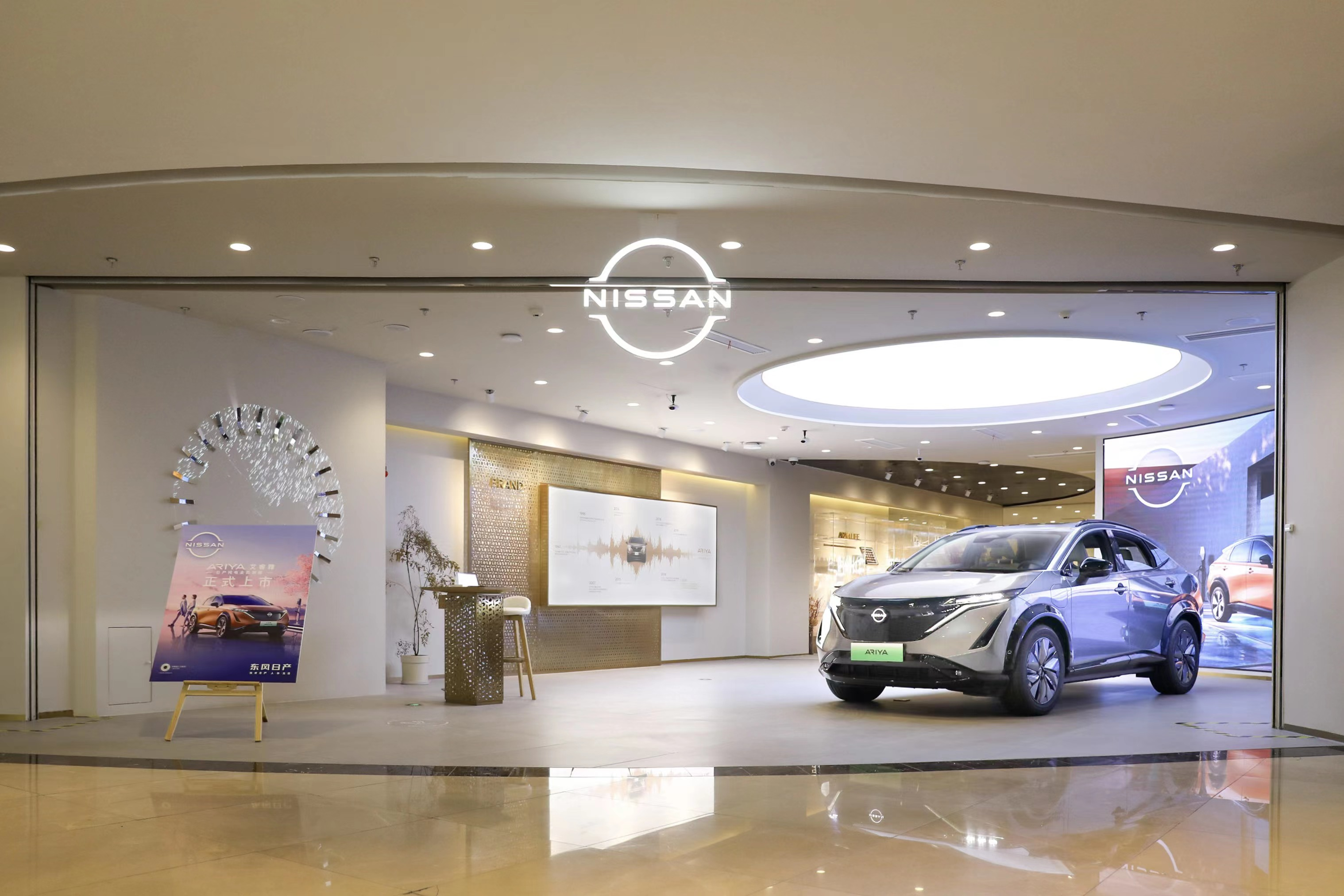 If the engine is the heart of a gasoline car, then the battery is the heart of an electric car. If the vehicle's battery has safety hazards and accidents such as self-ignition, it will pose great risks to car owners and car companies. Fortunately, as the earliest car manufacturer among the three major Japanese automakers to produce electric vehicles, Dongfeng Nissan ARIYA has done an excellent job in battery safety.
In terms of product strength, ARIYA's product strength is absolutely not weak. Compared with the same-level Volkswagen ID.4, it has an absolute advantage in interior design, and compared with Toyota and Honda's electric vehicles, it is fully ahead in all aspects. Unfortunately, the price announced at the press conference has discouraged too many people.
Now, ARIYA comes back with almost the same price as ID.4, and it is a new choice in the price range of 200,000 yuan.
This article is a translation by ChatGPT of a Chinese report from 42HOW. If you have any questions about it, please email bd@42how.com.