On March 16th, Baidu's "Wenxin yiyán" was officially launched. As a strategic partner of Baidu, Lantu Automobile has officially become the first batch of experience officers of Baidu's "Wenxin yiyán". Lantu will integrate Apollo, an intelligent driving system, with "Wenxin yiyán" to create a large-scale model of artificial intelligence interaction based on smart car scenarios, and thus open up a new experience of cars in the era of artificial intelligence.
In 2022, Lantu Automobile signed a strategic cooperation agreement with Baidu, and began cooperation in the fields of intelligent driving, intelligent cockpit, intelligent driving simulation cloud, vehicle safety, and intelligent maps. As a global explorer of intelligent vehicle technology, Apollo has become a global open platform for autonomous driving based on autonomous driving technology, AI capabilities, and Internet genes since its development of autonomous driving technology in 2013. Lantu will integrate Baidu's technology in intelligent driving and smart cabin to develop jointly and adapt around the entire life cycle of intelligent electric vehicles, and thus create a smart driving assistance, intelligent man-machine interaction, intelligent network connectivity and other smart cabins.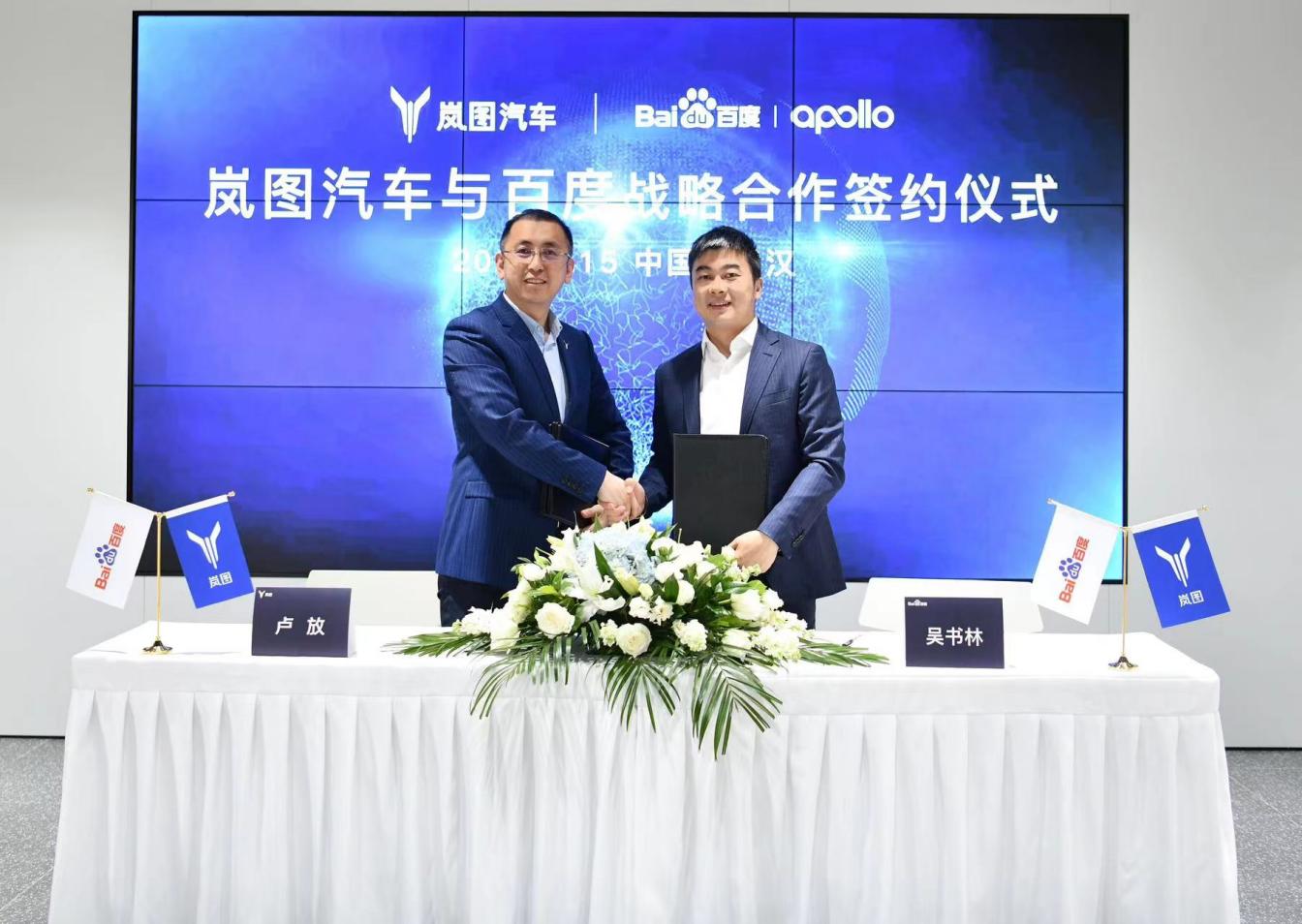 Since its brand release in 2020, Lantu has followed the strategic layout of "three years, three categories, one car per year" and launched three new energy vehicle products: Lantu FREE, Lantu Dreamer, and Lantu Zhiuguang. The average transaction price of a single car exceeded 382,000 yuan. In 2023, Lantu will also lay out sub-markets in the SUV, MPV, and sedan fields and launch a mid-size SUV. At the same time, Lantu will accelerate the construction of marketing and service networks. It is expected that by 2023, Lantu sales and service stores will increase to 398, covering 120 cities around the world.
As the first batch of car companies to access "Wenxin yiyán," Lantu will use AI technology to make the conversational language model technology land in the domestic intelligent car cockpit scene. In the future, Lantu will continue to uphold the open and cooperative attitude with Baidu, complement each other's advantages, share resources, and jointly invest in the development of intelligent electric vehicle products.
This article is a translation by ChatGPT of a Chinese report from 42HOW. If you have any questions about it, please email bd@42how.com.