Author: Erchai
15 years ago, when the Stock God Buffett spent $230 million in "pocket money" to buy a 10% stake in BYD, I guess he didn't foresee that this battery-selling company would become the best-selling car company in China in the future.
13 years ago, when Mercedes-Benz and BYD established their joint venture, Tengshi Auto, they probably didn't expect that this fledgling union would become "China's most promising new energy luxury brand" in the future. At least in the following decade, with losses of 3.5 billion yuan and poor sales, Mercedes-Benz did not have this idea.
"China's most promising new energy luxury brand," yes, you heard it right, this title is not for Nio, nor for Ideal, but for Tengshi.
When the wind rises, the waves are high. Before major events happen, there are always some signs. The signal for Tengshi's rise is the hot sales of the D9 and the rapid launches of new products.
Since the delivery of Tengshi D9 in October last year, sales have risen from 550 to 6,439 in January this year. With a guide price of 335,800 to 465,800 yuan, it is only 200 cars less than Toyota's Sienna. In February, Tengshi D9 sales rose to 7,325, challenging the GL8 head-on, which was unexpected by many. And it's not over yet. The sales general manager of Tengshi recently said on Weibo that the delivery volume of Tengshi D9 in March will reach 10,000 units, and the new orders may exceed 10,000 units.
For a mid-to-large-sized MPV, priced over 300,000 yuan, it's indeed a scary number. You might even suspect anything related to BYD now sells out like hotcakes.
However, the rise of TAGEVE has started from the brand rejuvenation conference held in May last year.
The conference, which lasted an hour and a half, featured the participation of top management from BYD. Under the leadership of the chairman Wang Chuanfu, TAGEVE unveiled a grand blueprint, from history to reality, from vision to strategy, from technology to product, from brand to marketing. When Wang mentioned "leading a new definition of luxury with high-end technology" and parted with Daimler, I thought this was just a performance at the moment. But later we found out that he was serious.
A large part of the credit for D9's explosion should go to BYD's DM-i hybrid system, E-platform 3.0, 80 kW DC fast charging technology, eight-in-one electric powertrain, wide-temperature range heat pump system, blade battery, 5G intelligent interactive cabin, and other core technologies. After the brand rejuvenation, BYD has basically used the best configuration and the most advanced technology in the first car. With BYD's booming sales, market recognition, and brand promotion, TAGEVE naturally became popular. It was just that its speed of popularity was much faster than we expected.
This kind of popularity is expected to continue intensifying this year. At the brand rejuvenation conference, TAGEVE officially announced that it would launch five major series of products named after D, E, N, Z, and A, covering MPVs, SUVs, sedans, and urban sports cars, among other categories. If it were any other brand's "PPT meeting", these new models would take at least two or three years to hit the market, or even never. TAGEVE's progress was just too fast. Two heavyweight new cars, the TAGEVE N7, positioned as a mid-sized coupe SUV, and the TAGEVE N8, positioned as a mid-to-large-sized SUV, have already debuted and will be available for sale this year.
First, let's take a look at the Techrules N7, a mid-size SUV. Instead of calling it a mid-size SUV, it's more appropriate to call it a "hunting run" SUV, with its low posture and slim body, making it look like the "hunting" car such as the Krafen 001, and also having the sporty feel of the BMW X4.
Obviously, the official definition of the Techrules N7 is not as simple as the Idea L7 as a large five-seat SUV model. Therefore, in terms of design, there is no plagiarism, and there is even a bit of effort. I personally think that the side and rear of the car are beautiful, while the front face may need some time to adapt.
The body size of the N7 is not exaggerated, with length, width, and height of 4860, 1935, and 1602mm respectively, but its wheelbase can reach 2940mm, thanks to the CTB technology of the e3.0 platform. With a thinner battery, there are good space expectations in the car.
In terms of power, the N7 will adopt a pure electric drive form, and there is currently no DM-i version. It will provide two versions, a single motor and a dual motor four-wheel drive. The maximum power of the single motor is 230kW, and the dual motor is 160kW+230kW.
In this hunting run SUV positioned in the middle to high-end, it is exciting that the air suspension is standard across the board, and there is also the option of adding laser radar in the high-end models. This includes the new battery temperature control technology mentioned by Techrules officials in the introduction video, which can solve the problem that new energy vehicles' slow charging and serious attenuation in low temperatures. The addition of these new technologies and new configurations makes people look forward to this car very much.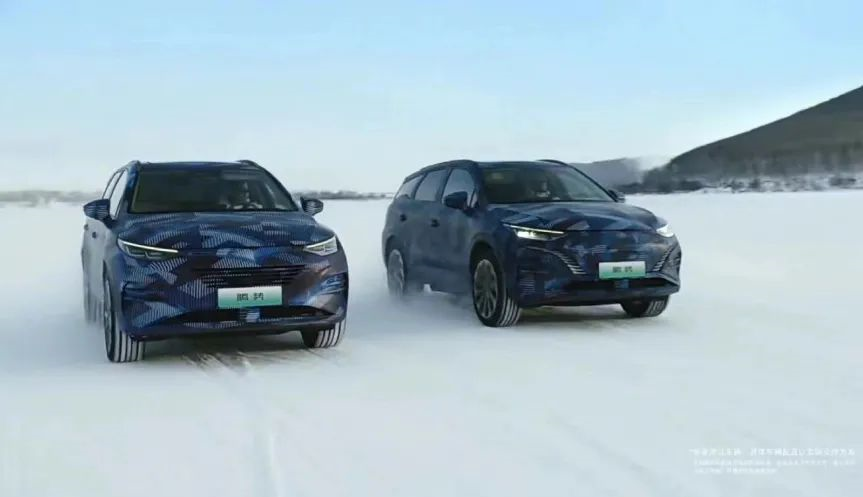 Apart from the N7, Tengshi recently released a winter test video of its mid-to-large-sized SUV, the N8, which will provide two versions: DM-i and EV. There are also many impressive technical features, such as support for low-temperature fast charging; the highest charging power of the pure electric model can reach 175kW, and the DM model can reach 90kW; equipped with a wide-temperature range heat pump air conditioning, support for cold start, equipped with DiSus-C intelligent damping suspension, etc.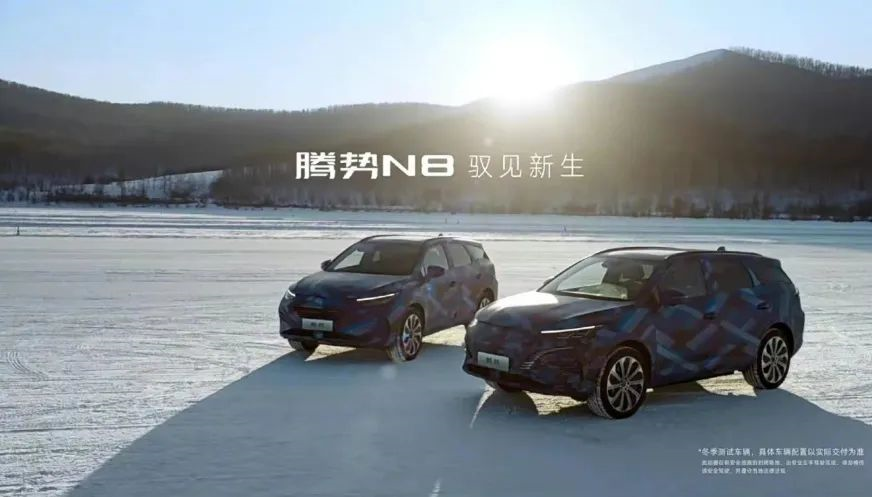 Personally, I feel that the positioning of the N8 is more pragmatic; it has six or seven seats to choose from, and the body shape is also more traditional. In the future, it should aim at new forces like the Ideal L7 or L8 in the price range of 300,000 to 500,000 yuan while also competing with BMW X3 and Mercedes-Benz GLC in the same price range. After all, the size of the N8 has already reached the level of the X5 and GLE.
As for the N7, it has a feeling of "recklessly attacking the old master with bare hands," with its special hunting SUV positioning, it can compete with the JiKe 001 and Tesla Model Y. It can also challenge large five-seat SUVs like the Ideal L7. Just like the popular Tengshi D9, which challenges both the family-oriented Saina and commercial-oriented GL8.
Speaking of so many competitors, many people may not agree with the high popularity of these two cars; my personal opinion is that "you may not believe in Tengshi's current brand influence, but you have to believe in the many possibilities of BYD technology after being packaged as luxury cars".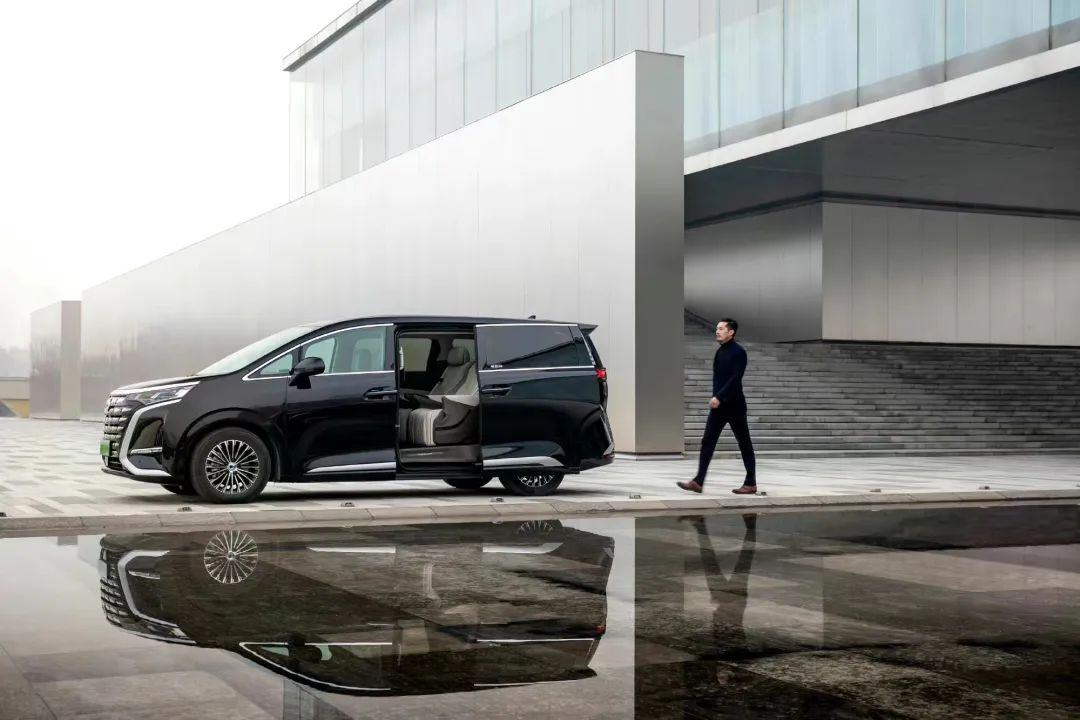 Previously, a media interviewed Mr. Zhao Changjiang, the sales general manager of TESLA. He mentioned that "TESLA's sales volume this year will surpass Lexus". Many people may be shocked by the literal meaning of these words – a new brand that has just risen up last year challenging the sales volume of traditional luxury brands such as Lexus? Well, at least it's Lexus.
However, a simple calculation reveals that based on the current hot sales of TESLA's D9, with an average monthly sales of around 7,000 units, the sales volume of this car alone is expected to exceed 100,000 units this year. Lexus only sold about 180,000 units last year (with even more severe sales decline this year, with monthly sales of less than 10,000 units). If N7+N8+D9 are all on sale at the same time, it is not difficult to surpass Lexus.
Looking at BYD's new energy brand matrix, Mr. Wang is playing a big game. TESLA plays a role in creating a new luxury brand in the price range of 300,000 to 700,000 yuan, just as the Dynasty and Ocean make Nissan and Volkswagen nervous. TESLA also wants to make brands like BBA, Lexus and Cadillac nervous, and N7 and N8 will be the key models to establish this new luxury brand.
Mr. Wang's "top of the world, bottom of the earth" mentality is truly admirable. Above TESLA, there are still million-level luxury brands to aspire to. BYD in 2023 will surely be lively.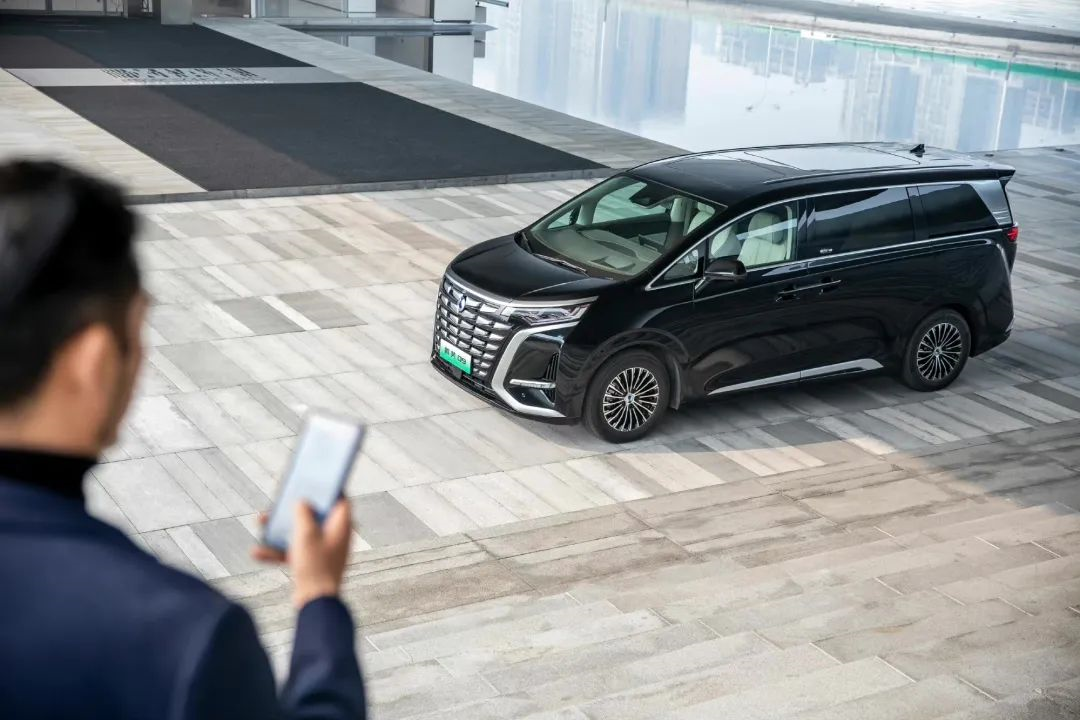 This article is a translation by ChatGPT of a Chinese report from 42HOW. If you have any questions about it, please email bd@42how.com.