Overview of Power Battery Situation in February:
● Output: 41.5 GWh, up 30.5% YoY and 47.1% MoM
● Installations: 21.9 GWh, up 60.4% YoY and 36% MoM
Battery output in February began to recover and trended upward. However, the current output recovery reflects insufficient demand, as battery companies are not stockpiling due to the decrease in battery material prices.
Battery exports in February 2023 were 9.4 GWh, and overseas demand remained stable at around 10 GWh. Currently, the driving force behind exports is European car companies and Tesla.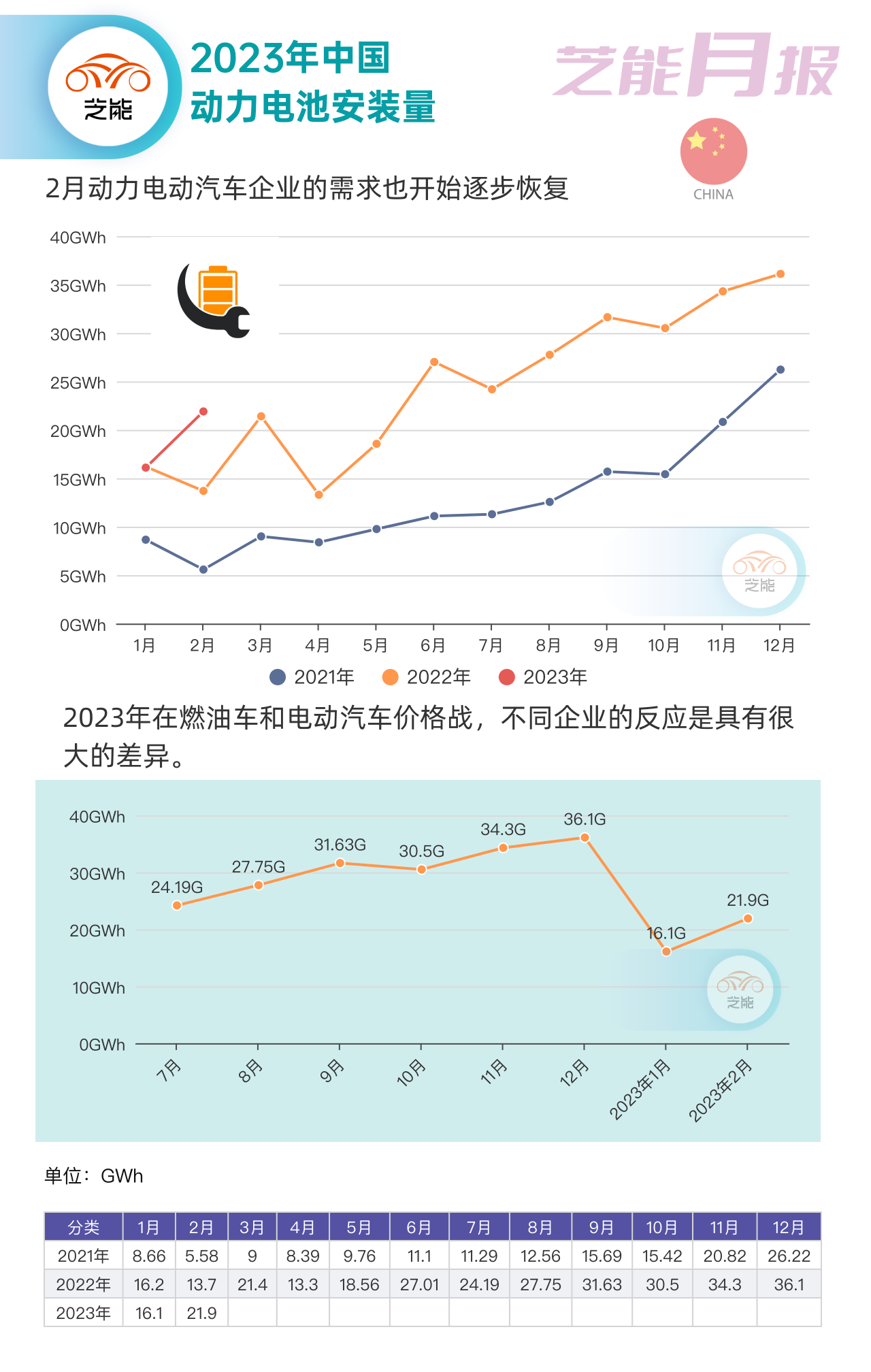 "`markdown

html


"`
This article is a translation by ChatGPT of a Chinese report from 42HOW. If you have any questions about it, please email bd@42how.com.