Recently, Lynk & Co released a side view official image of its all-new mid-size SUV, Lynk & Co 08. The car is set to debut on March 30 and is expected to be officially launched later this year.
Based on The Next Day design language, Lynk & Co 08 features hidden door handles and large-sized wheels. The wheel arches are not designed in the same color as the body, but with a fold line and black wheel arches and side skirts.
In terms of lighting, Lynk & Co 08 features a split-type front headlight design which restores the design of the TND concept car and is equipped with crystal-through type tail lights. The left and right lamp groups extend to the rear wing panel area and are integrated with the "LYNK & CO" English logo which emits light. In addition, the front fender of the new car is equipped with a technology totem flag language interactive screen.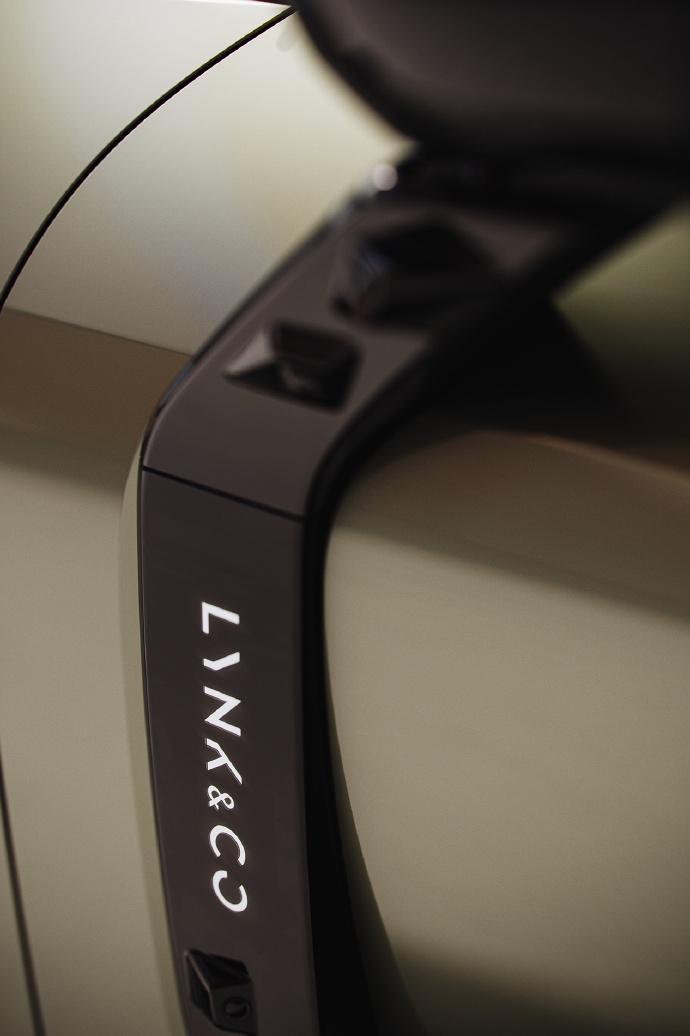 The D-pillar design of the new car is similar to that of the Lynk & Co 09, with an increased inclination angle of the rear window. At the same time, Lynk & Co 08 adopts a hidden exhaust layout, and the bottom decorative plate integrates a diffuser design.
Lynk & Co and Meizu have announced a strategic ecological cooperation. Lynk & Co 08 will be equipped with the Flyme Auto Meizu car system.
In terms of power, Lynk & Co 08 is equipped with a four-cylinder hybrid-exclusive engine and hybrid-exclusive transmission system which is newly developed under the Lynk E-Motive intelligent hybrid system, and is expected to feature a 1.5T plug-in hybrid system.
This article is a translation by ChatGPT of a Chinese report from 42HOW. If you have any questions about it, please email bd@42how.com.