According to reports, on March 13, 2023, Lynk & Co and Meizu officially announced their strategic partnership. Meizu's Flyme Auto system was finally named "Unbounded Interconnection", and its logo is similar to the "Möbius ring". In addition, the first Lynk & Co 08 model equipped with the Unbounded Interconnection system will be officially released on the 30th of this month.
As previously reported, the Lynk & Co 08 is a medium-sized SUV built on the CMA2.0 architecture. It is rumored that the Lynk & Co 08 will be equipped with a 1.5T Lynk E-Motive intelligent hybrid system and a new four-cylinder hybrid-specific engine and transmission.
Based on the design language of The Next Day, the new car has been updated and the exterior design style has been updated with a more recognizable appearance. The Lynk & Co 08 still uses a split headlight design, but the shape of the daytime running lights has been changed, presenting a "Y" shape.
The official said that there is a vertical LOGO breathing light strip on each side of the front of the car, which not only can display breathing light effects when the vehicle is charging, but will also flash when the user approaches the vehicle. At the same time, the new car is equipped with a hidden door handle and is expected to use frameless doors. At the rear, the new car is equipped with a through-type taillight group.
As for the interior, although the Lynk & Co 08 has not released interior images, it is confirmed that the new car will be equipped with a suspended central control screen, and the central control screen will be the first to be built-in with the Unbounded Interconnection system.
"`markdown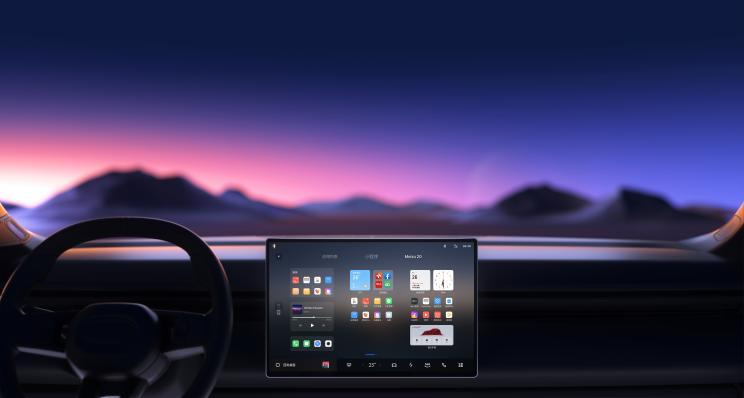 The new car adopts the concept of "negative one screen" from mobile phones, and supports the interconnection between car and mobile phone, and also introduces the "nap mode". As mentioned earlier, in this mode, the fireflies on the car screen interact with the ambient lights, and there are also sound effects and animations when opening and closing the car doors. In addition, a small-sized full LCD instrument panel may be used in front of the steering wheel, paired with a HUD head-up display.
"`
This article is a translation by ChatGPT of a Chinese report from 42HOW. If you have any questions about it, please email bd@42how.com.