On March 11, 2023, it was reported that the Ideal L7 was officially released on February 8 this year and officially delivered today. It is divided into three versions: Air, Pro, and Max, with prices of 319,800 yuan, 339,800 yuan, and 379,800 yuan, respectively.
The Ideal L7 is a mid-to-large-sized five-seat SUV with extended range. Its wheelbase is the same as the L8, at 3,005mm, and the length is 5,050mm.
The appearance of the Ideal L7 continues the design of the Ideal family, but it is smaller than the L9. The depth of the trunk is 1,081mm, and the maximum opening width is 1,178mm. The seats are designed to be foldable in a 4/2/4 pattern.
The Ideal L7 Pro and Max come standard with Ideal's self-developed Magic Carpet Air Suspension. The Magic Carpet Air Suspension has five levels of height adjustment, with the standard suspension height suitable for daily road driving. The rear air suspension can be lowered by up to 50mm, and the front and rear suspensions can be adjusted up and down by 40mm. In addition, the whole system, consisting of CDC Continuous Variable Damping Shock Absorber, air suspension, and self-developed XCU Central Domain Controller, has a millisecond-level response capability.
In terms of interior, there is a floating double-screen design for the co-driver, which has an LCD screen with a resolution of 3K. The center screen mainly displays driving information, while the co-driver screen shows entertainment functions. Driving-related information will appear on the screen above the steering wheel. In addition, the Max model is equipped with a 15.7-inch LCD screen in the rear row.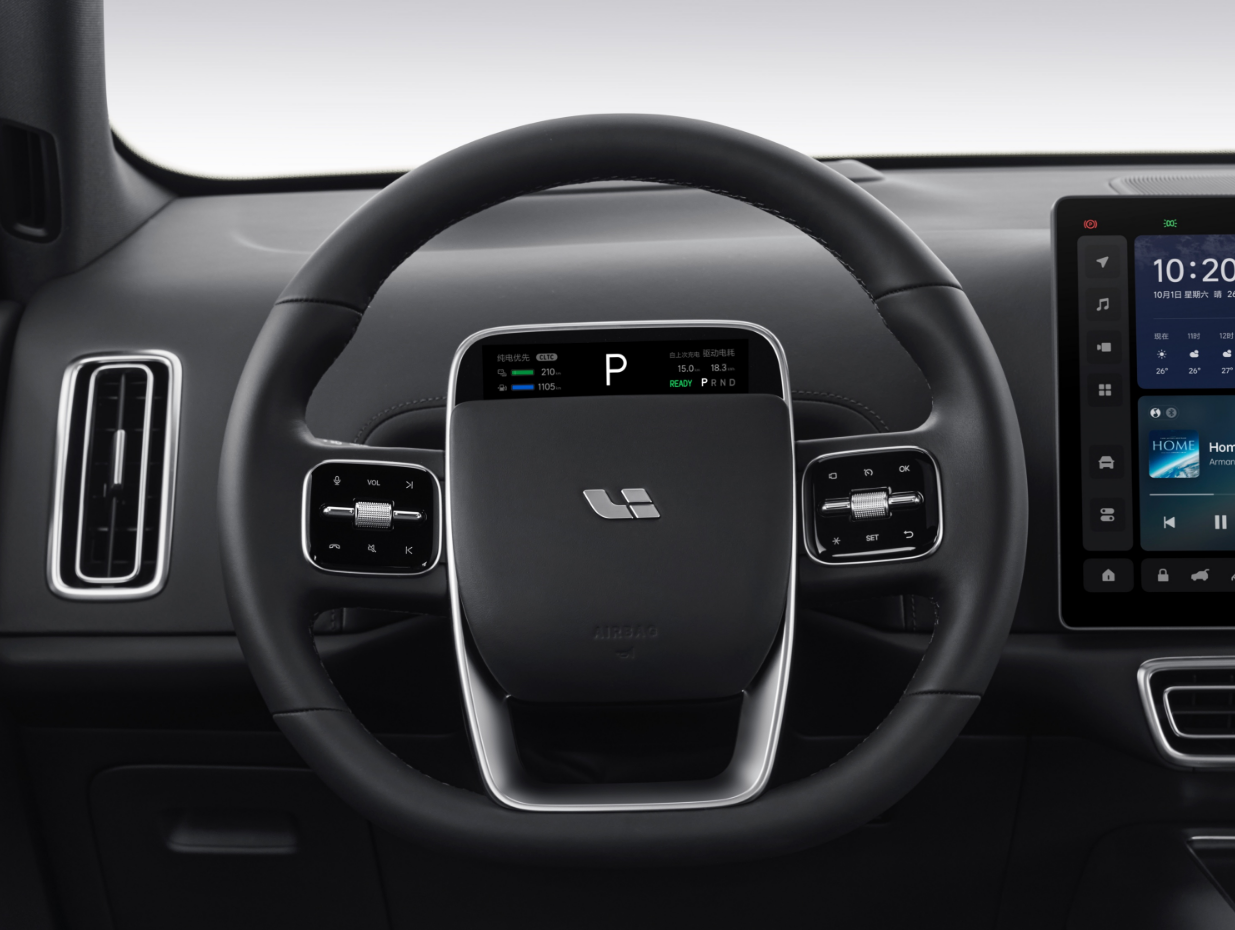 "`
Ideal L7 Max is equipped with a total of 21 speakers, while Pro and Air models are equipped with 19 speakers, all standard with 7.3.4 Dolby panoramic surround sound system. In camping mode, the sound field will automatically switch to the whole car and the sound effects will be adjusted to surround mode.
The second-row seats of Ideal L7 support electric adjustment, with a maximum tilt angle of 40° and a cushion length of 52 cm. The second row has a central armrest of up to 66 cm and is equipped with an electric footrest. In addition, the second row is equipped with independently controllable air conditioning system, and B-pillar air outlets are also added on both sides.
In terms of power, Ideal L7 is equipped with a 1.5T four-cylinder turbocharger, with a maximum thermal efficiency of 40.5%, and the difference in in-car noise between the turbocharger mode and pure electric mode does not exceed 1 decibel. At the same time, L7 is equipped with front and rear dual motors and a 42.8 kWh ternary lithium battery pack. The CLTC comprehensive cruising range is 1,315 km, and the CLTC pure electric cruising range is 210 km. Ideal L7's self-developed intelligent four-wheel drive system can achieve a maximum power of 330 kW and accelerate from 0 to 100 km/h in 5.3 seconds.
"`
This article is a translation by ChatGPT of a Chinese report from 42HOW. If you have any questions about it, please email bd@42how.com.