On March 10th, the new XPeng P7i was officially launched with a total of 4 models available, ranging in price from 2.499 to 3.399 million yuan. As a mid-term facelift model of XPeng P7, the new car has been upgraded in many aspects such as overall vehicle functions, comfort configurations, three-electric systems, driving performance, and intelligent platforms, especially in terms of auxiliary driving.

In terms of appearance, the new car has not changed much, but new colors such as Interstellar Green have been introduced, and laser radar has been added to the position of the car lights.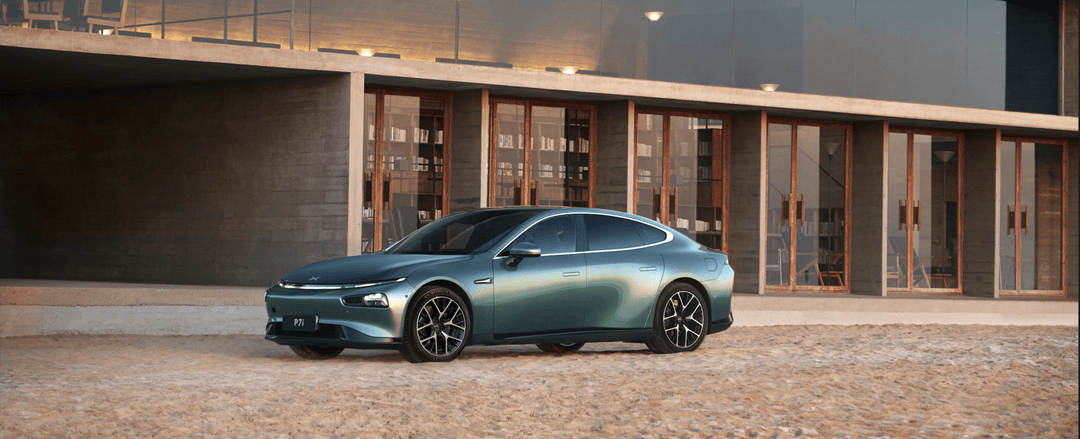 In terms of interior, the overall style of the new car is similar to that of G9, such as the multifunctional buttons on the steering wheel, wireless charging, and dual-side open armrest box. The size and design of the central control screen are the same as the old model, and the chip has been upgraded to 8155. The new car is equipped with electric suction door, electric tailgate, and privacy glass as standard across the range.
XPeng P7i is equipped with the second-generation intelligent driving assist system XNGP, with the highest dual Orin-X chip (the current model uses Xavier) on the intelligent driving assist chip, providing 508 TOPS computing power (the current model is 30 TOPS). The second-generation visual perception architecture is adopted in the intelligent driving assist system which has XNet deep visual neural network, realizing "full-scene auxiliary driving", including high-speed NGP, urban NGP, LCC enhanced version, and other intelligent auxiliary driving.
In terms of power, the two-wheel drive version of the new model is equipped with a 203 kW/440 N.m motor, and the parameter for the four-wheel drive version is 348 kW/757 N.m. As for the acceleration time, the four-wheel drive model has a 0-100 km/h acceleration time of 3.9 seconds. In terms of endurance, the new car will be equipped with an 86.2 kWh battery pack, which provides CLTC endurance.610/702 km are two optional ranges.
This article is a translation by ChatGPT of a Chinese report from 42HOW. If you have any questions about it, please email bd@42how.com.