Author: Rezz
On the morning of March 10th, the low-profile launch of Xiaopeng P7i was released. As the first debut of Xiaopeng Automobile after Wang Fengying took office as CEO, it should have been a grand event to bring a fresh feeling to everyone.
However, the official chose to be low-key at this special time, only releasing a video and prices. There are four models in total with a starting price of 249,900 yuan, and the SKU is simple and clear, the price is just "no surprise, no shock".
Compared with the old version, the four-wheel drive and Pengyi performance version are very cost-effective, but in hard economic times, consumers only care about whether your bare Model 3 is cheaper. It doesn't matter whether you increase the double-laser radar, electric suction doors, and Dynaudio sound system as standard.
Like G9, Pro and Max are used to distinguish the level of smart driving. We have learned the essence of apple by simplifying and distinguishing them.
The difference between the Pro and Max versions lies in whether they are equipped with laser radar and whether they can be equipped with city NGP function.
There is only one battery pack capacity of 86.2 kWh in the entire series. Simplifying SKU is a major improvement of the P7i release.
Now let's think back to the original P7. It was a disaster with two powertrain options, five endurance versions, and 13 configuration choices.
P7 upgrade, imperative## Review of Xiaopeng P7
Looking back on the history of Xiaopeng P7: it was launched on 27th April 2020, priced between 229,900 to 349,900 CNY. In nearly three years, it has delivered a total of 135,000 vehicles, almost single-handedly supporting half of the brand's sales.
As the first domestically produced intelligent pure electric coupe, it was the first to release a high-speed NGP and the first to deliver voice recognition in full scenarios.
Xiaopeng insists on only producing pure electric vehicles, researching and developing intelligent cabins and driving assistance, introducing high-voltage 800V fast charging and 4C batteries, creating its own moat, impact and market share within the industry.
As a popular model, Xiaopeng P7's purchase points mainly focus on the appearance, intelligent cockpit and driving assistance. After two or three years of use, users are most satisfied with these three aspects.
However, with the increase in competitors and price wars, Xiaopeng P7 is no longer as attractive as before. The era of inclusion in intelligent vehicles has arrived. Xiaopeng has conducted research on P7 users:
Endurance and charging efficiency are still the core issues for pure electric vehicles, and the comfort of the rear seats, the chassis and the sound insulation have become the weak points of P7.
Last year, I was also a potential customer of P7 for careful consideration, but the life cycle of a car is 7 years, and the product strength of the old P7 seems to have fallen behind the army of intelligent electric vehicles in 2022, especially without the help of a laser radar.Seeing that even the cheaper P5 with G9 has been equipped with LiDAR and XNGP, the consumers' anticipation for P7's upgrade has long been expected.
As a mid-term upgrade, the name was changed with an added letter "i" standing for intelligence, representing Xpeng's pursuit and continuous exploration of intelligence.
Looking at the appearance, the car hasn't undergone major adjustments. This is because more than 70% of the owners are satisfied with the design of Xpeng P7. To cope with the changes, the core upgrade of the new car will address some existing problems and improve the control system and intelligent cockpit.
For those who love driving, the newly added "racing mode" in Xpeng P7i is undoubtedly appealing. It requires no complicated settings and relies entirely on system intelligence adjustments.
In racing mode, Xpeng P7i's brakes and power are optimized for a lightweight and agile driving experience. At the same time, the most important thing is that the ESP intervention is delayed, maximum squeezing the vehicle's performance limit.
However, the appeal of just driving performance is not enough to satisfy young drivers. Advanced intelligence is their need.
In the field of smart driving that Xpeng is targeting, the P7i has upgraded from XPilot to XNGP. The difference is that XPilot's assisted driving relies on high-precision map navigation and is only applicable on sections with high-precision maps.
XNGP's hardware has been upgraded:
The chip has been upgraded from Xavier to dual Orin-X, and the computing power has been increased from 30TOPS to 508TOPS.The perception system has added two 182-degree LiDARs, located in the front headlights not for aesthetic purposes, but to reduce blind spots and narrow the blind spot field of view, making detection of target distance and contours more precise.
The direct experience improvement brought about is that:
Based on ordinary maps, full-scene intelligent assisted driving can be used, and intelligent navigation assisted driving can also be implemented on urban roads.
Xiaopeng is also very determined on the road of full-stack self-research: XNet Deep Vision Neural Network and Perception Algorithm is the only mass-produced technology in the world that can generate real-time high-precision map dynamic object 4D information. In terms of sensor perception fusion, positioning, planning, decision-making, and control, Xiaopeng Motors is expected to continue to maintain its leading advantage in intelligent assisted driving in the second half of the game.
According to the plan, Xiaopeng P7i's XNGP "Full-Scene Assisted Driving" will evolve into its ultimate form in 2024, including high-speed NGP, city NGP, LCC enhanced version, and other intelligent assisted driving functions.
In terms of intelligent cockpit, the 8155 chip has tripled its computing power compared to the 820A. In addition to ensuring the smooth operation of the Xmart OS 4.0 operating system, the voice system has also been upgraded to 2.0. Xiao P can respond to the voice needs of four people in the entire car from getting on to getting off.
Regarding the voice system, Xiaopeng can be said to have always been at the forefront of the industry.
Additionally, the upgraded interior of the old P7 has also been criticized. There are fragrances under the double-opening armrests, a leather steering wheel, electric suction doors and tail doors, through-storage, privacy glass, and changes to seat and trunk physical switches.Overall, the highlight of this car is still concentrated on intelligence. Currently, this model is the pillar of Xiaopeng's sales, but 2023 is no longer the era when Xiaopeng P7 sold over ten thousand units a month. In these three years, strong competitors such as BYD Dolphin, Han EV, GAC Aion S, and NIO ET5 have emerged one after another.
Therefore, the configuration of P7i must also be full of sincerity. Although the Model 3P had a significant price reduction to 329,900 yuan at the beginning of the year, the competitors are still more expensive than the Xiaopeng P7i performance version. The 3.9 second acceleration is also sufficient.
Only the P7i and the GAC Aion S 001 use top-layer Nappa leather for the interior seats, and the P7i also has rear seat heating.
This time, the entire series of P7 comes with a free Danaher sound system. The performance version has been upgraded to Danaher Confidence, which has 20 speakers, second only to the NIO ET5. The identical advantages of P7i, ET5, and GAC Aion S 001 also include electric suction doors.
However, due to structural limitations, P7i is unable to attack the 800V platform, which is also a great pity.
​

In addition, the expected HUD has not been added yet. From P7 to G9, car owners have been calling for the need to use ADAS cameras as dashcams, which has not yet been achieved through OTA, and is worth optimizing.
Good Changes
After discussing the product power of the facelift, let's talk about the trends of Xiaopeng's brand. On January 30, Wang Fengying, the "Iron Lady" of Great Wall Motors, officially joined Xiaopeng as the president.
#
On February 8th, Wang Fengying set the goal of "Small-scale Peng sales reach a million in three years, and Small-scale Peng market value reaches tens of billions of dollars in five years". Due to this, she earned the title of "Million Sisters" within Xiaopeng Motors.
In addition to sales, Wang Fengying also made bold moves in personnel matters. Li Pengcheng, former vice president and brand PR general manager of Xiaopeng Motors, resigned and joined Avita, and Liu Minghui, vice president of powertrain, has also resigned. He has been replaced by Gu Jie, a former technical executive of Delphi, a parts company. Liao Qinghong, chief talent officer and vice president of sales, will also resign. Xia Heng and He Tao, two of the core founders of Xiaopeng Motors, have gradually been removed from their core positions.
Phoenixes and Pengs are both extraordinary breeds of birds. Perhaps it is fate that brought together He Xiaopeng and Wang Fengying. How to avoid the situation of factional struggle in the past, cooperate and fly towards common goals, may be the original intention of both.
Abandon Straight Male Thinking and Refuse to "Work Behind Closed Doors"
Last week, a Xiaopeng car owner complained that he needed to go outside the car and half-crouch in front of the camera to complete face recognition in order to update the in-car app.
Some people think that Xiaopeng did not fulfill its third-party app review responsibility, and some people think that Xiaopeng product managers did not do much thinking on user experience.
This kind of complaint that stands-point has been long-standing due to Xiaopeng's long-term neglect of car owners' experience. As a "science student", perhaps He Xiaopeng also needs to learn to abandon straight male thinking and "work behind closed doors".
From the rapid iteration leading to vehicle depreciation, to the complex configuration leading to car owners' cancellation of orders, Xiaopeng has perhaps failed to satisfy users on many levels. Although P7 and P5 briefly aroused consumers' freshness with intelligence, their insufficient product power has been highlighted in more intense race competitions.
Xiaopeng, which positions itself with intelligentization as its own brand, although it has made the brand label of intelligentization stand out in the process of pursuing intelligent driving, intelligent cockpit, and even flying cars, its product generation and positioning have been confused, and the G9 is a good example.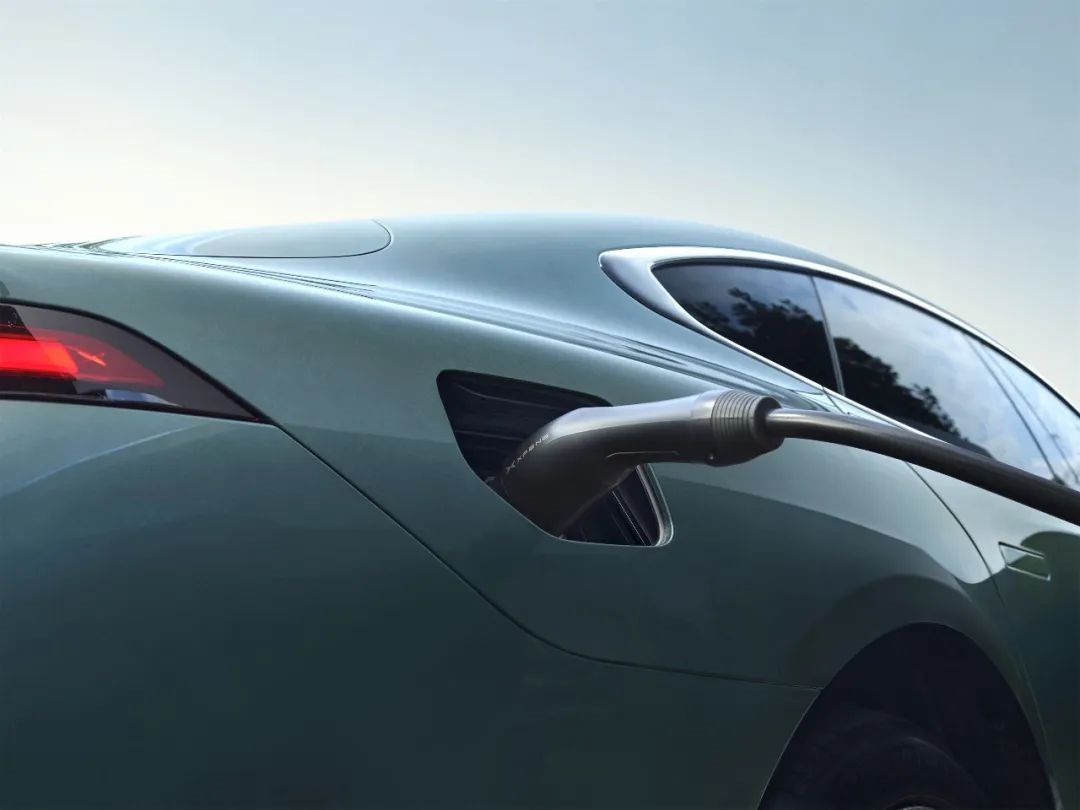 Compared with NIO's battery swap service and brand, and the IDEAL's extended-range parenting car product concept, Xiaopeng is proud of its intelligence, which is gradually becoming more "homogeneous" at the user level.
As a result, Xiaopeng has had to suffer the bitter fruit of "high R&D costs and sales growth constraints," with a gross profit margin only in single digits. According to data from February of this year, Xiaopeng's sales have declined for six consecutive months and are in a crisis that needs to be saved.
On the first day of work after the Spring Festival, He Xiaopeng issued an internal letter to all employees of the company, stating that "the vast majority of today's complete vehicle manufacturing companies will be eliminated in this elimination game, and Xiaopeng Automobile has no way out, and must break the boat and move forward." He also mentioned Xiaopeng's new car plan and delivery target for 2023.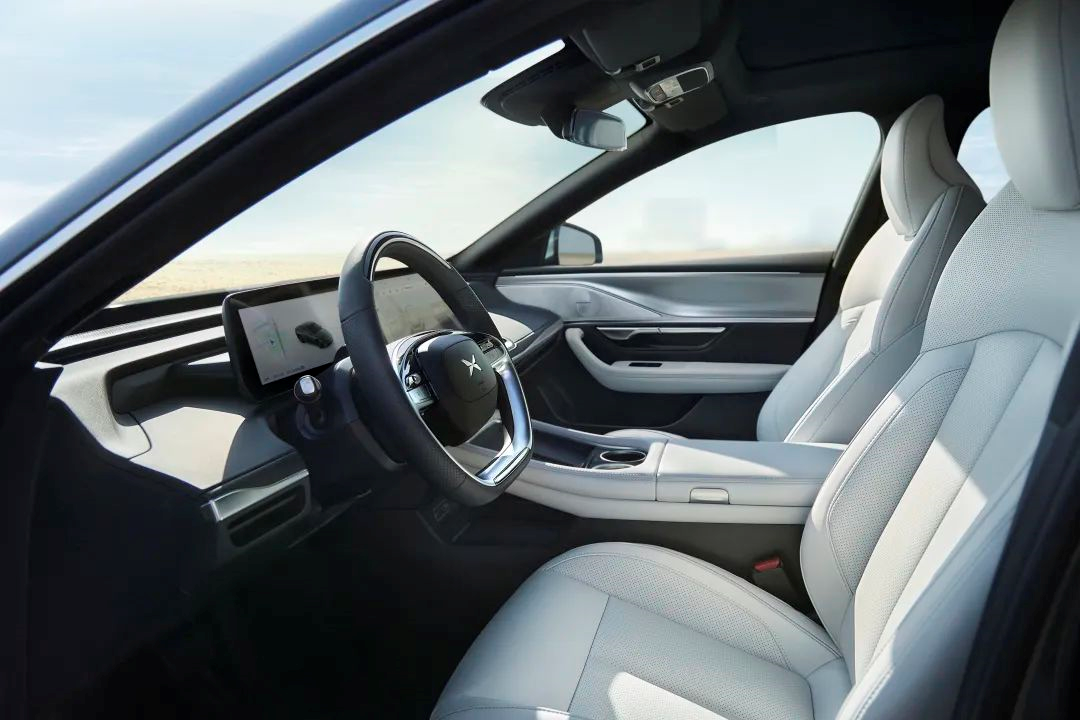 In the internal letter, He Xiaopeng stated that the goal for 2023 is to deliver 200,000 vehicles. This means that Xiaopeng's delivery target for this year is twice that of last year, and only by doubling it every year can it achieve a sales volume of one million in three years.
However, Xiaopeng's current market value on the Hong Kong stock market is 55.6 billion yuan, and it is far from the goal of reaching a market value of hundreds of billions of dollars in the US stock market.
Last year, Xiaopeng's established delivery target was 250,000 vehicles, but the actual completion rate was less than 50%. Despite not having much difference in annual sales from Xiaopeng, IDEAL and NIO, who are also in the first echelon of new forces, achieved completion rates of 78.4% and 81.7%, respectively, reflecting that IDEAL and NIO are somewhat cautious in setting delivery targets, while Xiaopeng is more aggressive.
To achieve He Xiaopeng's planned goals, Xiaopeng may focus on improving its internal and marketing system. Wang Fengying's rectification of Xiaopeng's offline channels will be drastic, with the company's demonstration cars basically available in stores and unique door-to-door test drive systems being completely overhauled.Now, with the addition of Wang Fengying, Xiaopeng is bound to fight a tough battle this year.
This article is a translation by ChatGPT of a Chinese report from 42HOW. If you have any questions about it, please email bd@42how.com.