Today, ZEEKR Certified, the official used car business sub-brand of ZEEKR Intelligent Technology, was officially launched nationwide, providing users with one-stop buy, sell, and exchange car services and creating a product lifecycle value management system.
Zhao Yuhui, Vice President of ZEEKR Intelligent Technology, said that ZEEKR has delivered over 86,000 vehicles so far and will launch two new products this year, with a target of delivering 140,000 vehicles throughout the year. As the number of users grows rapidly, ZEEKR is accelerating its user service ecological layout. ZEEKR Certified provides users with a reliable channel for buying and selling cars, effectively protecting their interests. It also reconstructs the used New Energy Vehicle transaction experience with many intelligent innovative measures and helps with industry standard construction.
There have been four long-term problems in the used car industry:
Deep tricks in used car transactions
Frequent price fluctuations and resale value roller coasters for electric cars
Opaque used car conditions and hidden problems
Is buying a used car always inferior to buying a new car?
ZEEKR has provided its own solutions to the above problems:
First, the new energy used car industry still lacks a sound evaluation system. Most new energy companies still use fuel vehicle testing standards or lack a three-electricity rating system. Both buyers and sellers are worried about negotiation tricks. To address this issue, ZEEKR has independently developed a smart inspection and evaluation system specifically for new energy electric vehicles, integrating inspection, rating, and pricing to effectively improve the standardization of used New Energy Vehicle transactions and maximize user interests.
Based on more than 360 smart electric vehicle professional testing standards and relying on precise algorithm models of big data, ZEEKR's inspection tool generates publicly available comprehensive ratings of the three electric systems, historical vehicle condition ratings, and overall vehicle condition ratings. Combined with test ratings and market conditions, ZEEKR's vehicle valuation management system conducts comprehensive analysis to determine reasonable pricing.
Due to the large fluctuations in the new energy vehicle market, car owners are full of anxiety about the residual value of their vehicles. In response to this problem, Zeekr has launched the industry's first dynamic residual value online intelligent evaluation tool. Users can easily visualize the intelligent detection and generate vehicle residual value reports and market reference in Zeekr's App, and grasp the value of their cars anytime, anywhere.
Zeekr's official repurchase is a guarantee for the residual value of the vehicle. We offer transparent online processes, including 24-hour pricing and 15-day price guarantee, to ensure the maximization of the interests of car owners and protect privacy from the source to eliminate disturbance.
When purchasing a used car, users always have concerns about the condition of the car and worry about buying a problematic car. To solve this problem, Zeekr has innovatively launched the vehicle-exclusive QR code identity identification. By generating an exclusive digital report through "one car, one code," including vehicle professional inspection reports and the latest preparation records, we can accurately restore the car's past and present.
To eliminate problematic cars, Zeekr certifies vehicles that meet strict admission standards from the source, only accepting cars within 6 years or 120,000 kilometers with no structural damage, no water or fire accidents, and passing over 360 professional inspections and 55 quality certifications to let users buy with confidence and use with comfort.
Most users who purchase used cars are concerned about after-sales service issues. To eliminate this concern, Zeekr has launched the highest standard warranty policy in the industry, including a lifetime warranty on the three electric components and a six-year or 150,000-kilometer warranty on the whole vehicle, as well as enjoy worry-free charging, 15 days return and exchange, and other quality rights and services comparable to new cars.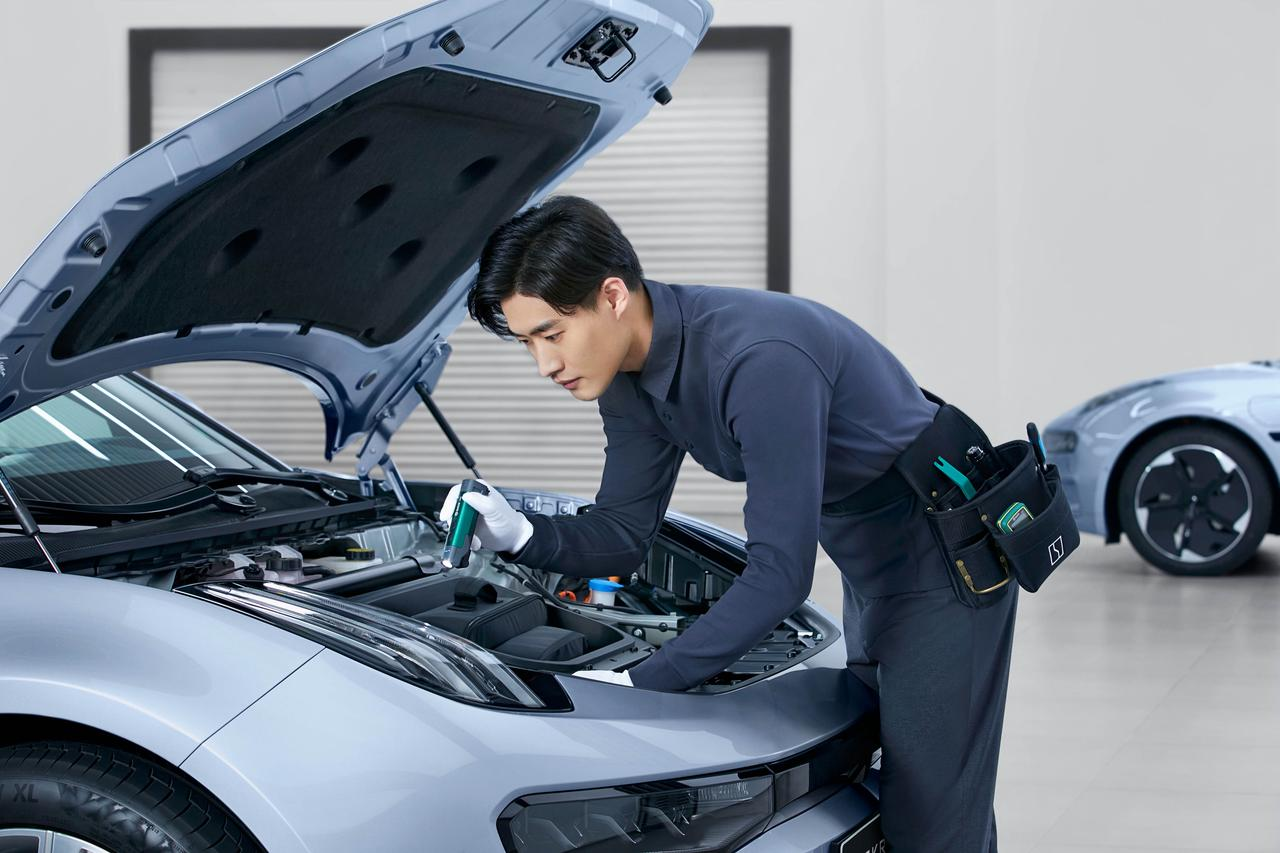 Finally, Zeekr has also launched a limited-time car purchase entitlement: from March 6th to April 6th, users who place an order for Zeekr's official used cars can get an extra 2,000 kWh charging card after delivery. At the same time, Zeekr is also gradually laying out official used car offline experience spaces in major cities across the country.
At the end
Launching official second-hand car business can form a closed loop from sales to repurchase and secondary sales. It can not only help old car owners to exchange for new cars but also sell used cars in good condition to consumers who are still watching due to high prices.
Currently, Zeekr's second car, 009, has been delivered for some time and production capacity is gradually reaching its peak. Their third car, Zeekr X, is also getting closer and closer to us. Zeekr is gradually completing the transition from new players to old players.
This article is a translation by ChatGPT of a Chinese report from 42HOW. If you have any questions about it, please email bd@42how.com.