Author: Chang Yan
The Validity Period of Free WiFi at Hong Kong International Airport is 72 Hours.
I knew this little-known fact because after my business trip from Hong Kong to the United States and back to Hong Kong again, my phone was still connected to the airport's WiFi service, which piqued my curiosity.
The media likes to use the word "most" to summarize an experience, and for this business trip, "fastest" became the label I gave it.
But this time, the speed was not due to haste. On the contrary, Mercedes-Benz prepared a large amount of information releases, detailed to the pixel level, about the entire system built on MB.OS, filling up the entire day's schedule.
Just like the strong wind that swept through Mercedes-Benz's Sunnyvale R&D center that day, when the dense information whistled by, you could feel – Mercedes-Benz is running, accelerating.
And we were also in the busy schedule, with the intense questioning of Mercedes-Benz CEO Mr. Ola Källenius added, asking him about his views on China's rapidly advancing electric vehicle market.
The Luxury War Has Not Yet Begun
Mercedes-Benz + electric vehicles, the topic naturally started with EQ.
The questions were also sharp. The sales of EQ models in China are currently lukewarm. What does he think about this?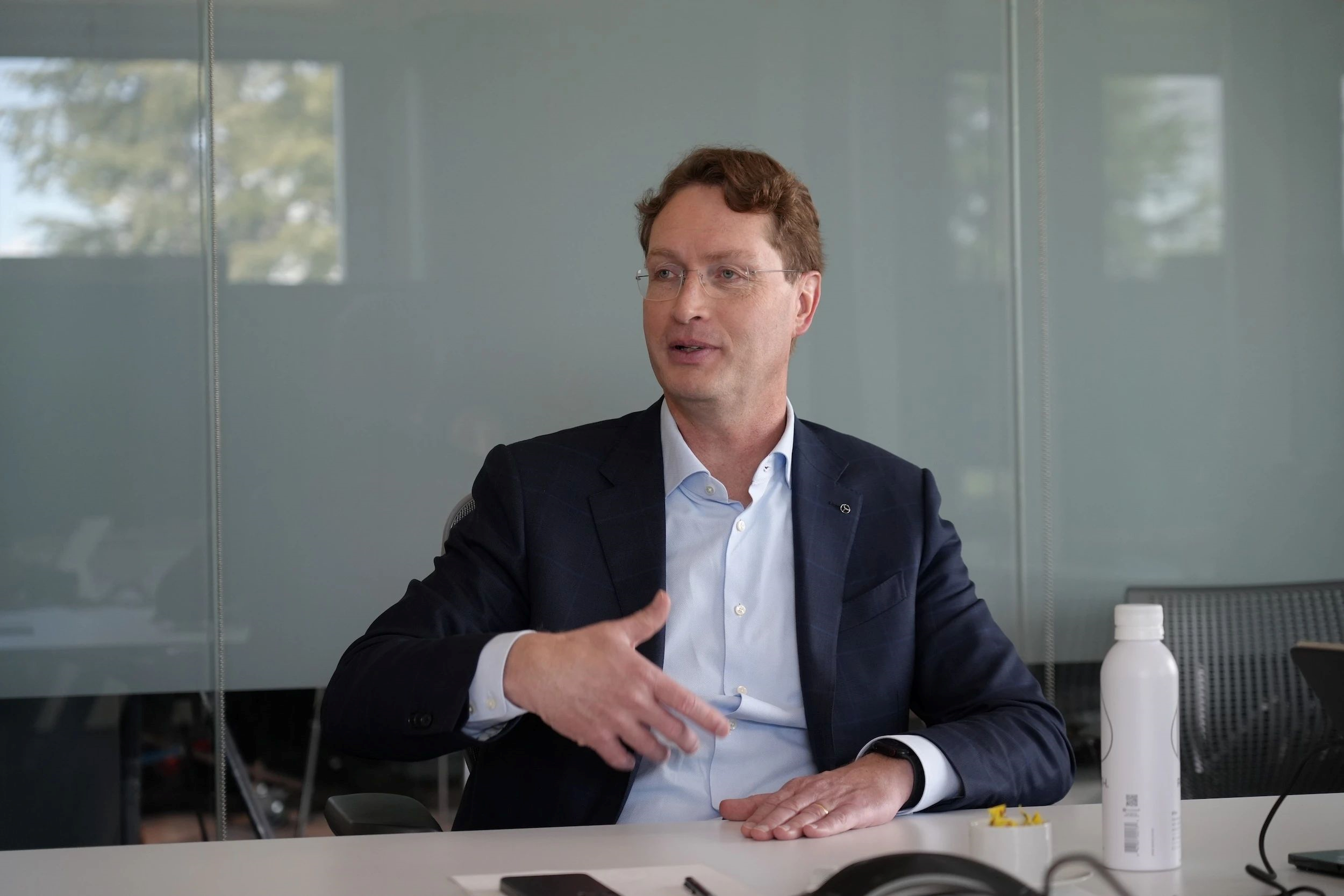 Källenius stated that the proportion of China's electric vehicle market is the most important factor for the sales of the EQ series. Due to the great influence of policies on the development of the electric vehicle market in the past, the best-selling electric vehicle models in China are still concentrated in the market below 300,000 yuan. Mercedes-Benz does not produce electric vehicle products in this price range, and according to the brand and product planning of Mercedes-Benz in the future, they will not launch products in this range. When it comes to the premium and even luxury-level electric vehicle market, he believes that the demand in China has not yet begun to compete.And Konstantin Stoyanov believes that only when those who currently own luxury cars want to buy electric products or when users who need a higher-priced electric car enter the market in large numbers, will Mercedes-Benz's electric models enter a truly popular era.
Here, I asked a question, expressing that there are now a large number of new car brands in China, and many brands that have taken luxury as their label and have already begun to be welcomed by the market. How does Mercedes-Benz ensure that when the luxury era arrives, consumers will not choose new brands more?
Stoyanov said that he takes these new brands very seriously. In fact, Mercedes-Benz has already purchased a large number of Chinese electric cars for experience and research. However, Mercedes-Benz always insists on combining technology and luxury, creating a more comprehensive experience. He said that when he drives EQS, he feels that every detail is luxurious, such as the driving feel and workmanship details, which are all Mercedes-Benz's traditional advantages, and on this basis, there is a rendering of technology.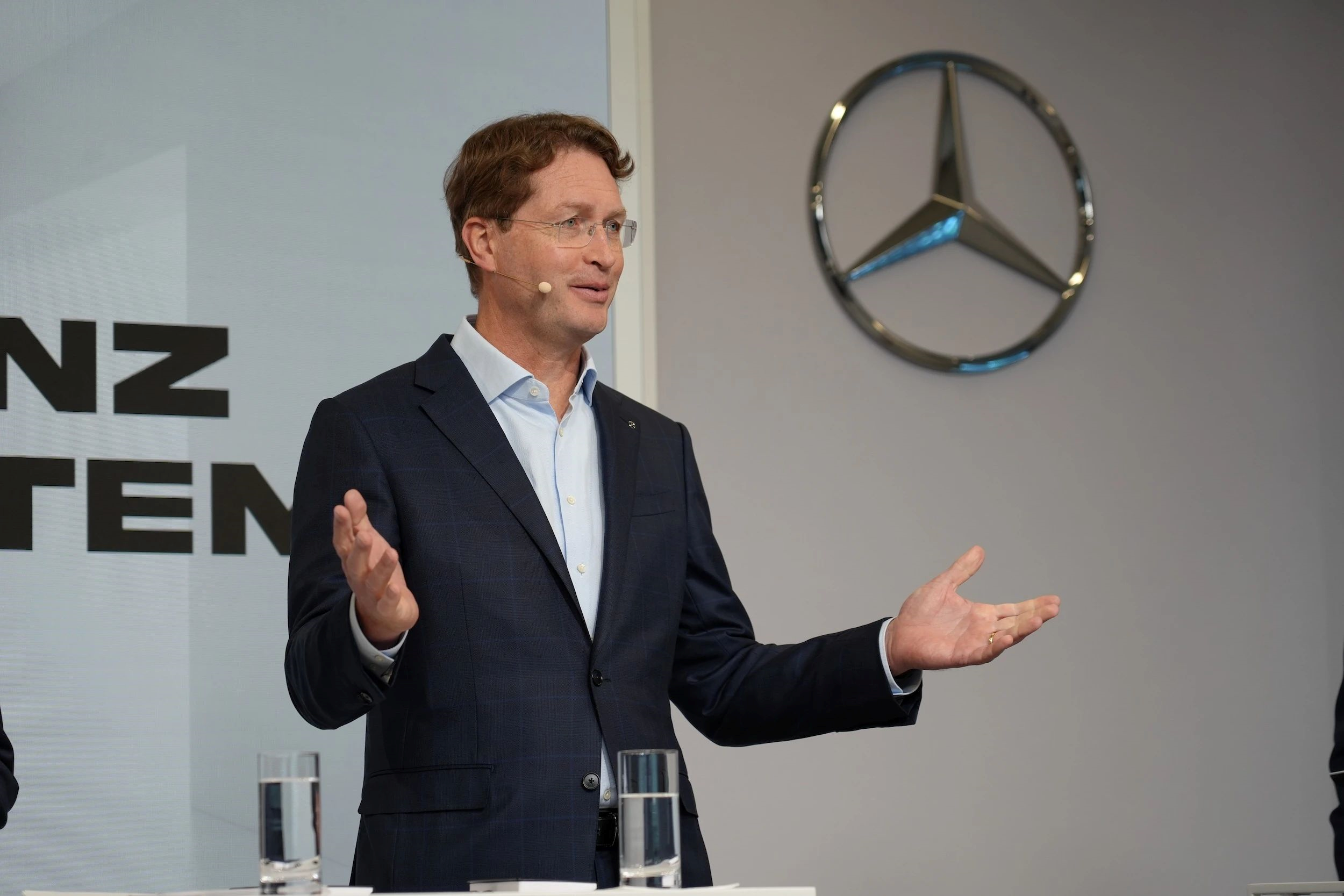 At the same time, he also mentioned that Mercedes-Benz always takes the needs of Chinese consumers seriously. He joked that if you have ever sat on a long-wheelbase E-Class in China, you might even feel "Wow, this is like a S-Class", which is Mercedes-Benz's sincerity towards Chinese consumers. Similarly, in the era of electric cars, Mercedes-Benz will also increase its response to Chinese consumers' demands, as the date approaches 2030, Mercedes-Benz will also bring out more and better products.
Local Battle of Electric and Intelligent
The last time I faced Konstantin Stoyanov "face to face" was during an online interview when Mercedes-Benz announced its plan to build its own charging network at CES 2023.
During this event, I finally had the opportunity to ask the question that I didn't have time to ask then.
# How will Mercedes-Benz build its charging network in China?
According to Kang Linsong, Mercedes-Benz's own charging network will be deployed simultaneously in China, the United States, and Europe. The company is currently in negotiations with key partners in China, and there will be news soon about the cooperation.
As for the number of charging stations, Mercedes-Benz plans to deploy 10,000 charging stations in its network. The distribution in China, the United States and Europe can be calculated based on a 30%, 30%, and 30% ratio, but adjustments may be made according to the area and vehicle density of different regions.
Once the charging network is completed, Mercedes-Benz owners will have a more comfortable charging experience, and the high-speed charging power of Mercedes-Benz EQ models can be fully utilized, resulting in efficient travel.
If "electric" is a new track where traditional brands have an equal start, "intelligence" is the "disaster area" that needs to be caught up with. Kang Linsong is well aware of the importance of establishing a presence in China.
Mercedes-Benz has already built two R&D centers in Beijing and Shanghai. According to Kang Linsong, the responsibilities of the Chinese R&D team have far exceeded localization. "The ability of R&D in China covers all aspects. We have recruited new technical leaders and quickly established teams related to intelligent driving." "We are rapidly enhancing our capabilities, have more facilities, stronger teams, better supplier support, and are studying more interesting topics."
Kang Linsong also proposed the concept of "China for World." He believes that practical and valuable functions developed in the Chinese market should not only be used by Chinese users, but also fed back into the global product functionality of Mercedes-Benz.
We also introduced Kang Linsong to the technological progress in China, such as many domestic L2.99+ level assisted driving systems that even give users the experience of L4 level. However, compared with these, even though the assisted driving of Mercedes-Benz has already reached the standard of L3, it is still not impressive. Will Mercedes-Benz adopt a more aggressive product strategy in China?
Karl-Thomas Neumann says that Mercedes-Benz will never "advertise something that the brand doesn't stand for."
In his opinion, the limit of technology lies in that users can clearly understand and be responsible for their own risks. Even though technology development should not be limited, users should not be required to bear unknown risks. This is the basic principle of Mercedes-Benz.
How does Mercedes-Benz lead in software in the era of digital luxury?
At this point of the interview, I would like to introduce a new key player.
This is Mr. Magnus Östberg, the Chief Software Officer of Daimler AG (Mercedes-Benz), and yes, Mercedes-Benz already has a Chief Software Officer.
Don't think that this title is just for show. In fact, Magnus is already leading a team of more than 10,000 engineers and rapidly expanding in China and India.
At this press conference, we saw the third generation MBUX that will be launched with the all-new E-Class, which is only a subset of MB.OS. The complete version of MB.OS will be launched with the MMA platform's electric products in 2024, and delivered to users in 2025.
Surprisingly, Mercedes-Benz said that it is observing the competition in China every day and has prepared detailed solutions. If divided into recent, medium-term, and long-term categories, significant improvements in the UI will be made in the short term, application layer enhancements will be mid-term, and the underlying architecture will change in the long term.
Obviously, what Mercedes-Benz wants to grasp is the position of the software leader in the era of digital luxury. Magnus believes that there are three pillars for Mercedes-Benz to achieve this vision.One, Kallenius has a clear commitment to the development of electric products. For Mercedes-Benz, electric vehicles have given the software team a clean slate to create a new architecture.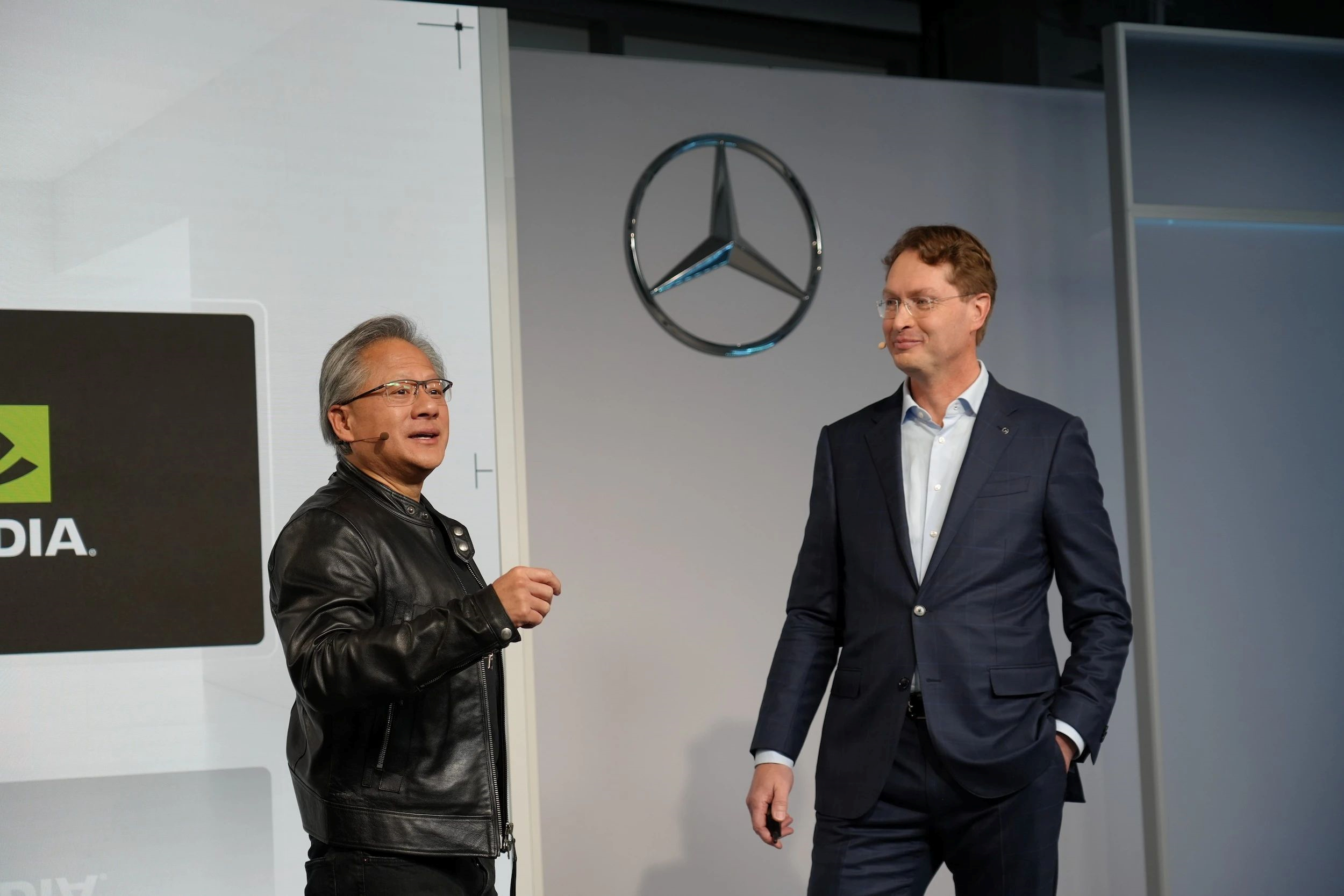 Two, we have a clear goal: Mercedes-Benz will be a luxury brand. We're not trying to disrupt the entire industry, or solve all the common problems. We're focused on one niche market: How to make the best digital luxury goods.
Three, we have a 100% clear vision and commitment. In the organization, we want to lead in software, but software is not independent. It's connected to other parts of the organization, which can enhance and improve other parts of the organization, so it can get more support.
"With these three pillars, we can get how to do digital luxury done."
The information revealed in two interviews is extremely clear: the reason why Mercedes-Benz is so determined when it comes to software is to prepare for the era of electric luxury, whether it's for technology, products, or branding and organization. MB.OS is not only a new era framework for software technology, but also provides a new blueprint for Mercedes-Benz to flourish in the era of electric vehicles.
"And my initial judgment was correct, Mercedes-Benz is running, running at a fast pace."
This article is a translation by ChatGPT of a Chinese report from 42HOW. If you have any questions about it, please email bd@42how.com.