On February 19, the NIO Changjiang River Delta urban agglomeration had a cumulative layout of 100 battery swap stations in the high-speed swap network. The network connects four provinces and cities of Jiangsu, Zhejiang, Shanghai, and Anhui, covering major highways such as G15 Shenhai Expressway, G50 Huyu Expressway, G3 Jinghu Expressway, G60 Hukun Expressway, G25 Changshen Expressway, etc.
As of February 19, NIO has built a total of 348 high-speed battery swap stations nationwide, completing the layout of five verticals, three horizontals, and eight major urban agglomerations:
Five verticals: G1 Jingha Expressway, G2 Jinghu Expressway, G4 Jinggao Expressway, G5 Jingkun Expressway, G15 Shenhai Expressway;
Three horizontals: G50 Huyu Expressway, G30 Lianhuo Expressway Su-Shaan section, G60 Hukun Expressway Hu-Xiang section;
Eight major urban agglomerations: Beijing-Tianjin-Hebei urban agglomeration, Yangtze River Delta city cluster, Guangdong-Hong Kong-Macao Greater Bay Area city cluster, Chengdu-Chongqing urban cluster, Shandong Peninsula urban cluster, Yangtze River middle reaches urban agglomeration, Guanzhong urban cluster, Central Plains urban cluster.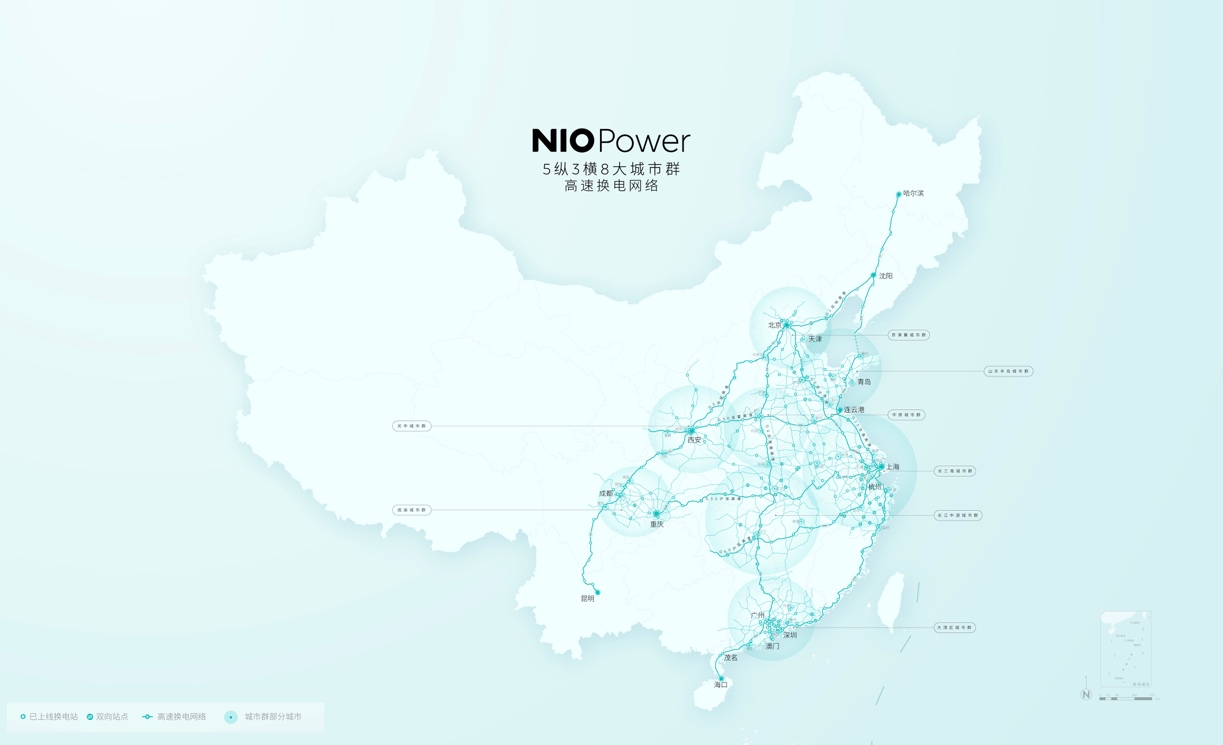 Currently, NIO has built a total of 1,313 battery swap stations (including 348 high-speed battery swap stations) and 2,336 charging stations (with 13,715 charging piles) in the Chinese market, and has connected to more than 630,000 third-party charging piles, providing users with over 18 million battery swapping services. NIO will gradually build a battery swapping network that covers more high-speed scenarios, providing users with a more convenient and comfortable intercity travel experience.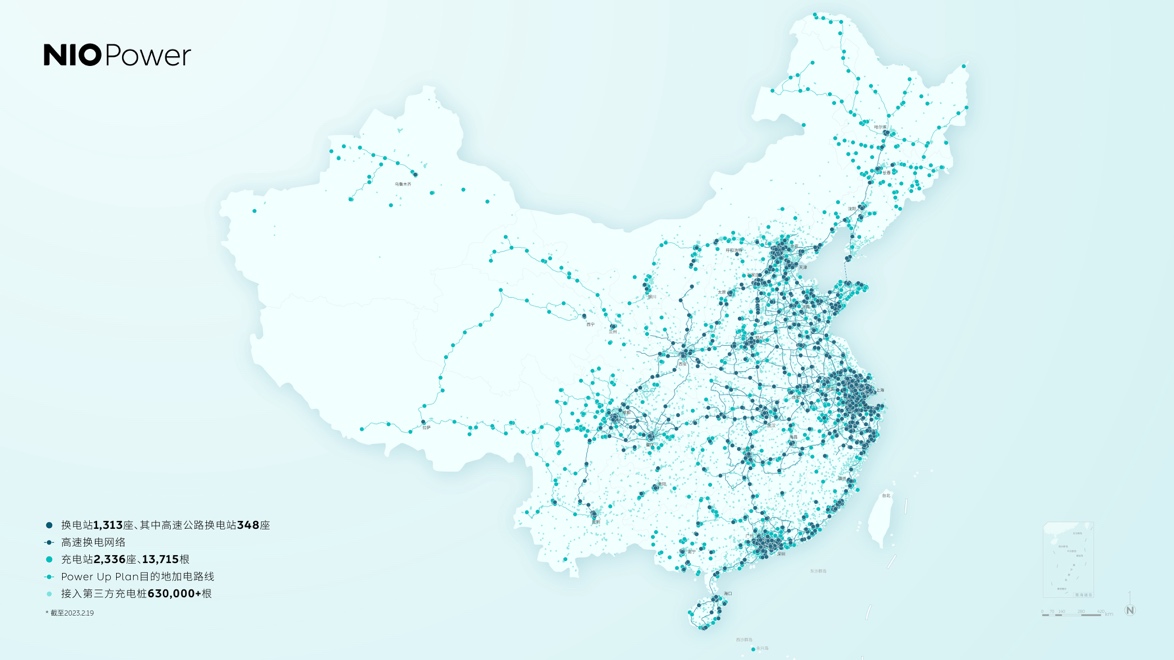 This article is a translation by ChatGPT of a Chinese report from 42HOW. If you have any questions about it, please email bd@42how.com.