On February 17, 2023, the China Electric Vehicle Centennial Forum Expert Media Exchange Meeting was held in Beijing. The meeting was chaired by Mr. Liu Xiaoshi, Executive Vice-Secretary of the China Electric Vehicle Centennial Forum, and four invited experts participated, namely:
Mr. Chen Qingtai, Chairman of the China Electric Vehicle Centennial Forum;
Mr. Miao Wei, Vice Chairman of the National Committee of the Chinese People's Political Consultative Conference Economic Committee;
Mr. Ouyang Minggao, Academician of the Chinese Academy of Sciences, Professor at Tsinghua University, and Vice Chairman of the Centennial Forum;
Mr. Dong Yang, Vice Chairman of the China Electric Vehicle Centennial Forum and Chairman of the China Automotive Power Battery Innovation Alliance.
The main content of the exchange meeting was to answer various questions raised by the media. The following is the content of the Q&A session.
Question 1: Under the promotion of previous subsidies, the new energy industry has achieved high-speed growth for many years. Since this year, subsidies have been completely withdrawn. From the perspective of the healthy development of the industry, in which aspects do you think needs to be supported or strengthened?
The second question is that the development of new energy vehicles has entered the intelligentization's latter half, and more and more technology companies are involved. What role will they play? Will the original cooperation model and market pattern be overturned? Thank you.
Miao Wei: At the end of last year, we completely withdrew the government subsidies for new energy vehicles, which had been implemented for more than ten years. This policy's exit will bring some unfavorable effects on the sales of the new energy vehicle market in January and even for quite some time in the first half of this year. Because before each withdrawal, there is always a surge of policy markets, and this time is no exception.
After the phase-out, there will be a market adjustment period. This is because some consumption was released before the phase-out. I estimate that this impact period will not be larger than the one in 2019 when we had a bigger drop in subsidies. Furthermore, the subsidy amount has already been relatively small when we phased out this time, and we predicted it early.
Due to the COVID-19 pandemic in 2020, the deadline was postponed for two years before it was completely phased out. Therefore, I think this impact is controllable, and the trend of the increasing penetration rate of new energy vehicles in the market will not change because of this.
After the government subsidy was completely withdrawn, to be precise, it only exited for pure electric and plug-in hybrid vehicles. After the government subsidy exit, actually, we have some policies to encourage and support the development of new energy vehicles.
For example, in 2017, when I was working in the department, we formulated an approach for double integral of fuel consumption of traditional vehicles versus the proportion of new energy vehicle sales. It was considered as a continuous policy after the decline of the financial subsidy.
In other words, if the fuel consumption per 100 km of the traditional vehicles produced by you is lower than the limit of the fuel consumption of a certain stage set by the country, you will get a positive integral. If it is higher than the fuel consumption limit, it will be negative. Each enterprise decides whether it gets a positive or negative integral based on the proportion of new energy vehicles accounting for 8%, 9%, or 10% of total vehicle sales each year. Trading can be carried out between positive and negative integrals.
Our score was worth more than 3,000 RMB for one point, last year. I estimate that the score will drop this year, unexpectedly, because last year, new energy vehicles achieved a penetration rate of 25%, which was three years ahead of the target.
Of course, the distribution between companies is uneven. For example, BYD's new energy vehicles account for 100% of current vehicle sales, but some traditional automakers still have a low proportion of new energy vehicles. Therefore, even if the value of one point has decreased, trading between positive and negative integrals can still play a good role in promoting the development of new energy vehicles and energy-efficient vehicles.
Another policy is that the exemption of purchase tax for new energy vehicles is still continuing. It was originally scheduled to be implemented until the end of this year, but considering the economic situation in our country and that we should stimulate consumption with greater efforts, I personally advocate for its extension if possible.
Of course, I am no longer in the ministerial position, just offering my personal opinion. However, no matter what, our policies should be announced in advance, just like the government subsidy policies. We should not announce them on a yearly basis. This also establishes an expectation for everyone, allowing them to prepare.
As for the next phase of new energy vehicles, everyone knows that it is not only related to the automotive industry, but also to the electronic information industry. Specifically, it also involves hardware and software. If we talk about intelligent connected vehicles, it also involves vehicular communication networks and involves communication and internet companies.
If we are going to work on vehicle-road coordination in the future, we may have to involve the transformation of roadside units, and the participation of the transportation construction industries. So, the future of automobiles must be cross-integration products, and the future technological development is impossible to be solely undertaken by the automotive industry.I would like to say that although not all tasks may be carried out in-house by the automobile companies, their leaders still need to acquire expertise in the overall trend and control of such developments. That's my simple answer, thank you.
Question 2: Currently, some countries such as the US, Japan, and the Netherlands have restricted exports of chips to China. What impact will this have on the development of domestic automakers' autonomous driving and intelligent cabins if local NEV makers use imported or self-developed chips? What should Chinese chip companies do in response? Also, we know that the price of power batteries rose rapidly last year and came down slightly this year. What is your prediction for the overall trend of power batteries this year? Thank you.
Miao Wei: I'll answer the question about chips first. Recently, we have seen from the media that the United States, in conjunction with Japan and the Netherlands, has reached a secret agreement to control and restrict exports of integrated circuit equipment and some materials to China. Of course, the specifics of this agreement are not yet known, but overall the direction is that the US wants to further tighten its export restrictions on chip products to China, which is a fact.
The result of this action, in my overall judgment, will definitely have an unfavorable impact on China's semiconductor industry development, but at the same time will cause even greater harm to semiconductors industry and businesses in those countries and regions. In the long run, the interests of global consumers will suffer. Why do I say that? Let me give you some background.
Currently, China is the world's largest importer of integrated circuits, with imports of 415.6 billion US dollars in 2022, accounting for 72.5% of the global market share. More than half of these imported chips, especially some chips with advanced process technology, are installed in various consumer electronics products and then exported.For example, as we all know, many of the chips used in Apple phones are imported from countries like the United States. After being processed by Foxconn, some of them are sold in the domestic market, while a large part of them are exported to other overseas markets.
Take the mobile phone as an example. It uses the most advanced manufacturing process chips and has been growing the fastest in recent years. As its size and power consumption are limited, chips with 7-nanometer, 5-nanometer, and even 3-nanometer are used in electronic consumer products such as mobile phones.
In 2022, China exported 820 million mobile phones, accounting for about 50% of the global market share. Since last year, there has been a significant decline in the global market for consumer electronics, with smartphone shipments dropping by 12% and PC shipments dropping by 16%, causing chip companies to face unprecedented difficulties.
For example, a large American company just announced in its annual report that it suffered tremendous losses last year, making it the most difficult year for the company in more than 20 years since the burst of the Internet bubble. The United States is adopting policies that restrict the export of chips, especially equipment for advanced manufacturing process chips, to bring "frost on snow" effects to relevant enterprises in these countries.
Let's talk about cars. First, the number of chips used in a new energy vehicle is more than ten times that of a mobile phone. On average, a new energy vehicle uses 1,500 chips per vehicle, and this number may increase to 3,000 or more as it progresses to the autonomous driving stage, which is far greater than the amount used in consumer electronic products.
In 2022, China's output of new energy vehicles reached 7.058 million vehicles, an increase of 96.9% over the previous year, accounting for more than 60% of the global output of new energy vehicles. China continues to lead the world. I believe that the rapid growth of new energy vehicles, especially in China, can make up for the adverse effects of the decline in consumer electronics and become a new force to support the global chip market.
In this regard, the Party and the government have always advocated for open cooperation. The door to China's opening-up to the outside world will only get wider and wider in the future. We must never close the door at any time to promote innovation and localization. Our localization includes both domestic enterprises and products produced by subsidiaries of foreign companies established in China.We will further create a better business environment and provide targeted services for foreign-funded enterprises, creating a fair and favorable development environment for domestic and foreign semiconductor enterprises in China.
I believe that as the world's largest semiconductor market, China has innovative and diverse demands, high acceptance of new technologies, and especially the characteristics of our large market, which can fully provide a good soil and environment for global semiconductor companies to innovate and develop the market. That's my answer.
Ouyang Minggao: Let me answer the questions about the battery raw material price increase issue and resource issue. The biggest influencing factor for new energy vehicles last year was the rise in lithium price, mainly because demand was strong and supply was in short supply.
Lithium resources once had a price increase from 2016 to 2018. Later, the supply increased, and the lithium resource prices declined in 2019 and 2020. The demand sharply rebounded in 2021 and 2022. In short, demand growth drives demand amplification effects, supply delays, the impact of the epidemic on supply, and other comprehensive factors leading to this wave of lithium resource price increases.
Now we can take stock of the demand growth in 2022. Electric vehicles will basically double compared to 2021, and power batteries will grow by 150%. The global power battery production was close to 700 GWh last year, and China's power battery was 545 GWh, which is 545 million kWh.
Of these, domestic installed capacity was 290 GWh, exports were 130 GWh, and there were many energy storage applications. In fact, the actual installed capacity in China is only 14 GWh, and there are some exports. There is also a considerable part of the prepared installation that is still in storage.
Looking ahead to 2023, as the total amount of electric vehicles and power batteries is already quite large, the growth rate this year will greatly decrease. For example, the growth rate of electric vehicles will drop from nearly 100% to 30%-40%, and the total sales volume will be close to 10 million. The growth rate of power batteries will also decrease by about half from 150%. China's lithium-ion battery total shipment volume growth rate will also decrease from nearly 100% in 2022 to around 50%, with a total shipment volume of nearly 1 billion kWh.
In short, the pure electric vehicle growth rate will decline. At the same time, the proportion of plug-in hybrid and extended-range electric vehicles will increase, and the average battery load per new energy vehicle will decrease. Therefore, the growth rate of power battery demand will decline, and the situation of tight demand will be greatly relieved.From the supply side, the mining capacity of lithium ore has accelerated, represented by Australia. In the long term, lithium resources are abundant and the exploitable amount continues to increase. For example, the economic recoverable reserves in 2020 reached 22 million tons, a 400% increase from 2005, which can produce 227 TWh of power batteries.
Taking NCM811 batteries as an example, an average of over 2.2 billion pure electric vehicles can be equipped with each 100 kWh of batteries. In the long term, the total amount of lithium in global seawater is nearly 250 billion tons, and relevant extraction technologies are under development.
In addition, the price increase has brought opportunities for the battery material recycling industry. China needs to recycle and sequentially use a total of 125 GWh of batteries by 2025. It is estimated that after 2030, battery materials will enter a large-scale recycling stage; around 2050, the supply of primary mineral resources and recycled resources will reach a comparable level, and in the longer term, recycled resources will gradually completely replace the demand for primary resources.
The price of lithium resources is mainly determined by supply and demand. Recently, everyone has seen that the price of lithium has returned to around 450,000 RMB. I estimate that it will further return in the second half of this year, currently at 400,000 to 450,000 RMB, and may be between 350,000 to 400,000 RMB in the second half of this year. The supply and demand will be generally balanced throughout the year.
There may be an overall surplus next year. Therefore, the price of lithium will return over the next few years, but it cannot be as low as before. We estimate that a reasonable price balance point in the future may be around 200,000 RMB. If the price of lithium is too low, battery recycling will not be profitable. Therefore, in order to develop battery recycling, the price of lithium cannot be too low.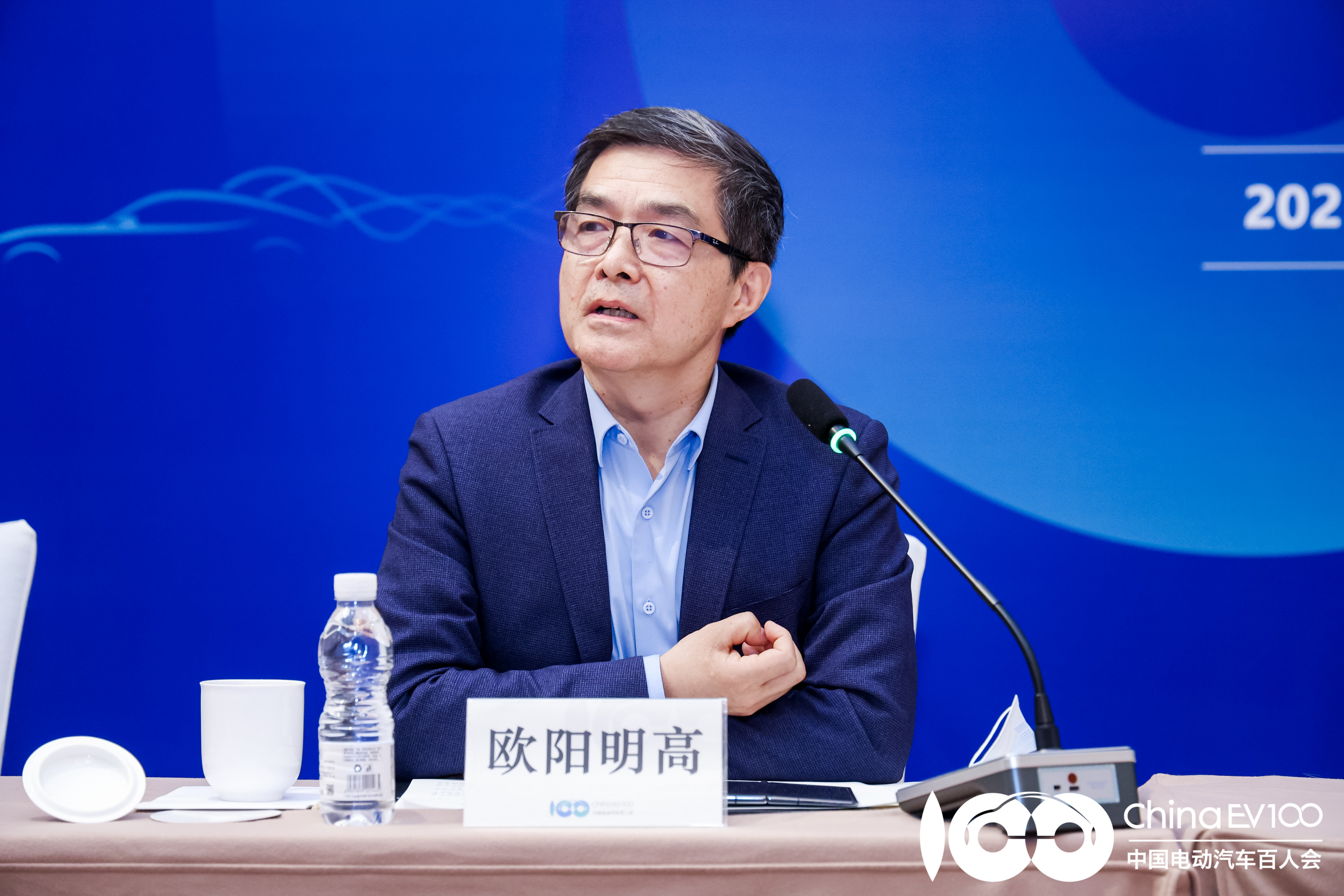 Question 3: May I ask Mr. Ouyang for his opinion on the overall trend and technological trend of the new energy vehicle industry? Additionally, what kind of situation will the demonstration operation of hydrogen fuel cell vehicles present after the Winter Olympics? Thank you.
Ouyang Minggao: Firstly, I would like to talk about products and industries. As we all know, the production and sales data for 2022 has been announced, and the development of new energy vehicles has exceeded expectations. Why is the market good? It is because of the high-quality development of the industry as a whole. Overall, the automotive industry achieved significant results in high-quality development last year.
Firstly, there is product competitiveness, which is evident in the domestic market. Previously, our electric vehicles were mainly in the high-end and micro-car segments; we call it "squeezed at both ends." But now, we have basically covered all vehicle types, especially the mainstream models priced between RMB 100,000 and RMB 200,000, such as BYD.
The results from various evaluation and testing institutions are also very inspiring. I remember two results that left a deep impression on me. One is the overall impression of the brand, where the overall evaluation of China's domestic new energy vehicle brand is higher than that of domestic fuel vehicle brands.
The second is winter performance testing, including battery life, low-temperature charging, heating, cold start, etc. There has been a substantial improvement overall, and in some aspects, such as heating and cold start, they are even better than fuel vehicles. Therefore, the competitiveness of new energy vehicle products has greatly improved in recent years.
This is reflected not only in the domestic market but also in our exports, which are very good. What is high-quality development? It means the export vehicle prices are continuously rising. The single-vehicle price in the first eight months of 2022 was close to $20,000, whereas in 2018, it was $2,000, when they were mostly economic micro-electric vehicles. In just five years, the price increased tenfold.
Moreover, China's power battery industry remains at the forefront of the global industry, with 70% of power batteries being manufactured in China. We have not only built factories overseas but also made money through intellectual property rights. Recently, CATL and Ford jointly invested in technology rather than building a factory, which is a very clear example of our high-quality development.
Due to our technological innovation in blade batteries, lithium iron phosphate batteries have been significantly loaded onto passenger cars. Previously, this was impossible in the past. However, China now leads the trend of using lithium iron phosphate batteries in passenger cars because of our technological leadership. Additionally, CATL's high-density Qihu battery is a typical representative of product design.In short, power batteries are developing towards the directions of low-carbonization, high-endization, and intelligence. Currently, power batteries are continuously challenging the upper limit of energy, ranging from 300 Wh/kg to 400 Wh/kg. Even the three-element 8 series were not able to achieve it before, but now it is marching towards the three-element 9 series. In addition, the semi-solid-state batteries of various manufacturers are about to be put into vehicles.
Overall, both the new energy vehicle industry and the power battery industry are facing intensified industrial competition, accelerated structural adjustment, and strengthened overall competitiveness. As we all know, there are many different car models and factories, and this is a great thing. Everyone competes freely, and it will eliminate some of them. However, the entire industry will become better and better, its quality will improve, and its structure will become more rational. This is an inevitable market process.
In this process, we are increasingly confident in the domestic independent brands of new energy vehicles. Domestic consumers' confidence in independent brands is constantly increasing, and some high-quality companies have emerged, such as BYD. Last year, it sold over 1.8 million cars, ranked first in all passenger cars in China, which is unprecedented since the introduction of foreign investment more than 30 years ago. These are all good signs.
Second is the technology aspect. As mentioned earlier, battery technology is one aspect, and the second is the infrastructure. Technological progress is also accelerating, and battery-swapping technology is continually improving. The standard for supercharging has been released, and 350 kW supercharging is being deployed by various manufacturers. It will continue to be widely used in the coming years.
Suppose we talk about a 600 km car. In general, theoretically, it can be charged up to 200 km in 5 minutes. This means that charging 30% of the battery in 5 minutes is not a problem, and no special battery design is needed. Furthermore, rapid heating in winter, with the temperature rising 7 degrees Celsius per minute, is also achievable.
In addition, slow charging, ordered charging, and bidirectional charging development are already in place, and large-scale demonstrations are expected to start soon. This mainly depends on our demand. As electric vehicles become more and more popular, the city's power grids will not be able to withstand it, making it an essential demand.
In China, it is generally forced by the environment. We do not do it in advance, unlike foreign countries, which make products for 30 or 20 years in advance. For example, in terms of car-network interaction and ordered charging, it may also be forced by the environment. The power grid cannot cope with the rapid growth of electric vehicles, which was faster than expected.### Technological progress
The third highlight in terms of technological progress is the gradual maturity of pure electric heavy trucks and fuel cell heavy trucks, which are beginning to enter the stage of commercial explosion.
Regarding the electrification of heavy trucks, 2022 is a milestone year. Last year, 25,500 electric heavy trucks were sold, which is an important starting point. Among them, 1,250 fuel cell heavy trucks were sold, which is also a good achievement.
In terms of pure electric heavy trucks, nearly half are battery-swapping heavy trucks, and the commercial model of battery swapping has been market-tested and is economical enough to compete with traditional fuel vehicles. Selling cars without batteries and charging the battery consumption cost into the electricity bill has been successfully practiced.
It is anticipated that electric heavy trucks will continue to grow rapidly this year, and compared with the overall growth of passenger cars, it may be a high-speed growth. I estimate it will reach 90% to 100%, which means we may reach 50,000 units of electric heavy trucks this year.
Since the overall market for heavy trucks is also rebounding – last year, the total number of heavy trucks was only 670,000, but this year, everyone believes it will recover. Over the next few years, it may reach 800,000, or even close to 1 million, because generally speaking, the good time for heavy trucks is around 1 million. Last year was very bad.
Therefore, both charging and battery swapping for electric heavy trucks are increasing. We estimate that battery swapping will exceed 50%, and even 70% is possible. Although the quantity of fuel cell heavy trucks is small, the growth rate will be very fast. It is possible that it will increase by more than 100% this year, because last year there were only more than 1,000 units, and this year there may be a substantial increase.
The cost of fuel cells has entered a rapid decline channel due to competition and technological progress. As you know, three years ago, it was 10,000 yuan per kilowatt, two years ago it was 5,000 yuan, and at the end of last year, it was around 3,000 yuan. By 2030, it will drop to less than 1,000 yuan per kilowatt. The overall level of fuel cells in the commercial vehicle sector can now be said to be marketable.
Of course, the main thing now is hydrogen refueling infrastructure, as well as the price of hydrogen. These still need to rely on Sinopec, PetroChina, and others to solve, and they have already taken action. I believe that fuel cell heavy trucks are still a very good choice in the long run.
The technology of electric heavy trucks includes not only the power system but also the entire chassis. Regarding advanced technologies in this field, such as skateboard chassis, I estimate that commercial vehicles will be the first to use them. For example, our in-wheel motor will also be used on a large scale in commercial vehicles, although BYD has adopted in-wheel motors in its top-level high-end vehicles now, I think the advantage of using it in commercial vehicles is very clear.The skateboard chassis is very suitable for commercial vehicles, as there are many modified cars in commercial vehicles, unlike sedans. We have various types of modified cars for a multitude of scenarios, although the volume is not large, the uses are extensive. It is meaningful to use a unified commercial vehicle skateboard chassis for all kinds of scenarios.
In addition, there is intelligent technology, and China's intelligent driving technology for electric vehicles is also rapidly progressing. It is expected that "urban navigation-assisted driving" will be gradually implemented in the first half of 2023.
As we all know, after the emergence of ChatGPT, it will trigger a new round of AI revolution, which will have a profound impact on our intelligent driving technology. In fact, Musk has been working with OpenAI before, and his technology route is based on the so-called "big model, big data, big computing power."
Domestic companies like "Horizon Robotics" are following this technology route, which may have a profound impact on the intelligent driving technology route. In order to obtain big data, a large number of intelligent assisted driving electric vehicles must be sold, especially for urban assisted driving. Everyone may compete to be the first to market this year, which is an important technological trend.
The last aspect I would like to mention is to continue to promote business model innovation. Technological innovation often requires business model innovation to be widely promoted. For example, everyone still feels that electric vehicles are expensive, and the price of electric vehicles is still the most critical link in the current market competition.
As you know, recently Tesla reduced its price, causing domestic companies to reduce their prices, and many newly-established car companies are losing money. Reducing prices is definitely making the situation worse. To deal with this, on the one hand, we rely on technology, and on the other hand, we rely on business models. The key is still to find a solution for the battery.
Our commercial vehicles are using battery swapping, and passenger vehicles are also promoting battery swapping. There are people who support and oppose battery swapping for household passenger cars. But in order to allow car owners to purchase their cars at the lowest possible price, in fact, "battery leasing" is also available without swapping. From the perspective of new energy, power batteries are not only the core components of new energy vehicles, but also the energy storage units of the grid and auxiliary power sources for the building. In short, the battery is the core hub device in the entire new energy ecosystem.
With the continuous improvement of power battery performance, if it is only used for daily household commuting, the performance is redundant. The value of the battery cannot be fully realized when it is in the hands of customers. If it is operated centrally by merchants, it can be used for energy storage and obtain additional income. In fact, this can "reduce the burden on customers, reduce the cost of the whole car," and improve the market penetration of our electric vehicles.On the other hand, it can create a new energy industry, such as batteries and photovoltaics, batteries and the grid, and batteries and homes. These interactions can generate profits, but it's challenging to rely solely on customers to achieve them. Commercial operations are needed, which can lower the cost of buying an electric vehicle and even make charging free, thus significantly reducing the barrier to entry for electric vehicles into the market.
Why is it free? The businesses will make money, and they will deduct this part. You only need to pay a little battery rental. Therefore, everyone can profit from it, and the key benefit is an increase of battery utilization. Currently, our batteries become useless as soon as we park our cars as it just sits there. The battery needs to be used to realize its value.
Now, companies like CATL have proposed that batteries have a long lifespan, and a customer can't use it up. Can I use a used battery to install in your car next time? The customer won't agree. However, in reality, it doesn't affect your driving.
It means that the battery's lifespan has exceeded the customer's expectations and is redundant, and it's idle normally. All of these aspects can generate value, so they are not only a business model but also a new technological innovation space. Of course, the problem is how to handle related financial tax issues, which requires relevant government departments to develop policies.
Question 4: Tesla's price war has raised concerns about a new energy market price war. Some believe the reason behind this price drop is due to weak demand for new energy vehicles in 2023. Morgan Stanley pointed out that the market demand in 2022 has been overdrawn to a certain extent due to policy impacts.
For example, the penetration rate of pure electric vehicles has exceeded 20%, and it will be difficult to see similar growth rates in 2023. I would like to ask experts whether they agree that our market will experience a pressure period this year. If so, how long will it take to recover? Thank you.
Dong Yang: First of all, I don't know why Morgan Stanley believes that this year's demand will be weak, and I believe it's unlikely to happen. Minister Miao already mentioned that there was overdrafting last year, but it will not affect the entire year. The focus is on the impact of the first half of the year, or even the first quarter.
In addition, I believe that the growth of electric vehicles is still in the high-growth stage, whether it's in China or the world. China's growth last year was close to 100%, which is undoubtedly high growth, and I think it's high growth within high growth. Generally speaking, growth rates of 20% to 30% are considered relatively high. If the growth in 2023 is 50%, is that still considered high growth? I think many companies' predictions are around 50%, and I believe that high growth will continue.The second point is about Tesla's price reduction. Tesla always surprises the market with unconventional moves. While it may have positive effects on its own publicity and market impact, I would like to remind the media that Tesla's pricing strategy often gives people the feeling that they never know when it will suddenly lower the price, making it more affordable. However, I believe that all enterprises are here to make a profit.
Therefore, I think Tesla's pricing strategy is very effective for its business. Please see it as a different approach, distinct from other automotive companies' pricing strategies. When you see Tesla do something, try to think about it from different angles before coming to a conclusion.
The third point is that I believe new energy vehicles will experience good growth in the 23rd, 24th and even 25th year. The reporter just mentioned the "pressure period" issue, which contains several aspects.
Firstly, I don't like the use of the term "pressure period" because the market and enterprises are always under pressure. Secondly, the logic of this issue seems to suggest that if the growth is slow, is it because the enterprise is under pressure? And if growth is fast, does it mean that the enterprise's pressure is low? Not necessarily.
As mentioned by Mr. Ouyang earlier, the problem of material prices mainly arises because of supply and demand, not the value law. If the growth rate of electric vehicles is only 50%, not 100%, then material prices will not rise so sharply. Therefore, the proportion of electric vehicles is still growing at a high rate during a good development period.
I believe that the market environment for enterprises will only get better with larger quantities and a more balanced supply and demand. The subsidies, which are to some extent, a disturbing factor, will diminish. Thus, I think that electric vehicles should have good prospects for development in the future.
There is a question about how long it will take to recover. I don't think there will be a sudden slowdown this year or a downturn in the market. Thank you.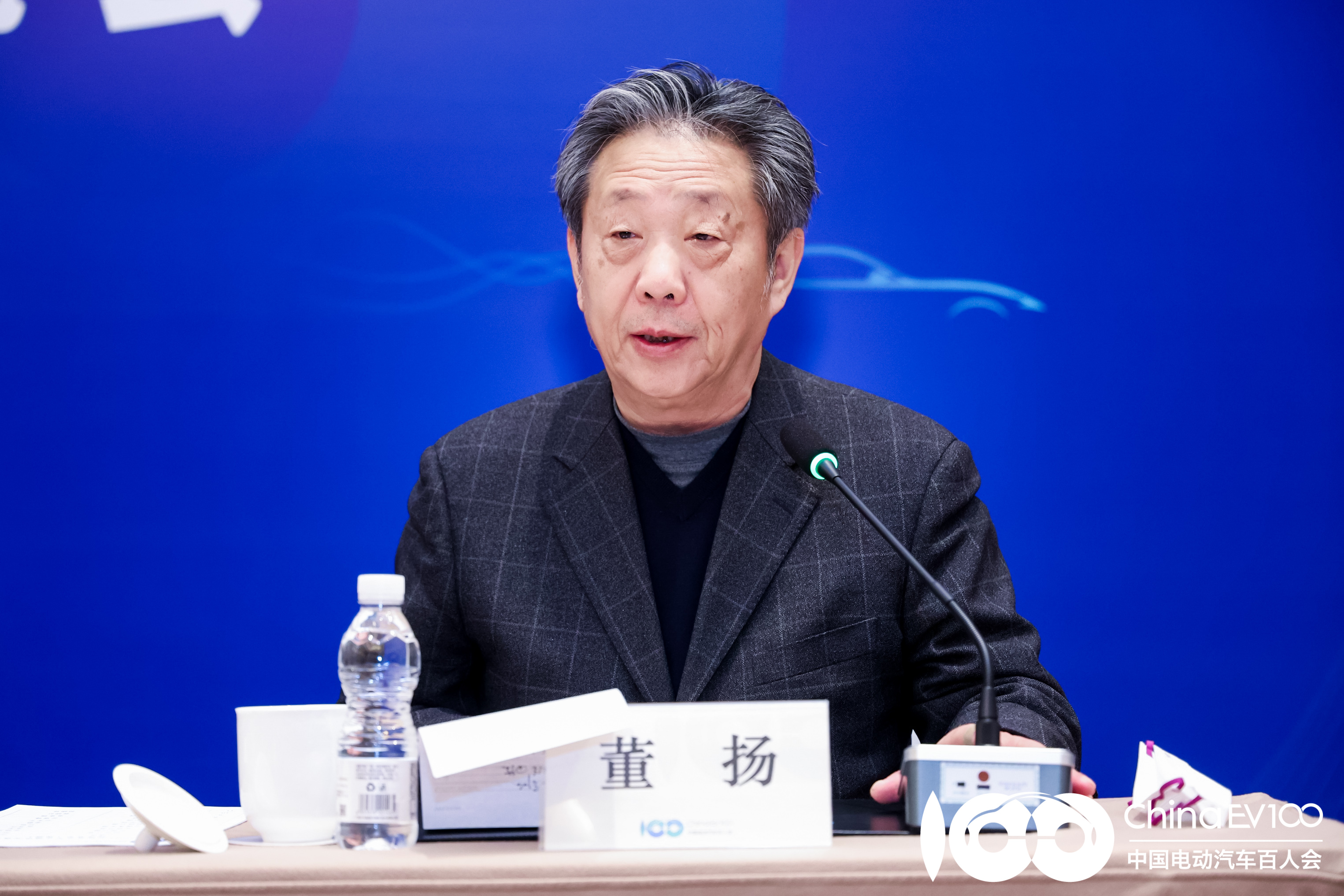 Question 5: With the rapid development of new energy vehicles, especially in recent years, will the industry encounter the situation of overcapacity? So, may I ask the leaders what are our views on qualifications and capacity management? Thank you.
Miao Wei: With the rapid development of the automotive industry, controlling overcapacity has always accompanied the development of the automotive industry. Overall, the market economy is an overcapacity economy, and only through overcapacity can competition exist.
Older colleagues who have experienced the planned economy era know that the planned economy is not overcapacity. At that time, all goods had to be obtained through distribution, which was a scarcity economy. Therefore, overcapacity is inevitable for a market economy.
Only overcapacity can promote enterprise competition, and fierce market competition among enterprises can bring endless benefits to users. Prices continue to decline, product quality continues to improve, and your experience will only get better.
Speaking of new energy vehicles, I remember a media report in 2021 that the production capacity of new energy vehicles had reached 10 million vehicles. But our production volume that year was only more than 3 million vehicles. Isn't this a serious overcapacity? But we didn't expect that by the end of the year, we had produced 7 million new energy vehicles. If we didn't have a production capacity of 10 million vehicles at the end of 2021, how could we have produced 7 million new energy vehicles last year?
So, overall, in recent years, our new energy vehicles have grown rapidly, while traditional fuel vehicles have had low growth, with only 3%, 2%, and even three consecutive years of decline. New energy vehicles completely replace fuel vehicles in a rising and disappearing relationship. What we really need to control is the overcapacity of fuel vehicles, and this is an undisputed fact. How to transform the overcapacity of fuel vehicles into the production capacity of new energy vehicles and make good use of it.
So, from now on, last year our automobile production exceeded 27 million vehicles, and the penetration rate of new energy vehicles reached 25.6%. I estimate that it is very likely to exceed 30% this year, even optimistic estimates could reach 10 million vehicles. If the production capacity of 9 million vehicles is utilized at 80%, this is a high capacity utilization rate, we should have 11.2 million vehicles of production capacity to meet this year's demand. Moreover, the construction of production capacity requires a certain period, and we also need to consider the future development of next year and the year after. Therefore, there is no overcapacity problem of new energy vehicles in China's current stage.
Of course, this is an overall view, but we can't generalize, as some regions may have excess production capacity, and some companies may also have excess production capacity. The average utilization rate of production capacity, which reaches 80%, is not the same for every company.
If we have the opportunity to experience the market and visit the showrooms, we can see that some companies are constantly lowering prices and offering generous packages, but the number of visitors is low. Some require a full payment upfront and make the customers wait for one or two months. This is how different companies respond differently.
Therefore, we need to objectively and calmly consider this issue. Generally speaking, there is an excess of gasoline cars, and we need to find ways to digest this excess production capacity. "New energy vehicles are not overproduced overall", especially since we are in a period of rapid growth. If we don't make preparations for production capacity in advance, it will be inevitable for supply to exceed demand. At that time, the law of value will come into play, and prices will rise, or at least not decrease. This is the basic situation.
Now there is a situation where some local governments have indeed exceeded their boundaries in their eagerness to attract investment, especially for new energy vehicle projects. Some have been very successful, while others have shown many negative examples of unfinished projects that ensnare themselves.
For example, since 2016, some companies such as Suzhou Qiantu and Huai'an Minan have been newly established, but their production capacity utilization rates are less than 5%. Projects like Sitech, Byton, Borgward, and Hanteng have basically stalled. Local governments are too eager to attract investment, some offering land for free, or even building factories and buying machinery and equipment. This is not something local governments should do.
Some local governments have provided financial support to attract social capital to establish industry investment funds. Of course, it is a good way to attract risk investment with fiscal money, but it is not appropriate to act as the largest shareholder. Because you don't understand cars, and you can't manage car companies, you just have some money in your hands, and it's difficult to tell if your expectations are accurate. It's best not to act as a lead investor. Instead, you can do follow-up investment to avoid these risks.
I am particularly concerned that the new local governments have already been formed, and the central government is coming soon. Everyone needs to stimulate domestic demand, and the economy needs a good start this year. Many provincial governments' work reports mention further attracting investment, developing large projects, and new energy vehicle projects.
This mood can be understood, but we must summarize the successful experience and lessons learned from the previous period. We will make mistakes, but we should avoid repeating past mistakes.Therefore, using excess production capacity to control market access is actually counterproductive. As I mentioned earlier, in order to control market access, we should focus on preventing excess production capacity. There are currently many new energy vehicle manufacturers with diverse ideas, but few have successfully emerged as market leaders. The over 100 new energy vehicle companies competing against each other will inevitably result in a few dominant players emerging.
However, there are always new entrants who are seeking to increase their production capacity. There are two situations to consider here. For the new energy vehicle manufacturers who already have production qualifications and are looking to expand, they should consider their current production capacity utilization rate. If their utilization rate is only a few percent or even in the teens, they should not expand their business further or pursue large projects. Instead, they should focus on improving their utilization rate.
For example, they could set an 80% capacity utilization rate. However, I think even 80% is too high, and setting it at 70% or 60% would be more appropriate in order to leave room for future development. Utilization rate is key; if it is too low, there is no need to expand further.
The difficulty lies in how to set the threshold of market access for new entrants who have never built a car before. I think the China Securities Regulatory Commission's reforms in approving the listing of companies provide us with inspiration. In the past, the CSRC adopted an approval system and review system, requiring that a company be profitable for three years with an annual return on net assets of more than 6%, and so on.
This year, based on its pilot program, the CSRC has completely switched to a registration system so that companies can be reviewed by the Hong Kong Stock Exchange rather than by the CSRC directly. We can also draw on this idea such that the central government only reviews local governments and local governments are responsible for vetting market entrants. As I mentioned earlier, do not attempt to invest on behalf of others or build on behalf of others. Industry investment funds should not be the largest shareholder. All of these practices should be reviewed.
As for new entrants who are willing to invest with their own funds, I welcome them and can provide them with a good business environment and investment conditions. Efficiency in handling matters should be higher, and there should be no unreasonable difficulties imposed on businesses. This can all be achieved. However, the task of creating productive capacity should be left to businesses. Special care should be taken for state-owned enterprises, as they may be too investment-happy at times.
As long as state-owned enterprises and local governments are well-managed, and local industry investment funds are not the largest shareholder, then whoever is willing to invest with their own funds is welcome to do so. If the investment fails, the assets will still be there. This is the key point.
We need to study better market access conditions for new entrants in the automobile manufacturing industry. In the past, some people were able to start a car company with only a PPT presentation or even a sample car, and then they raised a lot of funds from society, resulting in project failures. Some even fled to the United States to escape prosecution. We must ensure that such things will never happen again.You have to invest a lot of money if you really want to make cars. If you succeed, I will give you an award and the local government can commend you and give you a big certificate. If you fail, I will help you clean up the mess. Don't get stuck in it. Also, don't turn the government's admission qualifications into just a shell. In the past, the China Securities Regulatory Commission had the same problem. The listed companies all lost money and couldn't operate, and in the end, this shell could be sold for a lot of money. Since the implementation of the registration system, as long as the threshold is met, you can enter the market. If you can't operate, I will cancel your qualifications at any time. Therefore, last year was the year with the most delisting cases in the history of our listed companies. This way, the market will form a survival of the fittest mechanism. It is definitely not appropriate for the government-approved qualifications to be sold for tens of millions or even hundreds of millions while the companies have died out. Of course, we need to carefully summarize the past successful practices and reasons for not controlling them, and not to follow the old routine with new shoes. We still need to use a new approach to reflect our support for development and prevent the occurrence of blindly low-level repetitive situations. That's my answer.
Question 6: Hello leaders, I would like to ask Academician Ouyang a question. How do you view the debate in the industry about whether the plug-in hybrid or the range-extended electric vehicle route is more in line with market demand? And what contribution this debate can make to the development of China's new energy automotive industry? Also, with the rapid rise of plug-in hybrids and range-extended electric vehicles, especially in the market environment after the cancellation of subsidies, will it affect the development of pure electric vehicles? Thank you.
Ouyang Minggao: Actually, this is an old issue, and from a technical perspective, it is very clear. We learn this in school. However, the average consumer generally does not understand the plug-in hybrid, while the range-extended electric vehicle seems to be more easily understood. Therefore, from a marketing perspective, the range-extended electric vehicle is a more easily accepted concept than the plug-in hybrid.
But in fact, currently, the plug-in hybrid and the range-extended electric vehicle are technically of the same system. The range-extended electric vehicle is generally a pure electric vehicle, but when the battery is low, the fuel-powered generator set generates electricity to increase the mileage. The plug-in hybrids currently sold in the domestic market basically use electricity when there is electricity, and oil when the battery is low. That is to say, when there is electricity, both are pure electric vehicles.
In the past, the pure electric driving range of plug-in hybrids was relatively short, starting with only 50 kilometers. Now, it has reached over 100 kilometers, like BYD's super hybrid. It's just that when operating in a deficit electricity state, the plug-in hybrid and range-extended electric vehicle work differently. The range-extended electric vehicle actually enters the working mode of a series-parallel hybrid system after running in a deficit, and its engine cannot directly drive the wheels, but generates electricity.
For plug-in hybrid electric vehicles, there are several running modes, such as series and parallel modes, which are a type of hybrid mode. This means that the engine can not only generate electricity, but also drive the vehicle along with the electric motor (parallel). It can even drive the vehicle independently.
If the battery is low, you can use the series mode in the city, and you are more likely to use the parallel mode or direct engine drive on the highway, because series mode is not cost-effective on highways, but it is cost-effective in urban areas. This means that it has stronger selectivity and better adaptability to working conditions, and of course, it has better fuel efficiency. At the same time, it requires a higher level of technology, so the threshold for entering the market is higher.
For example, if you want to achieve good results, you need to have a good engine, and a special hybrid engine that uses new technologies such as variable-stroke and exhaust gas turbocharging can improve the thermal efficiency to 43%, and the fuel consumption of the entire vehicle can be less than 4 liters per 100 kilometers. If the plug-in hybrid electric vehicle is running on the highway when the battery is low, the fuel consumption will be relatively high, and this is the difference.
If you don't drive long distances with a plug-in hybrid electric vehicle, and occasionally have high fuel consumption, it is not a problem. Many consumers are willing to choose this type of vehicle, and the market welcomes it. For this type of mid-range mainstream sedan, if you only have one car and you often drive on the highway and in the city, you have higher requirements for cost-effectiveness and vehicle type. Generally speaking, the pure electric range of plug-in hybrid electric vehicle is slightly lower than that of extended-range electric vehicle.
For extended-range electric vehicles, the pure electric range is generally more than 200 kilometers. Whether it is 120 kilometers or 200 kilometers, the price of the batteries used is basically the same. When the range was only 50 kilometers, it needed high-power and energy-converging batteries, and the price of that battery was generally higher because the battery was used too little to meet the needs of accelerated driving of sedans.
Now that the pure electric range has reached 120 kilometers, the power is already sufficient, so there is no need to use those expensive high-power batteries. At this time, there is relatively less battery installed, and cost control will be better. The actual difference between the two types is not much. For cost-effective models that want broad performance, run long distances, and drive in cities where charging stations are not yet convenient, both options are great.
If you often drive in the city and have charging stations, the advantages of electric vehicles are very obvious. Therefore, plug-in hybrid electric vehicles and extended-range electric vehicles are essentially the same system in terms of technology, with slight differences, and for consumers, this is a personal choice. Both have competitiveness and serve different customer groups. If you say that the technical threshold is definitely higher for plug-in hybrid electric vehicles, then generally, new car manufacturers will not choose plug-in hybrid electric vehicles."`markdown
Currently, electric vehicle prices and battery costs are relatively high, and subsidies are decreasing or stopping altogether. I believe that plug-in hybrid and extended range electric vehicles will definitely be on the rise. In the next few years, the proportion of plug-in hybrids and extended range electric vehicles in the overall new energy vehicle market will increase, especially in mainstream models priced between 100,000 and 200,000. High-end cars costing 300,000 to 400,000, such as large SUVs with numerous batteries, will also be an important market for extended range electric vehicles and plug-in hybrids. It is possible for the proportion of new energy vehicles in total vehicle sales to reach 30%-35%.
However, in the long run, there is a large potential for battery commercial model and technology innovations. The overall cost of battery purchase and usage will continue to decrease, and as slow charging stations become popular and high-speed charging stations are deployed, charging an electric vehicle can become more convenient than refueling. Moreover, electric vehicles have better performance in urban areas compared to plug-in hybrid and extended range electric vehicles. With the development of new energy power and implementation of vehicle-network interaction technology, electric vehicle batteries can be used as energy storage devices to obtain revenue, and stricter regulations on fuel consumption, emissions, and carbon taxes will also contribute to the growth of the electric vehicle market.
Therefore, in the long run, the advantages of pure electric vehicles will become increasingly apparent. After 2030, plug-in hybrid and extended range electric vehicles will gradually exit the market. For instance, plug-in hybrid and extended range electric vehicles are included in the European Parliament's 2035 ban on sales of gasoline-powered cars.
Question 7:
I would like to ask Minister Miao about the issue of PHEV and extended range electric vehicles that was also mentioned by Professor Ouyang just now. A few days ago, we saw that the European Parliament has decided to completely stop selling gasoline-powered vehicles by 2035.
I remember that in 2018, when you were still Minister Miao, you mentioned during an interview with CCTV that the Ministry of Industry and Information Technology was considering whether to propose a timetable for phasing out gasoline vehicles. At the time, you said that the most important thing was to look at the proportion of new energy vehicles in total vehicle sales. Will we still consider establishing such a timetable now, or do you estimate that, according to the market and its laws, the Chinese market will discontinue gasoline vehicles earlier than the 2035 deadline in Europe?
Additionally, concerning PHEV and extended range electric vehicles, the European policy includes the complete prohibition of selling these types by 2035, and only pure electric vehicles will be allowed. I would like to ask your opinion on this since PHEV and extended range electric vehicles are currently selling well. When car manufacturers plan their future strategies, or when policies are formulated, will they take this into account?
**Miao Wei**: First of all, the penetration rate of our new energy vehicles greatly surpassed our expectations. When we formulated the medium and long-term development plan from 2020 to 2035, we set the goal that the penetration rate would reach 20% by 2025 and 50% or more by 2035. However, **last year our penetration rate reached 25.6%, exceeding the target of 20% three years ahead of schedule**.

I believe that after achieving this milestone, **the timing for achieving a penetration rate of 50% or more for new energy vehicles will also be greatly advanced**, and it may not require until 2035, or even 2030 to achieve it.

Indeed, a few years ago, a vice minister said at the Tianjin TEDA forum that we were initiating research on the time frame for stopping the sale of fuel-powered cars, but was subsequently criticized by society. Later, we realized that we should not make subjective judgments on this trend, which is an inevitable process. We need only to set a few target time points to meet our requirements.

If we achieve 50% by 2030, it may be possible to achieve 80% or 90% by 2035. This is a natural evolution process, rather than a forced one.

Returning to the European Union's 2020 target, the development goal of new energy vehicles was not achieved, while we exceeded the target ahead of schedule. Therefore, the development of new energy vehicles in China has achieved remarkable success and worldwide recognition.

To quote a sentence from the 20th National Congress report, we have achieved historic achievements and changes. This is the result of our perseverance and unremitting efforts over more than 20 years, and of course, also the contribution of media friends.

As for whether it's hybrid or pure electric, personally, I think it's worth noting that local governments in China have done something very meaningful in the development of new energy vehicles, which is the construction of public charging stations.

In the early days, due to the low number of new energy vehicles, they were all mainly funded by local governments, and even after being put into operation, they relied on subsidies from local governments to overcome the earliest startup stage. Without the investment and operational subsidies from local governments, the social charging stations would not have been built to the extent they are today.

If social charging stations were not built to the level they are today, our range anxiety would be even more severe. Of course, **social charging stations still cannot fully meet everyone's needs**. Cities with large populations may be better equipped with charging infrastructure, but charging queues are still a big problem, especially during peak periods on highways. In remote and underdeveloped areas, the construction of charging stations still requires support from local governments.I think if our charging stations can be as convenient as gas stations and our fast charging can be as easy as refueling, it will be more conducive to the popularization and development of pure electric vehicles in a short time.

The ultimate direction is definitely like the European Union, which cannot include plug-in hybrid or range-extended electric vehicles, but this is a natural evolutionary process. Before our charging facilities are built to be so rich, I agree with Academician Ouyang's point of view that we still need to give users one more choice, at least to solve their range anxiety and the worry that they can't charge up. This is a natural evolutionary process.

Simply put, pure electric is the ultimate direction, and plug-in hybrid and range-extended electric vehicles still have great potential and space in this process. They will not be an either/or relationship, but a choice for users. That's my answer.

**Question 8**: I want to ask about carbon trading because it was just mentioned that double credits are a continuation policy to subsidize exit. However, as the credits increase, the support for research and development funds of enterprises from the price drop is quite limited. Actually, there have been calls in the industry for the automotive industry to enter the carbon trading market as soon as possible to provide support for enterprise research and development through this business model, as Tesla is a very good precedent.

However, last year, our country launched the carbon trading market, but the automotive industry was not included. A few days ago, the European carbon tariff was approved by the key committee, and according to the agreement, it will enter the transition phase in October this year and be officially implemented in 2026. If we specifically submit the carbon emissions of each car's entire life cycle in the automotive industry and there are differences in carbon prices in different countries, we need to make up for this difference when entering the European Union.

Currently, if our automotive industry does not enter the carbon trading market as soon as possible, will it have an impact on our currently thriving automobile export industry in terms of carbon tax? Because I understand that in the past, including the Ministry of Industry and Information Technology, a lot of research has been done on the coordination of double credits and the carbon trading market for many years, but it seems to have some problems when they were linked due to differences in assessment targets and price systems. They have also been studying new ideas. I don't know if there are any new ideas now. Thank you.

**Dong Yang**: I don't have a full understanding, but I think China's carbon trading market mainly focuses on the power sector for safety reasons as it has just started. At the time of the decision, I later learned that there was a plan involving the automotive industry, but chose to focus on the power sector for safety. I believe that this matter will be promoted soon, but this is just my personal belief and there is no official document from the government saying that I believe it. I think the system will move towards this in the future.**Miao Wei**: Let me add, now it is relatively simple to convert double credits into carbon emissions because there is a fixed ratio for converting fuel consumption per hundred kilometers into CO2 emissions. Now we have also started to set regulations for the electricity consumption of electric vehicles, which can also be converted similarly to fuel consumption. This depends on how much green power sources the entire national power system uses, and it needs to be converted accordingly.

There are currently two difficulties, external and internal. For external difficulties, if the automotive industry enters the carbon trading market, we will increase the number of sellers, while currently there are very few buyers. In the past, double credits were only traded between companies within the automotive industry. If we convert double credits into carbon credits and enter a large national carbon trading market, we will **suddenly increase the number of sellers by a lot, while buyers will not increase as much**. 

Especially after the international financial crisis, many buyers of carbon credits in the United States and the European Union have significantly decreased. This will result in a **significant decrease in the price of carbon trading**, which will have a fatal impact on the already low price of thermal power trading, so this is an external problem.

The internal problem is that according to EU regulations, we need to consider not only the emission of CO2 in tailpipe, but also the entire life cycle. China's automotive industry is far behind the EU in carbon footprint research. Therefore, we should cooperate with the EU in this area, learn from them, and urgently develop standards for the entire life cycle of CO2 emissions, from raw materials to the entire production process, to use, to eventual scrap, renewal, and disassembly. 

After doing this, we can negotiate with the EU on carbon tariffs at any time. If there is **a common standard, negotiations will be smooth, but if there are two sets of standards, the negotiations in the future will also be very difficult**. 

This is not only for export, but also for the 2030 target of the automotive industry in China. We should take the lead in achieving carbon peaking because the development of new energy vehicles will certainly achieve carbon peaking before fuel vehicles, possibly even carbon neutrality before 2030. These are very meaningful things, and we should take action as soon as possible.

**Question 9**: Thank you. I would like to ask about the qualification issue. Previously, there was a clear rule in the National Development and Reform Commission that for assessing local governments, for example, if one company has not started production, another company cannot be approved. I do not know if the approach you mentioned is broader or tighter than the original rule? Could you please provide a more specific interpretation? Because Shanghai had this problem before, Tesla was introduced but NIO was not built, so they lost their qualification.```
**Miao Wei**: I didn't see the document issued by the National Development and Reform Commission, and I didn't participate in the research. Everything I just talked about are my personal opinions. Using the capacity compliance rate or capacity utilization rate to control new projects or new companies is contradictory.

I just talked about a lot. Overall, there is no overcapacity in the new energy vehicle industry. However, it varies in different regions. Some provinces and cities may have more demand than supply, while others may have overcapacity. Overcapacity leads to another problem, which is called "rent-seeking fee" in society. Even if my capacity utilization rate is only a few percent and I don't produce any cars, I still occupy the land (or the shell), because it is valuable. This is contradictory.

I don't have a better solution. My idea is that **we should divide it according to companies, rather than regions.** Especially since our provinces are very large, we should divide them by companies. For companies that have already qualified, if their capacity utilization rate is too low, such as less than 80%, they should not build new companies. This requirement is correct. If the document stipulates this, it is completely correct.

Now the problem is that those new forces who have never produced cars, what is the threshold for admission? Do not use the capacity utilization rate, and do not limit it with a single capacity utilization rate. I disagree with this. As for how to set the threshold, I have no good solution. Let's discuss it together.

However, there are several points that I just mentioned must be controlled. By limiting the local government, it is not to let them reach an 80% capacity utilization rate as soon as possible. In fact, there are not many good ways for the provinces to achieve this. How can they replace companies to help them reach 80%? It is to control the blind investment of local governments, which is what we should guard against the most.

As long as local governments manage their own boundaries and don't cross them, help create a better business environment, provide better services, and improve the efficiency of handling affairs, this is better than everything, coupled with the construction of charging piles, especially in some remote areas where charging piles are not widely distributed. This is where local governments can make great efforts in infrastructure construction. They should not replace the companies to build, invest and become a major shareholder, and finally be deceived. This is what I mean. I do not have a complete and good opinion on how to set up a threshold for admission.

**Finally, Mr. Chen Qingtai, the chairman of China Electric Vehicle Hundred People Association, summarized today's communication meeting.**

![](https://upload.42how.com/article/%E9%99%88%E6%B8%85%E6%B3%B0%EF%BC%8C%E4%B8%AD%E5%9B%BD%E7%94%B5%E5%8A%A8%E6%B1%BD%E8%BD%A6%E7%99%BE%E4%BA%BA%E4%BC%9A%E7%90%86%E4%BA%8B%E9%95%BF_20230219151820.JPG)

Chen Qingtai: Let me speak briefly. First, regarding this issue and the Minister Miao's response on qualifications, capacity control, etc. It is undoubtedly a concern of the government, but in the process of the development of a new industry, I think there should be a new understanding of it, and we shouldn't use old concepts to interpret some new industries entirely.
For example, in the development of electric vehicles, a lot of preparatory work has been done by the government in the early stages. When industrialization starts, it will encounter the problem that Minister Miao mentioned earlier that the early entrants will lose money. In addition, for a new product, such as automobiles, it will face similar challenges at the beginning. Without a certain industrial scale, cost cannot be reduced, and industrial scale needs to be built up to achieve high production maturity.
Therefore, during the early trial production or initial period, when the technical maturity of your products is not yet high, consumers are not willing to take risks. At this time, consumers have many concerns, such as low production volume, high cost, high price, and less willingness to buy. This is all normal.
On the other hand, it may be an opportunity for new entrepreneurs who believe that there are opportunities here because they are willing to enter. However, products like cars also involve safety issues, so there are a series of regulations on admission and qualifications.
But no matter what, at this time, new investors will flock in; they all see opportunities. Therefore, what should the government do at this stage? I think it should be opened up. Because this stage is a trial-and-error process, so many innovators and investors are willing to put their own efforts into trial and error, which will bring more investors into trial and error, and shorten the trial-and-error process.
The other side of it is that a lot of them will be eliminated in the future, and the government should not interfere at this time. Do not deceive them into investing because it is risky.
I also agree with what Minister Miao said earlier, that in some places, various preferential treatments have been given, which is guiding others to take risks. I think this method is inappropriate. If more companies participate in the trial-and-error process, it will greatly benefit the development of the industry. Therefore, the first stage is swarming, and the next step is a process of survival of the fittest; most companies will fail.
If it collapses with its own real gold and silver investment, it will not have any impact on society. In fact, this is what happened in the process of new energy vehicles. There are so many things to do, but only half of them are done, leaving a mess. Then it's over, and there's no need to find the government for approval. No one will be contacted, and the investor will just quit. This is a time of change.
After the storm, the market concentration slowly rises, with more elimination, until several enterprises emerge. This process is a market process and should not be interfered by the government as long as the government does not invest and controls external indicators such as product safety. I don't think there will be major issues.
Not just automobiles, but any emerging industry generally follows this rule. Therefore, the process of new energy vehicles is significant to us. It is a great innovation development that can win global recognition with our own technology, which is an extraordinary achievement. We should learn from the experience and lessons and discuss together.
In addition, because I am excited about this topic, I would like to briefly discuss some related issues for the future development of new energy vehicles.
First, electric vehicles are a must for the development of China's automobile industry. We have been chasing the fuel vehicle technology for 50 years, but we have not succeeded. Changing our direction this time has profoundly changed our country's competitive position.
I think we should thank Academician Ouyang Minggao because he has been leading this effort. After our industrialization started, the world couldn't sit still for five or six years. When we were promoting industrialization, others thought it was just a game for China and didn't take it seriously.
After we industrialized, the situation rapidly developed, and 2016 was a turning point. This was the judgment of Professor Ouyang Minggao, and I am very appreciative of it. They believed that China's automobile sales accounted for about one-third, or around 30%, of the world market. If China's new energy vehicles really take off and lose the Chinese market, they will be in trouble.
It also shows that China's energy storage battery, pure electric primary technology route is feasible, which promotes the transformation of the world. This is a great change and we are leaders, not just observers or followers, in the first and second industrial revolutions.If we are to take the next step in development, the first step should be electrification; we have done a great job with this, but the next steps towards connectivity and intelligence are just as important. If we were to only focus on electrification, we would miss out on many benefits that electric vehicles have to offer society, and we could be overtaken by traditional car manufacturers who have invested heavily in this area.
However, our strengths lie in information technology, connectivity, artificial intelligence, and shared mobility. If we can fully tap into these new technologies and collaborate more effectively, we could lead the next phase of the automotive revolution.
Secondly, it is important to note that this revolution does not exist in isolation. It is supported by rapid advancements in both new energy and information technology, while also being driven by a need to reduce carbon emissions and protect our planet.
The car revolution should result in green transportation, improved traffic efficiency, reduced costs, and fewer accidents. Electric vehicles are just the beginning – we also need to fully harness the potential of future vehicles as they become greener, connected, intelligent, and shared. We must also innovate in connectivity, intelligence, and mobility services.
Therefore, we need to integrate and connect electric vehicles with new energy, intelligent transportation, and smart cities. In the future, electric vehicles will become the basic unit for storing and utilizing green energy, as well as being the basic unit for intelligent transportation and smart cities. They will also connect the next generation of mobile communications and shared mobility, driving energy, information, transportation, and urban revolutions, solving long-standing problems related to energy, the environment, and urban transportation, and ultimately reshaping our future mobility experiences.
Thirdly, with the rise of more high-tech companies, technology is becoming increasingly prevalent in cars. This changes the nature of cars from traditional mechanical products to electronic and high-tech products. Cars are now considered to be a mobile 'mechanism' that is driven by data and software – moving towards intelligent mobile terminals. Therefore, its core concepts are changing, and so are its boundaries. The level of digital capabilities will determine the competitiveness of future cars.– Fourthly, electric vehicles are a leading force in driving technological progress and industrial upgrading. Electric vehicles have thousands of components, millions of production volumes, and billions of holdings in the future. The complex mobile infrastructure that integrates software and hardware has strong capabilities, and it will be a platform for integrating and innovating numerous industries in terms of information technology, networking, intelligence, big data, cloud computing, new technology, new materials, electronic power, and advanced manufacturing.
Networking and intelligence will provide a high-level application scenario for digitalization and artificial intelligence, promoting the technology of artificial intelligence to a new level. The widespread application of electric vehicles will also promote the optimization of the energy structure, the construction of smart grids, the upgrading of transportation infrastructure, the development of a new generation of mobile communications, and the adjustment and transformation of the industrial chain will drive sustained economic growth. We must make full use of the development advantages of new energy vehicles in China to promote the upgrading of the entire industrial structure in China.
This article is a translation by ChatGPT of a Chinese report from 42HOW. If you have any questions about it, please email bd@42how.com.