Author: Su Qin
In recent years, after stirring up the domestic new energy market, some new forces have opened up the journey to go abroad.
Recently, Lantu Motors announced that it has formally entered the Israeli market, which also means that after going to Norway, Lantu Motors has taken another step forward in the process of going abroad. In addition, in 2023, Lantu Motors plans to enter countries such as Sweden, the Netherlands, and Denmark, and the process of going abroad continues to accelerate.
So why did Lantu Motors go abroad? And why is it so eager to go abroad?
Lantu Motors explained that it is "telling the story of China's high-end new energy vehicle brand to the world." This may be a good expression for going abroad, but Lantu Motors' domestic market performance is far below expectations, which is also an unspeakable reason.
Data shows that in 2022, Lantu Motors delivered a cumulative total of 19,000 new cars, which is significantly lower than the sales target of 46,000 units set at the beginning of 2022, as well as the revised sales target of 31,000 units in the middle of the year.
Therefore, going abroad has become increasingly urgent for Lantu Motors.
However, can going abroad become the antidote to Lantu Motors' inability to break through the domestic market? This seems to be a question, but the answer is clear to everyone. The domestic market is Lantu Motors' main battlefield and the most important market that must be broken through. Therefore, the most urgent problem for Lantu Motors is how to break through the domestic market.
Going abroad is not wrong, but it should not be seen as a panacea
Because China has provided earlier support for the development of new energy vehicles and effective market-oriented operation, China's new energy vehicle industry as a whole is leading the world.
In terms of the core power battery, according to data from SNE Research in South Korea, in 2022, the global installed capacity of power batteries reached 517.9GWh, a year-on-year increase of 71.8%. Among the top ten companies in terms of installed capacity, Chinese power battery companies occupy 6 seats, accounting for a total market share of 60.4%.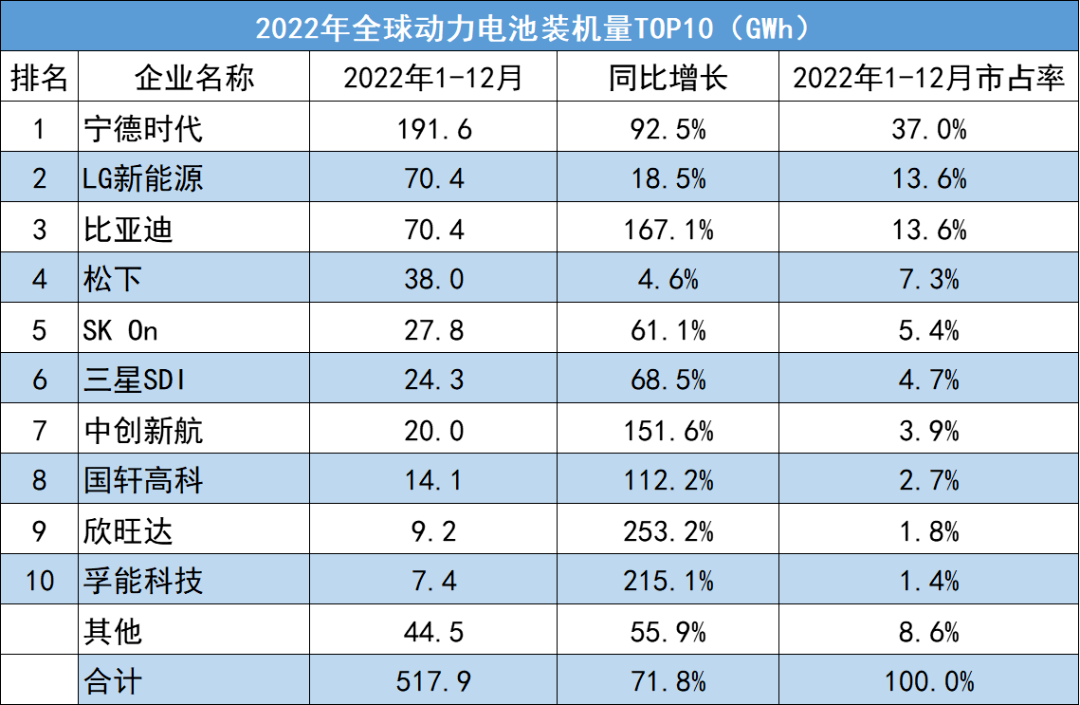 # Advantages of Power Battery Installation
The advantage of installing a large number of power batteries demonstrates the industrial chain's technological and scale advantages, which brings with it price advantages. According to a survey by Bloomberg New Energy Finance, the price of battery packs in Europe is 33% higher than that in China, and 24% higher than that in the United States.
In terms of the price of the entire electric vehicle, in 2021, the average price of an electric car equipped with domestically-produced batteries is USD 26,500, less than two-thirds of the average price in Europe and less than half of that in the United States.
In addition to supply chain advantages, there are also advantages in product experience. Chinese new energy vehicles, like those under the Weilai brand, have performed excellently in various aspects such as assisted driving, human-machine interaction, and infotainment systems, to name a few. They have dominated over the "old cars" found in Europe, to some extent.
China's leading product strength and domestic market competition has led to Chinese new energy vehicle companies expanding abroad, especially to the birthplace of the automobile — Europe.
According to media statistics, nearly 10 Chinese new energy vehicle companies are exporting new energy vehicles to Europe. Chen Shihua, Deputy Secretary-General of the China Association of Automobile Manufacturers, stated that "Chinese electric vehicles have accounted for 10% of Europe's total sales of electric vehicles."
On February 17, 2022, Lantu Motors announced that it was officially entering the European market, with the first stop in Norway, becoming the first team to go abroad among domestic new energy vehicles.
Lantu Motors CEO Lu Fang said: "China's innovation is becoming its core competitiveness, and Chinese automobile brands are leading the development of global intelligent electric vehicles. Lantu's export to Norway is the first step in Lantu's entry into overseas markets. Norway's love for environmental protection and its high recognition of new energy vehicles provide a good market foundation for Lantu's export to Norway. Afterwards, Lantu will gradually enter other European countries and slowly enrich its product layout overseas, relying on innovative technology and service experience to meet and lead the high-quality intelligent electric travel needs of European consumers."
On September 26, 2022, 500 Lantu FREE electric vehicles departed from Wuhan to Norway. At the end of November, the first batch of 500 Lantu FREE electric vehicles arrived in Oslo, Norway. In December, Lantu FREE was launched in Norway, and by the end of December, a total of 136 vehicles had been delivered.
Even though Lantu Motors has completed its entry into the Norwegian market, the performance of this market can hardly be described as amazing. In fact, not only Lantu Motors but also other new forces in the industry have had a tough time in overseas markets.According to the data from eu-evs, as of the end of 2022, Xiaopeng and NIO have accumulated overseas sales of 1,256 and 1,327 vehicles respectively. Compared with their annual sales of over 100,000 vehicles in China, these figures can be ignored.
Due to its focus on overseas development, Aiways has sold slightly more, with a total of 6,464 vehicles sold.
According to the data from China Association of Automobile Manufacturers, China's sales of new energy vehicles reached 6.887 million in 2022, ranking first in the world for eight consecutive years, with an increase of as much as 93.4%. As the world's largest market for new energy vehicles, it can be said that every powerful new energy vehicle company should place the Chinese market as its top priority for development.
For the increasingly fierce competition in China's domestic new energy vehicle market, going overseas can bring a small amount of sales, but the quantity is extremely limited. If new energy vehicle companies want to achieve their sales targets or move up to a higher level, they still need to further activate the domestic market. Going overseas is not the cure for the problem.
The Marketing Dilemma
Faced with the huge changes in the new energy era, every car company has its own challenges. Traditional car companies have their own transformation constraints that have existed for hundreds of years, while new startups have their own growth difficulties.
As a new startup originated from Dongfeng, Landtour has both advantages and disadvantages. On the one hand, Dongfeng factors are always present and make it difficult for Landtour to operate as effectively and aggressively as other electric vehicle manufacturers. On the other hand, the young Landtour brand has not yet gained enough popularity.
Landtour's market performance can be seen as a result of these internal and external constraints.
In August 2021, Landtour officially started deliveries and began to accept market challenges. In 2021, Landtour delivered a total of 6,791 vehicles, with an average transaction price exceeding RMB 338,000.
According to media reports, in early 2022, Landtour CEO Lu Fang proposed the company's goals for 2022 at the annual work meeting: to sell 46,000 vehicles and produce 48,000 vehicles annually.
However, Landtour's accumulated sales in the first half of last year were just 6,878 vehicles, which only represents 14.95% of the sales target. Therefore, Landtour underwent a major adjustment internally last year.
First, reduce sales targets.
According to reports from the Dongfeng Motor Group's Trade Union website, on July 8, 2022, LanTu Automotive Technology Co., Ltd. held a party committee (expanded) meeting and mid-year work conference in Wuhan. The conference pointed out that LanTu Automotive's full-year sales target for 2022 must reach 31,000 vehicles, challenging 37,000 vehicles.
At the same time, at the meeting, LanTu Automotive Chairman You Zheng called on all cadres and employees to have a sense of crisis of "seize the day and live it to the full," an indomitable fighting spirit and a sense of responsibility of "I will do it if not me, who will?" Striving to achieve the 2022 annual operating goal, and jointly constructing the development pattern of LanTu Automotive.
You Zheng's speech, rather than being a call, was more like criticism. However, as the chairman, You Zheng is the person ultimately responsible, so he should reflect on himself more.
Second, adjust the leadership team.
On July 18, LanTu Automotive held a cadre conference to announce the decision to adjust the members of the leadership team. Among them, Lu Fang no longer concurrently serves as CTO, although he retains the CEO position. The CTO position is taken up by Wang Junjun. Two general manager assistants were added, Gong Xuesong and Shao Mingfeng, etc.
In fact, as early as March last year, LanTu Automotive revealed that its chief brand officer, He Xin, had been transferred from his position. He Xin's transfer can be said to be a concentrated reflection of LanTu's previous ineffective marketing.
In July, Huang Weichong, the senior director of brand operation at LanTu, also resigned, and then many frontline generals left one after another, leaving the brand they created together from scratch.
In his farewell speech, Huang Weichong listed several "regrets": he could not create explosion models together, could not resolve LanTu FREE's sales dilemma, nor could he better participate in the formulation of LanTu's enterprise strategy, brand and technology strategy, and product strategy… He also raised questions: Can a product really be made to satisfy both the B market and the C market?
As professional managers joining Dongfeng Motor, it is not difficult to understand Huang Weichong and others' "regrets," and even already destined. They did not break through the institutional obstacles, and their puzzles are not difficult to solve. Although LanTu is an independent entity, the development of Dongfeng Motor from B to C is inherent and hard to change.
This mixed operation model is also reflected in LanTu's marketing style. It wants to be both close to Hongqi's high-end image and learn from Jike's grounded image, but the result is that money is spent, the effect does not come out, and it instead leaves an impression of "not like anything else" to the outside world.
2022, Lantu Auto Delivers 19,000 New Cars Despite Missing the Sales Target of 31,000
Lantu Auto delivered a total of 19,000 new cars by the end of 2022, still lower than the sales target of 31,000 set mid-year. Compared with a sales volume of nearly 7,000 in the first half of 2022, the cumulative sales in the second half exceeded 12,000, showing significant improvement, and the delivery of the new Lantu Dreamer contributed greatly to this achievement.
Lantu Auto's Problem —— Lack of Brand Awareness, Sales Experience, and Service Experience
On the first day of work after this year's Spring Festival, Lu Fang, in an internal document of 4,000 words, pointed out that Lantu Auto still has three urgent problems to solve: brand awareness, sales experience, and service experience. Lantu Auto's problems are mainly concentrated in marketing communication, which is a common problem for new forces in the industry.
Since Lu Xinxin was transferred, he has been simultaneously serving as the chief brand officer. As a CEO from a technical background, this is not an easy task. Although he is trying to find his own position – a kind of identity between traditional CEO and internet celebrity CEO, can he compete with systematic operations as a lone wolf?
In July of last year, Jike gambled on offering free upgrades to 8155 for its users. This move won praise from the entire industry and brought Jike a great reputation and sales volume. In January of this year, Lantu Auto symbolically offered to "upgrade" 8155 for only 0.1 yuan, but the industry's response was flat. The gap between Jike and Lantu Auto is so wide, which is really surprising.
Since joining Lantu Auto, Lu Fang has been juggling multiple roles, from CEO and CTO to CEO and CBO. Regardless of whether he is proficient in the business itself, the question of whether he has enough energy is a huge challenge. Especially since Lantu Auto's organizational mechanism is not as pure as that of internet newcomers like Weixiaoli.
Apparently, Lantu Auto urgently needs a marketing master to relieve the pressure on Lu Fang, and at the same time, to sort out Lantu Auto's marketing and communication system and rekindle the team's fighting spirit.
"Lantu Auto is like a three-year-old child. In these three years, we have not done it perfectly, but I still believe that we have the courage and confidence to do better! Of course, the premise is that we are soberly aware of our strengths and weaknesses, know shame and be brave, continuously improve and innovate. In 2023, we will definitely fight and win!" Lu Fang, a CEO from a technical background, is always sincere and full of toughness when facing problems.
这是一个 Markdown 文件
这是一段 粗体 文本和一段 斜体 文本。
这是一个有序列表:
第一项
第二项
第三项
这是一个无序列表:
这是一个链接:百度
这是一个图片: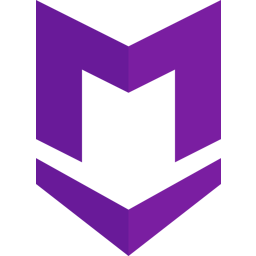 这是一个包含 HTML 标签的段落:红色文本
这是一个代码块:
def say_hello():
    print("Hello, world!")

这是一个引用:
引用一段文本。
This is a Markdown document
This is a bold text and a italic text.
This is an ordered list:
First item
Second item
Third item
This is an unordered list:
Item one
Item two
Item three
This is a link: Baidu
This is an image: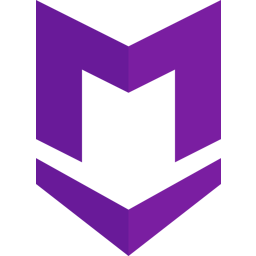 This is a paragraph containing HTML tags: Red text
This is a code block:
def say_hello():
    print("Hello, world!")

This is a blockquote:
Quote some text.
This article is a translation by ChatGPT of a Chinese report from 42HOW. If you have any questions about it, please email bd@42how.com.