On February 17, 2023, the first batch production trial vehicle of the medium and large luxury pure electric sedan "RisingAuto F7" officially rolled off the production line at SAIC's Lingang Intelligent Factory, entering the final phase of product validation before market delivery.
During the trial production phase, RisingAuto F7 will carry out comprehensive inspection work using mass-produced components, completing tasks such as confirmation of production tooling and equipment, optimization of production line processes, verification of vehicle properties and performance, matching and stability verification of parts and assemblies, and quality assessment of hill climbing. The successful roll-off of the first batch production trial vehicle of RisingAuto F7 marks the recognition of product components and production processes for quality control.
RisingAuto F7 is positioned as a medium to large-sized luxury pure electric sedan with a length of 5 meters and a wheelbase of 3 meters, and with a low wind resistance coefficient of 0.206. In addition, it is equipped with the RISING PILOT fully integrated high-level intelligent driving system, with a range of 666 kilometers and "rechargeable, replaceable and upgradable" battery architecture.
In the CTP lying battery cell structure of RisingAuto F7, the battery pack thickness is 110 mm, which frees up space inside the vehicle. Fei Fan F7 is equipped with a total of 16 speakers and accompanied by 7.1 channel sound effects to create an in-car acoustic environment. With the coordination of software and hardware, RisingAuto F7 further upgrades the RISING MAX 3+1 panoramic screen, and in the front row, is equipped with a 43-inch full-scene smart screen, and in the rear row, has an 8-inch interactive entertainment screen.
"`
RisingAuto F7 will arrive at terminal stores in mid-March for consumer experience and will be officially launched at the end of March, beginning delivery upon launch.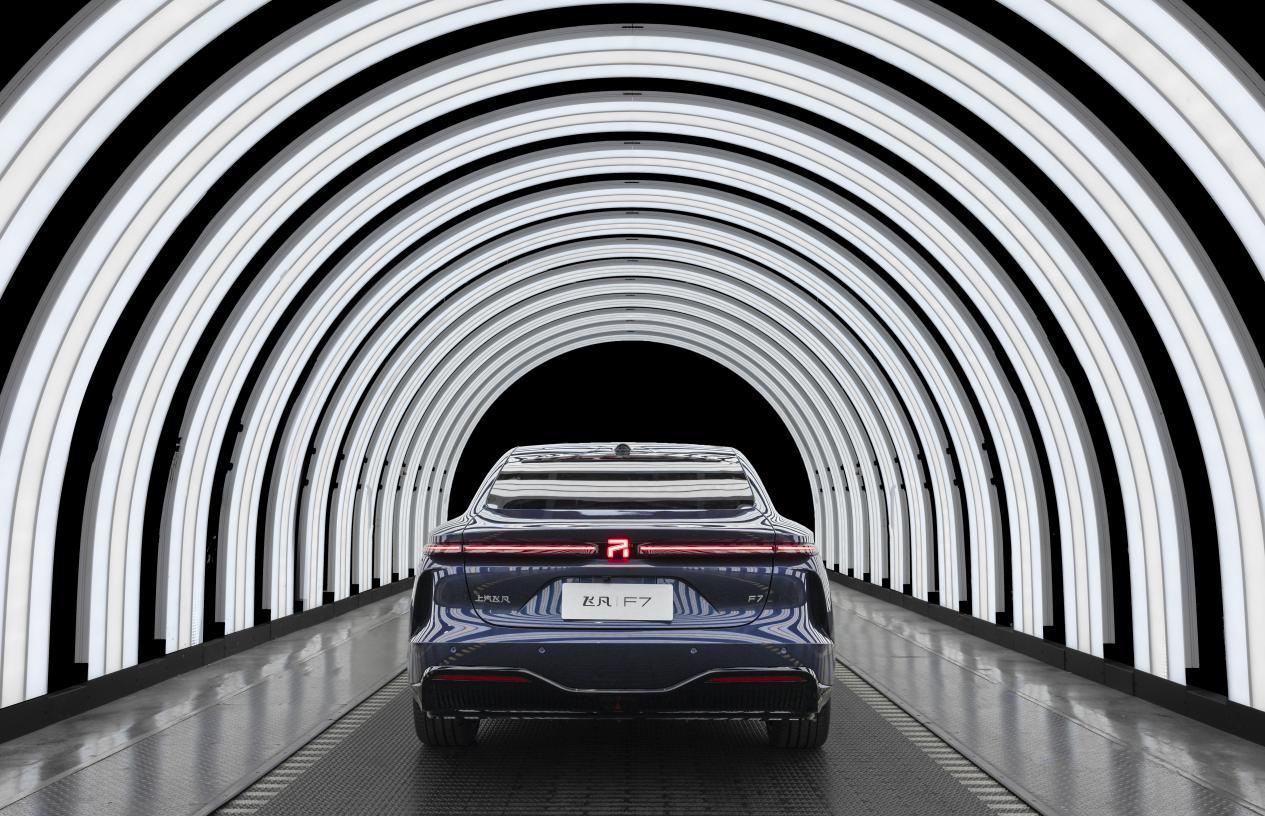 "`
This article is a translation by ChatGPT of a Chinese report from 42HOW. If you have any questions about it, please email bd@42how.com.