Author: Rezz
In recent years, the rise of Chinese car brands has been evident, with sales and market share continually increasing not only in the low-end market but also aiming to reach high-end markets. But how can they achieve success in the high-end market?
Creating a new sub-brand with the latest technology to improve brand image and increase prices while undercutting the competition appears to be the only solution. This has become a new trend in the automotive market, with Avatr, Zeekr, DENZA, Voyah, IM, and RisingAuto appearing more frequently in consumers' sight.
Avatr 11, as the first vehicle of the family, is unique among these brands with the task of attacking the high-end intelligent car market and launching the sub-brand. So, what makes Avatr 11 so appealing to users? What features distinguish it from its competition, and how practical is it during a week-long test drive?
The Design Apex of Self-Owned Brands
Avatr is the English name of 阿维塔 (Ā wéi tǎ). As the first vehicle model of the Avatr family aiming to break into the high-end market, Avatr 11 is designed jointly by Avatr's global design center team in Munich, Germany, and Matthew M.Williams, the creative director of Givenchy. It's interesting to note that Avatr is one of the few self-owned brands where the chief designer has such a prominent role, which is definitely encouraging.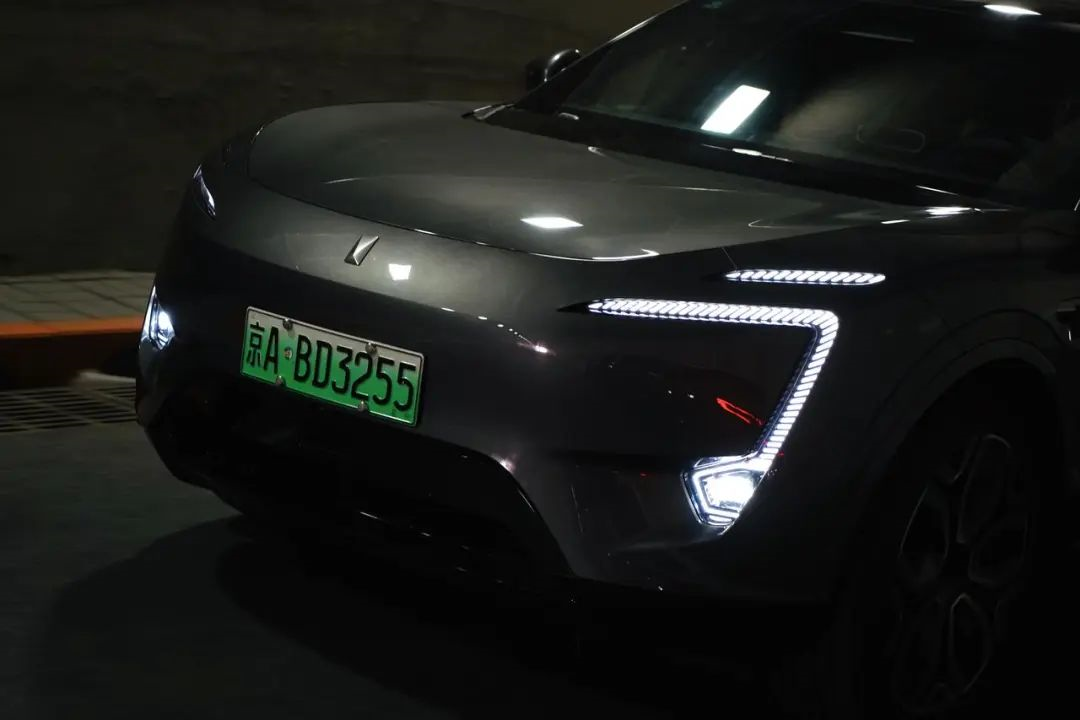 Nader Faghihzadeh, the chief design officer leading the team, is a master of profound design who has previously worked as a BMW designer for over twenty years, participating in designing the BMW 6/7 Series, BMW i8, and BMW INEXT Concept cars. Having designed either luxurious sports cars or flagship sedans, his understanding of aesthetics and performance is unparalleled, which also manifests in the design of the Avatr 11's interior and exterior.
Nader Faghihzadeh believes that the design should incorporate "emotions" for a car that leaves a deep impression on users. He once said: "How to adapt the same emotional design to the needs of each user? Empathy is the key."Talking about "emotion" is not difficult, but integrating it into design is not an easy task. When commenting on the good or bad of something, people often evaluate a certain detail, and the details happen to be the most difficult to control, especially in the cabin where the user's perception is high. In order to hear praise from users, designers must design with the user's car usage in mind.
Therefore, this is a car that looks "extraordinary" at first glance: the most eye-catching feature is the rear windshield, which is relatively small in size. This is very similar to the supercar design of the 80s and 90s such as Ferrari and Lamborghini. However, as a mid-to-large-size SUV, the Aviator 11 has this design, which is still unique and distinctive. At the same time, the streaming media rearview mirror also expands the rear view.
These designs hidden in the details directly reflect what designers think of users. Good design may not be eye-catching, and you may not even notice it without careful observation, but the feeling when using it is quite different. These small details also explain what "emotion" integration means.
What is the emotional vortex cockpit?
After opening the car door, the eyes are the first organ to perceive the cabin information, so the choice of color must not be careless. The design team has chosen two unique colors for the interior color scheme, one is the futuristic gray-blue and the other is the Burgundy red that emphasizes luxury.
As the saying goes, flowers also need green leaves to match in order to show their beauty. In addition to the main color scheme, the interior also incorporates moonlight blue and lemon yellow stitching to embellish. This color-blocking design is now popular among young people. Speaking of popularity, consumers are most interested in the central control screen."`markdown

What attracts people's attention to Evita is definitely the 3 screens, consisting of a 15.6-inch full HD suspended touch screen and two 10.25-inch full LCD screens in front of the driver and co-driver respectively. It's worth mentioning that there is a "sunshade" above each screen to reduce glare. All three screens are driven by a Huawei Kirin 910 chip, which can easily switch between the 3 screens.
The "Vortex Emotion Flow" design in the center console of the enclosed-style is also very novel, and it can interpret different theme modes according to the lighting. Another unique design is that you can hardly find any physical buttons in the center console area. This not only fits the "smart" concept of Evita, but also gives a neat and reliable design.
The car infotainment system is also a highlight of Evita 11, which is jointly developed by CHN Trio and the smart cockpit and smart driving parts are provided by Huawei. It uses the HarmonyOS intelligent cockpit system, which is the focus of consumers' attention.
The degree of intelligent voice interaction depends entirely on Huawei's tuning. HarmonyOS supports gesture and split-screen operation, four-tone zone positioning, and accurate recognition of instructions from different occupants. In addition, Huawei's "power range" in Evita 11 also includes the Huawei ADS intelligent driving operating system and Huawei VOS intelligent vehicle control operating system, which shows that the concept of Evita 11 is to combine software and hardware.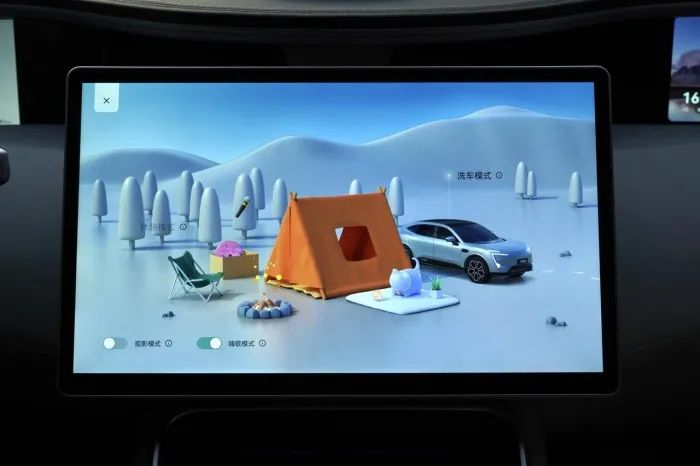 As for the seats, Evita 11 uses a combination of NAPPA and suede design, which not only features high-end materials, but also comes with self-developed RNC active road noise reduction, demonstrating Evita's grasp of luxury.
"`
Other configurations include a 50W wireless charger for mobile phones, 14 speakers, external amplifier, ASE (Active Sound Enhancement) active sound wave technology, which can simulate the sound waves of V6\V8\V10 cars.
The Lavish Entry-level
Avita's driving experience is outstanding and meets the qualified level of 400,000 yuan.
As an electric sports SUV, the Avita 11 not only has a high appearance value and strong performance, but high intelligence is also an indispensable trait. Since its delivery, its powerful intelligent driving function has been highly recognized and frequently used by the first batch of users. Data shows that APA's intelligent parking assist function has been called up 20,050 times in total, and NCA's high-speed intelligent driving navigation assist has traveled a total of 66,577 kilometers.
Ordinary intelligent parking generally has problems such as high requirements for parking spaces and slow parking speed, but Avita's intelligent parking system responds sensitively. The actual speed of reverse-parking into a garage is around 30 seconds, which can be applied to shopping malls with heavy traffic and old residential areas with narrow parking spaces, showing strong practicality.
Changan Automobile provides sophisticated car manufacturing technology, while Huawei provides a full-stack intelligent solution. Therefore, CATL is definitely responsible for providing the most advanced battery technology.
Avita CEO Tan Benhong said, "Avita 11 is equipped with CATL's ternary lithium ion battery pack and CTP 2.0 efficient integration technology, which can be compatible with 90-degree and 116-degree batteries. The energy density of the entire battery pack is 180 and 190 Wh/kg, respectively. Our integration technology is in the first echelon of this industry, and it is very advanced." It should be noted that in a similar price range, NIO ES7's 75-degree battery system energy density is only 142 Wh/kg, and Tesla Model Y's energy density is 168 Wh/kg in the battery pack with a capacity of 78.4 degrees.Ningde era Chairman Zeng Yuqun also said: "We must use the latest and best things on the Avita (我们肯定是用的最新、最好的东西)".
It's worth noting that the starting price of Avita 11 is only 349,900 yuan (¥34.99 million), while the cost price of ternary lithium batteries is currently about ¥1,000/kWh. The battery cost of Avita 11 alone accounts for one-third or even more of the entire vehicle price.
Avita 11 supports a 750V high-voltage charging platform, and the highest charging power can reach 240kW. Although it may currently be challenging to achieve the highest power due to infrastructure constraints, at least Avita 11 is ready in advance. According to the cooperation plan between Avita Technology and BP, more than 100 standardized high-voltage fast charging stations will be built in 19 cities throughout the country by the end of 2023, with a single site power of up to 480kW.
In our actual test, it only takes 8 minutes to charge from 10% to 30%, and it can increase the range by 100 km. However, the large body size and weight of Avita 11 still imposes a considerable burden on power consumption. In actual city driving conditions with both high-speed and congested roads, the consumption in extreme energy-saving driving mode is 19 kW/100 km.
Talking about batteries, the motor of Avita 11 is also empowered by Huawei and is highly efficient. There is currently a view circulating on the market that models cooperating with Huawei have a "Huawei ingredient".
According to this view, Avita 11 can be said to be the model with the highest "Huawei ingredient" and also the most expensive. It is equipped with a full set of Huawei HI (Huawei Inside) solutions and Huawei DriveONE front induction asynchronous (195kW) and rear permanent magnet synchronous (230kW) dual-motor four-wheel drive. Under the three-in-one electric drive, the maximum power of Avita 11 can reach 425kW, with an acceleration time of 0-100 km/h in 3.98 seconds.
To match its performance, the Avita 11 adopts a front aluminum alloy double wishbone and rear five-link suspension design, with 22-inch tires and four-piston Brembo brake calipers, achieving a braking distance of 35 meters for every 100 kilometers. Despite being a mid-to-full-size SUV with a body size of 4880mm/1970mm/1601mm and a wheelbase of 2975mm, the Avita 11's handling and driving experience are still excellent, providing great confidence and exciting driving pleasure. It's safe to say that the Avita 11 is a rare "standard answer to handling" in the new energy era.
Final Words
Obviously, from the cost perspective of high-value standard configuration such as the battery, dual motors, and LIDAR, the Avita 11 is uncompromising and cost-insensitive compared to the more expensive NIO ES7, XPeng G9, and IM LS7. I even suspect that they are not making money by selling cars like this. Moreover, Avita also achieved the distribution of high-speed NCA rights with all models, allowing all users to experience the convenience of intelligent driving assistance. In this sense, Avita can be said to be very sincere.
Returning to the topic of what attracts users to the Avita 11, I personally believe that "sincerity" is the best answer.
In the second quarter of this year, Avita will also release its second product, the E12, fully entering the "dual-car parallel" development track, aiming for annual sales of 100,000 vehicles. Another good news is that with the joining of Li Pengcheng, former vice president of XPeng Motors and director of public relations, and Chen Zhuo, former brand public relations director of Chang'an, as well as the construction of more than 400 offline stores by 2023, Avita's brand image and reputation among users will definitely spread deeper and wider.
At the same time, for such a model empowered by the Chinese industrial giants Chang'an Automobile, Huawei, and CATL, the successful launch of the Avita 11 also means that the leaders of the Chinese auto industry are becoming more confident and resolute.
This article is a translation by ChatGPT of a Chinese report from 42HOW. If you have any questions about it, please email bd@42how.com.