Today, in the 368th Announcement of Road Motor Vehicle Production Enterprises and Products by the Ministry of Industry and Information Technology, the figure of JiKe X appeared in the new product announcement, allowing us to learn more about this vehicle.
From the appearance figure provided by the Ministry of Industry and Information Technology, we can see that JiKe X uses a version with door handles in the declaration figure, while the version without door handles is placed in the optional equipment catalog. The declaration figure uses a low wind resistance wheel hub, which is different from the official appearance figure.
In the rear of the vehicle, the "JiKe" and "X" logos are placed under the taillights, which is consistent with the exposure figure provided by the official department.
From the optional equipment catalog, we can also see that in addition to the wheel hub shown in the appearance figure above, there are three other wheel hub styles for the vehicle. Which wheel hub style do you like the most?
JiKe X has applied for a total of 3 models, and from the parameter data below, we can see that the three models are the "single-motor 4-seater version", "single-motor 5-seater version" and "dual-motor 4-seater and 5-seater version" respectively. In terms of wheel hubs, there are three versions to choose from – 235/55 R18, 235/50 R19, 245/45 R20.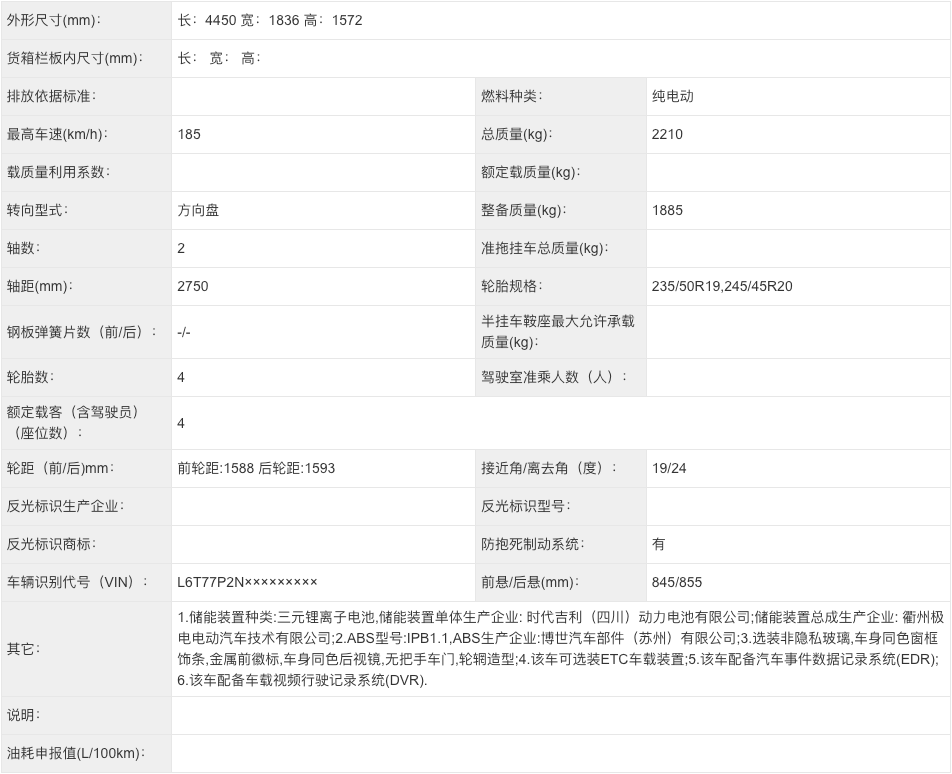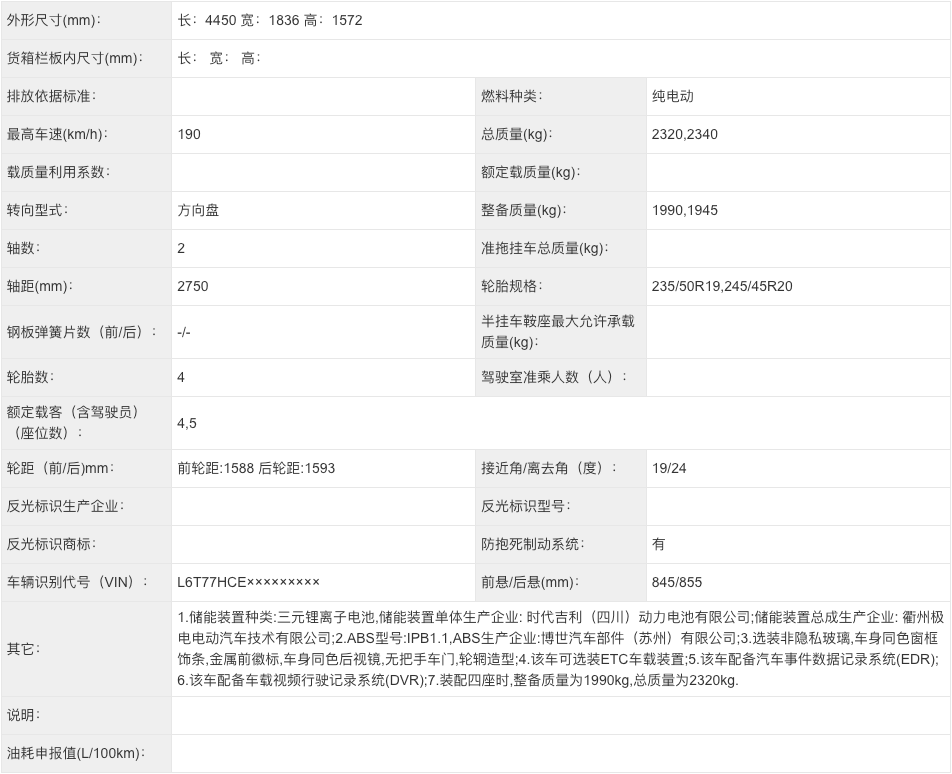 All three models are equipped with ternary lithium batteries from Erajia (Sichuan) Power Battery Co., Ltd. We also learned the motor parameters of JiKe X this time:- The maximum power of single-motor version is 200 kW;
The maximum power of dual-motor version is 115 kW for the front motor and 200 kW for the rear motor.
The motor specifications are exactly the same as the Smart EV #1, and the suppliers are both from Weltmeister EV Technology (Ningbo) Co., Ltd.


Combining with our previous article JiKe 003 officially named JiKe X! No disguised appearance unveiled!, we now have a better understanding of the JiKe X, and we look forward to meeting it soon!
This article is a translation by ChatGPT of a Chinese report from 42HOW. If you have any questions about it, please email bd@42how.com.