On February 9, 2023, Volvo Cars announced its full-year performance report for 2022 at Gothenburg, with a revenue growth of 17\% to SEK 330.1 billion, setting a historic high. The operating profit reached SEK 22.3 billion, with a profit margin of 6.8\%.
Mr. Jim Rowan, President and CEO of Volvo Cars, stated, "In 2022, we overcame many challenges and made significant progress. We will continue to move forward towards our goal of transforming into a pure electric luxury car company by 2030, and become a global climate-neutral benchmark enterprise by 2040."
The report showed that pure electric models are an important highlight of Volvo Cars' performance. Compared to the previous year, the sales of Volvo electric vehicles have more than doubled, accounting for 11\% of all new car sales, far exceeding the 4\% in 2021. Especially in the fourth quarter, the sales proportion of pure electric models reached a historic record of 18\%, far higher than the 6\% in the same period last year, and helped Volvo Cars achieve a significant growth in the market share of the pure electric field compared to the same period last year.
Volvo Cars' Recharge series models (including pure electric and plug-in hybrid models) also achieved good sales performance, with a sales proportion of 33\% for the whole year and 41\% for the fourth quarter. Especially in Brazil, Uruguay, Thailand, and Indonesia, the sales proportion of Recharge models in these markets in the fourth quarter reached 100\%, followed by Norway (98\%), Ireland (91\%), and Sweden (89\%).
Regarding sustainability, Volvo Cars is still firmly implementing its strategic plan for electrification. Compared to 2018, the carbon dioxide emissions from each new Volvo car in 2022 have reduced by 15\%, bringing Volvo closer to its goal of reducing the carbon emissions by an average of 40\% throughout the entire life cycle of each car by 2025.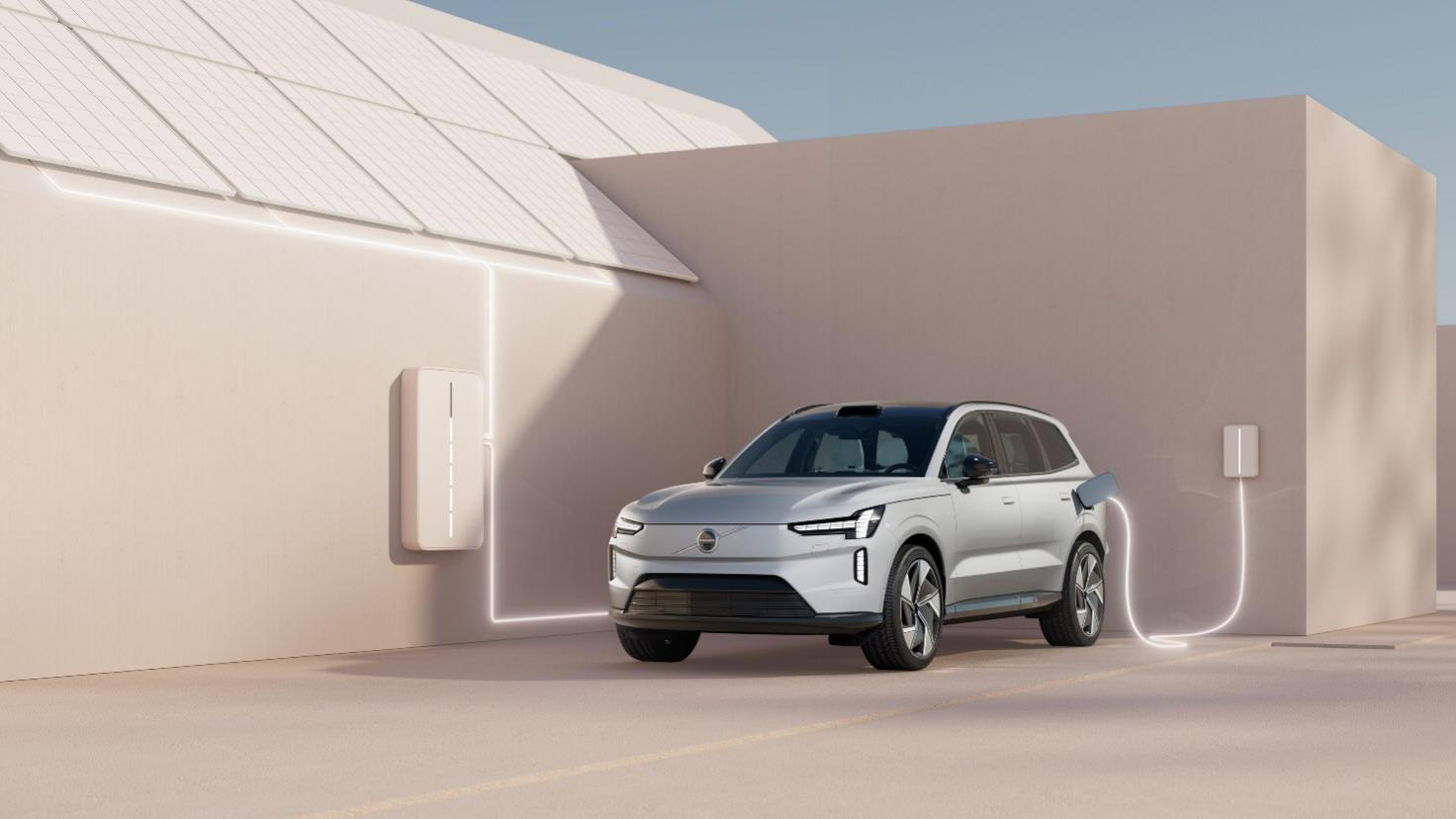 In addition, Volvo Cars' online sales in 2022 increased by 17% compared to 2021 for the entire year. This is mainly due to the continuous growth in customer demand, as well as the company launching more diverse product and service offerings in more regions.
In 2023, Volvo Cars will launch a new compact all-electric SUV to attract new target audiences, while the Volvo EX90 will enter production as well. At the same time, NOVO Energy, a joint venture with Northvolt, will begin construction of a new battery factory in Gothenburg, which will also be one of the largest battery factories in Europe, helping Volvo take a key step forward in sustainable battery technology development.
Volvo Cars stated that in 2022, faced with unprecedented global challenges, the company was still able to achieve strategic acceleration, and 2023 will be a critical year for the company to further accelerate its transformation. Although 2023 will still face global unrest, uncertainty, and price increases, through efforts to promote cost reduction and efficiency improvement on a global scale, and assuming no unexpected supply chain disruptions, Volvo Cars' retail sales in 2023 are expected to achieve steady double-digit growth. Volvo plans to continue to increase the sales of pure electric vehicles in 2023, with its annual share exceeding 11% in 2022.
Lu Wenjin said, "Volvo Cars plans to achieve 50% of pure electric vehicle sales in global new car sales by the mid-term of this decade, reduce the carbon footprint of each new car by 40%, and achieve a profit margin of 8-10%. We will unwaveringly push the plan to achieve this goal."
This article is a translation by ChatGPT of a Chinese report from 42HOW. If you have any questions about it, please email bd@42how.com.