Recently, the ranking list of January pure electric vehicle registrations in Thailand was released, with the Nezha V right-hand drive version ranking second, with 555 units and a market share of nearly 20\%, bringing a good start to Nezha Auto's overseas expansion in 2023.
In recent years, the electric vehicle market in Thailand has entered a period of rapid growth. In 2021, only 1,000 pure electric vehicles were registered in Thailand, while in 2022, this number increased to nearly 10,000. In January 2023, the number exceeded 3,000 in just one month. The Nezha V right-hand drive version, which ranked high on this list, was officially launched in Thailand in August 2022, and it became the first China's new energy vehicle to enter the Thai market. More than 2,000 units of Nezha V have been delivered in Thailand.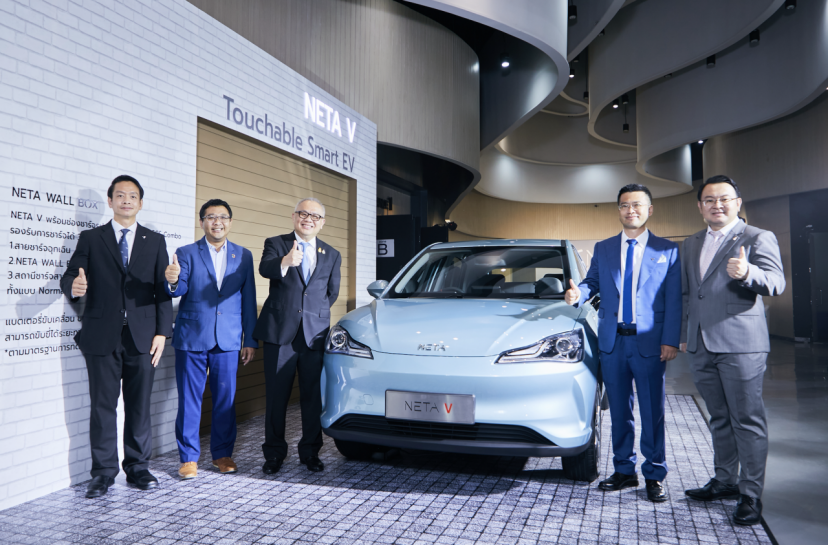 In overseas markets, Nezha Auto has been "deeply cultivating ASEAN and exploring EU", and has set up a subsidiary in Thailand and a European division, launching 3 overseas products including the Nezha V right-hand drive version, the Nezha V international version, and the Nezha U international version, with the overseas market covering ASEAN, South Asia, and the Middle East.
This article is a translation by ChatGPT of a Chinese report from 42HOW. If you have any questions about it, please email bd@42how.com.