Recently, Gao Gong Intelligent Automotive released the list of China's top three third-party suppliers of front-mounted DMS (Driver Monitoring System) for passenger cars with market shares from January to November 2022 (excluding imports and exports). The top three are Horizon, Sensetime and Horizon Robotics respectively, with a 27.26% market share for Horizon, which is twice the amount of the second place and almost equal to the sum of the second to fourth places.
DMS is a system that monitors the driver's status through visual recognition and physiological indicators, and vehicle information processing, including identity authentication, fatigue, distraction, and dangerous driving behaviors (such as drunk driving, calling, and drinking water).
According to Cinda Securities data, the penetration rate of DMS in China was about 5.3% in 2021 and is expected to reach an overall installation rate of 35% by 2026, with a market space of 4.4 billion yuan. In addition, as self-driving is expected to remain in a state of human-machine co-driving for a long time, visual DMS systems are also becoming standard features for advanced automated driving such as L2+/L3.
Behind the rapid popularity of DMS, there is not only more mature product technology but also policy regulations that drive it. Major automobile markets, including the European Union, China, and the United States, all include DMS as a standard feature. Among them, the European Union stipulates that from 2023, Euro NCAP will include tests for directly monitoring drivers in its five-star safety assessment.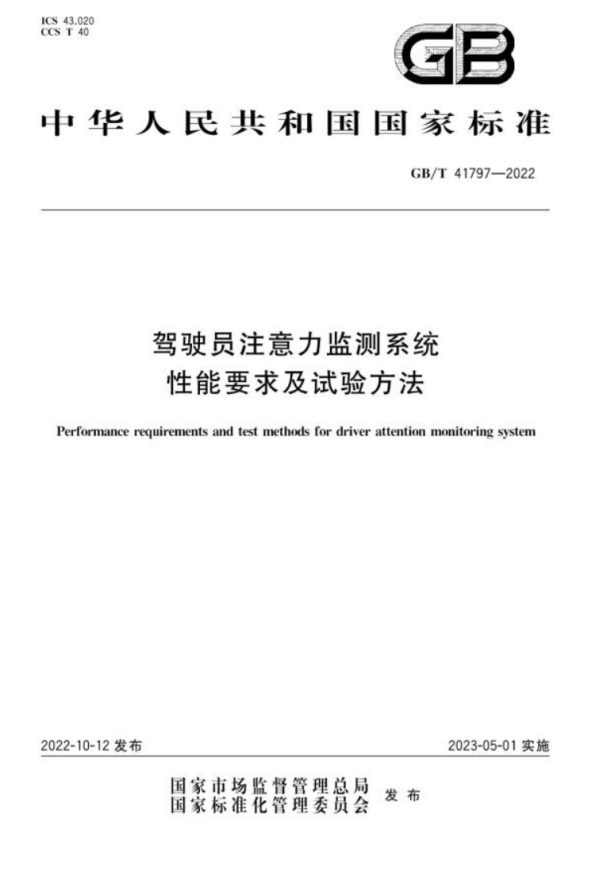 Currently, there are two main types of DMS front-mounted solutions: integrated software and hardware (combination of multiple suppliers, independent plug-in ECU) and pure algorithm. Earlier, a report by Gao Gong Automotive pointed out that the trend in the future of DMS systems is to integrate them with the cabin or domain controllers and embed DMS algorithms in computing chips to integrate systems and control costs. As intelligent vehicles are being upgraded, plug-in ECUs based on old models will be gradually phased out, providing opportunities for SoC chip manufacturers. Qualcomm, Nvidia, Mobileye, and the aforementioned Horizon Robotics are all advancing in this area.
In the domestic market, Horizon, as one of the early manufacturers to achieve mass production of DMS embedded solutions, has proposed a fast pre-installation scheme for relevant programs. In addition to the simple DMS pre-installation, Horizon also provides more content for drivers and passengers in the same set of solutions. For example, the Chery Tiggo 8 Pro, which was launched in May 2022, relies on the Horizon Journey 3 chip, uses multi-modal perception fusion technology of vision and speech, and provides multi-modal voice, visual, and gesture interaction in the car.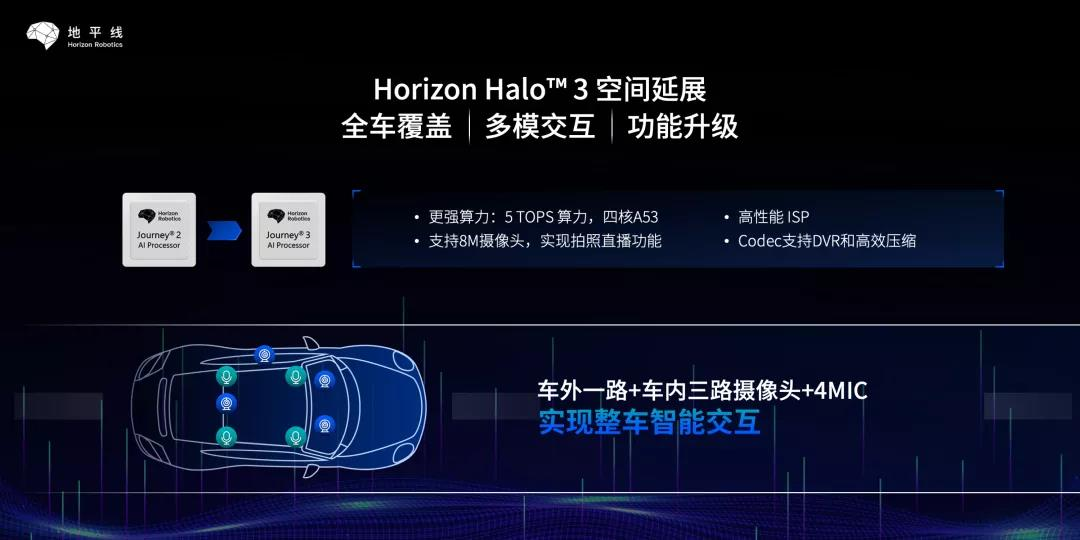 In the field of intelligent driving, including DMS, Horizon has cooperated with more than 20 domestic car companies, such as BYD, SAIC, Ideal, Changan, GAC, and Chery. As of the end of 2022, its Journey series chips have achieved fixed-point or mass-produced models of 70+, and the shipment volume has exceeded 2 million pieces.
It is understood that Horizon currently has more than 100 upstream and downstream industry partners, including Tier1, ODM, IDH, chips, graphics companies, sensors, MaaS/TaaS, etc. In December last year, there were many companies that launched NOA and integrated parking and driving solutions based on Horizon chips, such as Lightship Navigation, Yingchi Technology, Hedu Technology, and Hongjing Smart Driving.
Currently, with the continued advancement of automobile intelligence, the penetration rate of DMS continues to increase and will gradually become a standard configuration for user car purchases. According to data from "Gao Gong Auto", in 2022, the Chinese market (excluding imports and exports) will deliver more than 1.1 million passenger cars equipped with DMS as standard equipment, and it is expected to maintain a high growth rate in the next three years. It is expected that the number of pre-installed vehicles will exceed 7.5 million units by 2025.
Standing at a new node in the evolution of the automobile's hundred-year history, users' car usage is becoming increasingly intelligent and safe, while the automobile industry chain is rapidly changing, from being linear to being networked. Every level of supplier has the possibility of becoming an innovation node, radiating industry value and social value outward. These opportunities will provide more valuable development possibilities for excellent scientific and technological enterprises.
This article is a translation by ChatGPT of a Chinese report from 42HOW. If you have any questions about it, please email bd@42how.com.