On February 7th, 2023, EcarX Technology and its investment company, ThinkForce Technology, jointly announced in Shanghai that they will deepen their strategic cooperation with China First Automobile Group Co., Ltd. to jointly develop an intelligent cockpit platform based on the "Dragon Eagle One" chip.
China First Automobile Group will work with EcarX Technology to create a next-generation intelligent cockpit based on EcarX Technology's high-performance intelligent cockpit computing platform, which is embedded with ThinkForce Technology's 7nm vehicle-grade chip, "Dragon Eagle One". The platform will be installed in China First Automobile Group's branded car models. This computing platform is the first self-developed hardware computing module based on the "Dragon Eagle One" chip by EcarX Technology, and integrates a global automotive operating system and software stack. It can support Google's global market based on Android Automotive and GAS, providing a Google ecosystem experience. It is planned to be put into mass production by the end of 2023. This will bring the industry-leading high-performance intelligent cockpit solution for the entire vehicle enterprise.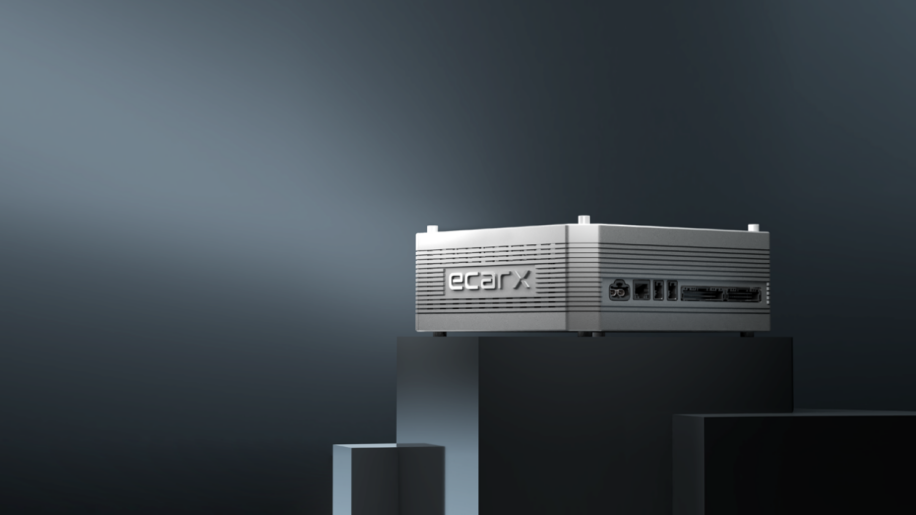 "Dragon Eagle One" SoC chip is an AI chip designed for vehicle-grade cockpit system using 7nm technology, with 8.8 billion transistors, meeting the requirements of high performance, high reliability, and high security for vehicle-grade hardware.
"Dragon Eagle One" adopts a multi-core heterogeneous architecture design. It has 8-core CPUs, 14-core GPUs, and an independent NPU with 8 TOPS AI computing power, which can support rich intelligent driving function development and provide a high computing power foundation for the intelligent cockpit computing platform. At the same time, its powerful audio and video processing capabilities can support up to 7 high-definition screen outputs and 12 video signal inputs, and is the first in the industry to be equipped with dual HiFi 5 DSP processors.
"Dragon Eagle One" also has built-in independent functional safety islands and information security islands. Different processor clusters serve different functional domains, meeting the functional safety requirements of ASIL-B level systems, greatly improving the real-time performance, security, and data privacy of the system.
The Chairman and CEO of Yika Technology and the Chairman of Xinqing Technology, Shen Ziyu, said: "By integrating Yika Technology's software and hardware into a complete computing platform, the product performance has been maximized, creating a personalized and differentiated intelligent cockpit solution. Chips and software are the cornerstone of the intelligent transformation of automobiles. This cooperation with China FAW is a recognition of the strength of Yika Technology's platform and Xinqing Technology's "Dragon Eagle" SoC technology, which will help us continue to empower more automobile brands and expand our technology influence in the future."
The deepening strategic cooperation among Yika Technology, China FAW, and Xinqing Technology is another important milestone following Yika Technology's listing on Nasdaq on December 21, 2022. This computing platform marks a significant leap forward for Yika Technology in its mission of providing world-class vertically integrated full-stack computing systems and reshaping the future of intelligent travel.
This article is a translation by ChatGPT of a Chinese report from 42HOW. If you have any questions about it, please email bd@42how.com.