Introduction
In 2022, Intel pushed Mobileye to go public at an almost unprofitable price, which became a big focus in the market. Apart from the unfavorable autonomous driving environment in the United States, it is also related to the consecutive loss of several major clients by Mobileye. Among them, the impact of clients with large volumes like Volkswagen seems to be the most profound.
In May 2022, CARIAD, the company that leads Volkswagen's software development, announced that Volkswagen would choose Qualcomm's Snapdragon Ride platform product combination SoC as the underlying platform for CARIAD's standardized and scalable computing platform, to enable better driving assistance and even L4 level autonomous driving functionality for Volkswagen's future models. According to relevant information, Volkswagen's first new-generation Porsche Macan based on PPE platform with Qualcomm Flex chip will be launched in 2024. Additionally, Volkswagen's MEB PLUS platform will also deploy Qualcomm chips.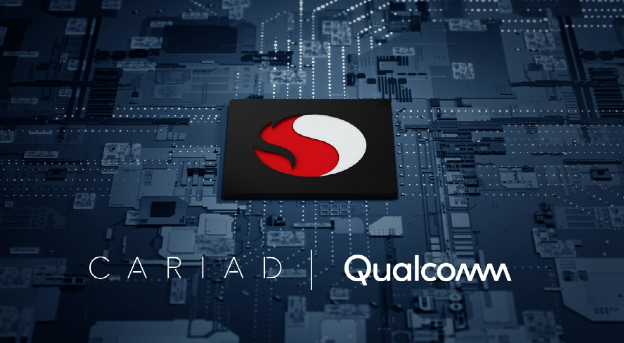 MEB PLUS becomes the first landing point for Qualcomm in Volkswagen
From only five MEB platform electric vehicles that Volkswagen launched in China, it can be found that Volkswagen's autonomous driving technology is not only lagging behind various new force automakers in China, but also has obvious gaps compared with Huawei and Baidu's products. Not to mention compared to Tesla. For Volkswagen, it needs to quickly make up for this shortcoming in order to ensure that its intelligent electric vehicle models have sufficient competitiveness. Therefore, Volkswagen has invested heavily in establishing CARIAD company, which is specifically responsible for the development of software and hardware related to autonomous driving, smart cockpit, and vehicle electrical architecture under Volkswagen.
According to Volkswagen's previous product planning, it originally hoped to launch the SSP architecture as the next-generation group-level architecture for the MEB platform, as the whole vehicle platform for deploying Qualcomm chips. However, due to the slow progress of CARIAD's software development and the change of Volkswagen Group CEO, the development plan for Volkswagen's SSP architecture has been forced to delay, and its focus has shifted to updating and upgrading MEB platform. With the support of the brand-new generation of batteries, the electric vehicle endurance on the MEB PLUS platform will reach 700 kilometers, and the charging time will also be greatly reduced. It is worth mentioning that MEB PLUS's intelligent driving function will also achieve significant improvements, and Qualcomm Snapdragon Ride platform will become the biggest hardware lever.As for the current MEB platform, it is a system integration solution provided by Volkswagen Group based on the chips from Mobileye, supporting the IQ-Drive Advanced Driver Assistance System (ADAS) functionality. In the future, Volkswagen will still iterate on the driving assistance functions of the MEB platform, and the specific plan will be relying on Mobileye's REM crowd-sourcing solution.
Why did Volkswagen choose Qualcomm?
Because Mobileye's solution is very closed, it is difficult for the entire vehicle enterprise to carry out secondary development conveniently based on the Mobileye platform. In order to make up for its own shortcomings in software development, CARIAD also introduced Bosch as its software cooperation partner. In this case, Mobileye's closed gap cannot support Volkswagen's ambitious development.
For Volkswagen or CARIAD, mastering the development leadership of autonomous driving/driving assistance technology and driving iterative upgrading of product performance with its own data is one of Volkswagen's core appeals. In this case, abandoning Mobileye and cooperating with Qualcomm instead will enable CARIAD's accumulated software development capabilities and Volkswagen's huge volume of data needed for various autonomous driving to be continuously used to improve the performance of its autonomous driving software. This is one of the main reasons why Volkswagen abandoned Mobileye.
In addition, in terms of business model, Qualcomm is more "generous" than NVIDIA. The previous cooperation model between NVIDIA and Mercedes-Benz was a revenue-sharing model. That is to say, NVIDIA participated in the post-sales sharing model of the vehicle. This means that NVIDIA is no longer just satisfied with being a chip design company, but hopes to get a piece of the action from vehicle sales. The benefits obtained by Mercedes-Benz are only to ensure that NVIDIA's latest chip platform can be deployed on its own models as early as possible. However, Qualcomm is relatively conservative, and Volkswagen only needs to purchase chips and pay for it, which also means that Volkswagen's space for secondary development on Qualcomm's chips and platforms will be relatively larger.
## Single Chip Multiple Domains Becomes the Development Trend of the Market
In addition to the advantages mentioned above, choosing Qualcomm's next-generation central processing chip platform (Ride Flex) has a very obvious advantage: the platform can support the computing capability chips for multiple domains (including auxiliary driving, intelligent cabin, etc.) with a single chip. In the past, intelligent cabins and automatic driving often required control by two separate systems. The strategy of using a single chip for multiple domains has the biggest advantage of reducing the number of chips carried while utilizing the computing power of chips more fully, avoiding waste of computing power, especially with the emergence of high-performance chips that have gradually entered the field of intelligent electric vehicles.
Qualcomm's released digital Chassis+Snapdragon Ride Flex SoC product combination can simultaneously process intelligent cabins, auxiliary driving/automatic driving, and vehicle networking functions based on supercomputing SoC and service-oriented architecture SOA, which is a product that can meet the needs of the public.
Currently, support for the multi-domain computing control architecture inside and outside the cabin has become the mainstream of the market. Next, the central computing + regional control architecture will also gradually be implemented. Volkswagen introduces Qualcomm into this field, hoping not to be in a backward position in the new round of competition in the vehicle electrical architecture. As Volkswagen teams up with Qualcomm, the global automotive industry's cross-domain central computing battle is about to begin.
The Battle between Qualcomm and Nvidia is Heating Up, Where is the Position of Domestic Chip Companies?
In the field of autonomous driving chips, Mobileye's position was previously unbeatable. However, in the past two years, Mobileye has gradually fallen behind for various reasons, resulting in a two-way competition between Qualcomm and Nvidia.
For the entire vehicle industry, once a central computing platform is selected, short-term adjustments will not be made, and it will cover all models under the brand to maximize the dilution of R&D investment in the early stage. Apart from Volkswagen, other automakers such as BMW have also chosen Qualcomm, while Mercedes-Benz, Volvo, and Land Rover have voted for Nvidia. Nvidia's DRIVE AGX Orin platform, based on 7nm Orin SoC chips, can reach a maximum computing power of 2000TOPS, and it is also capable of supporting high-level autonomous driving.## 2022 Fiscal Year, Qualcomm's Automotive Business Revenue Increased to $1.4 Billion, a Year-on-Year Increase of 41%.
Although this income is insignificant compared to Qualcomm's overall volume, considering the infinite potential of the intelligent electric vehicle industry, the automotive sector is also expected to become one of Qualcomm's business pillars. According to data revealed by Qualcomm, its future automotive business order volume has reached 30 billion U.S. dollars over the next few years. The same situation also happened at NVIDIA. NVIDIA, which sells graphics cards, also has high expectations for self-driving chips. As for Horizon, Black Sesame Intelligence, and other emerging companies in China, it may be difficult to catch up with NVIDIA and Qualcomm in the short term, but it is still possible to occupy a place in the domestic market by continuously updating and iterating technology and relying on China's huge intelligent electric vehicle market. Volkswagen's 2.4 billion euro investment in Horizon in China is a good example of this. Behind this investment is the willingness of domestic chip companies to help whole vehicle enterprises like Volkswagen to develop chips and provide better services than NVIDIA and Qualcomm.
To some extent, the future competition in intelligent electric vehicles is also a competition of computing power. The importance of high-computing-power chips is self-evident. Multi-national automakers like Volkswagen naturally do not want their fate to be blocked by chip companies, just as they do not want to be blocked by power battery companies. From platform development that is convenient for their own secondary development, to the ability to have self-developed chips like Tesla in the later stage, these traditional automakers are also gradually catching up step by step.
This article is a translation by ChatGPT of a Chinese report from 42HOW. If you have any questions about it, please email bd@42how.com.