Author | Qiu Kaijun
Editor | Qiu Kaijun
After the Spring Festival, Li Xiang, founder, chairman and CEO of the Ideal Automobile, sent a letter to employees, proudly announcing four first places in December 2022:
The first in SUV sales between 300,000 and 500,000 RMB;
The first in new energy vehicle sales between 300,000 and 500,000 RMB;
The first in sales of large SUVs;
The first in sales of mid-size SUVs.
The Ideal L9 and L8 won the championship in their respective sub-markets. From the perspective of product pricing and positioning, Ideal Automobile has undoubtedly become the preferred luxury electric vehicle brand for families.
The family luxury car market represented by mid-size and large SUVs has always been the core market of traditional luxury brands represented by BBA. Now it is occupied by the Ideal Automobile with a high market share. Why?
Li Xiang explained it clearly:
"We accurately focus on the best user group, the family, and build a complete chain of business capabilities that exceed user needs and create the most outstanding products and services. This is the fundamental reason why every product, including Ideal L9, L8, and L7, can continue to succeed after the Ideal ONE became the sales champion in the same class."
Note that the L7 will not be officially launched until in a few days, but Li Xiang has already called it a successful product.
Indeed, just as the end of the Stone Age was not because there was not enough stone but because iron was better; in terms of luxury family models, traditional fuel cars give way to intelligent electric cars represented by Ideal L8 and L9 because the latter better meet, and even exceed, the needs of family users.
Looking at the "double crown" experience of Ideal Automobile, new energy vehicles surpassing fuel cars cannot rely on fuel cars making mistakes, but must "do the right thing" themselves, develop strong product strength to exceed user expectations and provide better experiences.
Of course, for this, companies also need precise market insights, strong product definition capabilities, and product development and supply capabilities- this is a system engineering constructed by cognition.
Double Over Ten Thousand, Double Crown
December 2022 can be said to be the highlight of Ideal Automobile.
In this month, Ideal L9 has an insurance amount of 10,600 cars, and Ideal L8 has 10,200 cars, both exceeding ten thousand.
Moreover, both models also won the championship in their respective sub-markets of large SUVs and mid-size SUVs.
If speaking for the whole year, in terms of on-risk quantity ranking of mid-size and large SUV models and brands, Ideal Automobile is the champion for all of them in 2022.Among them, Ideal L9 went through three months of mass production and will soon stabilize sales above 9,000.
L8 performed even better. Based on the mass production experience of L9, it quickly climbed the slope and took over the sales champion of Chinese mid-to-large SUVs from Ideal ONE.
In 2022, Ideal Automobile completed its model iteration. Starting from Ideal L9, it applied the fully self-developed extended-range electric 2.0 platform. Compared with Ideal ONE, the L9's extended-range system was changed to a 1.5T four-cylinder engine, which avoids the problems criticized for the 1.2T three-cylinder engine. The maximum power increased from 245 kW to 330 kW, and the endurance increased from 1080 kilometers to 1315 kilometers. The suspension system was upgraded from Ideal ONE's McPherson + multi-link to double-wishbone + five-link.
In terms of intelligence, 2022 was also a "sharp sword" year for Ideal Automobile. Starting from Ideal L9, Ideal Automobile has built two configurations, Max and Pro, including intelligent driving and intelligent cockpit.
Taking Ideal L9 Max as an example, it is equipped with Nvidia Orin-X chip, and the computing power of the vehicle system is significantly increased. The vehicle is also equipped with 128-line lidar and more powerful sensors. The assisted driving level has been upgraded from Ideal ONE's ordinary L2 to Ideal's self-developed AD Max, which will support all-scenario intelligent driving assistance.
Regarding the intelligent cockpit, the L9 is equipped with an entertainment screen, gesture interaction, etc., which bring a better riding experience for families.
And Ideal L8 also differentiates different intelligent configurations with Max and Pro.
At this point, Ideal Automobile's product logic is more clearly displayed in front of the world.
Ideal Automobile's products are like Apple phones-design the family, few models, and a large number of standard features are used to differentiate the market through price + number of seats. Li Xiang himself is not shy about the similarity of Ideal models. He even said that L9, L8, L7, and future models of the L series can be understood as different models of the same car, just like the different models of the first-generation iPhone.
This seemingly "nested doll"-like product portfolio has achieved unprecedented success in the market. Why is that?
Exceeding User Expectations
"If you ask users what they want, they'll say a faster horse, not a car."
Henry Ford, who brought cars to ordinary families, once said:
"Truly successful products, especially innovative ones, have always been the same- not only meeting users' explicit needs, but also satisfying their implicit needs."
In a letter to all employees, Li Xiang said:
" We dare to surpass user needs and will never stop at satisfying them. In 2015, no consumer research would tell you that users needed extended-range electric vehicles, 6-seater SUVs, App-based self-maintenance services… We must have the courage to surpass user needs, and be determined to develop the products and services we believe in, until we present them to users."
Many carmakers advocate "co-creation" with users, but in fact, users can only tell you what kind of experience they expect, and even limited by their lack of technical knowledge, they cannot provide new experiences.
Only when Jobs put the Apple phone in front of users did people know there could be an experience without a keyboard.
This is how the ideal car captures and realizes its demands.
This is first credited to Li Xiang himself as the core user of his own product – the male head of a large family. Therefore, this group has a deep understanding of the demand for driving and riding space, environmental-friendly travel, convenient energy supplement, and convenient services.
However, users are always limited by existing technologies and services to form expectations: a large space means a 7-seater SUV is needed; environmental friendliness means pure electric; energy supplement means fuel-powered cars or plug-in hybrids; and convenient service means reservation without queuing…
To exceed these expectations, we need to go beyond existing technologies and services. Ideal Cars dare to go it alone and create new products to provide experiences beyond user expectations through technological innovation.
The first model of the Ideal car, Ideal ONE, vividly illustrates this point.
Although large families have a high demand for space, a 6-seater SUV with a 2+2+2 layout can have better space utilization – users never thought that a 6-seater SUV could be so comfortable, even in the third row. Under the advocacy of Ideal Cars, 6 seats have become a standard feature for most 3-row seat SUVs.
In terms of power system, the pure electric range of traditional plug-in hybrid models is too short, forcing users to use plug-in hybrids as fuel-powered cars; charging is very inconvenient for pure electric vehicles when travelling long distances during vacations. Ideal Cars introduced the concept of "city-use electricity, long-distance power generation" and developed a range-extender system to provide extended-range electric vehicles with a pure electric range exceeding 150 kilometers.After installing charging piles, for the majority of users, their daily city rides are no different from those using traditional vehicles. For long-distance trips, the extended-range system enables users to refuel without needing to wait in line at charging stations, allowing them to have a pure electric driving experience without the worry of charging issues – far surpassing users' expectations.
As for the self-maintenance app, it is not commonly offered in traditional car services, nor was it expected by users, but this feature is widely used in the O2O business of mobile internet, and IDEAL Automotive has incorporated it into their product, bringing users a pleasant surprise.
IDEAL Automotive launched the large SUV IDEAL L9, and after replacing the original IDEAL ONE with the IDEAL L8, they have further strengthened their product advantages by providing users with experiences that go beyond traditional fuel vehicles, which has resulted in their continuous sales success.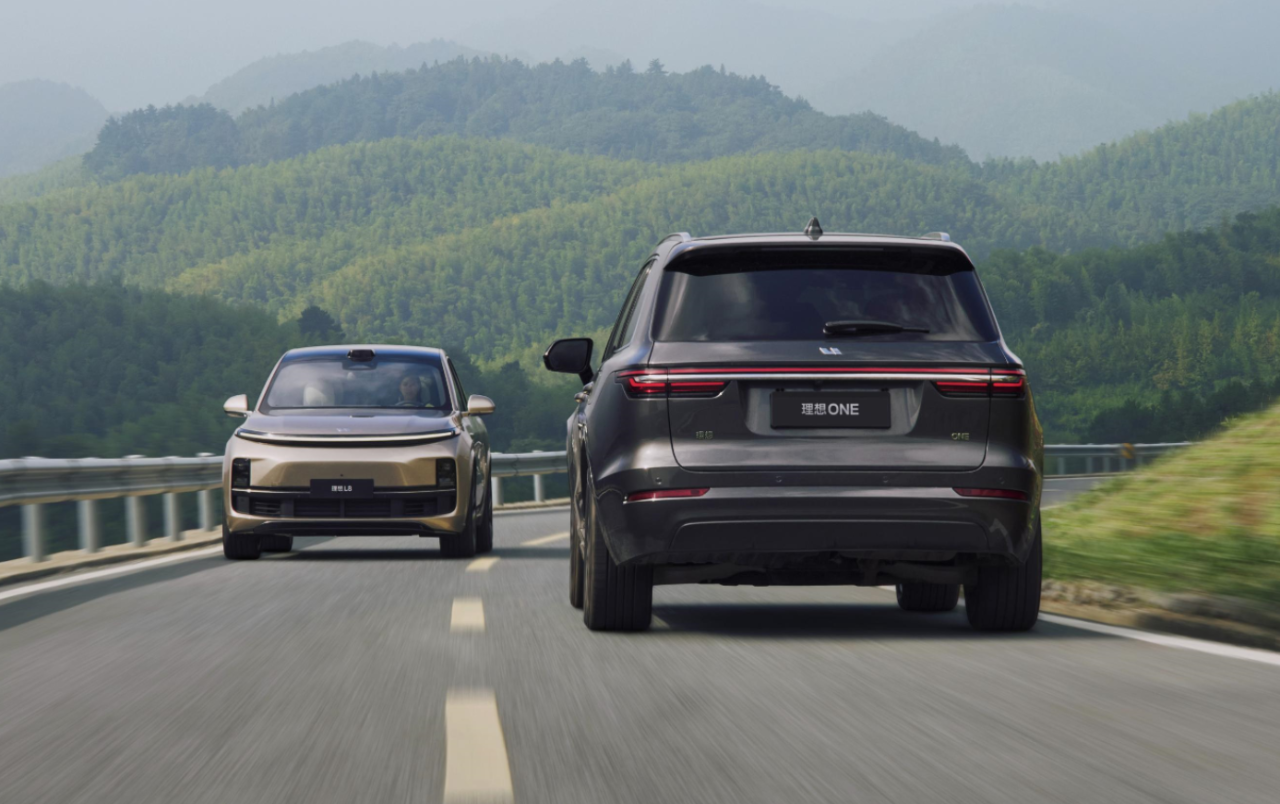 In fact, the competitors of L9 and L8 are also strong. Take L9 as an example, in 2022, Mercedes-Benz GLS and BMW X7, as respective flagships, have all upgraded in terms of intelligence, power, and configuration, and are the most competitive products. However, compared with the revolutionary experiences brought by new energy vehicles, they still pale in comparison.
The former chairman of Nokia said in retrospect of the innovative revolution of smart phones, "We didn't do anything wrong, but somehow, we lost!"
Similarly, the revolution of new energy vehicles over traditional fuel vehicles is not because the latter did anything wrong, but because the former has done better.
Product Supply Capability
Over the past three years, demand for new energy vehicles has surged, but black swan events such as the COVID-19 pandemic, the conflict between Russia and Ukraine, and the shortage of chips have continued to occur. In particular, many car companies had to shut down due to the pandemic in various months of 2022. Only a few new energy vehicle companies have been able to catch the tailwinds of these three years.
IDEAL Automotive, on the other hand, has maintained strong growth. They started deliveries in 2020, sold 32,600 vehicles that year, grew 1.77 times in 2021, reaching 90,500 vehicles, and further grew almost 48% in 2022, reaching 133,200 vehicles.
The reason for their growth lies in IDEAL Automotive's control over production, research and development, and supply.The Ideal Automotive is a new force in self-built factories for car manufacturing. In 2015, the Ideal Automotive started to build the Changzhou intelligent manufacturing factory shortly after it was established. In preparation for pure electric platform models, the Ideal Automotive is also constructing a Beijing intelligent manufacturing base, which is expected to be fully operational by the end of 2023.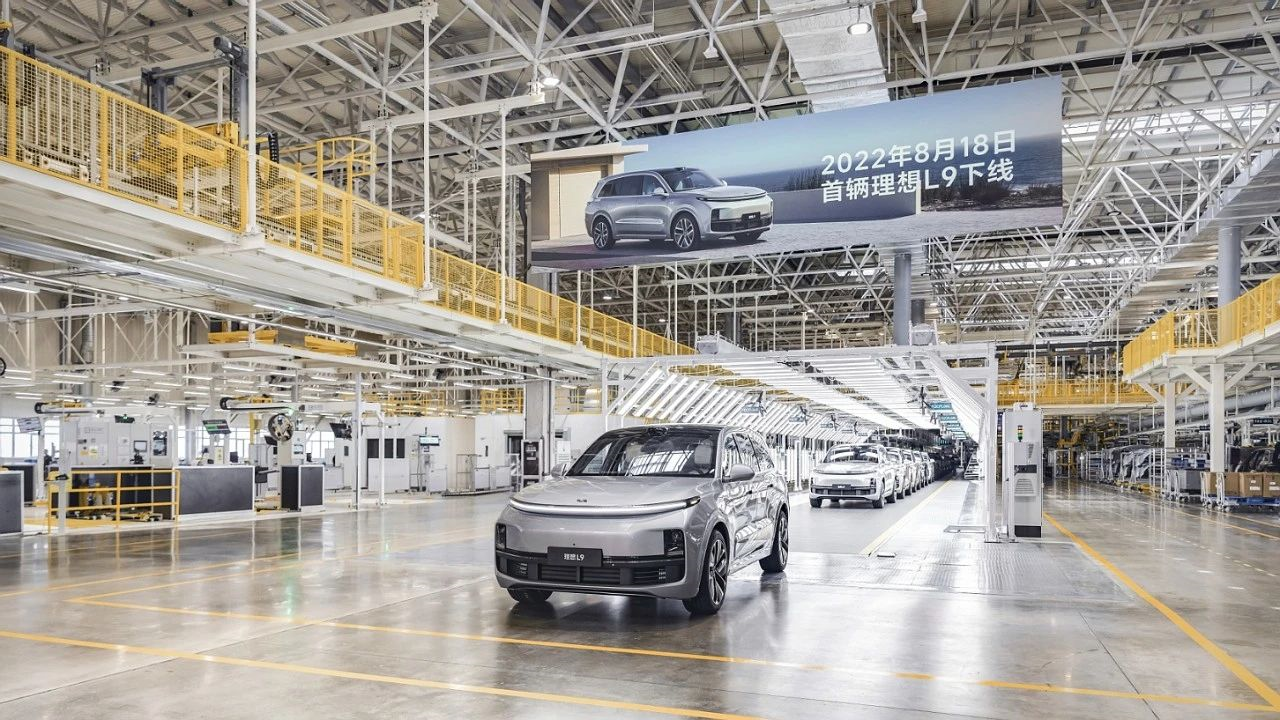 The Ideal Automotive also independently developed Li-MOS manufacturing operation system which covers the full-closed loop process from production start to end, achieves precise assembly and automatic error checking, and greatly improves production efficiency and quality. The Ideal Automotive also developed its own quality warning platform to ensure real-time monitoring and feedback on the status of product process quality, and to ensure stable supply of high-quality parts.
In terms of research and development, the Ideal Automotive insists on independently developing core technology and has established the five major autonomous research and development platforms: the REV range-extending electric platform, the BEV high-voltage pure electric platform, the AD intelligent driving platform, the SS intelligent space platform, and the EEA electrical architecture platform.
Among them, the core components of the vehicle, including the range extender, the five-in-one motor, the magic carpet air suspension, and the XCU full-vehicle domain controller, are all independently developed.
In the past one or two years, car companies have suffered from a shortage of chips and electricity. The Ideal Automotive has also seen this and has achieved a deep layout of the core links in the supply chain through self-built factories and joint venture factories.
This includes the establishment of the Ideal Xincheng Factory with a production capacity of 500,000 in Mianyang, producing high-quality range extenders; the construction of the Huixiang factory with a production capacity of 600,000 in Changzhou, producing the front five-in-one drive system and the three-in-one 800V high-voltage motor; and the establishment of the SiC silicon carbide power module production base in Suzhou, ensuring the comprehensive implementation of the 800V high-voltage platform.
As for battery cells, Ideal Automotive believes that the existing supply is not a problem.
In fact, the Ideal Automotive was not resource-rich at the beginning and did not fully expand in terms of production and supply chain layout. Li Xiang revealed in an interview with the media that he had wanted to lay out production capacity and the production of core components early on, but early financing was limited, only enough to build factories and research the first-generation range-extending platform.
After the IPO, especially with the hot selling of the Ideal ONE, the Ideal Automotive had ample cash flow, and thus had the conditions to layout automatic driving, pure electric platforms, 800V high-power charging research and development, SiC silicon carbide power module production, and more.The layouts will support the Ideal Car's sprint from 1 to 10 to the scale of hundreds of billions.
From researching needs, to defining products, to producing and supplying services, Ideal Car has established a methodology. This methodology is summarized by Li Xiang from the Internet industry, inherited from the lean production concept of companies such as Toyota, and refined through experience in the intelligent hardware industry.
With such a tried-and-tested tool at hand, Li Xiang is confident that it will succeed even before L7 is launched.
By 2023, new energy vehicles are expected to continue to grow rapidly, with a penetration rate of up to 40%, accelerating the replacement of fuel vehicles. However, not all new energy vehicles can necessarily defeat fuel vehicles.
Only by insisting on creating excellent products and services like Ideal Car, establishing corresponding product definition, R&D, supply, production, sales, and service capabilities, can we achieve the first surpassing of fuel vehicles and BBA.
This article is a translation by ChatGPT of a Chinese report from 42HOW. If you have any questions about it, please email bd@42how.com.