Translation
Author: Chang Yan
The former Tesla was like a sharp sword, not only overthrowing various opponents in the automobile industry, but also breaking through the fog of doubt about the future of electric vehicles in the world.
But by the end of 2022, Tesla had also fallen into its own contradictions. Although its performance continued to reach new heights and it remained a leader in the world of electric vehicles, people's expectations of this company were never grounded in "reality."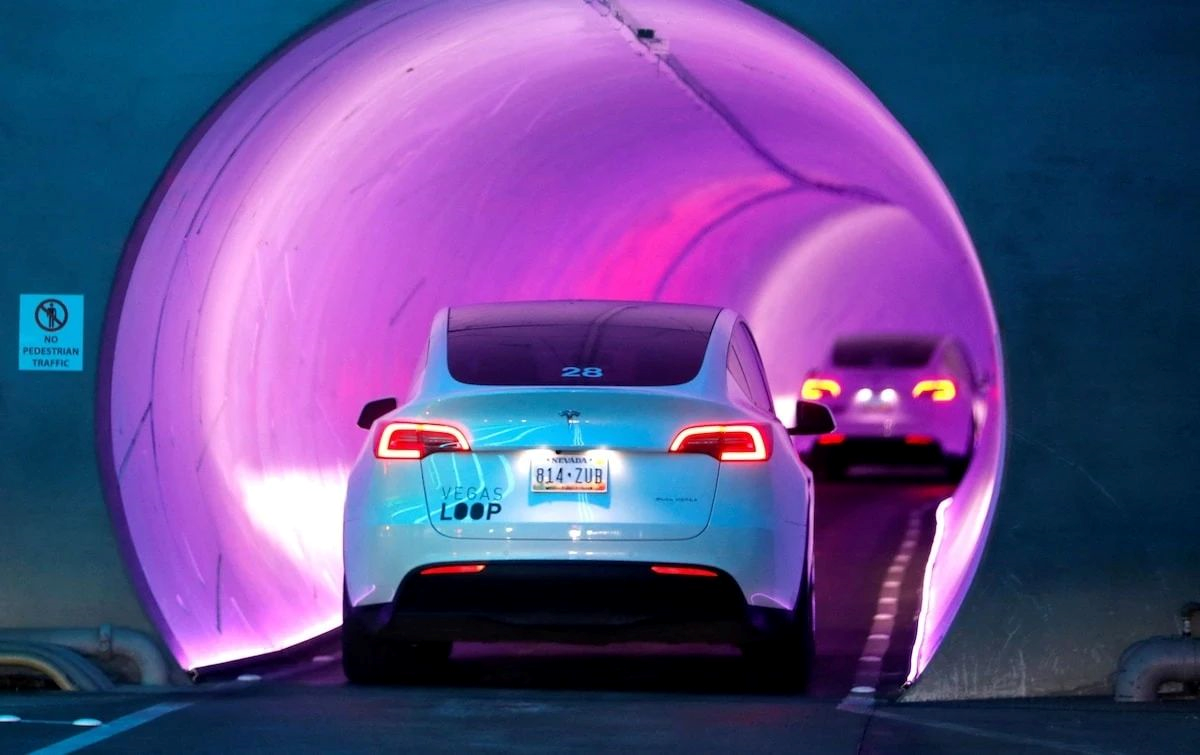 Repetitive price adjustments have led people to question Tesla's cost control and market demand.
The long-standing vehicle model list update delays have led people to question Tesla's innovation and development capabilities.
The disparity between the advanced technology introduced at AI Day and Battery Day and its implementation has made people doubt whether Tesla can continue to maintain its technological advantage relative to the industry in 2023.
At the Tesla Q4 2022 earnings call held early this morning Beijing time, we seemed to be able to hear some answers and gradually understand Musk's more long-lasting strategic vision for this company.
In order to preserve the narrative environment at that time, we have decided to quote the original text as much as possible in this coverage of the earnings call, minimizing our subjective output. Enjoy!
Musk's speech
This speech summarized Tesla's competitive advantages, strongly countered the view that Tesla has lost its market appeal, and, most importantly, explained the relationship between price cuts and Tesla's demand:
For Tesla, 2022 was a wonderful year, our best year on all levels.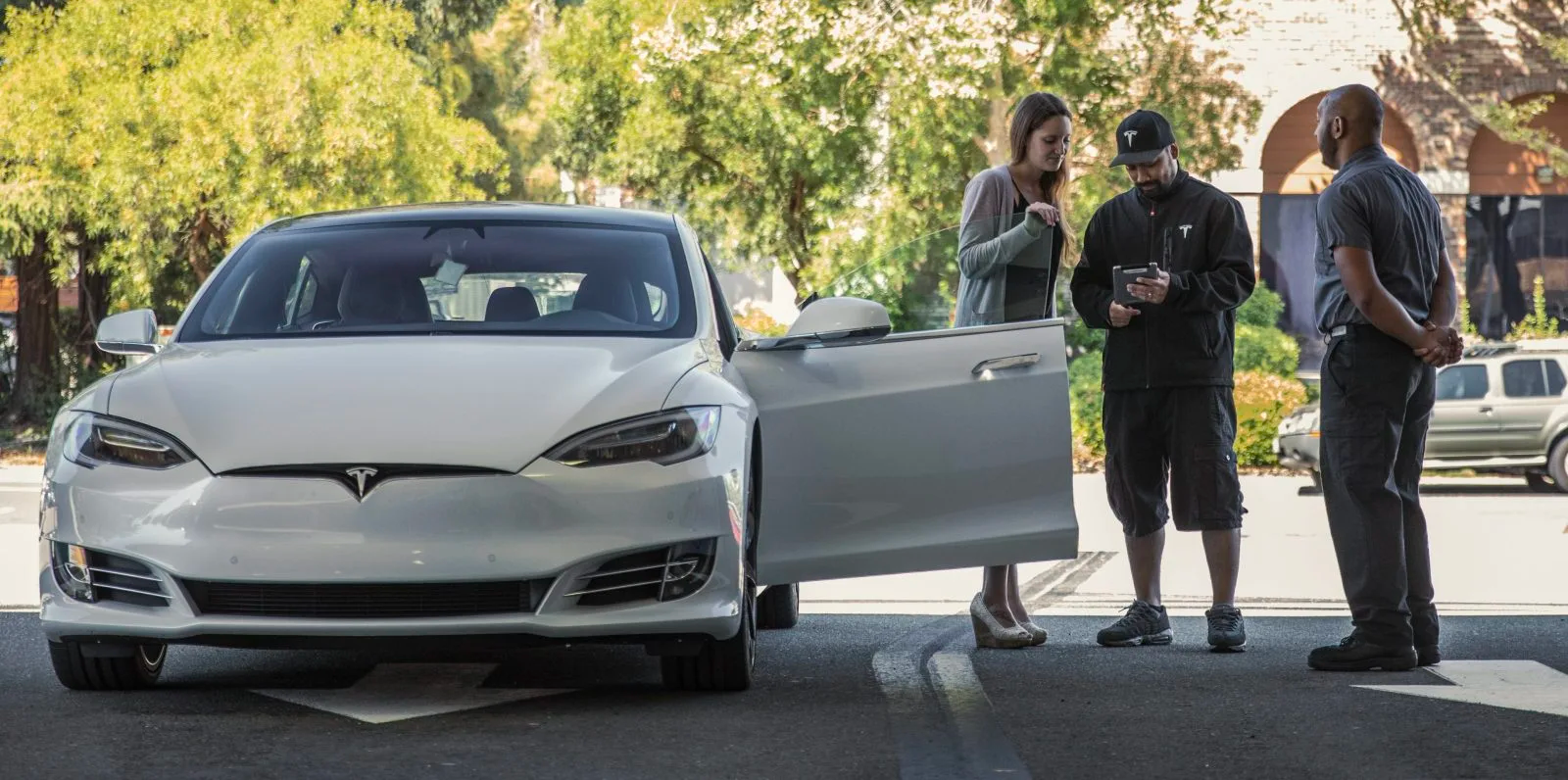 In 2022, we delivered over 1.3 million cars with a 17% operating profit margin, which I think may be the highest of all automakers.
In the process, we generated $12.5 billion in net revenue and $7.5 billion in free cash flow.
Importantly, despite factory shutdowns, high interest rates, and many challenges in delivery, the Tesla team still achieved these records in 2022.
Most of the questions investors have asked us are demand-related, so I want to alleviate that concern. As of January, we saw the strongest demand ever, with current orders nearly twice as fast as production.
As a response, we have actually increased the price of Model Y.
Therefore, we believe that demand is still strong even though the entire car market may contract. So, price really matters. I think there are a lot of consumers who want to buy Tesla cars but can't afford them. Therefore, these price changes really affect ordinary consumers.
Sometimes wealthy people ignore the importance of purchasing power, and Tesla's goal has always been to make "cars that as many people as possible can afford," so I am happy that we can achieve this.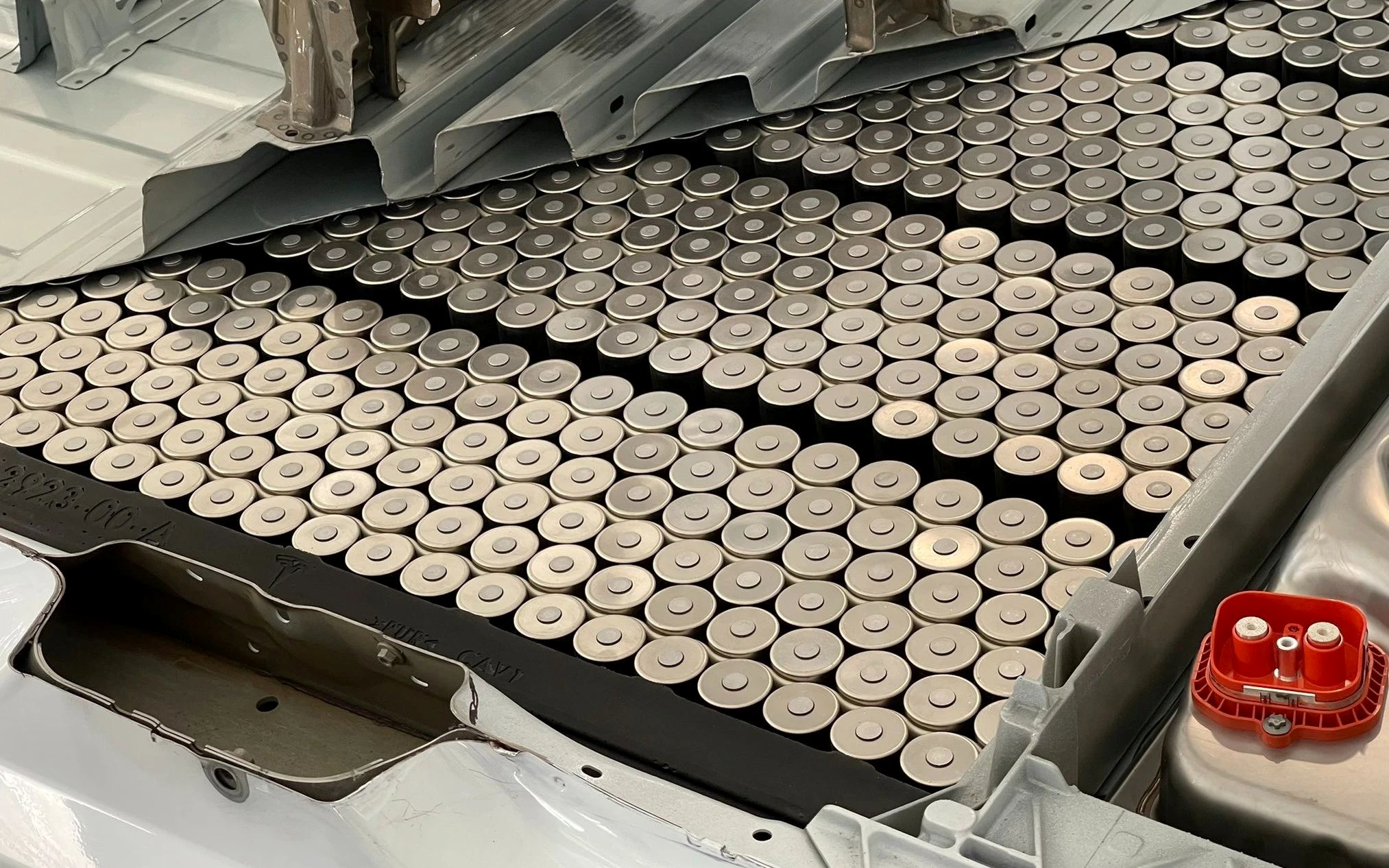 We have also made great progress in cost control as Berlin and Austin factories achieved a decrease in production costs while increasing output.
Regarding Autopilot, we have deployed the FSD Beta to approximately 400,000 customers in North America to date, representing a significant milestone in autonomous driving testing as the FSD Beta is the only way for any consumer to test the latest AI autonomous driving technology.
Regarding batteries, at the end of last year, the production rate of 4680 batteries reached 1,000 vehicles per week. Yesterday, we announced in Nevada that we will further increase the 4680 battery production capacity by 100 GWh.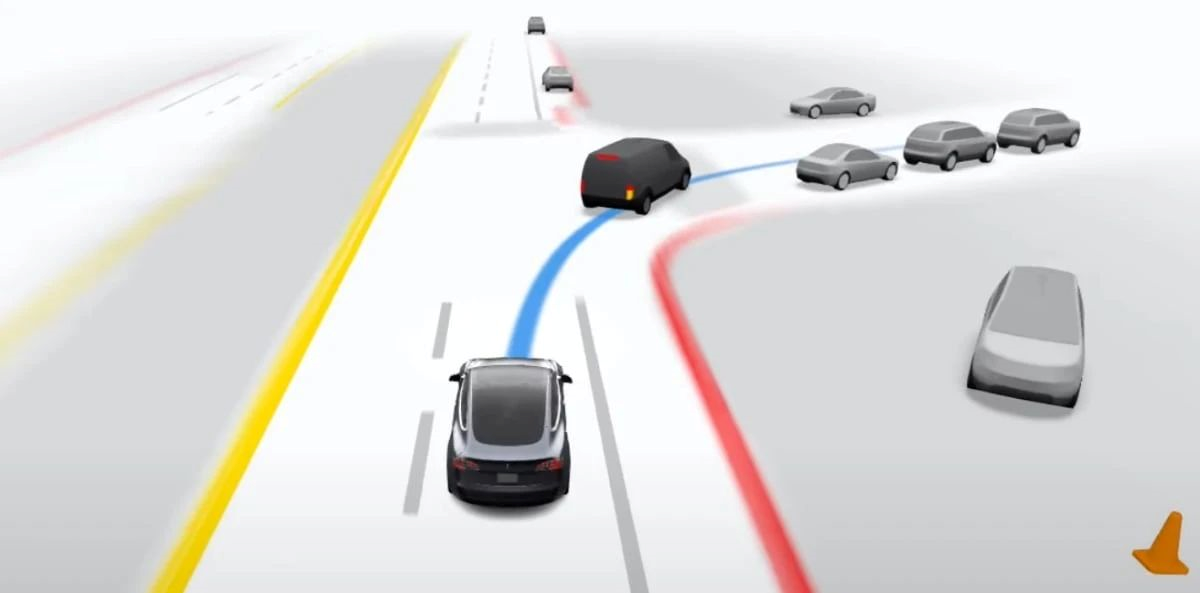 Our long-term goal is to produce over 1000 GWh of batteries internally, while continuing to use other battery suppliers. So, it is clear that we will continue to use other battery suppliers, but our demand for lithium-ion batteries is almost unlimited and will continue for a considerable amount of time.
We have developed an amazing plan to lower the cost and increase the energy density of the 4680 battery, resulting in record growth in energy storage, which is expected to continue to accelerate. The three main pillars of sustainable energy for the future are obviously electric cars, solar power, and wind power, with one of the key projects being a stationary energy storage system for storing solar and wind energy, as it is obvious that the sun does not always shine and the wind does not always blow.
So, when you have these three things, you can convert everything to completely sustainable. Therefore, I want to make it clear that there is a path for humanity to a fully sustainable future, and Tesla's goal is to accelerate progress along that path as much as possible. So, we are increasing the production of Megapack, with its demand growth expected to be much faster than our output.
In summary, our view is that we want to continue manufacturing and selling as many cars as possible. We believe Tesla can continue to drive strong sales growth while maintaining the industry's best operating margin.
As we have mentioned many times before, we want to be the best car manufacturer. However, manufacturing technology will be our most important long-term advantage. We will discuss our upcoming plans in detail at Investor Day on March 1.
Finally, I would like to thank all our employees again for creating another record-breaking year. Congratulations, guys.
Remarks by Tesla's CFO, Zachary Kirkhorn, at the earnings conference call
This speech introduces for the first time the reasons for Tesla's cost changes and how Tesla will deal with cost fluctuations and increases.According to the full-year report, Tesla's revenue increased by over 50%. Its operating revenue doubled, and free cash flow increased by more than 50%. In addition, with the further increase in the percentage of non-GAAP operating expenses as a percentage of revenue, we have continued to make progress in indirect cost efficiency.
Specifically, for the fourth quarter, both the quarterly and annual profit margins were affected by the decline in average selling prices due to our response to the impact of the epidemic in China, uncertainty about US consumer tax credits, and rising interest rates throughout the year. Please note that in 2022, rising interest rates alone will result in nearly a 10% price increase for our cars in the United States.
Furthermore, the unit sales cost increased year-on-year, mainly due to three factors. First, the price of lithium resulted in raw material and inflation costs, which were discussed in detail in previous conference calls. Second, we are working to address early inefficiencies at our Austin and Berlin factories and internal battery production facilities. Third, last year, our vehicle mix shifted more towards the Model Y, which carries a slightly higher cost premium than the Model 3.
To partially offset these effects, we continue to execute Tesla's controllable cost-cutting strategies, which are consistent with our progress in previous years. These improvements include our continued efforts to achieve regional balance in vehicle production.
Driven by steady improvements in retail and commercial storage, Tesla's energy business achieved its strongest record on all indicators in 2022. Although there is still much work to be done to develop this business and reduce costs, we believe we are on a good trajectory.
Looking ahead to 2023, we are actively utilizing our strength and cost advantages to move forward. I would like to make three key points here. First, as Elon mentioned, customer interest in our products remains high. Second, in terms of reducing costs, we are committed to rapidly increasing sales while improving management efficiency, which is the most effective way to maintain operating profit margins.## Translation in English Markdown
Especially, we are accelerating the improvement of the new factories located in Austin and Berlin. However, we are reducing costs in all other areas and addressing cost increases due to instability related to the epidemic over the years. This includes logistics, acceleration, accumulation of material buffering, part premiums, productivity, and indirect costs.
As the world transitions from an inflationary environment to a deflationary one, we hope to establish strong partnerships with our suppliers during this process. In this regard, we look at long-term cost structures when pricing our products. Therefore, short-term profitability will be affected. However, we believe that our profitability will remain healthy and at the forefront of the industry during this year.
Third, we will continue to ensure that funds are prioritized for our long-term roadmap. This includes expanding internal battery production, pushing Cybertruck into the market, developing our next generation car platform, expanding our manufacturing footprint, and developing energy businesses. We look forward to discussing these plans in more detail at Investor Day in a month.
30 Questions to Understand the Key Points of Tesla's Earnings Call
In these 30 answers, you can see Musk's understanding of Tesla's 2023 production capacity planning, especially Cybertruck, Autopilot Hardware 4.0, Dojo Supercomputers, and Tesla robots.
Most importantly, among them, there are answers to whether Tesla has new cars and why Tesla has not released new cars recently.
Tesla's demand far exceeds production capacity, so we are actually raising prices slightly.
The new incentive plan in the United States tries to encourage part of the work to shift more manufacturing to the United States, which is part of Tesla's plan in any case. Therefore, I believe that we can take advantage of this in the next few years to be in a favorable position.
Tesla's current forecast is that the gross profit margin of cars in 2023 will be higher than 20%, and the average selling price will be higher than US $47,000.
4. Given the long time for vehicle backlog in most of the time in 2022, we have chosen to deliver cars at a lower cost.
Our management team is most concerned about our operating profit margin. In addition, other business areas are becoming increasingly important, especially the energy business, which is growing faster than the automotive business.

Many people do not understand that Tesla's vehicles are capable of becoming autonomous vehicles. This is actually a huge upside potential, because all these cars, except for a few exceptions – only a small fraction of cars without Hardware 3, millions of cars that have been sold otherwise have a gross margin of nearly 100% after achieving fully autonomous driving. Their value will increase as autonomous driving capabilities increase, and the increase in fleet value when they become fully autonomous may be the largest asset value growth in history.

Musk: I have 127 million Twitter followers, and this number is still growing rapidly. This shows that I am quite popular. For most people, it's obvious who I'm following. I am the most interactive social media account on Twitter, which actually preceded the acquisition of Twitter. So I believe that Twitter is actually a very powerful tool that can drive demand for Tesla. I will really encourage various companies, whether they are car companies or other companies, to use Twitter more and use their Twitter accounts in interesting and informative ways, which will help them drive sales, just like Tesla.
Congratulations and thanks to the 4680 team for achieving a production rate of 1,000 vehicles per week in the fourth quarter, which is not a small feat, but the result of more than two years of hard work. One of the four production lines at Giga Texas is in production, and the remaining three are in the debugging and installation stage, and our goal for 2023 is to provide cost-effective 4680 production capacity climbing before Cyber truck. The key is to improve the quality of the mechanical parts supplied in large quantities and to maximize the yield of the factory process. If we achieve these key objectives, we will be ready – usher in an important 4680 year in 2024.9. Yes, Cyber truck will have Hardware 4. It should be noted that Cyber truck will not make a significant contribution to profits until 2024, not 2023. It's an incredible product. I can't wait to drive it myself. It will be my daily driver, and it's really special.

I don't think it's necessary to upgrade the autopilot hardware on Hardware 3. HW 3 is not as good as HW 4, but I believe HW 3 will far exceed the average level of safety for ordinary people. If HW 3 can be 200% or 300% safer than humans, then HW 4 could be 500% or 600% safer than humans. There will be HW 5 after that. But the cost and difficulty of retrofitting HW 3 with Hardware 4 are quite significant. So I think it is not economically feasible to do so.
As of the end of last year, the annual premium run rate for Tesla's insurance business was $300 million, and it grew 20% every quarter. Its growth rate exceeded that of our automotive business. In the states where we do business, an average of 17% of our customers use Tesla's insurance products. As we spend more time in the market, this number continues to rise.

There are two very important ancillary benefits for Tesla insurance that are worth mentioning. One is that Tesla operates insurance for our cars at a competitive price, which makes other car insurance companies charge higher premiums for Tesla, so its impact is greater than you might imagine. Then, it also provides us with a good feedback loop to minimize the repair costs of Tesla globally, because we obviously want to minimize the repair costs of Tesla and Tesla insurance as much as possible when collisions occur, and sometimes the costs are unreasonably high. So we actually adjusted the design of the cars and changed the software of the cars to minimize the repair costs. First of all, the best repair is no repair, to completely avoid accidents, because every Tesla has the world's most advanced active safety, whether you buy FSD or not, you still get the full active safety capability."`

I do hope to start the production of the Cybertruck, but I'm not sure exactly when it will begin. It could be sometime this summer, but if you ask me for a specific time, I can only say 2023. We have started installing the production equipment for casting, general assembly, and body shops at Giga Texas. We have built all the test vehicles, and there will be more next month. However, as you said, the real ramp-up of production capacity will come in 2024.
I'm considering what is the fastest way to produce 1,000 GWh of batteries per year. I will answer the question of where the next Megapack factory will be located in announcements later this year and next year.

Our internal production potential this year is actually close to 2 million vehicles, but the target we stated publicly is 1.8 million. If this is a smooth year without major supply chain interruptions or other major issues, we could actually produce 2 million vehicles this year, but we do not promise, it's just a potential.

I think Tesla's real competitive advantage, and so far the most difficult for other companies to replicate, is that Tesla is very good at manufacturing and has the most advanced manufacturing technology in the world. If you have advanced manufacturing capability, you can apply it to many things, and we are now applying it to batteries.

We have other products in development. We won't describe them too explicitly, but when we release them, the world will be very excited. Tesla has the most exciting product among any company on Earth, and I think we will continue to maintain this status, and we have more good ideas. We know what to do, and the future is very exciting.
As I said in our last conference call, there will be bumps in the road, and we may experience a very difficult recession this year. I hope not, but it's possible. Therefore, short-term stock values cannot be predicted because when there is an economic downturn and people panic, stock markets and stock prices and stock values can sometimes drop to remarkably low levels. But in the long term, I believe that Tesla will be the most valuable company on Earth.
"`

Significant progress in Giga Texas and Berlin's efficiency and 4680 will be achieved this year, which is within Tesla's control. In addition, we have done a lot of work in reducing costs. We talked about supply chain costs, speeding up logistics, etc. In terms of raw materials and inflation, lithium is the main driving factor, which is a significant cost increase source for us. We must look at the trend of lithium prices. We are not entirely affected by lithium prices, but I think overall, we can see from our forecasts here that the lithium cost per vehicle in 2023 will be higher than in 2022.

We believe that significant price adjustments will eventually come, but the specific timing is still uncertain. Meanwhile, we continue to redesign the supply chain for greater efficiency and work with our supplier partners to simplify logistics and transportation of vehicles.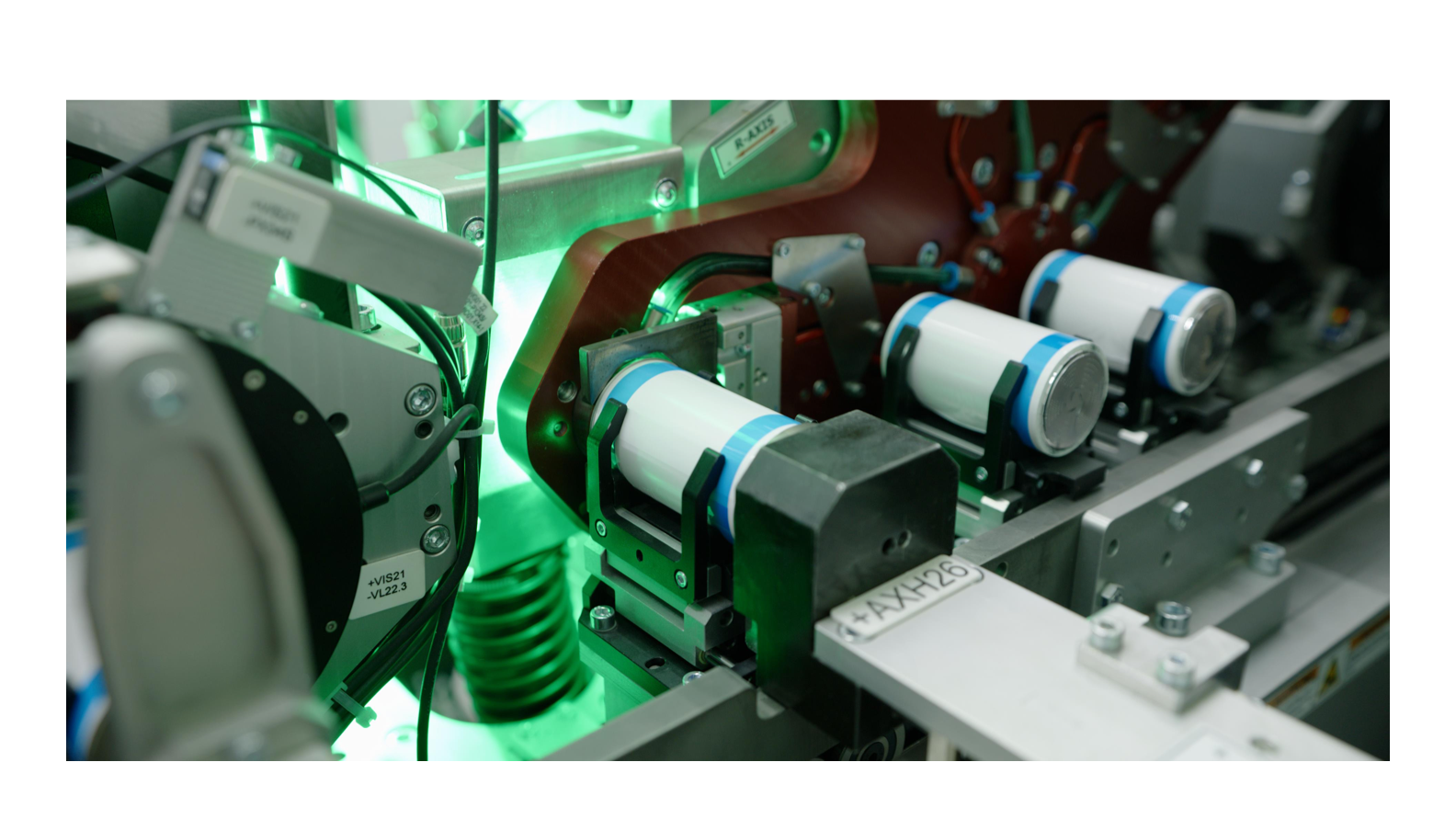 We are collecting a lot of data from the already-sold Model 3 and Y to understand how we can bring in some previously unknown sources of profit. Therefore, in terms of powertrain in 2023, we will continue to reduce costs. Some of the previous materials have cost more than we need for performance and have not affected reliability at all. Removing them can significantly reduce costs. So we're not just relying on supply. We're also engaging in design activities to reduce costs.

The trend of people using FSD is very strong, and enthusiasm increases significantly with each upgrade. So I would say that Tesla is not only a hardware company but also a software company, but Tesla is indeed one of the world's leading artificial intelligence companies, which is a big deal for the application of artificial intelligence in both software and hardware.

HW 3 is still the world's most efficient autonomous driving computer, despite being 5 years old since its design. With the arrival of Hardware 4, especially Hardware 5, FSD will experience a significant leap. And there's Dojo computer, which we expect to be operational at Tesla later this year.
### 24
There are many world-class AI talents joining Tesla. Optimus also has long-term potential, and we can leverage our expertise in electric motors and power electronics, batteries, and advanced manufacturing to produce truly useful humanoid robots that can be mass-produced, because cars are like four-wheeled robots, and Optimus is a legged robot.
25
As we get closer and closer to solving real-world artificial intelligence, and we don't see anyone else even close to us in doing so, it means that Tesla has potential for a magnitude of value increase.
26
Not all of the 100GWh battery output in Giga Nevada is used for Semi trucks, and some future products will use 4680 as well.
27
(Who will be Tesla's competitor after five years?) Five years is a long time. Until last night, I was thinking about who Tesla's competitor is, and it seems that we really are — I mean, now, I don't think you can see the second competitor with a telescope, at least we can't. After five years, I don't know who will be Tesla's competitor. I don't think it will be any car company we know, but I'm just guessing that someone might eventually drop out.
28
In the market competition of electric cars, Chinese people are really frightening; we always say that. I think we have great respect for Chinese car companies. They are the most competitive in the world. They are also the most competitive in terms of experience accumulation and response to the Chinese market. They work the hardest and smartest, that's what it is for Chinese car companies we are competing against. So I guess there may be some companies in China that are most likely to become the second largest to Tesla. Tesla China team is winning in China. I think we can actually attract the best talent in China. So I hope this situation will continue. So we are excited about the future, and it will be great.
29
We have been looking at what the limiting factor for releasing new cars is, and for a long time, we have been limited by the total production of lithium-ion batteries. So when people ask why not push this car or that car to the market, if all you're doing is moving batteries from one car to another, it doesn't help, on the contrary, it will cause harm, because you add complexity, but you don't provide increment. So increasing the complexity of models without solving the availability of lithium-ion batteries would be counterproductive and meaningless. We hope that the launch of new products will match the capability of available batteries, or the batteries used in new products will not cannibalize other cars.28、We believe that Dojo will compete with NVIDIA in H1 at the end of this year, and it is expected to surpass it next year. Because we already operate one of the largest GPU clusters in the world, we have a deep understanding of the operational efficiency of GPU clusters and what Dojo needs to do to be competitive. But we believe it does have fundamental architectural advantages because its design purpose is not like GPUs trying to do many things for many people, such as graphics, video games, encryption mining, etc. Dojo is just doing one thing, which is training. We are also optimizing the underlying software. So it excels at efficient training. And the internal communication between Dojo modules is very high.
29、Tesla's battery supply for 2023 can meet the estimated demand of 1.8 million vehicles, and possibly even more if lucky. The rest will be applied to energy storage businesses, such as Powerwall and Megapack.
30、I think if we encounter a serious economic downturn this year, cash will be the most important thing. I think we are in a very favorable position to weather an economic downturn because we really have no debt. We have over $20 billion in cash, and the interest income from this amount is quite considerable.
-END-
This article is a translation by ChatGPT of a Chinese report from 42HOW. If you have any questions about it, please email bd@42how.com.