Ford will launch two pure electric vehicles based on the Volkswagen MEB platform in the next two years in Europe
As early as 2020, Ford announced that it would cooperate with the Volkswagen Group to develop pure electric products. Last year, it was reported that Ford will create two pure electric products based on the Volkswagen MEB platform. The first product, a medium-sized crossover SUV similar to the Volkswagen ID.4, will be launched in March this year and will be produced in Cologne, Germany. The second product will be a sporty crossover vehicle, which will be launched in 2024. According to Ford, building products based on the MEB platform can save about 2 years of R&D time.
Today, according to the Financial Times, Ford does not want to rely on Volkswagen, its competitor, in the long term and is currently considering alternatives. Ford plans to launch two pure electric vehicles based on the Volkswagen MEB platform in Europe in the next two years, but this is only a temporary measure to start electrification.
The next generation of Ford electric vehicles in Europe is expected to be based on a new, global platform developed by Ford America, which will be designed within Ford's own solution.
Martin Sander, head of Ford's European electric vehicle business, said: "It is very versatile, and it is a platform that can provide designs for various types of vehicle bodies. We are exploring various opportunities, how far we can go, and what areas we can cover." Interestingly, Ford's Fiesta and Focus have become star products in Europe as boutique cars, but Martin Sander said: "Due to the cost of batteries, Ford does not consider pure electric small entry-level cars." This is not very friendly to the European market.Ford aims to launch 9 pure electric vehicle models in Europe by 2024, including 4 sedans, SUVs, and 5 vans. Currently, Ford's contract with Volkswagen has a total amount of 1.2 million vehicles for a period of 6 years. The initial plan for 2020 is to produce the first model at 600,000 vehicles, with an average of 100,000 vehicles per model per year.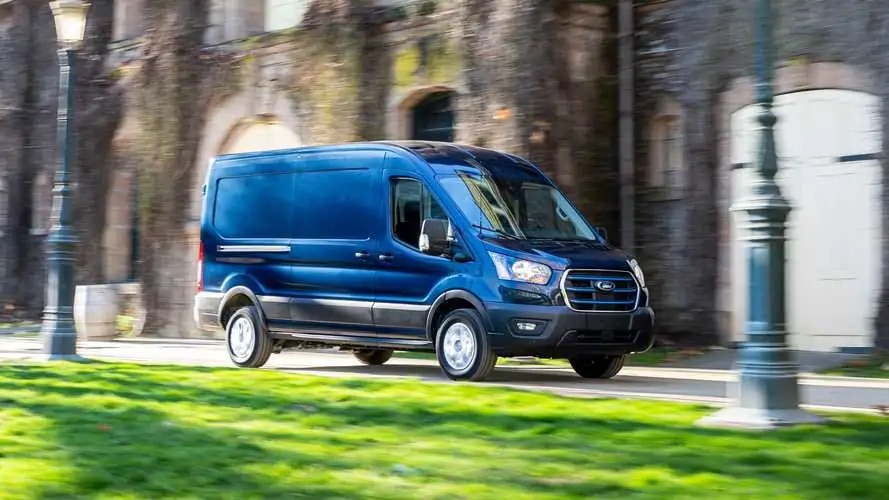 In addition, Ford and Volkswagen have announced partnerships in three areas–autonomous driving, pure electric vehicles in the European market, and commercial vehicles. The autonomous driving field has recently come to a halt with the closure of Argo AI's business, and the partnership with Volkswagen for pure electric vehicles may only be temporary. On the other hand, the partnership for commercial vehicles, medium-sized pickups, and small vans continues.
For now, the partnership between Ford and Volkswagen in pure electric vehicles has not been finalized, but with the advancement of a new self-developed platform, this partnership also seems to wave goodbye in 10 years. At this stage, Volkswagen has also slowed down the development of the next-generation SSP platform, continuing to improve the MEB platform to share the high research and development costs.
🔗Source: insideevs
This article is a translation by ChatGPT of a Chinese report from 42HOW. If you have any questions about it, please email bd@42how.com.