Author: Doraemon
This is the "longest safety" in history, and Changan Automobile has entered a new round of upward trajectory.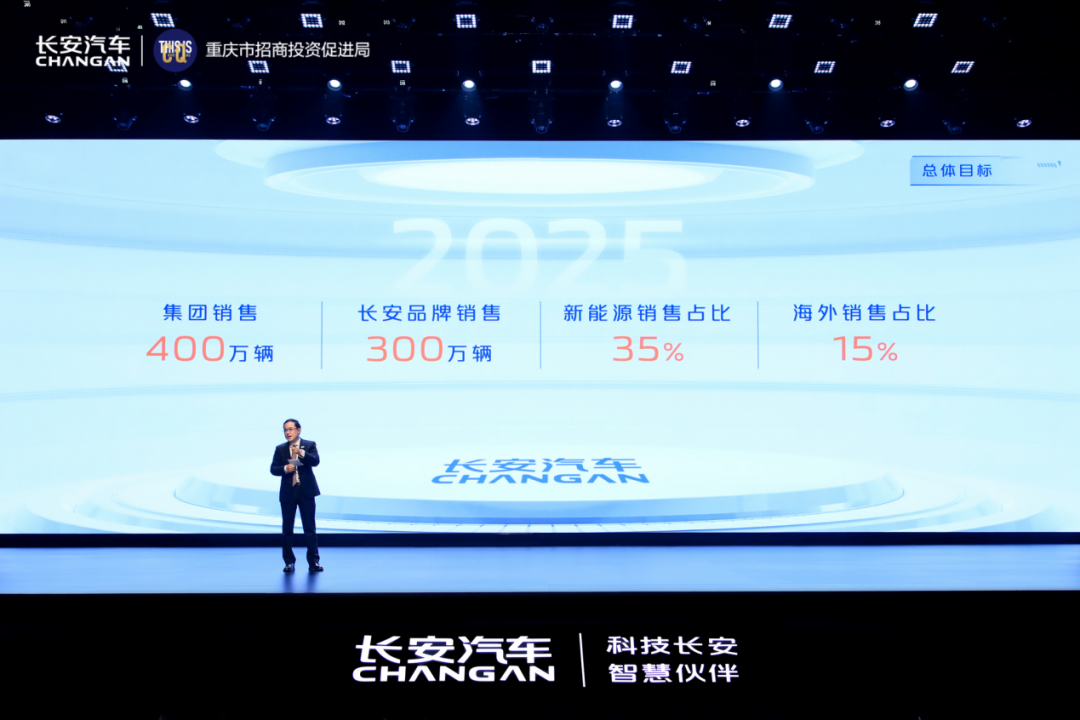 Recently, Changan Automobile announced its production and sales data. In 2022, it sold a cumulative total of 2.346 million vehicles, an increase of 2% year-on-year, marking a new high in nearly five years. Changan Automobile has entered a new round of upward trajectory.
From Scale Growth to Profit Growth
Looking back on 2022, the new energy vehicle market in China surged, and domestic brands rose strongly in the face of historic opportunities. In this context, Changan Automobile achieved unexpected growth.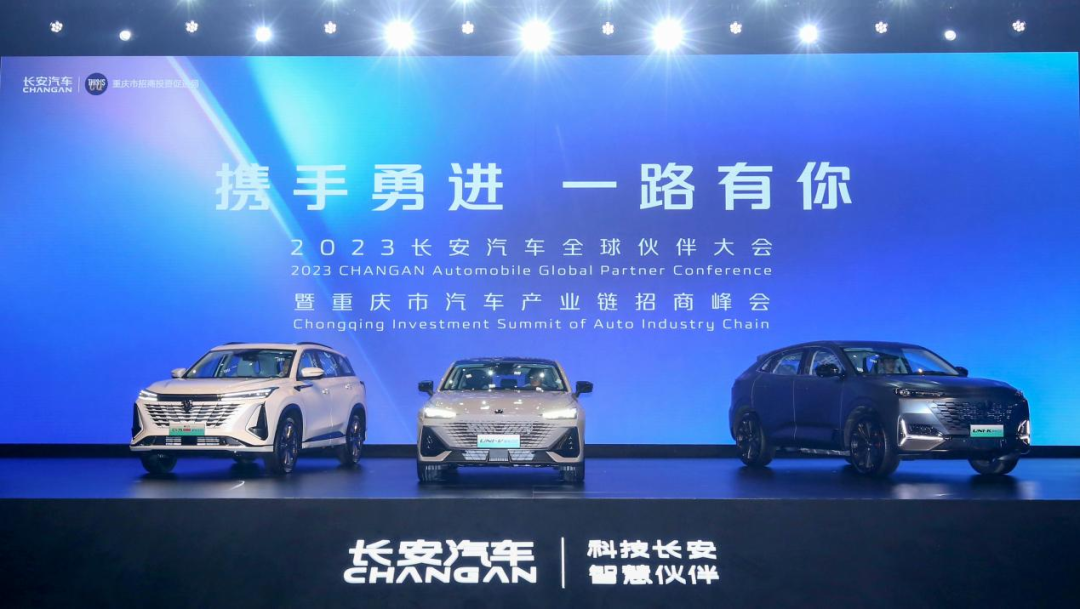 Due to the continuous growth of Changan's sales volume, sales revenue, and market share, its operational quality and market value have also continued to grow. Among them, self-owned brands have become new pillars, with sales accounting for 79.9% and profits accounting for 84.9%. The quality of operation continues to improve. The product structure has been continuously optimized, and the proportion of models priced over 100,000 yuan has increased to 71%. The Avita brand has even exceeded RMB 4 million. In terms of financial data, Changan's cash reserve has reached 74.6 billion yuan, and the cash reserve of its self-owned division has increased by 66%, reaching 53.1 billion yuan.
With product structure optimization, better profit margins, and brand improvement, Changan is gradually transforming from a growth driven by scale to one driven by scale, profit, and market value.
Customer-Oriented Technological Changan
In order to create the "future ride" in the hearts of consumers, Changan is constantly embracing the new era and using a brand new customer-oriented approach to building a new product order.
Avita places emphasis on high-end emotional intelligence and electric segment market. Deep Blue focuses on digitalization and pure electricity performance racing. Nuomimi strives for sales in the micro pure electric market.
The products are constantly updated to meet customer needs. After seven consecutive years, the Changan Fan Festival announced the launch of a new brand-"Partner+," and also a slogan that responds to the sense of the times, "Shine on everyone." As an outstanding automobile brand with patriotic ideals, Changan aims to empower every car owner, demonstrate their style, and shine with unique brilliance. For the new era of car ownership experience and exquisite services, Changan is setting a new year FLAG!
For what is the ideal car of tomorrow, everyone has their own "standard answer" in mind. Some people want autonomous driving, while others stick to safety. Younger people, on the other hand, generally require powerful performance. However, it can be certain that the demand for intelligent cars will become increasingly powerful.
So what should the current smart car be like? For example, Changan Zhidian iDD can provide a completely new answer.
Through powerful self-developmental capabilities, Changan has made all-out efforts in "chip, electronic, map, storage, net, and cloud". The aim is to provide users with excellent car ownership experiences. For example, the car can automatically park in just over 50 seconds, which is better than the 5-minute driving skill of a driver with ten years of experience. In addition, the original force electric technology allows users to not worry about driving in winter weather. Additionally, there are 16 leading technologies such as Zhidian IDD, Zhuge Intelligent, iBC Battery Manager, and Super Frequency Pulse Heating that solve user pain points. Moreover, these advanced technologies that solve user pain points have already been put into mass production.
The first attractive point of hybrid technology is to reduce energy consumption. Changan Zhidian iDD can achieve a WLTC comprehensive fuel consumption of 1.46L per hundred kilometers, which means the average cost per kilometer is less than 20 cents in the most intuitive way.
The reason most users choose hybrid models is that they don't want to suffer from "anxiety". With a full tank and full electricity, Changan Zhidian's iDD can travel up to 1200 km on a single charge, with up to 150 km of NEDC pure electric cruising range. In daily commuting, it eliminates the need for fuel and saves money. For long-distance trips, it is a one-stop solution.
Whether users choose hybrid or pure electric products, the basic requirements should be that the vehicle does not spontaneously ignite, and it is waterproof and anti-water. Changan's new energy vehicle models are monitored by the system around the clock to implement millisecond-level monitoring of battery status. In addition, it is equipped with a full-temperature battery temperature control system, which ensures endurance and performance even in extreme environments ranging from minus 35℃ to 55℃.## Refactor Product Line to Boost New Blockbusters
With impressive results in 2022, what's the plan for 2023? Wang Jun, the president of Changan Automobile, gave a quite aggressive New Year's goal: to achieve a sales target of 2.8 million units for Changan Automobile Group in 2023. Among them, Changan Automobile has a sales target of 1 million units, Changan Oushang has a sales target of 310,000 units, Shenlan Motors has a sales target of 400,000 units, Avita Motors has a sales target of 100,000 units, Changan Kaicheng has a sales target of 270,000 units, and the overseas sales target is 220,000 units.
Not only that, Changan Automobile also provided a three-year midterm plan and an eight-year long-term plan.
By 2025, Changan Automobile Group aims to achieve a sales volume of 4 million units, of which Changan brand has a sales volume of 3 million units, new energy vehicles account for 35%, and overseas sales account for 15%; by 2030, Changan Automobile Group aims to achieve a sales volume of 5 million units, of which Changan brand has a sales volume of 4 million units, new energy vehicles account for more than 60%, and overseas sales account for 30%.
Increase the stock and seize the incremental market.
Changan has to choose a path, that is, to refactor the product line and promote blockbuster models. On the one hand, integrate "V" series, UNI series, Oushang and other sub-brands to create the "Smart Electric iDD" technology label and accelerate the electrification transformation of traditional models. On the other hand, create the OX electric series.
The target sales are indeed "excellent". Before 2025, Changan plans to launch 5 all-new models, and the sales volume should reach over 800,000 units. At the same time, the cumulative sales volume of Shenlan Motors should reach 800,000 units before 2025, while Avita and Kaicheng Motors should break through the level of 300,000 to 400,000 units.
Now let's take a look at 2023. The all-new Yida is about to be launched, and all-new models such as Shenlan S7, C236, Voyaho EV, Avita E12 will also be launched this year, while CS75PLUS and CS55PLUS Smart Electric iDD will join the battle in February. UNI-K and UNI-V will complete their transformation in the first half of the year. It is worth mentioning that C928, C857, D857, C318, C390, B390, CD701, CD570, C916, E15, E16 and many other new models are queued up waiting for the rhythm of their debut.
All classic fuel models under Changan Automobile will launch new energy versions synchronously when they are facelifted or upgraded this year. So, who will be the popular models?
The electric-hybrid sports car UNI-V Smart EV iDD with 6.5-second 0-100km/h acceleration and the new five-seater intermediate-sized electric-hybrid SUV, UNI-K Smart EV iDD, will start pre-sales in February; The third-generation CS75PLUS Smart EV iDD, with a 1.5T plug-in hybrid system, will have a pure electric range of up to 150 kilometers on NEDC and is expected to be launched in the first half of the year.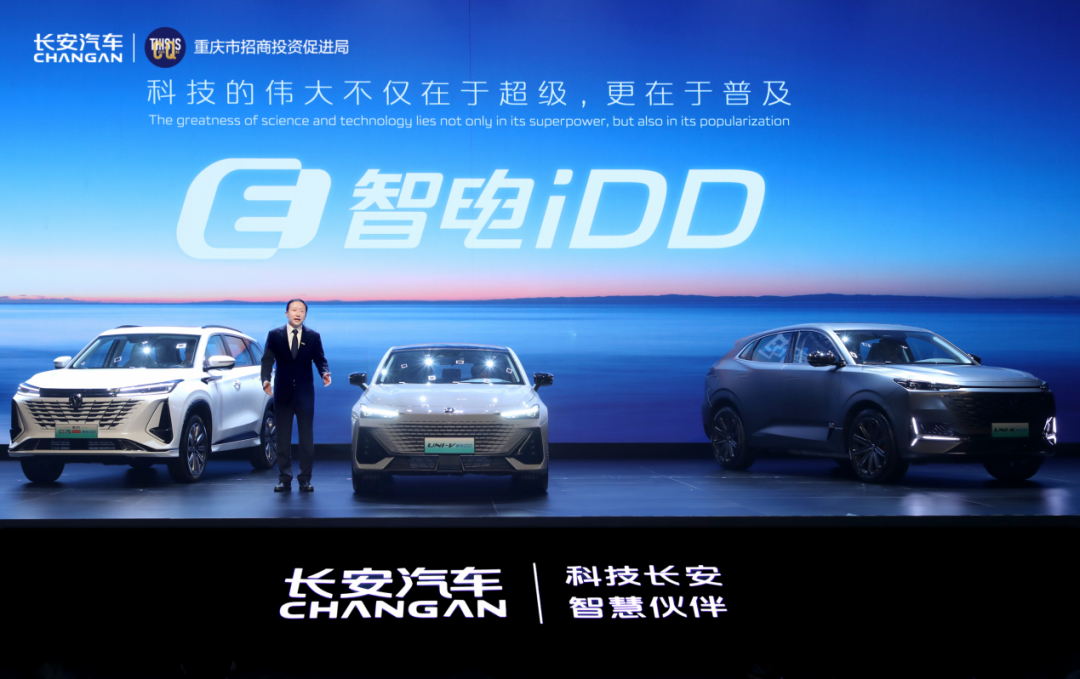 True greatness lies not in going beyond, but in "universalizing."
Changan Automobile strides steadily on its new journey of layout. With the restructuring of product ecology that has "upward offensive and downward defensive" capabilities, Changan plans to accelerate the launch of new products, the mass production of new technologies, the transformation of new marketing, the improvement of supply resilience, and the seizing of new opportunities. The grand blueprint of Changan is no longer a dream.
This article is a translation by ChatGPT of a Chinese report from 42HOW. If you have any questions about it, please email bd@42how.com.