A Black Horse Emerges in the Power Battery Industry
Author | Wang Lingfang
Editor | Qiu Kaijun
In the power battery industry, another dark horse has emerged.
On December 14th, Ruipulan Jun Energy Co., Ltd. (hereinafter referred to as Ruipulan Jun) officially submitted its prospectus to the main board market of the Hong Kong Stock Exchange, becoming another domestic top 10 power battery company planning to go public.
Some people may not be familiar with Ruipulan Jun, but its parent company, "Nickel King" Qingshan Group, is well-known. However, Ruipulan Jun is taking a low-key development approach.
In just five years, this enterprise has become one of China's top 10 power battery manufacturers and one of the top 3 energy storage battery manufacturers, achieving sales growth from 0.22 GWh in 2019 to 3.30 GWh in 2021, with a compound annual growth rate of 287.3\%. In the first half of 2022, its sales volume exceeded that of the whole year of 2021, reaching 4.70 GWh.
In terms of power batteries, Ruipulan Jun has many customers, including 8 of China's top 20 new energy vehicle companies and 3 of China's top 5 new energy vehicle companies. In the first 10 months of 2022, Ruipulan Jun ranked 10th in the domestic power battery enterprise vehicle installation volume rankings. In addition, its customers also include two established European automobile manufacturers and an emerging American automobile manufacturer.
Its energy storage battery products have also been exported to overseas markets such as the United States, Europe, Japan, Australia, India, Southeast Asia, and Africa.
What makes Ruipulan Jun achieve all this?
Expanding from National Mini-cars
Observing the vehicle models that Ruipulan Jun is paired with, it can be seen that it is often an important supplier of popular mini-cars, indicating that it has strong advantages in product cost and reliability.
(1) The best partner for national mini-cars
One of Ruipulan Jun's latest achievements is the successful volume supply of PSA's popular model AMI in July last year, a small car priced at $6,000.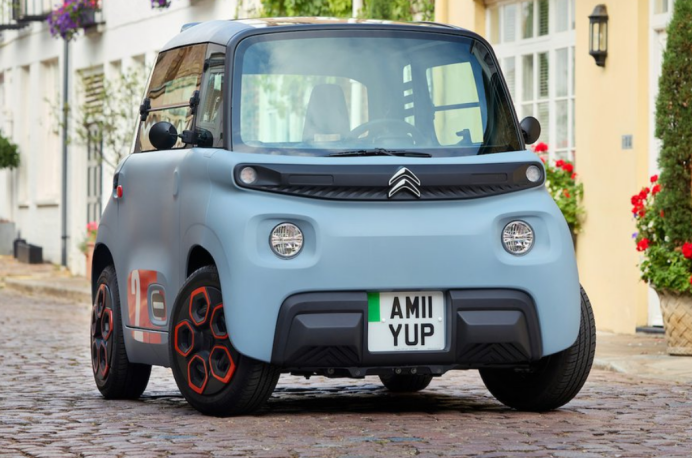 Currently, PSA belongs to the STELLANTIS Group. In 2021, PSA Group and Fiat Chrysler Automobiles (FCA) merged with a 50:50 stock ratio. Its history can be traced back more than 120 years, and it owns well-known brands such as Abarth, Alfa Romeo, Chrysler, Citroen, DS, Jeep, Lancia, Opel, Peugeot, and Vauxhall.## Deep historical heritage and brand endorsement, combined with precise positioning of products, made AMI a bestseller as soon as it was launched.
Ruipulan Jun achieved mass supply of this car in July last year. As a century-old car manufacturer, STELLANTIS has rich and strict experience in supply chain management. The fact that Ruipulan Jun can enter the STELLANTIS supply chain undoubtedly recognizes its supply capacity and quality.
Of course, this is not the first best-selling small car that Ruipulan Jun has supplied. China's Wuling Hongguang MINI EV has a greater influence.
Ruipulan Jun has a deep relationship with Wuling Hongguang. As early as 2020, Ruipulan Jun helped the Wuling Baojun series of electric vehicles become the first electric vehicle in the industry to meet the highest national purchase subsidy policy requirements, thanks to being the first to achieve mass production and large-scale application of 180Wh/kg lithium iron phosphate batteries in the industry.
In 2020-2021, Wuling Hongguang MINI EV was the top-selling new energy vehicle in China, and Ruipulan Jun was its major supplier. In addition, Ruipulan Jun is also the supplier of Air Qingkong's package electric battery for the 2022 G20 Summit.
SAIC-GM-Wuling provided 300 Wuling Air EV Qingkong electric vehicles during the summit, mainly for daily commuting services for delegations from various countries and organizing committees.
This shows that SAIC-GM-Wuling has become a business card in China's new energy vehicle industry, and Ruipulan Jun has gained more understanding and recognition from domestic and foreign car companies along with Wuling's takeoff.
(2) Volkswagen brand and high-end models have made remarkable achievements
If low cost is enough to match national cars, then mid-to-high-end car models have much higher requirements for product performance and can help establish brand image.
For example, in the Volkswagen brand field, Ruipulan Jun has designated STLA's related models such as OPEL, Citroën, Fiat, and Vauxhall, with a cumulative delivery of 240,000 sets.
In addition, Ruipulan Jun has also supplied SAIC passenger cars, Dongfeng passenger cars (Fengshen), Dongfeng Nissan (Qi Chen), FAW Pentium, as well as emerging new energy vehicle manufacturers such as Leapmotor and Hezhong Motors. Especially for SAIC Group's supporting, the scope has expanded to 10 models.
In terms of high-end models, Ruipulan Jun is also not absent. It is a major supplier of high-end brand smart.
In the early days, the smart car was positioned as a light luxury brand created by Mercedes-Benz for young people, with luxury and young fashion characteristics, and was one of the most popular car models among middle-class families overseas. In 2019, after Mercedes-Benz and Geely jointly acquired it, the smart brand was transformed into a leading global light luxury intelligent pure electric vehicle technology brand, a typical high-end luxury car model.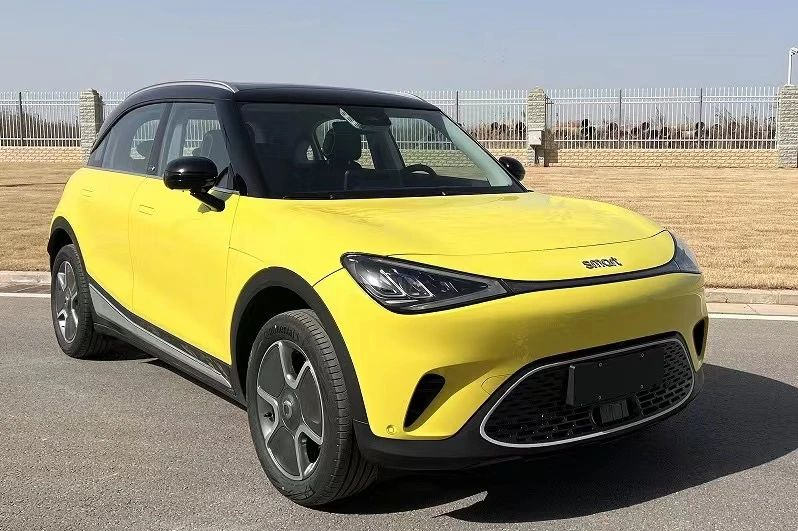 In 2021, Ripowerland Jun was selected as a supplier for smart brand and is currently in phase C, with mass production scheduled for March 2023. According to the agreement between the two parties, Ripower will supply 21,000 cars in 2023 and reach 100,000 cars in 2024.
In addition to the smart brand, Ripowerland Jun has been designated as a supplier for high-end brands such as Volvo, Hechuang, and Jike.
Ripowerland Jun also developed a high-nickel semi-solid-state ternary battery last year, which was sent to a luxury car brand in Europe for joint testing and racing trials.
Even distribution of various customers in commercial vehicles and energy storage
Ripowerland Jun's rapid rise is inseparable from its diversified customer base, which includes not only passenger cars but also commercial vehicles, battery system companies, and energy storage integrators.
In the field of commercial vehicles and special vehicles, Ripowerland Jun has established cooperative relationships with Yutong Bus, Xiamen Golden Dragon, China CRRC, SAIC Maxus, Geely Commercial Vehicles, Sany Group, Xugong Auto, and Zhongli Machinery (forklifts).
Ripowerland Jun has obtained a commercial vehicle project designated by India's Tata and will begin delivery to India in 2023.
At the same time, Ripowerland Jun is also an important battery partner for Geely, providing power batteries for its Weilai electric vehicle. Weilai supplies battery products for four brands of Geely and five car models.
Energy storage is also a key focus area for Ripowerland Jun. The proportion of revenue has always been not low and even exceeded that of power batteries in the first half of last year, reaching 46.8\%.
In terms of energy storage batteries, Ripowerland Jun's customers include home energy storage integrators, photovoltaic inverter manufacturers, system integrators, and EPC companies, which are spread across China and overseas markets such as the United States, Europe, Japan, Australia, India, Southeast Asia, and Africa.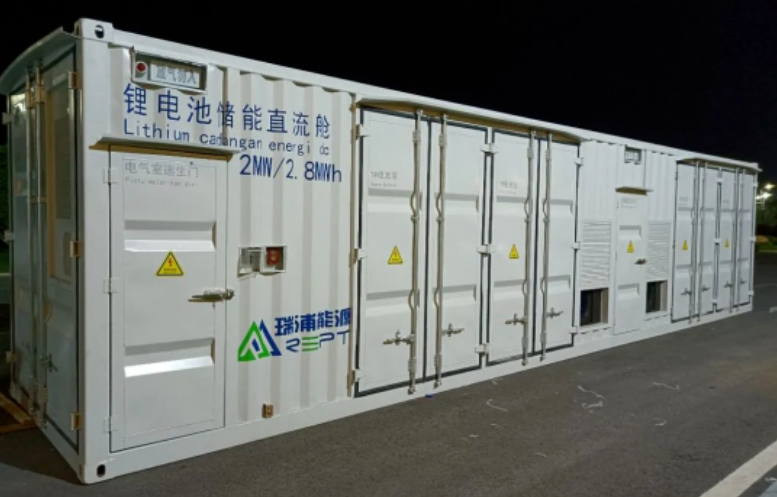 By analyzing the brands and customers served by Lishen (瑞浦兰钧), it is apparent that their customers are fairly evenly distributed across various industries. In fact, unlike many battery companies at the IPO stage, Lishen has a relatively low dependence on large customers.
According to their prospectus, in 2019 their largest customer accounted for 46.0\% of their revenue, which had decreased to 16.1\% by June 30, 2022. Additionally, the revenue from their five largest customers accounted for 86.4\% and 47.6\% of their total revenue for those same periods, respectively.
As of the first half of last year, Lishen's reliance on their top five customers was already below 50\%, indicating a low overall customer risk, and a healthy and resilient customer base.
Extensive Research & Development for Outstanding Product Performance
With so many customers, there must be a reason for Lishen's success. They have built a protective moat through core technological reserves and innovation capabilities.
(1) Flagship Technologies: SCL Die-Cutting Process, Minimal Top Cover Technology, etc.
Among Lishen's reserves, their SCL die-cutting process, minimal top cover technology, silicon-carbon technology, lithium supplementing technology, micro-interface technology, semi-solid-state technology, ask-top structure technology, and prism/round corner-shaped batteries stand out.
For instance, Lishen's proprietary SCL variable-pitch ear die-cutting technology has been praised by industry insiders for being about 2mm higher than their excellent peers in terms of high space, effectively improving the internal space of the battery shell. This technology can avoid double-knife die-cutting during the die-cutting phase, preventing the production of pole piece spikes and steps and improving the utilization of the top space of the positive and negative pole cores, thereby enhancing the use of the battery space.
Lishen's minimal top cover technology, for instance, can improve the effective and available battery capacity, as well as reduce the battery weight and production costs compared to traditional injection molding or riveting and welded top cover structures.
Moreover, their "ask-top" technology utilizes an integration welding process, enabling the internal structure of the battery cell to be fully connected. This has reduced the original top space from 15mm to 8mm, increasing the utilization rate of space by over 7\%.
Additionally, their prospectus mentions green face adhesive, detachable CTP technology, and internal circulating self-balancing technology, among others.(2)Forward-looking Technologies: Composite Materials, Lithium-ion Phosphate Manganese, Solid-state Batteries, etc.
Ruipulan Jun has a strong systematic approach in product research and development, with a clear roadmap for layout in the fields of composite materials, semi-solid, lithium-ion phosphate manganese, and sodium ion batteries.
For example, in the development of composite material batteries, the goal of Ruipulan Jun is to improve the safety and performance of the battery products of the ternary composite phosphate salt system.
In the field of lithium-ion phosphate manganese, Ruipulan Jun hopes to achieve higher energy density, lower per watt-hour cost and better low-temperature environmental performance than lithium-ion iron phosphate, and has better safety performance than the ternary battery.
In the field of solid-state batteries, the goal of Ruipulan Jun is to develop all-solid-state batteries, and is conducting research on all-solid-state battery electrolyte materials, solid-state electrolyte reaction interface performance, and solid-state battery production processes.
In the field of sodium-ion batteries, Ruipulan Jun mainly conducts research on positive and negative electrode material systems, electrolyte systems, and processes.
At present, Ruipulan Jun's products have performed well in fast charging, energy density, cycle life, and reliability.
In terms of fast charging technology, Ruipulan Jun's mass-produced products can achieve 15-18 minutes fast charging, and its research and development products can achieve 9-12 minutes fast charging.
In terms of energy density, Ruipulan Jun has pushed the quality energy density of the mass-produced lithium iron phosphate battery cells to 180-200Wh/kg, and the quality energy density of the composite battery cell samples to 200-230Wh/kg. According to Frost & Sullivan's report, the energy density of these two types of cells is the highest in the industry.
The quality energy density of Ruipulan Jun's mass-produced ternary lithium battery cells has also reached 245-255Wh/kg, while the quality energy density of the high-nickel lithium battery cell samples has exceeded 300Wh/kg.
In terms of cycle life, Ruipulan Jun can meet the demand for 8,000-12,000 cycles and a calendar life of 15-20 years through internal circulation self-balancing technology and highly reliable component products.
Rapid Growth in R&D Investment, Patents, and Production Capacity
To achieve the above technological achievements, Ruipulan Jun's investment in research and development and production manufacturing is essential.(1) R&D investment doubled
According to the prospectus, from 2019 to the first half of 2022, R&D investment of Ruipulan Jun was 48 million, 72 million, 246 million, and 257 million yuan, respectively, with almost doubled YoY growth.
As of last year, more than 2,000 R&D personnel have participated in the work, and the continuous increase in R&D investment and personnel input provide a guarantee for Ruipulan Jun's technological leadership.
Regarding intellectual property, the prospectus shows that Ruipulan Jun has 1,712 patent applications, including 503 invention patents and 36 design patents. Currently, 848 patents have been granted, 628 of which were granted in 2022.
(2)Global production capacity expansion
In the context of the rapid growth of new energy vehicles and the tight supply of batteries, the production capacity of battery companies usually determines the size of the market share they can obtain.
To firmly establish its TOP10 position or even higher in the market, capacity expansion is essential for Ruipulan Jun. As of September 30, 2022, Ruipulan Jun has a designed annual production capacity of 32.7 GWh. By the end of 2023, Ruipulan Jun's total annual production capacity is expected to exceed 70 GWh, and production bases will be distributed in Wenzhou and Jiashan of Zhejiang, Foshan of Guangdong, and Liuzhou of Guangxi.
In the long term, Ruipulan Jun aims to achieve a production capacity of more than 150 GWh by the end of 2025. Compared with the planning of other enterprises with 500 GWh or 600 GWh, this goal is relatively restrained and pragmatic. After all, capacity is something to be achieved, not something to be bragged about.
Ruipulan Jun, which has gained recognition from international customers, could not ignore the importance of global layout. The prospectus shows that Ruipulan Jun plans to establish production factories in Europe, Southeast Asia, South America, and other regions to enhance its global business. The goal is to be closer to local natural resources and raw materials and to diversify geopolitical risks.
In Europe, Ruipulan Jun plans to establish battery pack production plants in the short term and battery cell production plants in the long term. In Southeast Asia, Ruipulan Jun's plan is to establish battery cell production plants to help it leverage the upstream strategies of QingShan Group in Indonesia. In South America, Ruipulan Jun plans to establish battery pack production plants, enter the American market, and leverage the existing business advantages of QingShan.Under objective factors such as the pandemic, anti-globalization, and inflation, the safety and reliability of the supply chain is also an important factor for car companies to choose battery companies.
The well-known "Nickel King" QingShan Group behind it is the foundation and confidence for Lishen's capacity expansion and international layout. QingShan Group has brought unique resource advantages and supply chain advantages to Lishen's development.
The "money is no object" QingShan Group has not only a wide layout in the field of resources, but also close relationships with upstream raw material companies. Most of the upstream battery industry chain companies that went to Indonesia to develop the nickel industry, including Huayou Cobalt, GEM, Zhongwei Co., Ningde Times' subsidiary Guangdong Bangpu, Bettery, etc., have announced the construction of factories in the QingShan Industrial Park.
Based on the current cooperation, Lishen has signed a framework agreement with QingShan Group's subsidiary Yongqing Technology to ensure long-term stable and predictable supply of raw materials (including lithium compounds, ternary precursors, diaphragms, and graphite).
According to the framework agreement, in the next three years, Lishen can purchase raw materials from affiliated parties such as Yongqing Technology for a total amount of up to RMB31.6 billion. The agreement specifies that QingShan Group will supply raw materials with preferential terms for three years to support Lishen's expansion and enhance its competitiveness in the supply chain.
The unique natural conditions and continuous progress of Lishen make it an indispensable force among Chinese power battery companies.
This article is a translation by ChatGPT of a Chinese report from 42HOW. If you have any questions about it, please email bd@42how.com.