Author|Yun Ge
In the past year, the sales ranking race of new forces in the auto industry was frequently staged. Following the success of "WEY XIAOLI," LINGPAI and NEZHA, as two dark horses, have always maintained strong momentum.
In 2022, NEZHA Automobile's cumulative sales exceeded 150,000 vehicles, a year-on-year growth of 118\%. NEZHA Automobile has climbed into the first tier of sales, becoming the first new energy brand with annual sales exceeding 150,000 units, breaking the growth record of Chinese auto brands.
The report card released by NEZHA Automobile shows that in terms of the market, the NEZHA U series and NEZHA V series have made great contributions, frequently ranking first in the subdivided market; the NEZHA S was successfully launched, with orders exceeding 20,000 units, and the number of directly-operated stores exceeding 120; regarding overseas markets, NEZHA's global map has covered ASEAN, South Asia, and Middle East markets, opening up a new pattern of globalization. In terms of technology, core new forces such as Tian Gong batteries and Haorui technology brands have borne fruit.
Anyway, this time, NEZHA Automobile has indeed stepped into the limelight. However, the embarrassing situation hidden under the halo above may only be known by NEZHA itself.
Entering 2023, with the continuous improvement of the new energy vehicle usage environment, China's new energy vehicle penetration rate will rush to 40\%, but factors such as "chip shortage and expensive electricity," fluctuating raw material prices, and subsidy withdrawal will have a short-term impact on market growth. In 2023, the highly competitive new energy vehicle market will undoubtedly be a difficult war.
NEZHA Automobile's founder, Feng Yunzhou, mentioned in the 2023 New Year's greetings: "NEZHA Automobile is still in the start-up phase, and surviving with high quality is our goal."
Feng Yunzhou is right. The high sales volume of NEZHA Automobile is accompanied by some hidden worries, such as the concentration of sales in the mid-to-low-end market, unfavorable financial conditions, and complex equity structures making it difficult to go public.
Will NEZHA's "speed" be stable or short-lived?
2022, Sales Boost
The biggest reason for NEZHA's "popularity" is the affordable price and the main focus on mass-production models. With the advantage of "cost-effectiveness," NEZHA Automobile has already gained a foothold in the mid-to-low-end new energy vehicle market.
From the "first 100,000" to the "second 100,000," NETA Auto set a new record for China's new car-making forces by achieving it in just over 8 months, fully demonstrating the "NETA Speed."
The secret to NETA Auto's rapid sales growth lies in its direct sales + city partners sales model. There are now over 400 stores nationwide, covering more than 200 cities, with coverage of prefecture-level cities exceeding 60%.
In addition to its market layout, technological development cannot be ignored.
Dai Dali, NETA Auto's Chief Technology Officer, stated that the Chinese new energy vehicle industry is reshaping the global pattern in an all-around way, and technological innovation will become the key point to determine the ultimate outcome of the new energy vehicle industry.
In November 2022, NETA Auto released its "Haohong Strategy 2025," which includes three major technology brands: Haozhi Supercomputer, Haozhi Electric Drive, and Haozhi Range Extender. It also includes three industry-leading technology products: the Intelligent Vehicle Central Supercomputer Platform, the 800V SiC High-performance Electric Drive System, and the Efficient Three-in-One Range Extender.
The Haozhi Central Supercomputer Platform has super-strong computing power, large-capacity storage space, and rich external interfaces, with a maximum computing power of up to 1000Tops; the Haozhi 800V SiC Electric Drive System is a three-in-one electric drive system composed of "SiC electric control + oil-cooled flat wire motor + fine high-tooth reducer," with a maximum output torque of 4600N.m and a hundred-kilometer acceleration of 3s; the efficient three-in-one Range Extender is a highly integrated engine, generator, and generator controller, 5-10% smaller in size than the same level of Range Extender.
Moreover, the intelligent and safe "Shanhai Platform" fully developed by NETA Auto is already mounted on the NETA S and can achieve both a range-extending and a pure electric power system.
In 2022, NETA Auto began its "out to sea" year, accelerating its globalization strategy. Currently, NETA has opened sales channels in countries such as Thailand, Myanmar, Nepal, Laos, and Israel. In August, the NETA V right-hand drive version was launched in Thailand. In September, NETA Auto achieved four major milestone achievements: expanding its overseas footprint, launching new cars overseas, forming strategic partnerships, and opening its first overseas direct sales store. In October, NETA Auto entered the Myanmar market. So far, NETA Auto has coverage in the ASEAN, South Asia, and Middle East markets.# Sales vs. Profit: The Dilemma of NIO's Rising Deliveries
For new players in the automotive industry, the sales volume is a more important indicator than profits, which is affected by two major factors: production capacity and order backlog. The continuous increase in deliveries of NIO vehicles reflects a stronger market demand for this brand's products.
However, high sales volume alone cannot solve NIO's problems. In terms of both market heat and business prospects, compared to the aggressive and confident competitors like NIO and Ideal, NIO seems to be struggling.
The seemingly shining NIO cars do not necessarily guarantee a smooth ride for NIO.
By 2023, NIO will face at least three issues: the difficulty of moving upmarket, profitability challenges, and difficulties in IPO listings.
Over the past few years, independent brands in various sectors have been making qualitative leaps, scrambling for the high-end market niche. Old brands launch high-end sub-brands, while startups directly target high-end markets.
Undoubtedly, NIO wins with cost-effectiveness among the new generation of energy vehicle brands. However, this translates to low-price labels, meaning that NIO needs to address the significant issue of moving upmarket.
![https://42how-com.oss-cn-beijing.aliyuncs.com/article/image_20230114183133.png)
So far, NIO has launched four new products aimed at the public. The N01 model is already out of production, while the remaining lineup consists of NIO U, NIO V, and NIO S. Of these models, NIO U and NIO V mainly support sales volume, but their positioning is low, with prices ranging from RMB 123,800-185,800 and RMB 79,900-123,800, respectively. It was not until NIO S was launched that its price climbed to over RMB 200,000, and even reached over RMB 300,000.
Vice President and General Manager of NIO's brand center, Chen Cilong, also mentioned that it is more challenging for a brand to move upmarket than to move down, "For a brand, the momentum and brand strength are built on top, and those high-end luxury brand can release their potential by going down-market."
![https://42how-com.oss-cn-beijing.aliyuncs.com/article/image_20230114183152.png)
However, it is difficult for a cost-effective car brand to move upmarket because slight price increases mean it is competing with rivals such as BYD and GAC Aion in the same price range. It is challenging for NIO to rival these competitors, both in terms of brand attraction and product competitiveness.The coverage rate of NETA Automobile's stores in prefecture-level cities exceeded 60%, and its layout in first-tier cities cannot bear NETA Automobile's upward goal.
Apart from the brand level, NETA Automobile also has obvious shortcomings in technology when it comes to pushing into the high-end market. For example, when it comes to BYD, users can think of blade batteries; when it comes to Weilan, users can think of HarmonyOS intelligent cockpit; but when it comes to NETA Automobile, there are few technological highlights that come to mind. Insufficient research and development capabilities are one of the major obstacles for NETA Automobile to break through the high-end market.
Furthermore, losses have always been a big burden on NETA Automobile. Like other domestic new carmakers, NETA is still unable to generate profits and has been losing money for several years.
According to data released by 360 Group, NETA Automobile had a net loss of 1.321 billion yuan in 2020, and the loss exceeded 2.9 billion yuan in 2021, with a total loss of more than 4.2 billion yuan over the past two years. "Quantity without quality" has put enormous pressure on NETA Automobile due to these losses.
In 2021, NETA Automobile's cumulative sales volume was 69,674 units, with operating income of 5.734 billion yuan. That means, in 2021, the revenue generated by each NETA Automobile was only about 80,000 yuan. In contrast, in 2021, the average price of a NIO car was 410,000 yuan, and that of an Ideal car was 320,000 yuan.
To obtain more financial support and achieve rapid expansion of their business, listing has become the inevitable way out for new carmakers. LI, which is also part of the second-tier new carmaking camp, was listed on the Hong Kong Stock Exchange in September 2022. However, there has been no news of an IPO for NETA.
It was reported that as early as 2020, NETA Automobile planned to go public on the Science and Technology Innovation Board in 2021, but the strict review of the board eventually led to the plan's failure. Unless there are unforeseen changes, it is expected that NETA will further launch an application for listing on the Hong Kong Stock Exchange in 2023, which is also an important reason why NETA will focus on achieving its performance in 2022.
However, with the advent of the capital winter, listing in Hong Kong is not a sign of victory for new carmakers, but rather pushes them into an awkward position. The listing of LI resulted in breaking, and the capital market is not friendly to new carmakers who follow the cost-effective route.In addition, according to the external investment announcement released by 360 at the end of 2022, the company currently holds 10.72% of the equity of NIO, with a corresponding book value of 1.153 billion yuan. Based on this calculation, the latest valuation of NIO is 10.756 billion yuan. Compared with the valuation of up to 25 billion yuan after completing the D-round financing in July 2022, the valuation of NIO has dropped by billions in less than half a year.
NIO, which aims to win by sales volume, sold only 7,795 vehicles in December 2022, a year-on-year decrease of 23% and a month-on-month plummet of 48%. The consecutive decline in sales volume in November and December also raised concerns about NIO's development in 2023.
Taking into account various factors, NIO, which appears to be doing well on the surface, is actually not doing well. At present, as the development of NIO's foot slows down and WM Motor falls into a funding crisis, the new forces in the car manufacturing industry have completely lost their former aura. Surviving is the biggest goal for NIO.
If NIO wants to get rid of losses and the low-price dilemma, it should focus on sales volume in the short term and on technology in the long term.
Currently, NIO has launched the Shan Hai platform, but it still needs to come up with core technologies in the fields of three-electric and intelligence to increase its value. In NIO's New Year's message for 2023, it was said that NIO will continue to increase R&D investment, continue to deepen product platform, generalization, and full-stack self-research, master core technology, establish a high-standard and digitized R&D system, and establish the intelligent advantage of NIO.
Another key word in NIO's 2023 New Year's message is "upward brand".
NIO stated that it will adhere to the long-termism of brand building, adhere to the brand vision of making high-quality intelligent electric vehicles accessible, and the value of technological equality. In the process of brand upgrading from low-end to high-end, performance quality, product marketing, and customer service are key issues. If these issues can be effectively resolved, NIO's upward brand may still have a chance.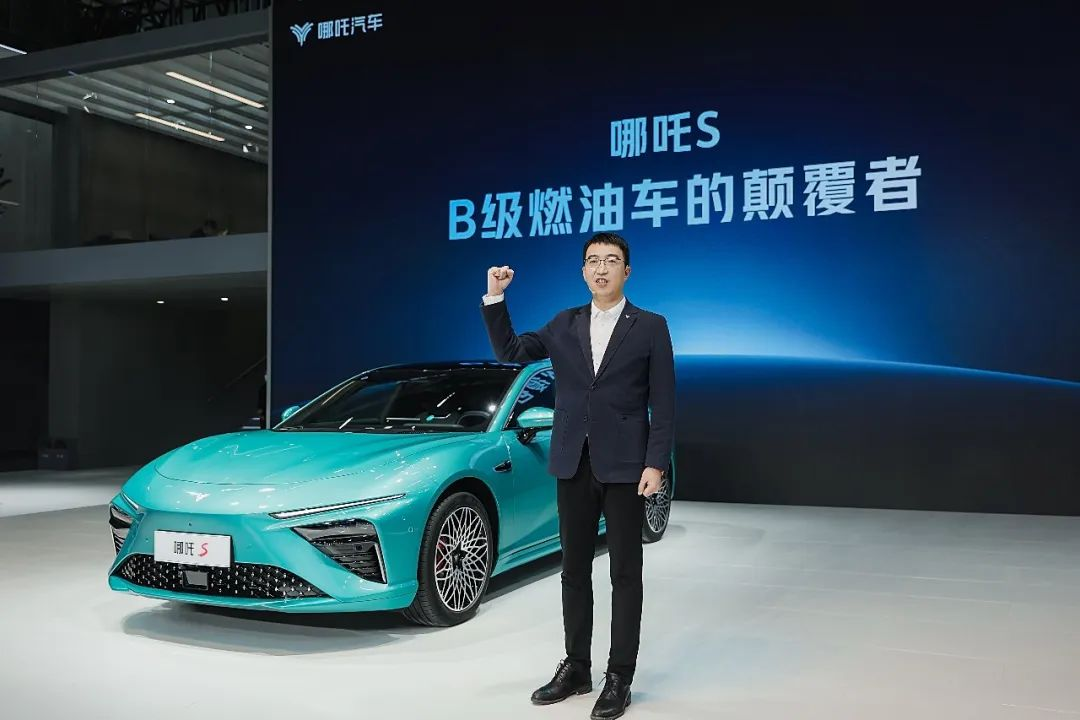 This article is a translation by ChatGPT of a Chinese report from 42HOW. If you have any questions about it, please email bd@42how.com.