From Matataki Community: Matataki Future Travel by Pineapple Dad
Author: Ren Haining
Recently, there has been an event that has been very popular.
Lexus announced that its pure electric car model RZ has started pre-sale. The new car includes three levels, with a price range of RMB 3.75 million to RMB 4.65 million.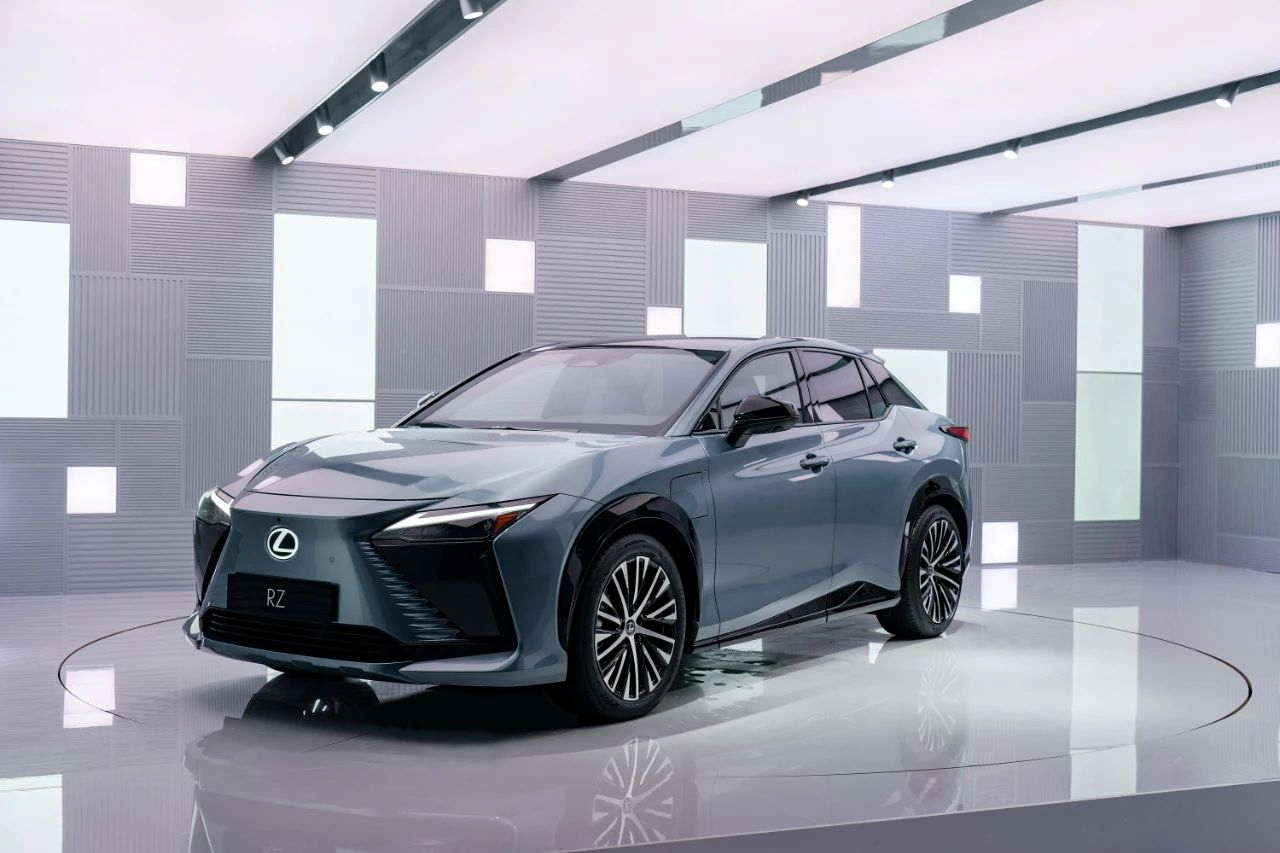 As a highly anticipated new pure electric car, it has also attracted some controversy.
There is a voice that believes that the Lexus RZ, as an e-TNGA pure electric platform build, is it just a luxury version of the Toyota bZ4X, or even a "re-shelled bZ4X"? Even my old classmate who was preparing to buy a car recently and thinks the Lexus RZ looks great came to ask me after hearing these questions: Is what they said true? Is RZ really just a luxury version of the bZ4X?
I replied with four words: Of course not.
Since so many people are concerned, let's talk about this issue in this article.
How did the issue arise?
In fact, the controversy about the "re-shelled" and "luxury version" has never stopped on the internet.
For example:
"Isn't the Porsche Macan just an Audi Q5?"

"Isn't the Cadillac XTS just a Buick Regal?"

"Isn't the Audi Q7 just a Volkswagen Touareg?"

And so on…
However, the logic of the real world will not change because of some doubts. For example, the Lexus ES, even if constantly criticized as the "luxury version of the Camry and the Asian Dragon," does not affect its sales. The new car still doesn't depreciate much, maintains a good resale value, and has good user reviews.
Why is this? Actually, it is very simple. The real Lexus ES users are able to understand the differences between the Lexus ES and Toyota Asian Dragon and Camry. And they are very clear that they are willing to pay for the premium brought by these differences.Switching to the Lexus RZ and Toyota bZ4X, the underlying logic is actually the same.
So, what are the differences in product?
Let's talk about it in detail.
Because I have been paying more attention to new energy vehicles in recent years, I have studied this car for a long time. In my opinion, the difference between it and the Toyota bZ4X is at least reflected in two aspects:
First: The surface product power —— Different usage experience brought to users.
Second: The service power behind – Different psychological experience brought to users.
Let's first talk about product power.
Products are always the core that users pay for. If I use two keywords to describe the Lexus RZ, I think it is "macro luxury" and "micro detail."
Luxury is relatively easy to understand.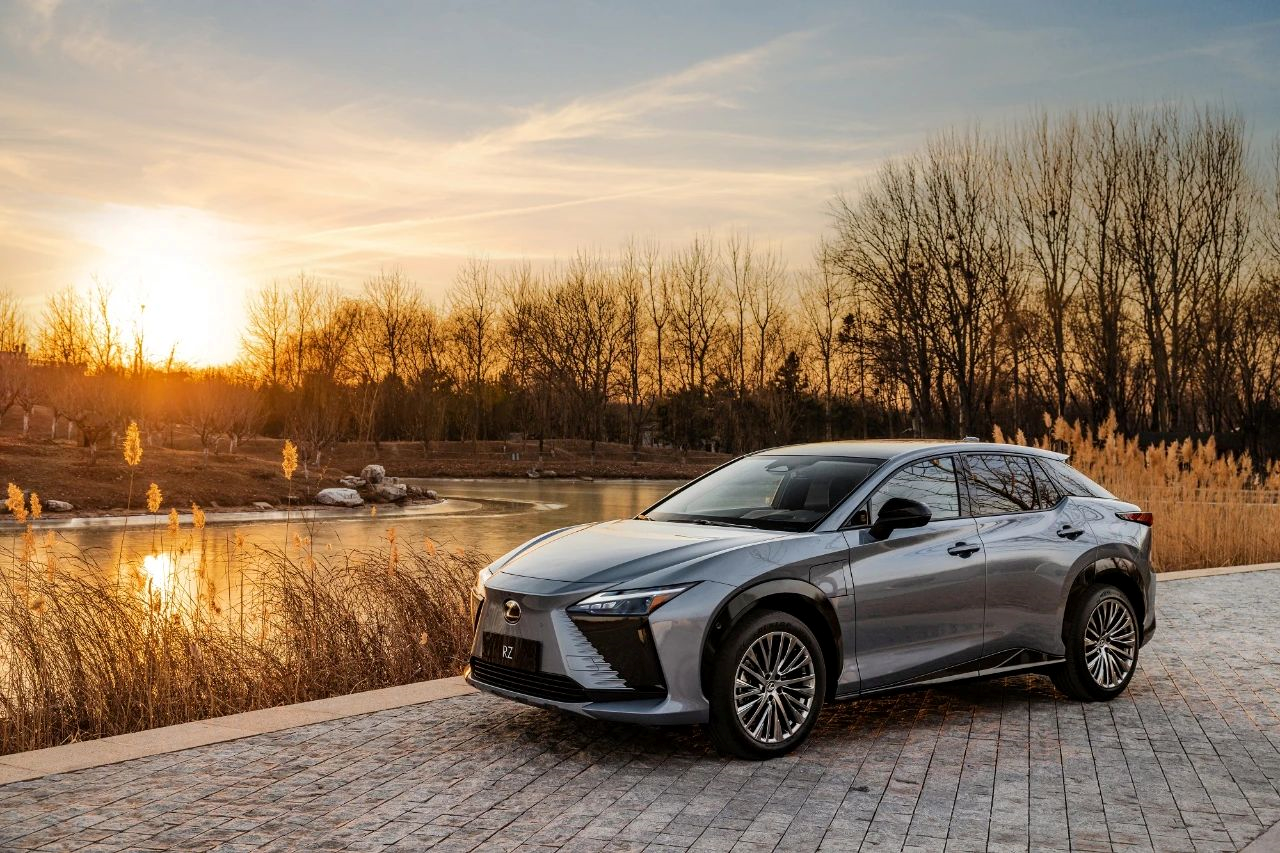 The most intuitive difference between the two cars is that the size of the Lexus RZ is one level larger than the Toyota bZ4X. The length, width and height of the former are 480518951635mm, while the latter is 469018601650mm. The length of one is at the level of 4 meters 8, while the other is at the level of 4 meters 6. At first glance, the difference is still very obvious.
More importantly, because of the completely different positioning, the overall design language of the Lexus RZ is obviously more luxurious. It adopts the latest family design language, the spindle-shaped grille is changed to a large area closed treatment, the side still uses sharp design style, and the tail adopts a sleek feeling.
For users, if you conduct a small experiment by placing two cars together and sticking their badges together to guess the prices, the results will be very intuitive. Even if the Lexus RZ is quietly parked there, its atmosphere and sense of luxury are naturally overflowing.
In addition, in addition to this overall sense of luxury, the Lexus RZ has a sense of detail when viewed from a micro perspective.
For example, let me give you two small examples that I like:
First: About Light.
In terms of creating lighting and lightness in the car, Lexus RZ has really made great efforts.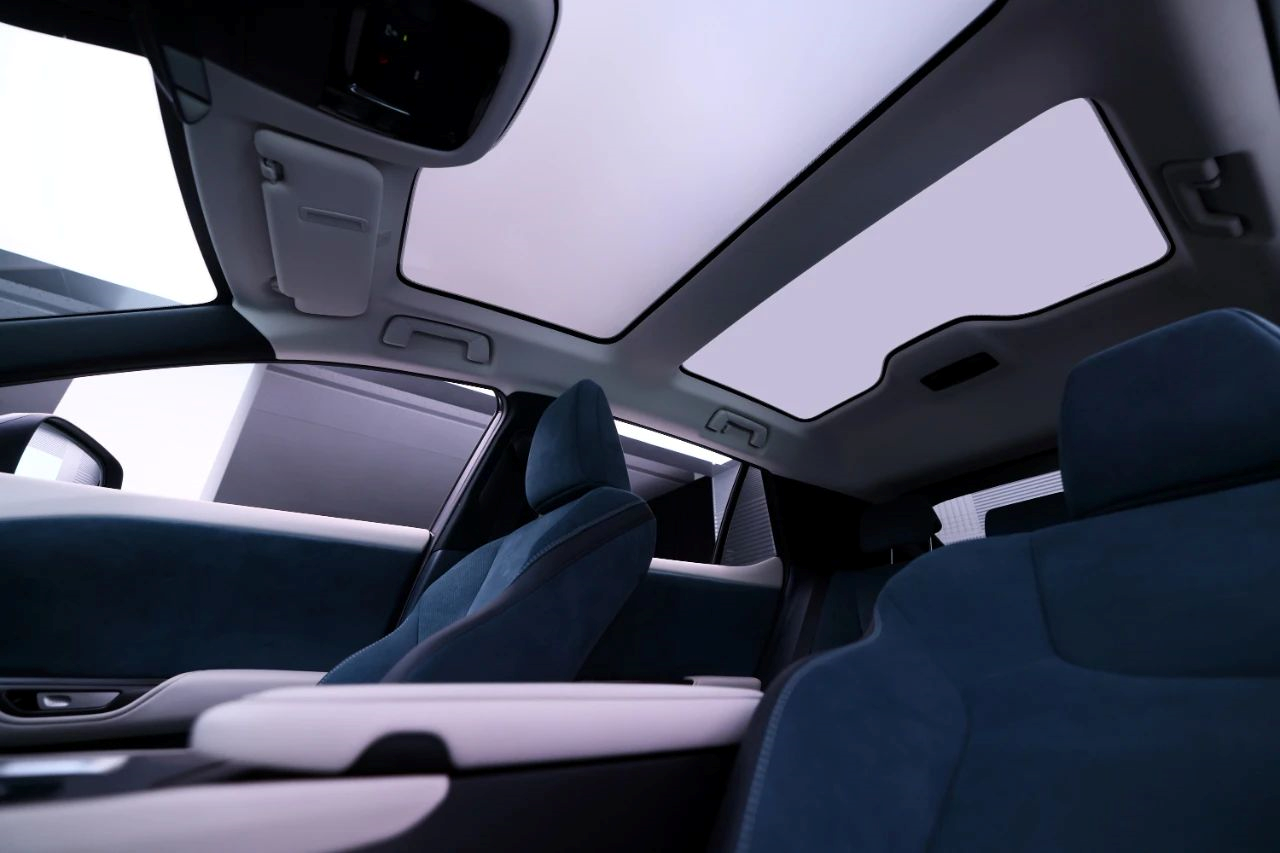 This car is equipped with a panoramic sunroof, and Lexus has used a function called "electrically controlled variable color" for the first time. It can adjust and moderately block the light according to the needs of the drivers and passengers, with just one click to change the color and mist, and isolate strong light. At the same time, the horizontal and vertical openings are enlarged, further enhancing the sense of openness and brightness in the car.

In addition, this sunroof also uses Low-e radiation-resistant coating, which has the characteristics of high infrared reflectivity and low emissivity. While heat insulation, it can effectively block nearly 99% of ultraviolet rays. In this way, even in the big sun of summer, you don't have to worry about sunburns, and the natural light in the car is comfortable enough.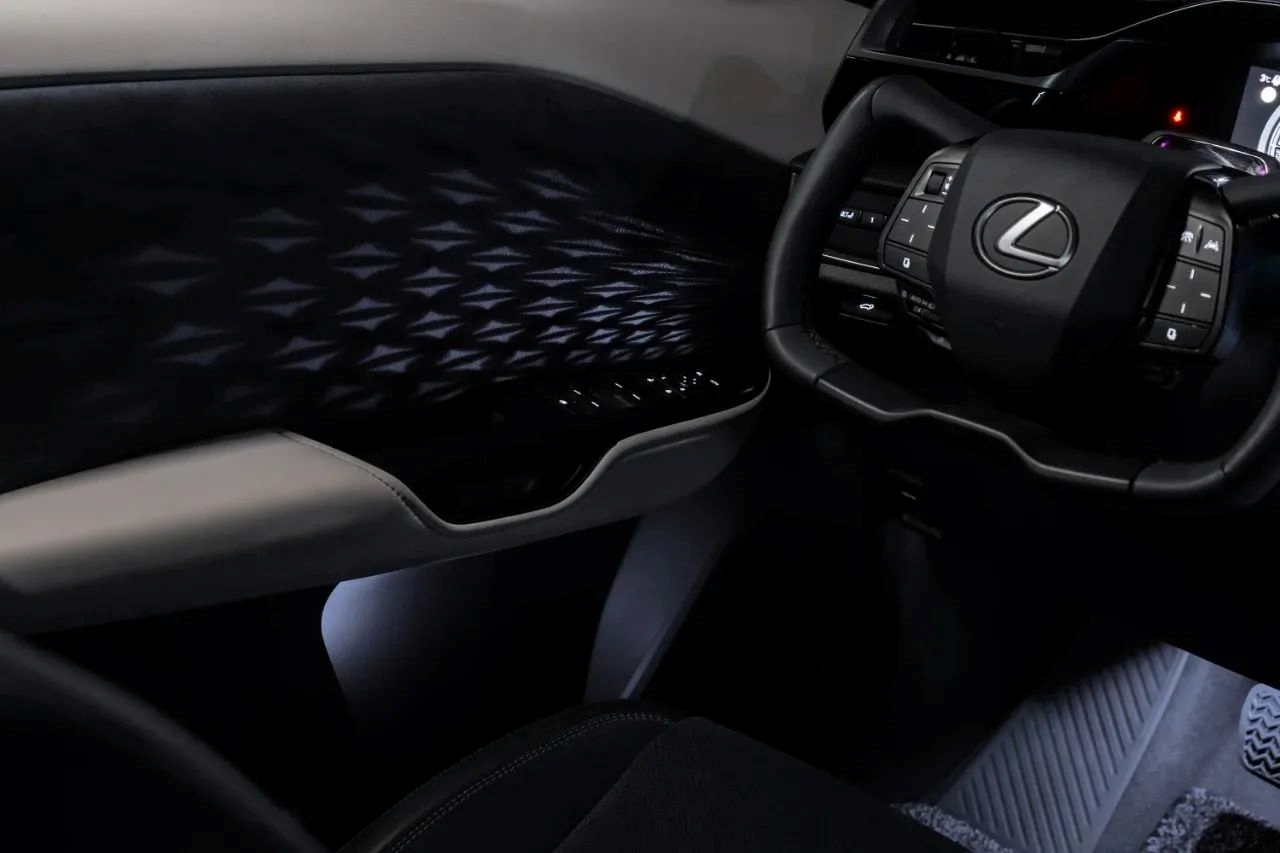 It is worth noting that the Lexus RZ also has a detailed lighting configuration- Lexus officially calls it "light shadow commendation projecting dynamic atmosphere lights." What is this for? Simply put, it is the ambient light in the car, but it is not an ordinary ambient light. Lexus has pioneered the projection of light and shadow. As you can see from the images, it projects a wedge-shaped light pattern onto the door trim, and uses spatial shadows, materials, and colors to create a very atmospheric interior space.Second: About NVH.
The NVH performance of Lexus products is already well-known with a good reputation. This time, the Lexus RZ takes it a step further with more detailed upgrades for NVH control.
Firstly, in terms of passive sound field, this car conducted structural layout research during styling development in order to reduce the cross-sectional area of A-pillars to control turbulence and wind noise, minimizing airflow diversion. In addition, the entire front hood opening edge has a sealed design to eliminate noise produced by airflow disturbance, and both the front and rear row are equipped with noise-reducing glass and cross-section door frames, which greatly improves the overall NVH of the vehicle.
Of course, there is also active sound field creation. Good NVH goes beyond just insulating material such as sound-deadening cotton and rubber strips, it requires adjustment day after day. For example, the Lexus RZ's ASC active noise reduction and simulated sound wave system has been upgraded from a dedicated ECU and speaker to a comprehensive audio system. Through actively creating specific frequency sound waves, external noise can be eliminated. In addition, low-frequency noise reduction simulated sound is used to ensure minimal interference with passenger conversation in the car. As a pure electric car, the noise is already lower, so we can look forward to the NVH of the Lexus RZ even more.
In fact, there are many more details about the Lexus RZ product, such as the nanoeTMX nano-water ion generator & PM2.5 air filtration system that significantly suppresses viruses, fungi, bacteria, and allergens.
And so on and so forth…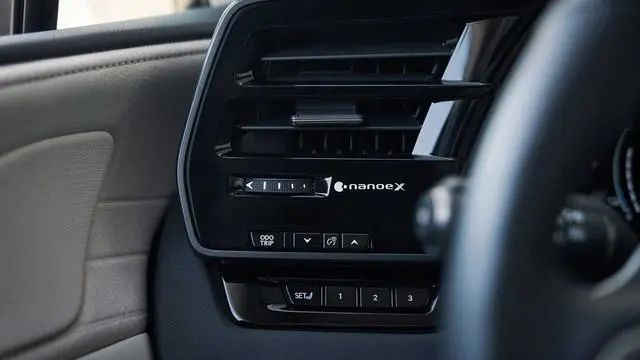 Do these product details matter?
For me, they are very useful.
Their existence can make my driving experience more comfortable, and the satisfaction they bring will further develop into psychological satisfaction, making every use and every ride of my car a form of enjoyment.This pleasure brought by the product details experience, I am willing to pay for it. Besides, when I think of Lexus having better materials, higher production standards, and more durable quality, I feel that the money is worth it. I believe potential Lexus users should also feel the same.
Don't forget the indispensable service
Finally, let's talk about the service.
Lexus service, Lexus owners know it.
One of my former colleagues is the owner of an ES300h. He always says, "If I change my car in the future, I will still choose Lexus." As for why? In addition to the quality of the car itself, it is largely due to the service.
As he said, when he first bought the car, Lexus's colleagues were the most sincere, based on his needs, never persuading him to buy high-end or additional configurations. Later, when he went for maintenance, the whole process was effortless, and he would clearly feel that he bought a luxury brand car when he went to the dealership.
This time, with the Lexus RZ, the level of service undoubtedly continues.
According to current official information, Lexus provides Chinese consumers with 6 years or 150,000 kilometers of free whole-vehicle warranty service and 10 years or 200,000 kilometers of free warranty service for the three-electric systems. In addition, there is also a free whole-vehicle maintenance service for 6 years or 150,000 kilometers, which includes air conditioning filter elements, some working oil fluids, and the replacement of wear-limit brake pads, brake discs, wiper blades, and other vulnerable parts. This undoubtedly reduces the post-purchase usage expenses for users.
Therefore, objectively speaking, every Lexus, regardless of the power system used, is worthy of the luxury brand halo above it.
This article is a translation by ChatGPT of a Chinese report from 42HOW. If you have any questions about it, please email bd@42how.com.