Author: Wang Xuan
2022 is the year for the reshuffle of new energy vehicle companies. In January, NIO was pushed out of the top three of new energy vehicle sales by Xiaopeng Motors, which sold 11,000 vehicles. Since then, Xiaopeng Motors has been on a roll. In September and October, its monthly sales exceeded 18,000 vehicles.
Although Xiaopeng Motors' sales have continued to climb, there have also been doubts from the outside world. In fact, in October, the number of vehicles insured by Xiaopeng Motors was only 9,832, almost halved compared to the number of vehicles delivered, which was 18,016.
Not just in October, there has been a discrepancy between the number of vehicles delivered by Xiaopeng Motors and the number of vehicles insured in the previous few months. Insurance statistics are calculated based on the purchase of compulsory insurance, while the difference between the number of vehicles delivered and the number of vehicles insured may have entered the B-side vehicle market, such as leasing, sharing, and ride-hailing services.
It is not difficult to see that the more aggressively Xiaopeng Motors pursues delivery volumes, the lower the actual number of insured vehicles.
On the other hand, Xiaopeng Motors' core business is still the Xiaopeng U and Xiaopeng V, and the extremely low single-car profit margin is a threshold that Xiaopeng Motors is hard to surpass. According to the 2021 financial report, Xiaopeng Motors delivered 69,674 vehicles for the full year, with revenue of RMB5.735 billion and a net loss of RMB2.908 billion. Although some of the configurations of Xiaopeng U have a retail price of over RMB150,000, the low-end models of the vehicle and the Xiaopeng V are the mainstays of sales, with an average sale price of RMB82,312 for Xiaopeng in 2021.
In 2022, Xiaopeng S is their flagship model. To create a product with a selling price of over RMB200,000 is something Xiaopeng Motors must do. They need a product with higher profitability, while also using this opportunity to enhance their brand. However, it is difficult to prove that Xiaopeng Motors' brand strength, Xiaopeng S' product strength, and Xiaopeng S' selling price are all matched together.
At least for now, the C-end market's attitude towards Xiaopeng S is still one of skepticism rather than recognition. In October, the actual number of insured Xiaopeng S vehicles was only 69. Of course, Xiaopeng Motors is aware of this. Given the current market situation, the market below RMB200,000 needs to focus on cost-effectiveness, while the market above RMB200,000 needs to focus more on technology.## These Technologies will Keep Nezha Competitive in 2025
Haozhi Supercomputer
The electronic and electrical architecture is the "brain and nervous system" of a car, and it determines the upper limit of the intelligent experience of autonomous vehicles. In order to achieve high-level intelligence, automakers need to transform the electronic and electrical architecture of cars from a distributed system to a centralized system and build a central supercomputer platform.
The central supercomputer platform named Haozhi, which was released by Nezha Automotive this time, adopts a central computing architecture, collaborates with four area controllers, and an SOA service software architecture to create a highly intelligent platform that can adapt to different vehicle models. It is planned to be installed in cars by 2024.
Haozhi Central Supercomputer Platform has three characteristics: ultra-high computing power, large storage capacity, and rich peripheral interfaces. The computing power can reach up to 1000 Tops, supporting L4 level autonomous driving from intelligent driving to cabin functions integration. The memory is 8~64GB, the storage can be up to 1TB, which can store high-precision maps, audio and video entertainment, and vehicle big data.
The platform has 2 2.5Gb, 8 1Gb, and 6 100Mb Ethernet interfaces, which can support 5G-V2X Tbox access, and support vehicle-road collaboration. It also has 18 camera interfaces, which can realize full 8 million camera surround, side, front and rear view, and cabin monitoring, as well as 20 CANFD interfaces to provide communication redundancy for the backbone Ethernet, ensuring the communication security of the entire vehicle.
The Haozhi Central Supercomputer Platform also has an autonomous driving, audio and video entertainment, and vehicle control integrated solution, and has the AI deep self-learning ability on the vehicle side, which can continuously adapt to user habits and provide personalized services. It is also designed according to the functional safety architecture, meeting safety requirements for high-level intelligent driving. It also has an embedded national encryption chip, developed and designed according to national encryption standards to ensure information security. Moreover, it can be combined with the 5G TBOX to achieve high-bandwidth, low-latency communication between the edge and the cloud, and can be quickly upgraded via OTA, while the cloud can be deeply learned to achieve algorithm iteration.There are two product forms of Horizon Central Supercomputing Platform, Horizon Supercomputing 1.0 and Horizon Supercomputing 2.0. Horizon Supercomputing 1.0 is composed of the Intelligent Driving Unit and Intelligent Control Unit, which will be installed on an upgraded version of NIO ES8. Horizon Supercomputing 2.0 adopts a "Central + Regional" architecture and is composed of an Integrated Cockpit Domain Unit and Intelligent Control Unit, which will be applied to the next-generation platform models of NIO cars.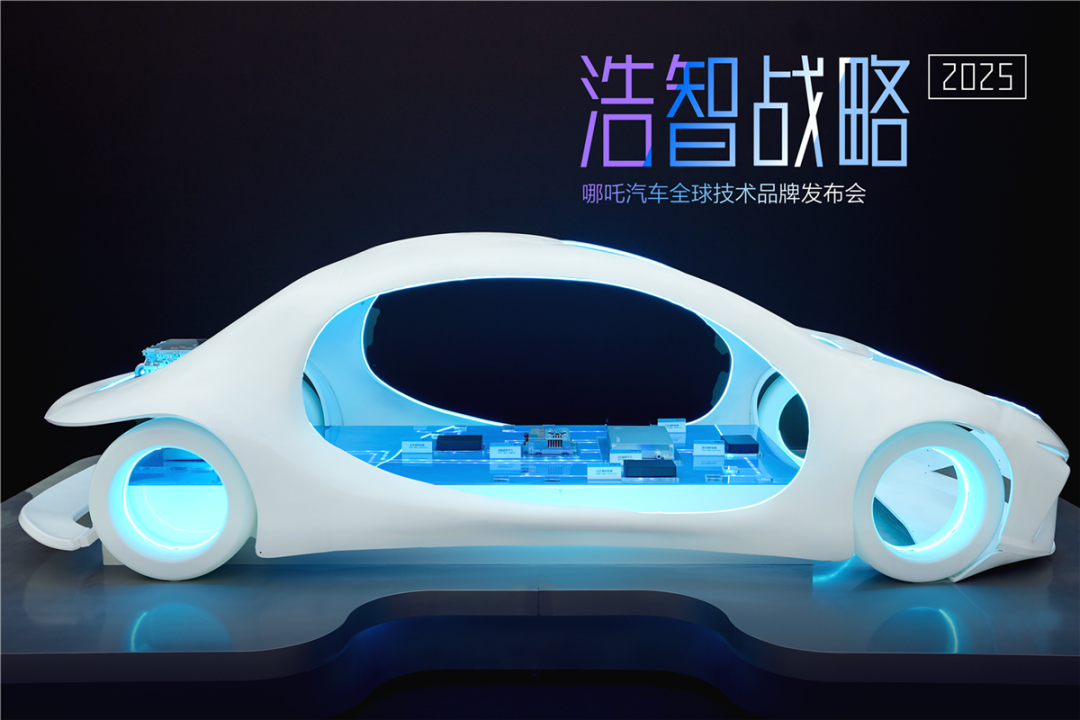 Horizon Electric Drive
In terms of the development trend of electric vehicle drive systems, the 800V SiC high-performance electric drive system is likely to become the industry standard technology for the next generation. NIO's Horizon 800V SiC high-performance electric drive system, released by NIO cars, consists of three parts: SiC power control unit, oil-cooled flat wire motor, and fine high-tooth reduction gearbox. The system adopts a three-in-one high-integration design and an industry-leading integrated closed-loop cooling structure that is "high-voltage, high-speed, and high-efficiency" with three major highlights. It will be installed on the car in 2023.
The performance of the Horizon 800V SiC high-performance electric drive system is outstanding, with a motor peak power of 250 kW, a maximum motor speed of 21000 rpm, a maximum motor torque of 420 N·m, a maximum output torque of 4600 N·m, and an acceleration from 0 to 100 km/h within 3 seconds. It is applicable to 400V medium-voltage platforms and 800V high-voltage platforms, and the vehicle can be recharged for only 5 minutes, achieving a range of 200 km and an 8% increase in comprehensive range.
At the same time, the system reduces noise by 5-8 decibels. This will undoubtedly give NIO cars longer range, faster charging efficiency, better power performance, higher quietness.
Nezha Auto announced that it has the ability to fully self-developed and forward-facing 800V silicon carbide electric drive systems. Based on this, Nezha Auto will gradually launch medium/high voltage 135kW~270kW permanent magnet electric drive systems and asynchronous electric drive systems. Permanent magnet and asynchronous systems will undergo differential design of the rotor, and the controller will achieve modular design and manufacturing.
Haozhi Range Extender
Range-extended electric vehicles have become a popular technology due to their better fuel economy and lack of range anxiety. The newly launched Nezha S model has also introduced a range-extended electric version based on the pure electric version.
However, there is still room for improvement behind popular technologies. The range extender currently on the market is mainly composed of a simple combination of an internal combustion engine, generator, and controller, with large volume and heavy weight, which will inevitably affect the space and economic performance of the entire vehicle.
Integrated development can solve related pain points. The Haozhi high-efficiency three-in-one range extender released by Nezha Auto has four technical characteristics: small volume, cost-effective, high efficiency, and good quietness.
It has a small volume and is currently the most highly integrated and requires the smallest installation space for range extenders. It is highly integrated with the engine, generator, and generator controller. It is 5-10% smaller in size than the same level of range extenders and can be installed in sports car models such as Nezha S with extremely high requirements for the size arrangement of the front cabin. It is cost-effective, optimizes the number of components, and reduces costs by 10%. It is highly efficient, especially in the common working condition range of 5kW-25kW, reaching the highest level in the industry, 5% higher than the industry average. It has good quietness, with 3-5 decibels lower noise than the industry average.
In addition, when the Haozhi high-efficiency three-in-one range extender is installed on the vehicle, it can also achieve the "advance energy-saving" mode, which is an intelligent "predictive energy management" based on human-vehicle-road. It can intelligently adjust electric and fuel propulsion according to traffic flow speed, road slope, remaining mileage, etc.
The Haozhi high-efficiency three-in-one range extender has four power operation modes, including pure electric, range extender drive + battery charging, range extender + battery co-driving, and safety guardian.
In pure electric mode, the pure electric cruising range is 300 kilometers, without reserving power, equivalent to the driving range of a 400-kilometer electric vehicle. In range extender drive + battery charging mode, when the battery is low, it ensures that the battery does not drop below the lowest state. In the range extender + battery co-driving mode, it can meet the requirements of high-power driving and long-distance travel when accelerating rapidly or uphill. In safety guardian mode, when the power is seriously insufficient or the temperature is extremely low or there is a charge and discharge fault in the power battery, the range extender can work alone and automatically enter the safe operation mode.
Finally
At this technology press conference, Nezha Automobile not only brought its latest technological achievements, but also demonstrated its determination. Nezha Automobile's brand-going-up road does not rely solely on sales but on technology as the core driving force.
This article is a translation by ChatGPT of a Chinese report from 42HOW. If you have any questions about it, please email bd@42how.com.