Automatic Driving Fully Unmanned Commercialization Process is Steadily Advancing as Baidu Becomes the First to Start Testing "Front Row Unmanned, Back Row Manned"
By Zhang Ruichen, Edited by Wu Xianzhi
On November 21st, Baidu became the first company to be granted permission to start testing "front row unmanned, back row manned" in Beijing, which means the commercialization process of fully unmanned automatic driving is steadily advancing.
Driven by policy and technological innovation, Beijing's intelligent connected vehicle policy pilot zone has continuously broken through, releasing a series of innovative management policies with a national first creation status, including highway testing, unmanned urban road testing, demonstration applications and commercial pilots for travel service providers, unmanned shuttle lane testing, and demonstration applications.
In October 2021, Beijing's intelligent connected vehicle policy pilot zone opened the automatic driving unmanned road testing. The implementation rules clearly divided the testing into three stages: "front row unmanned, back row manned", "assistant in the passenger seat", and "outside the vehicle remotely". This has promoted the industry in an orderly manner to enter the entire vehicle unmanned stage.
The automatic driving unmanned road testing is currently in the second stage, and Baidu Apollo is one of the pioneers of automated unmanned driving. After obtaining permission, this time Baidu Apollo launched the "front row unmanned road testing" with the first batch of Apollo Moon unmanned vehicles in the 60-square-kilometer senior automatic driving demonstration zone in Beijing.
Before this, in August 2022, the governments of Chongqing and Wuhan issued policies for fully unmanned commercialization trial of automatic driving, and granted Baidu the first batch of demonstration operation qualifications for full unmanned vehicles nationwide, allowing the automatic driving vehicles without safety personnel to carry out commercial services on social roads.
Under the push of national policies, as of now, 16 cities in China have issued approximately 109 automatic driving test licenses. From the perspective of the number of licenses issued by cities, Beijing has issued the largest number, totaling 59, accounting for 56% of the total number issued.
Baidu Apollo Accelerates the Commercialization Process
Baidu Apollo's automated driving and travel service platform "Luobo Kuaipao" continues to expand its operating scale. By the end of the third quarter of 2022, it had provided services for 474,000 rides, and the cumulative number of rides provided to the public had reached 1.4 million. In Beijing, Shanghai, and Guangzhou, it completes more than 15 rides per car per day on average, further consolidating its leading position in the global market for automatic driving travel services."`

Intelligent driving solutions have entered the stage of profitable operation, providing major automotive companies with intelligent driving solutions, such as Baidu's ANP-assisted driving and DuerOS in-car voice interaction. These intelligent driving solutions have entered the final stage of commercialization.
The demand for Baidu and Apollo's automotive intelligence solutions is increasing. Recently, their cumulative contracted and signed amounts are expected to reach 11.4 billion yuan, an increase of 50% compared to last year. In addition, Baidu has deepened its cooperation with China's largest automotive technology company and will launch vehicles equipped with ANP (Apollo Navigation Pilot), AVP (automatic parking), and high-precision map solutions in the second half of next year.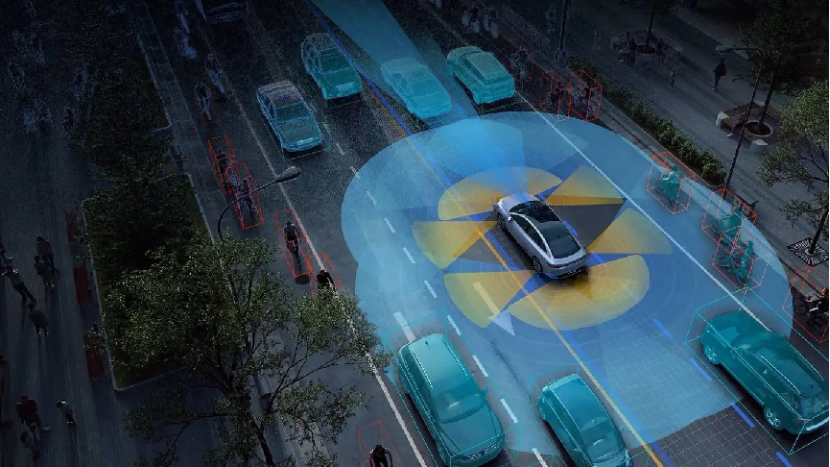 As of the end of the third quarter of 2022, Baidu ACE Intelligent Traffic Solutions have been adopted by 63 cities.
Baidu's ACE Traffic Engine (autonomous driving, vehicle-road collaboration, and efficient travel) has characteristics of all-element monitoring, multi-system integration, and high openness and compatibility.
To promote the in-depth integration of artificial intelligence with infrastructure, transportation equipment, transportation services, and industry management, Baidu uses big data, cloud computing, and artificial intelligence to continuously improve the modernization level of urban governance systems and governance capabilities, and to construct a modern intelligent traffic system with real-time sensing, instant response, and intelligent decision-making, making cities run smoother and life better.
Currently, the comprehensive solution of "Baidu ACE Traffic Engine" has been implemented in more than 10 cities such as Beijing, Changsha, and Baoding, and has landed in the Beijing Yizhuang high-level automated driving demonstration area with a construction scale of approximately 12.1 kilometers.

"`### Concluding Remarks
With the continuous development of technology, autonomous driving has become a new direction for the automotive industry.
Baidu's future is to some extent closely connected with the autonomous driving technology industry, and Baidu Apollo is currently one of the best representations of autonomous driving technology. However, it still requires more supporting policies to gradually achieve fully unmanned autonomous driving.
This article is a translation by ChatGPT of a Chinese report from 42HOW. If you have any questions about it, please email bd@42how.com.