Author: Zhang Yi
Under a collapsed nest, how can there be complete eggs? Winter is here, and no one can survive alone. In the new energy automobile industry, turmoil and change have become the keywords for struggling. The external environment of companies is like being inside a mountain, while the internal environment is constantly changing.
Recently, Wang Qiufeng, the Vice President of Beijing New Energy Automotive Co., Ltd. and the CEO of Jihoo Auto, announced her resignation for personal reasons, which comes just a year after the former CEO of Jihoo moved to Xiaomi. With Wang's departure, Jihoo has suddenly found itself in a leadership vacuum. Many speculate that Fan Jingtao, who once worked for Volkswagen and Hyundai and has more practical experience than Wang, will be selected as the next CEO.
However, at this critical moment, finding a capable CEO is indeed important, but it cannot solve all of Jihoo's current problems.
Personal Reasons or Other Reasons?
As of October, Jihoo's cumulative sales for this year were 11,669 vehicles, compared to a target of 40,000 vehicles, completing only 30% of the annual goal. This is not the first time Jihoo has faced such a situation. In 2021, Jihoo's target sales were 12,000 vehicles, but the actual sales were only 4,993 vehicles, completing only 40% of the annual goal.
The huge gap between expected and actual sales prevents Jihoo from achieving economies of scale, and its profitability is naturally unimpressive. From 2020 to 2021, Jihoo's net loss attributable to shareholders was RMB 6.476 billion and RMB 5.244 billion, respectively. Despite the annual research and development expenses being only around 1 billion yuan, Jihoo's losses even exceeded those of other brands such as NIO and Xiaopeng.
In the face of this embarrassing situation, Jihoo seems to be blaming "people" again. Former Jihoo CEO Yu Liguo was accused of responding to a car owner's question on the Jihoo APP with language that was considered "insulting" and "intimidating" by the car owner. Under pressure from public opinion, Jihoo chose to keep Yu Liguo out of the public view.
With a 7-year tenure at Beiqi, Yu Liguo witnessed Jihoo's birth and led its growth, but one mistake led to Jihoo losing its image and stability.
After Yu Liguo left, Wang Qiufeng, who joined the Arctic Fox team as the Brand Marketing Officer in 2020, took the helm as CEO. Prior to this, Wang Qiufeng was the Chief Editor of "Auto Knowledge," a Senior Reporter for "Economic Observer," the Editor-in-Chief of the Automotive Edition of "The First Financial Daily," the Director of the Sohu Automotive News Center, and the General Manager of Tencent Auto.
The appointment of Wang Qiufeng as CEO shows that Arctic Fox is bold in its choices. Although Wang Qiufeng is a senior media professional with a deep understanding of the automotive industry, there is a big problem with his lack of experience in managing a brand new car brand. Furthermore, Arctic Fox, which has a state-owned background, faces even greater internal resistance.
Arctic Fox may have forgotten that Luo Yonghao failed with the Hammer; Wu Xiaobo led Blue Lion to an unsuccessful IPO; Gao Xiaosong became the chair of Ali Music and lost "Tiantian Dongting" and "Xiami Music" in the process.
From an observer who is able to write eloquent remarks to a practitioner who is using a real knife and gun, it is not about crossing a seemingly invisible line, but about crossing towering mountains with the ambition to reach the sky. In terms of personnel, Arctic Fox has been a little naive and hasty.
No matter who the next CEO of Arctic Fox is, the pressure on him will not be smaller than that on the above-mentioned two people. Whether he can lead Arctic Fox to its peak is also questionable because it is quite apparent that behind a revolving-CEO there is always an immovable resistance.
Problems That A New CEO Cannot Solve
The market is not improving, leaders come and go, and the team's confidence is low. Arctic Fox, as an old player in the new energy field since 2016, has gone full circle and returned to its starting point.
Since Arctic Fox has returned to its starting point, it is better to sit down calmly and think through the most basic questions once again.
(1) Who is Arctic Fox?
On this issue, Arctic Fox is slightly ambiguous.
The official statement of Arctic Fox is: "The brand positioning of Arctic Fox is a high-end intelligent new energy vehicle brand that pursues ultimate performance and innovative design." At first, Arctic Fox also moved towards this direction.
At the Beijing Auto Show in 2016, Arctic Fox's gull-wing door electric supercar ARCFOX-7 made its debut. Later, it appeared at the 2018 Beijing Fashion Week and Shanghai International Circuit. Finally, it even went abroad to the Geneva Motor Show in 2019. While the ARCFOX-7 was making its presence felt everywhere, the NIO EP9, which debuted in 2016, had already set a new record on the Nurburgring, firing the first shot for high-end electric cars.
After solidifying its position in the automotive industry with the EP9, NIO naturally launched its first high-end mass-produced vehicle, the ES8. However, Lynk & Co. did not follow the pace of the ARCFOX-7 in producing high-end cars but instead released a two-door compact car called LITE priced at 100,000 yuan.
With the former aiming for the skies and the latter on the ground, Lynk & Co.'s high-end positioning was uncertain from the beginning.
(2) Who is Lynk & Co. selling to?
With an uncertain brand positioning and an unclear user portrait, Lynk & Co. always seems to be late to the party.
Wang Qiufeng said, "Lynk & Co.'s target user group is mainly concentrated between the ages of 31-40, with consumption ability, life experience, and a pursuit of quality," but she missed two words – "male."
In 2021, Lynk & Co. sponsored "Fifty Kilometers of Peach Blossom Valley", hoping to generate some influence among female users. The outcome was predictable – a large amount of marketing expenses turned into sunk costs.
Has the five-year-old Lynk & Co. not identified a clear user portrait? Don't they know that the customers who usually buy Lynk & Co. are middle-aged males such as civil servants, lawyers, and teachers?
Perhaps this also exposes Lynk & Co.'s institutional weaknesses – a lack of sufficient market research, a disregard for user portraits, and impulsive decision-making. Or maybe in 2021, Lynk & Co., which was already in a sales crisis, began to resort to desperate measures.
After realizing the importance of a user portrait, which was obtained at a great cost, Lynk & Co.'s marketing strategy finally took on the appearance of a high-end brand.
Due to the frequent outbreaks of the pandemic, a large number of offline concerts were canceled. As a result, Lynk & Co. partnered with WeChat's video platform to sponsor three online concerts titled "You Must Take Care". The concerts featured well-known classic rock bands such as Cui Jian, Luo Dayou, Tang Dynasty, and Black Panther. The campaign succeeded in evoking a nostalgic feeling among viewers with a high concentration of high-end elements.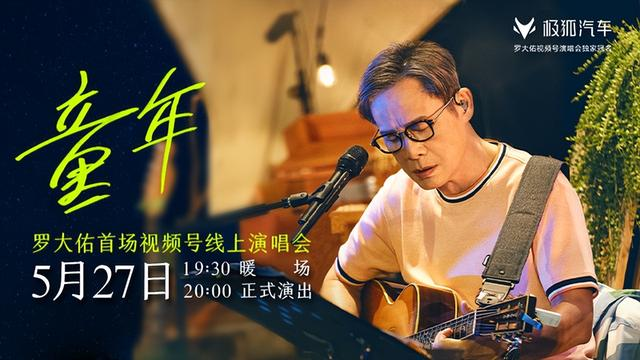 Ultimately, the exposure within the WeChat ecosystem totaled over 3.2 billion, and the cumulative reading volume of Weibo topics exceeded 1.7 billion. Wang Qiufeng used the poetic phrase "quickly enter the plot, gradually leave white space" to summarize Lynk & Co.'s brand strategy.Through this approach, the brand and users have a basis for empathy, making it easier to achieve mutual recognition. Taking advantage of the expansion of the traffic pool, JICHU should have accelerated the pace of lead conversion to save declining sales.
Unfortunately, JICHU did not follow up effectively, persisting only in the creation of long-term value. As a result, its popularity faded away, and everything returned to what it was.
The "slowly leaving blank" approach may not be suitable for JICHU during this critical period of survival. To survive, it still needs to fight in the market and ultimately rely on sales to speak.
(3) JICHU's "selflessness"
Despite spending a large amount of money marketing itself, JICHU has failed to establish a certain presence in the market. At its root, "Electric Force" believes that JICHU did not create unique value with JICHU characteristics for users.
In terms of intelligent systems, JICHU relies on Huawei.
As early as 2017, JICHU had already signed a strategic cooperation agreement with Huawei to carry out comprehensive cooperation in technology research and development, product innovation, and intelligent transformation. Although the product contains a high proportion of Huawei parts, Huawei's too powerful brand halo has caused JICHU to always harbor resentment, treating Huawei only as a supplier, which has led to later comers such as AITO, effectively borrowing Huawei's halo and gradually becoming a new force in the head brand.
In May of this year, the JICHU Alpha S new HI version, which had a pre-sale period of 384 days, was finally released, becoming the automotive zero gravity up to the highest level on the market. However, due to insufficient earlier accumulation, it could not withstand the strain of such a high-end model with a price range of 400,000 CNY, and it fizzled out.
In terms of production and manufacturing, JICHU relies on Magna.
In 2018, JICHU and Magna officially started working together. In 2019, the world's first commercial 5G-equipped IMC Smart Architecture was completed. Magna has always been an automotive manufacturing enterprise that works for luxury brands such as Mercedes-Benz and BMW. Due to its successful cooperation with Magna, JICHU seemed to have found a weapon to prove itself to be a high-end brand with high standards of manufacturing. It focused on promoting with Magna, but the result is that JICHU has put on the wedding dress for Magna to go public.
In fact, the advantages brought by Huawei and Magna as suppliers are available not only to JICHU but also to other brands that work with them. Don't users choose JICHU because JICHU can bring value that no other brand has or that is stronger than other brands? In this respect, JICHU has misdirected its focus.### Let's Hear from the Electric Force
It is precisely because of the strong left and right guardians of Jihe that, so far, it has not independently developed representative technologies like Guangqi Aion, which is also a "second-generation" brand. Lying too long in the crib of Beijing Automotive Group, Jihe gradually lost its individuality.
Although Jihe has been established for 6 years and is no longer a new brand among the new forces, time flies. Jihe has not yet formed a brand tone that matches its slogan, nor has it formed a clear user profile or stable customer base. This has led to the fact that the more it moves forward, the more powerless Jihe becomes. These most basic problems should have been planned in Jihe's early stages.
Internally, Jihe is currently facing a whole range of problems, such as the firmness of brand positioning, the accuracy of user profiling, the rationality of sales and marketing strategies, and whether the system is full of vitality… All these aspects need to be reorganized and started again.
Externally, Xu Zhuoyun said: "Taking the road that all mankind has walked, is also one of the roads that I have walked through." Perhaps Jihe needs to open its eyes and see how NIO operates as a high-end brand with users, how Guangqi Aion integrates the supply chain and takes the independent route of research and development, and how Geely cooperates with competitors without losing its independence.
Although a temporary setback does not necessarily indicate anything, if we cannot see the power of turning the tide hidden in failure, we should not easily deceive ourselves with long-termism, and focus on doing everything well today is the right solution.
This article is a translation by ChatGPT of a Chinese report from 42HOW. If you have any questions about it, please email bd@42how.com.