Marketing Innovation under the Internet Era
Looking back at the past decade of technological development, the rapid evolution of cloud technology, big data, artificial intelligence, and blockchain have not only refreshed our understandings, but also continually improved the business models of the internet industry.
Within this context, internet marketing, with its high precision, strong interactivity, low cost, diverse forms of expression, and flexible reach, has quickly become the main driving force in current marketing markets.
Although the methods have changed, how can automotive marketing under the Internet era continue to break through the norm and keep users feeling fresh?
Facing this issue, Great Wall Motors has taken the lead and offered its own answer by deeply cultivating the Double Eleven Shopping Festival and initiating the industry's first new energy car purchase festival.
The Great Wall Motors New Energy Car Purchase Festival – 11.11 Carnival event started on November 1st and ends on November 30th. Within this month, Great Wall Motors undoubtedly offers unprecedented discounts. For example, by ordering the third-generation H6 DHT-PHEV during the interactive live stream, customers can draw a 10,000 yuan car coupon; by reserving for and test driving the WEY series, customers can participate in live stream draws for coupons; for Eulachas and ballet cats, customers can reserve with only 1.1 yuan and participate in lottery draws to win 30,000 yuan off the car fund; in addition there are 10 Great Wall tanks 300 and 10 Great Wall tanks 500 available on-hand; and Great Wall Cannon offers 10 yuan orders that can draw 10,000 yuan car coupons.
Unprecedented discounts, down-to-earth consumer reach, and in-depth product interpretation bring the brand the biggest promotional benefits in its history, allowing consumers to enjoy the pleasure of purchasing discounted cars while also injecting new vitality into the marketing of the automotive industry and the green, sustainable development of the Chinese automobile industry.
Breaking the Shackles of "New" and "Old"
According to the White Paper jointly published by the Cyberspace Administration of China and the Information Office of the State Council titled "Working Hand in Hand to Build a Community with a Shared Future in Cyberspace", as of June 2022, the scale of internet users in China has reached 1.051 billion, the internet penetration rate has increased to 74.4%, and the digital economy in 2021 has reached 45.5 trillion yuan with online physical goods' retail sales reaching 10.8 trillion yuan. In other words, online digital activities have become a normalized lifestyle for most people."`

This is also evident in the performance of the automotive industry in terms of consumerism. Looking back at the sales situation in the automotive industry in the last two years, the popularity of the Internet, coupled with the huge impact of uncontrollable factors on offline car sales, consumers' car-buying habits have undergone significant changes. People will no longer be limited to offline when buying cars, and will instead begin to contact and learn about all aspects of products through online channels.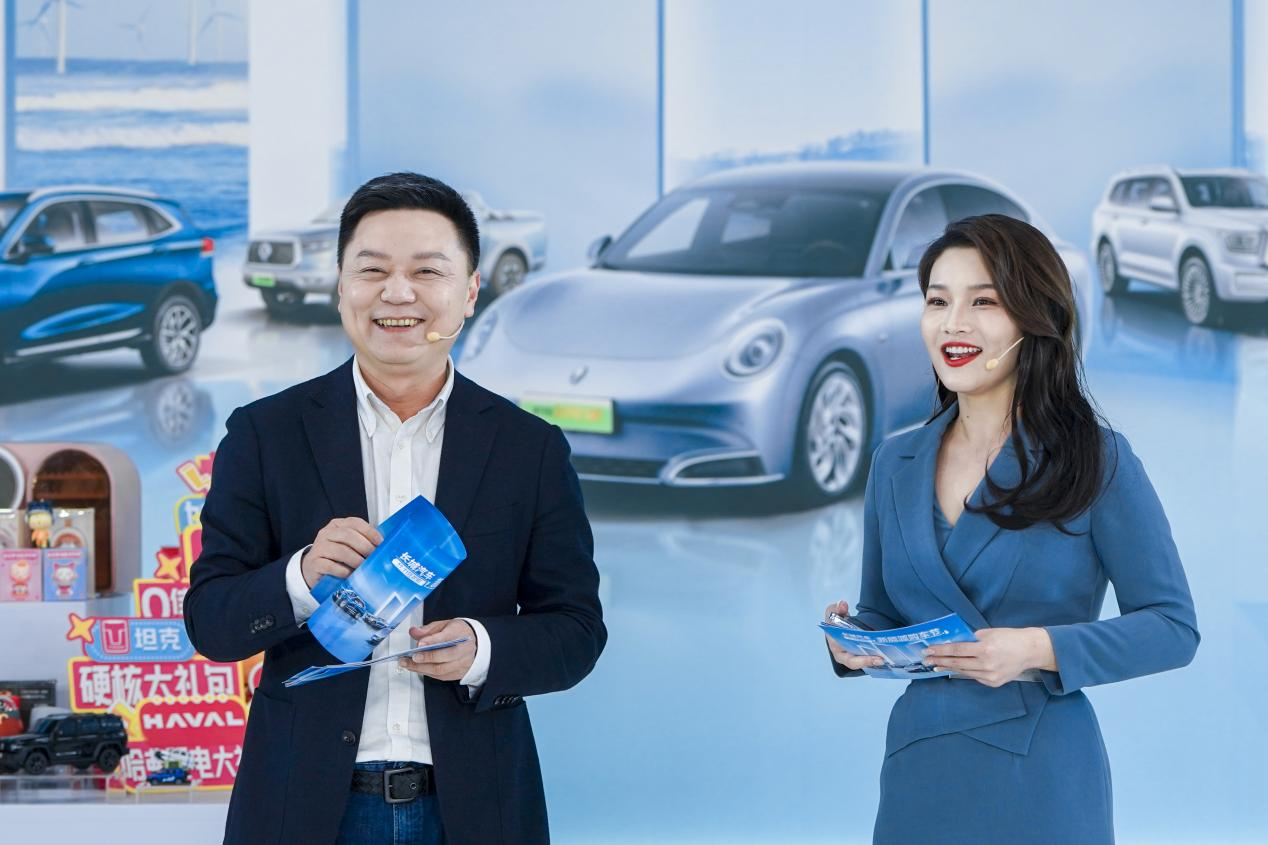 Times are changing, and consumers are changing. Conventional marketing methods are undoubtedly tiring for people. Therefore, breaking through the norm and playing new marketing tricks is a question that all car companies must answer. In other words, if car companies want to continuously find effective marketing methods, they must break the shackles of "new" and "old" and dare to break the traditional sales concept of cars.
In this regard, Great Wall Motors has been leading the way. Taking the Great Wall Motors New Energy Car Buying Festival as an example, this is undoubtedly an innovative move, because although Double Eleven is already very familiar to the public, car companies have never actively participated in this "event" before.
From the actual effect, the Great Wall Motors New Energy Car Buying Festival is indeed more advantageous than traditional marketing activities. First of all, this event no longer limits marketing to individual channels, but connects online and offline, achieving full-channel and all-round customer acquisition. Secondly, it strengthens the scene outside the traditional 4S shop in terms of space and supplements the business district channel. Finally, in terms of time dimension, it activates the golden consumption period of night and weekend, which is more in line with people's current lifestyle.

"`Data is the best proof of effectiveness. The data shows that as of October 10th, the total number of orders for the "Great Wall Motors New Energy Car Shopping Festival・11.11 Crazy Shopping" series of events has exceeded 40,000 units, with expected sales exceeding 2 billion yuan; the cumulative online viewing of live broadcasts has exceeded 19.3952 million person-times, and the interactive volume has exceeded 245.5095 million person-times.
Yes, like the power revolution of the 19th century, the new era of the Internet and digital technology is sweeping every industry and every person. Therefore, only enterprises that constantly break through the shackles of conventional thinking have the possibility to stand out in this turbulent competition. Obviously, Great Wall Motors has achieved this.
Innovative Marketing and High-quality Products are the Key
In the automotive industry, marketing is important for brand success, but it is not the core. Because good products are the lever for brand development and success.
How can automakers create products that meet user needs and continue to dominate the market? The answer is to have foresight and insight into market demand and a manufacturing system for creating high-quality products. This is precisely the strength of Great Wall Motors.
In fact, from the era of fuel-powered cars, Great Wall Motors has had the ability to create excellent products and has never been short of excellent products, and this is still true in the current new energy era.
Currently, green development is the most distinctive feature of China's automotive industry development, which is promoted by electrification, intelligence, and networking. For automakers, accelerating the renewal of new energy, upgrading intelligence, and optimizing product structure is a race that determines life and death.
In this life-and-death race, compared with the "lightweight" approach of new energy vehicle startups, Great Wall Motors, as a more than 30-year-old automaker that has focused on traditional fuel-powered vehicles and excels in producing SUVs, faces significant difficulty in completing the transformation in a short period of time.
But surprisingly, within just 2 years, the key words of new energy and intelligence in the automotive industry have been amplified by Great Wall Motors and applied to its various brands.
For example, Haval has developed a number of new energy vehicle models such as the Haval F7 PHEV, the 3rd-gen H6 DHT-HEV, the 3rd-gen H6 DHT-PHEV, and the Haval H-DOG. The brand's new positioning as "Expert in New Energy SUV" has become increasingly clear.
On the Wei brand side, high-end intelligent new energy vehicle models such as the Mocha DHT-PHEV LIDAR version, the Dream Production version, and the Latte DHT-PHEV are helping more users to achieve "0 anxiety" intelligent electric travel experience, while also striving to innovate in the Chinese high-end intelligent new energy market.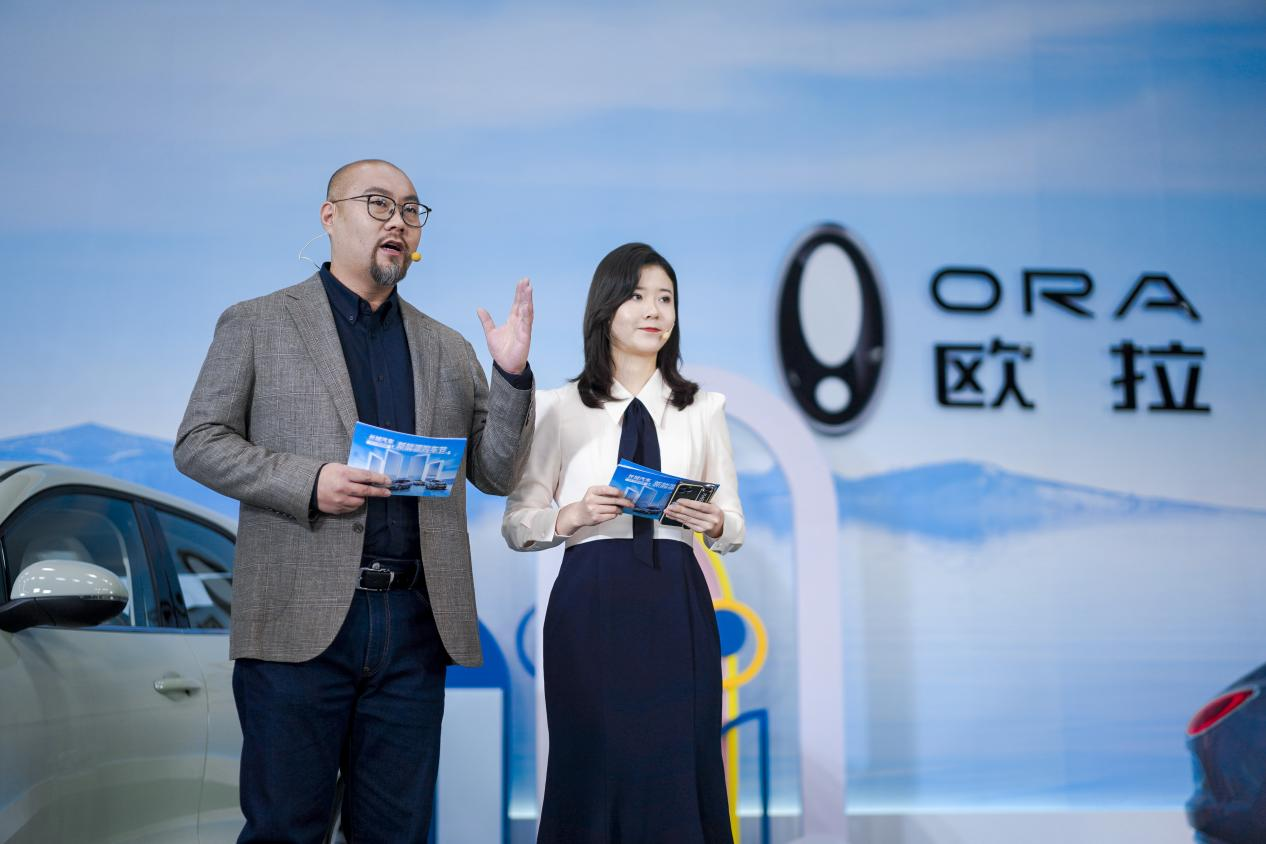 In addition, with its strength in both internal and external design, several products under the Euler brand are becoming the mainstream choice in the global new energy vehicle market. Tank has also released a "Off-Road + New Energy" technology route, which will open up a new era of all-scenario, high-efficiency and high-performance new energy off-road vehicles.
In the pickup market, the globally best-selling Great Wall Cannon will enter the world's top pickup ranks with a full power matrix of fuel, hybrid, pure electric, and hydrogen energy.
It is worth mentioning that the market has given positive feedback to Great Wall Motors' strength and determination to "de-fossilize" and comprehensively promote new energy. According to data, in the first 10 months of this year, Great Wall Motors sold a cumulative total of 902,500 new vehicles, with sales of new energy vehicle models reaching 107,900, a year-on-year increase of 9.95%, and overseas sales reaching 132,800, a year-on-year increase of 18.55%.## In the sales composition, the proportion of intelligent models of Great Wall Motors reached 85.84%, increasing by 10.54 percentage points year-on-year. The combined sales percentage of three major technological brands – "Lemon", "Tank", and "Coffee Intelligence" was 70.56%, increasing by 11.67 percentage points year-on-year.
Furthermore, based on the success achieved by Great Wall Motors in the new energy vehicle purchase festival, it is apparent that the company has already completed the layout of the two major fields of new energy and intelligence and has once again entered the fast-growing new channel.
Moving towards Green upgrade of China's auto industry with full-power advancement
The success of one car or sub-brand might only be a coincidence, however, the success of many car types, sub-brands and even the whole enterprise necessarily involves the support of "technology".
Especially when the new energy vehicle industry of China has already begun its rapid and stable growth, both the market and policy system have relatively entered the window period of coordination. Those who can lead in the core technology field will gain the future.
This time, in the new energy vehicle purchase festival of Great Wall Motors, the outbreak of the entire product line and brand proves that Great Wall Motors is advancing steadily toward the transformation anchored in electrification and intelligence.
Data show that Great Wall Motors has maintained the lead in the R&D investment-to-revenue ratio among the mainstream domestic auto brands in the long term, and the growth rate of R&D investment has been increasing year by year, higher than that of domestic auto peers. Quantified to the data level, in the first three quarters of this year, the total R&D investment of Great Wall Motors has reached 8.544 billion yuan (capitalized R&D investment + expense R&D investment), a year-on-year increase of 64.74%, accounting for 8.59% of operating income. In addition, according to the planning of Great Wall Motors, its R&D investment will accumulate to 100 billion yuan by 2025.
The increasing investment in technological innovation has also enabled Great Wall Motors to obtain numerous patents. Data shows that in the global auto patent big data platform list, Great Wall Motors' patents published in 2021 reached 3,710, and its patents authorized amounted to 3,256, ranking first among private Chinese car companies, among which the public patents and authorized patents in the field of new energy vehicles were 1,301 and 914 respectively, ranking first among Chinese car companies.
In the specific technical field, taking the new energy field as an example, from pure electric technology to hybrid technology, from perovskite to hydrogen energy, Great Wall Motors, relying on the forest ecological system, has comprehensively laid out innovative technology companies such as Honeycomb Energy, Honeycomb YiChuang, Jidian Guangneng and WeiShi Energy, and has become one of the Chinese new energy industry chains with the widest layout.
Among them, in terms of hybrid technology, Great Wall Motors has established a parallel and horizontal technical route with multiple architectures. The Lemon Hybrid DHT, which is the first in the world to launch a two-gear dual-motor hybrid, has truly achieved complete independent development, becoming the first high-degree-of-integration oil-electric hybrid technology to break through the technical barriers of hybrid joint ventures among Chinese auto brands, with advantages of all-scenario, full-speed domain, high performance and high efficiency.
Rome was not built in a day. Although R&D is a work with large investment and slow effectiveness, Great Wall Motors did not retreat, but instead strengthened the company's confidence by continuously increasing R&D investment.
It is worth mentioning that Great Wall Motors has comprehensively and continuously improved its layout in the new energy industry, injecting new vitality into the transformation and development of the enterprise while providing assistance for the steady promotion and achievement of China's green upgrading and 3060 carbon reduction targets in the automotive industry.
Conclusion: Whether it is recent sales data or the successful outing of Great Wall Motors' new energy car buying festival, they show that "growth" will be the core vocabulary of Great Wall Motors in the next 3-5 years.
During this period, Great Wall Motors not only needs to achieve upward growth of its brand, but also needs to embody the growth of R&D enabling and global market influence. The recent Great Wall Motors new energy car buying festival which is a "technology and product"-supported marketing revolution, is also a milestone in its new energy development. Judging from the effect of the combination of leading global new energy and intelligent technology carried by the renewed matrix, the results achieved by Great Wall Motors are excellent.
This article is a translation by ChatGPT of a Chinese report from 42HOW. If you have any questions about it, please email bd@42how.com.