Weekly Indexes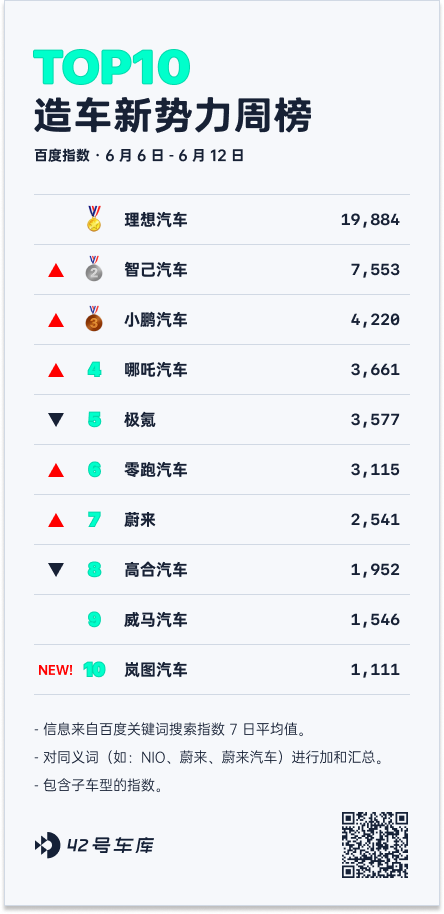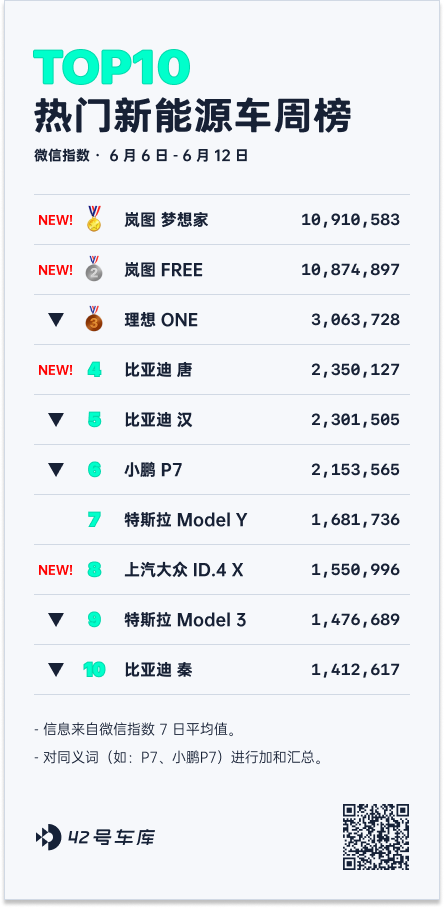 Weekly Headlines
New Cars, such as XPeng G9 and NIO ET5, Approved to Launch by MIIT
On June 8th, the MIIT (Ministry of Industry and Information Technology) announced the 357th batch of "Road Motor Vehicle Manufacturing Enterprises and Products". The vehicles announced this time include highly anticipated new products such as NIO ET5, XPeng G9, and Leapmotor C01.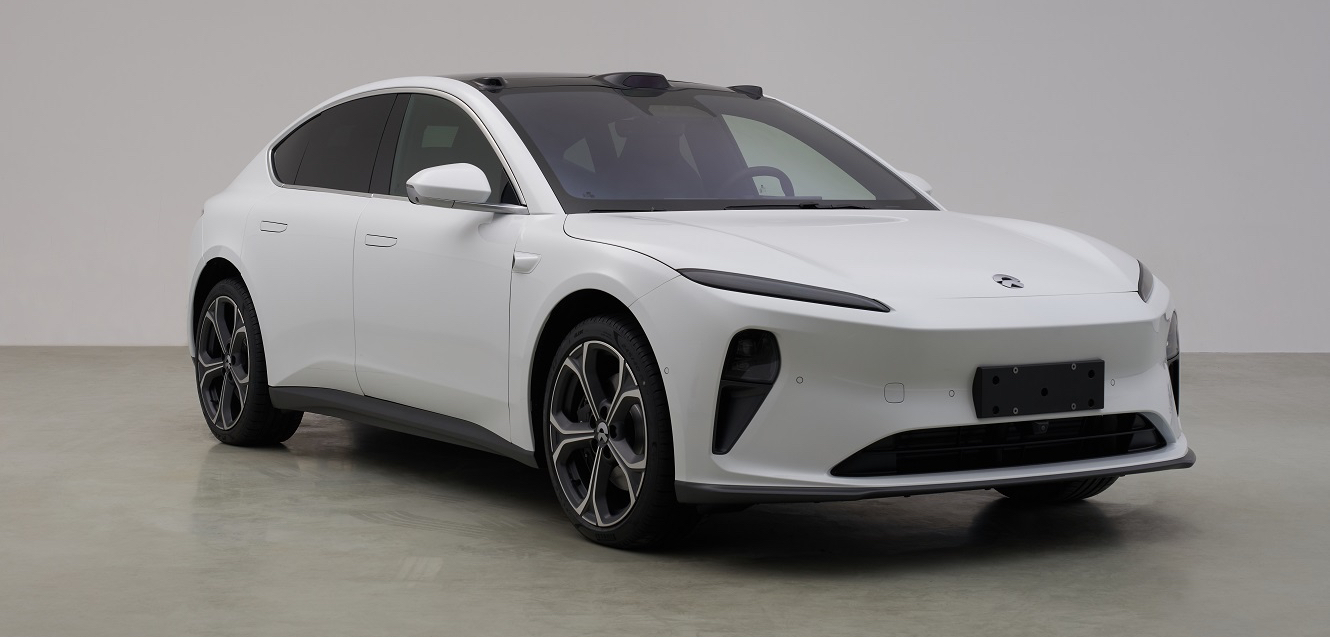 NIO ET5
The length, width, and height of NIO ET5 are 4,790/4,913 x 19,60 x 1,499 mm, and the wheelbase is 2,880 mm. Both in price and size, NIO ET5 will be the most entry-level product currently available.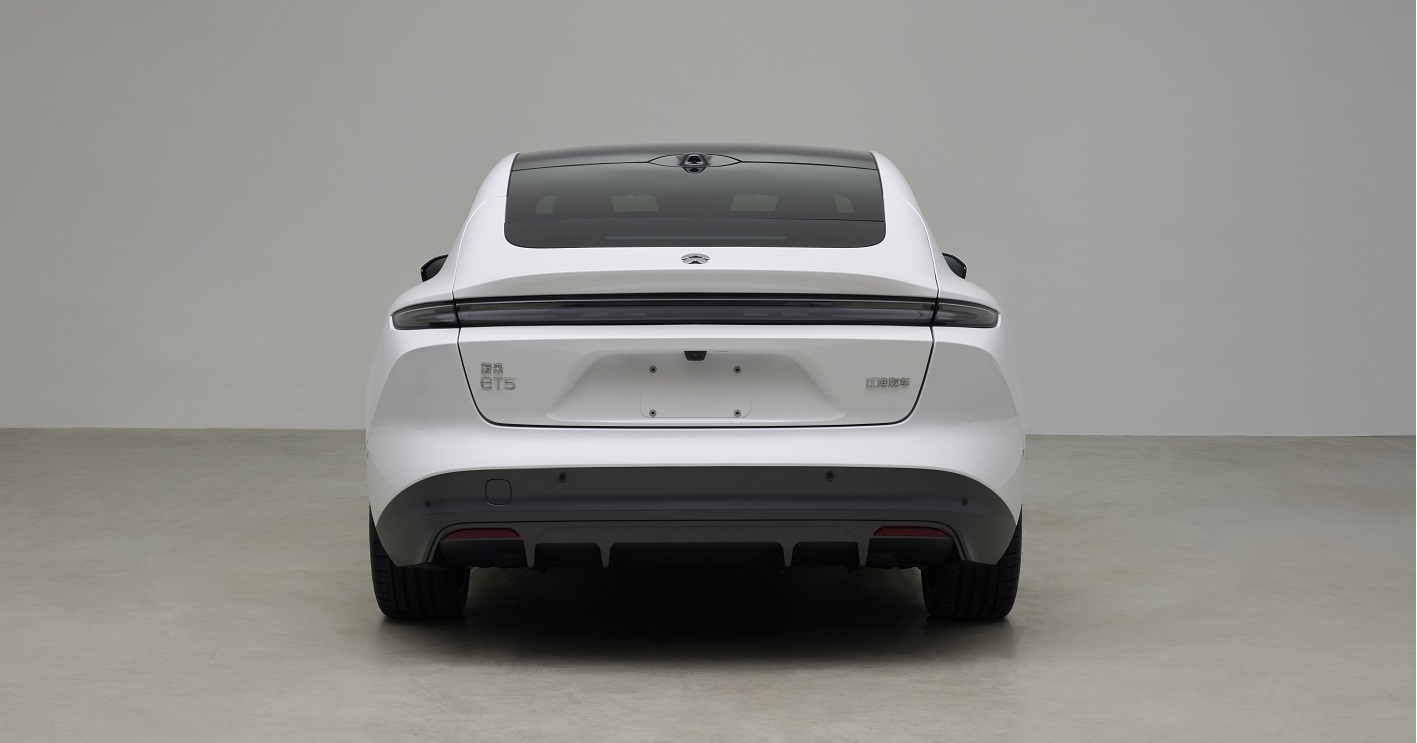 The appearance of NIO ET5 is not unfamiliar to us, as the first batch of ET5 trial production cars had been produced in Hefei in January this year. Now that it has been approved by the Ministry of Industry and Information Technology (MIIT), it means that ET5 has entered the final stage of verification.
Most of the data disclosed by the MIIT this time have already been obtained by us before. Worth mentioning is that the NIO ET5 submitted this time has two body sizes, and we can see from the optional photo that the ET5 surprisingly has the option of electrically retractable trailer hooks, which has caused the change in dimensions. Trailer hooks were previously very common in European/American station wagons and SUVs, which are needed for towing trailers.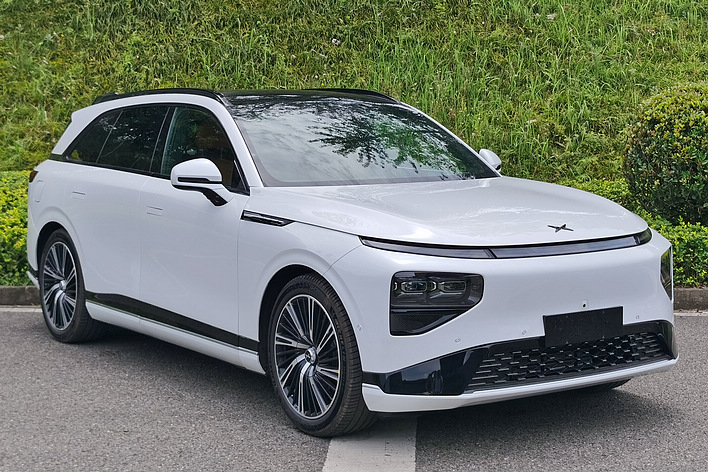 Xpeng G9
Xpeng G9, which was highly anticipated by everyone before, has officially landed in the MIIT. Some of the previous speculations have also been confirmed. The core information of G9 is as follows:
Lengthwidthheight: 4,891 x 1,937 x 1,670/1,680 mm (optional air suspension height is 1670 mm).
Wheelbase: 2,998 mm
Max. speed: 200 km/h
Kerb weight: 2,335/2,355 kg
Front/rear motor power: 175/230 kW (the rear-drive version has a power of 230 kW).
Like NIO ET5, G9 also has the ability to tow trailers, with a maximum towing weight of 1,500 kg. It seems that the new forces are all moving towards camping and lifestyle, and electric cars have their pros and cons when it comes to towing trailers. With a large battery, it is very enjoyable to discharge at the camping site, but once the trailer is attached, the power consumption increases significantly, reducing the range, which is quite frustrating.
LINGPAI C01
On May 10th, LINGPAI C01 was officially released and started pre-sales. Just one month later, LINGPAI C01 was listed in the catalog of the Ministry of Industry and Information Technology. There are three configurations listed in the catalog, corresponding to three different battery pack sizes and three different curb weights. Let's first take a look at the basic parameters:
Length/width/height: 5,050 x 1,902 x 1,509 mm;

Wheelbase: 2,930 mm;

Maximum speed: 180 km/h;

Approach/departure angle: 15/18°;

Single-motor rear-wheel drive: 200 kW, dual-motor front and rear 200 kW each.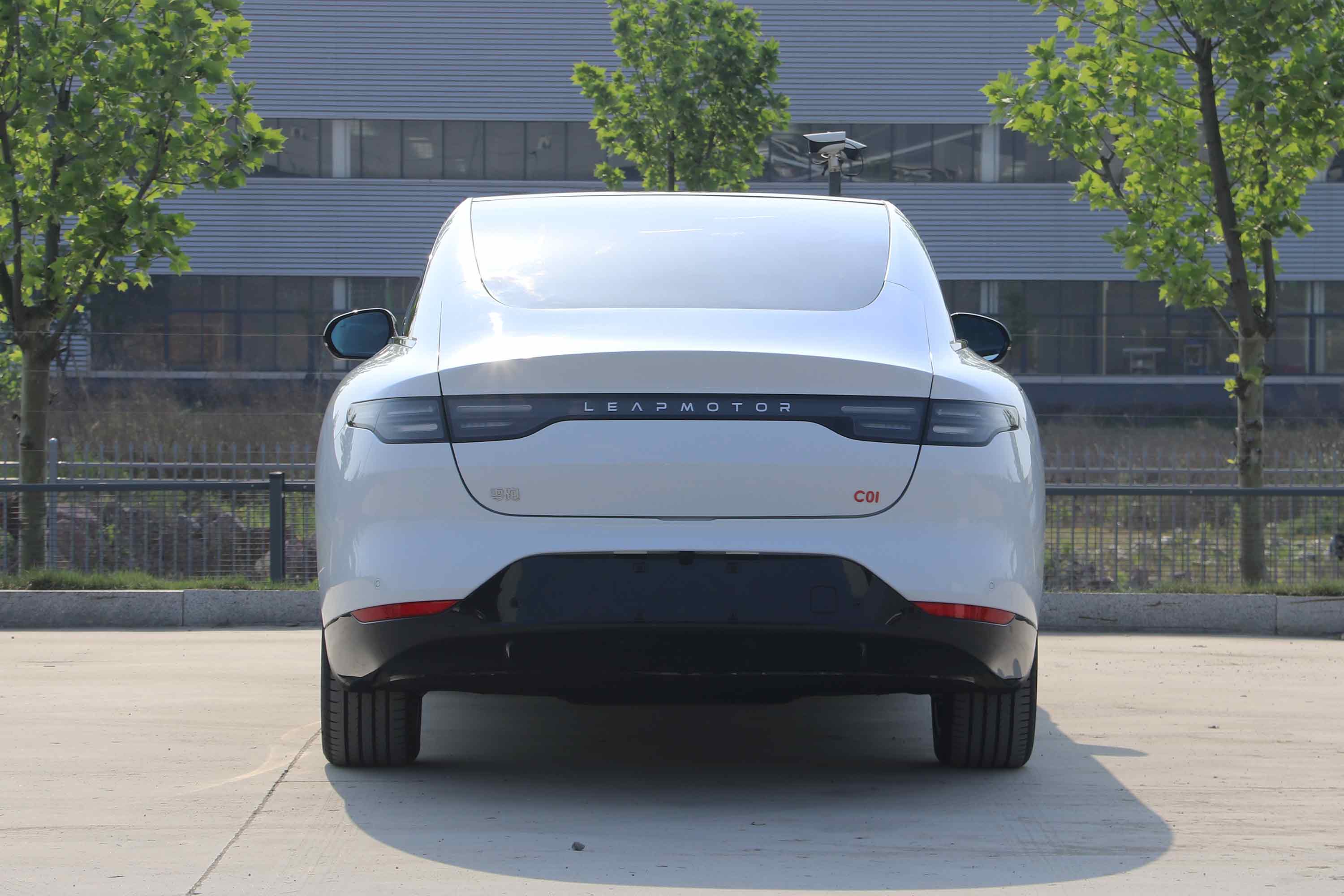 Due to the different ranges of LINGPAI C01, the curb weight of the vehicle corresponds to different ranges. The CLTC 500 km version has a curb weight of 2,020 kg, while the long-range version corresponds to 2,099 kg, and the four-wheel-drive dual-motor version corresponds to 2,145 kg. The tail label of the four-wheel-drive dual-motor performance version is highlighted in red, the same as that of C11.
Quick Review:
In NIO's Q1 2022 report, it was stated that the demand for ET5 orders is strong and delivery will also begin in September this year. NIO also has good sales expectations for ET5. In recent years, with the popularity of pure electric vehicles and the increase of range, the camping lifestyle has become increasingly popular.
Recently, NIO also launched an integrated charging and discharging machine for camping to improve everyone's portability. In addition, the introduction of the C6 driver's license and the formalization of trailers and motorcycles have provided young people with a more diverse lifestyle. The electric tow hook that can be optionally equipped on the ET5, as a product of NT 2.0, is also prepared for the product to be sold globally.
The equally popular XPeng G9 has also emerged from behind the scenes. Notably, the motors of G9 are manufactured by Guangzhou Zhipeng Manufacturing Co. Ltd, which was registered in January this year, with Xia Heng, co-founder of XPeng Motors serving as its legal representative. The company's business scope includes the manufacturing of fasteners, general parts, Internet of Things equipment, technology development, cargo import and export projects. Therefore, it seems that XPeng has also independently researched and developed its own motors.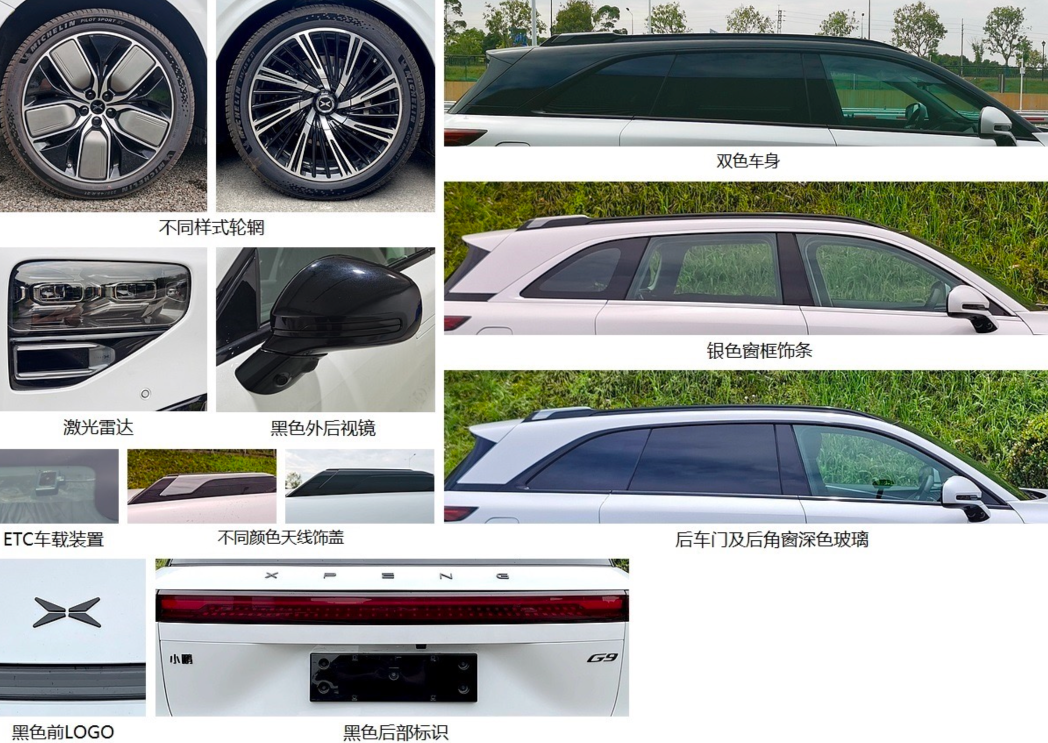 Regarding the power of the motors, G9 has a four-wheel drive and a rear-wheel drive version, with the former having a front motor of 175 kW and a rear motor of 230 kW, boasting a total output power of 405 kW, which is extremely powerful. The rear-wheel drive version is not weak either, as it has 230 kW of power.
In addition, a detail from the information provided by the Ministry of Industry and Information Technology (MIIT) shows that the air suspension is optional. Currently, the only thing that remains uncertain is when XPeng G9 will be released, as its competing models, such as the Li Xiang ONE and NIO ES7, will be launched this month.
The next-generation Apple CarPlay is released
In the early morning of June 7, Apple's annual WWDC 2022 prompt brought us the iOS 16 operating system. The biggest change in iOS 16, besides the lock screen interface that is similar to the Apple Watch dial, must be CarPlay.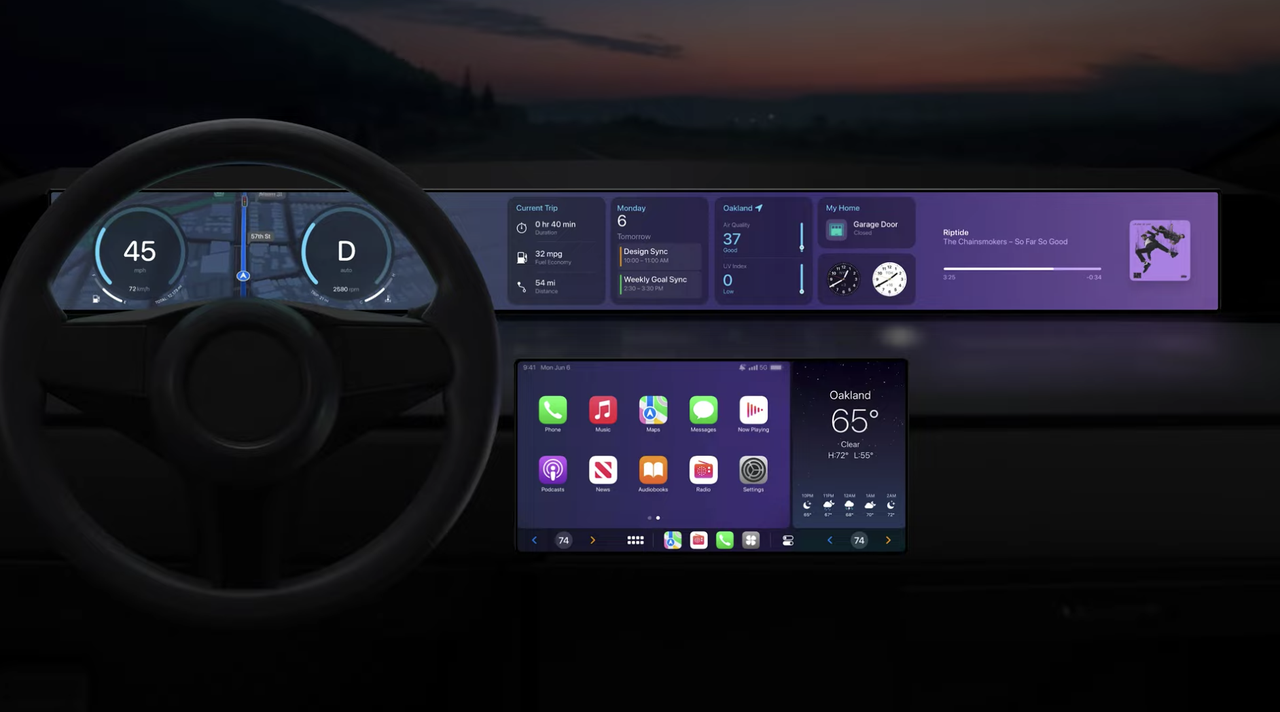 At the 37 minutes and 50 seconds mark of the presentation, Emily began introducing the changes in the next-generation CarPlay. The increasing trend of larger screens in automobile design provides more room for CarPlay to showcase itself, making "getting bigger" the most notable change. The main changes are as follows:
Content is available on all screens, providing a unified ultimate experience;

Deep integration with the entire vehicle hardware enables the adjustment of vehicle functions such as air conditioning without leaving CarPlay;

Rich widgets can display various kinds of information on different screens;

The new CarPlay "controls" the vehicle dashboard, displaying all vehicle information;

Adapts to various special screen shapes and display styles, with a customizable dashboard display style;

Automakers are eagerly awaiting the release of new CarPlay, which will be installed in vehicle models released later next year.Actually, these highlights can be summarized into three aspects: user experience, working mode, and data integration.
Quick Review:
As we all know, there are too many car systems from various manufacturers that are unbearable to use. This is where the all-new CarPlay comes in. On the all-new CarPlay, the collaboration between Apple and automakers needs to go further because of two changes. One is the diverse screen styles, and the other is that Apple needs to integrate more vehicle information. However, we won't see new cars equipped with the all-new CarPlay until the second half of next year.
Currently, there are two or three factions in car systems. One type is like traditional manufacturers, which support CarPlay, CarLife, etc., with phone mirroring function. The other type wants to completely break away from the current stage of mobile phones, like Tesla and new domestic forces, without any phone mirroring function. The last type, like Geely and NIO, want to make their own phones to improve the connectivity between cars and phones. So, which one do you think will be the future of car-system connectivity?
NIO 2022 Q1 earnings report and conference call
On June 9th, NIO released its Q1 2022 financial report. In the report, Li Bin revealed that NIO broke its historical record of orders in May and plans to start delivering the ET5 model in September.
25,768 new cars were delivered in Q1 2022, with a year-on-year growth of 28.5\% and a quarter-on-quarter growth of 2.9\%. The specific delivery situation is as follows:
ES8 4,341 units;

ES6 13,620 units;

EC6 7,644 units;

ET7 163 units.

In terms of financial data, the total revenue was RMB 9.9106 billion, a YoY increase of 24.2% and a MoM increase of 0.1%; the revenue from automotive business was RMB 9.244 billion, a YoY increase of 24.8% and a MoM increase of 0.3%; the total gross profit was RMB 1.4468 billion, a YoY decrease of 6.9% and a MoM decrease of 14.9%; the gross profit margin was 14.6%, as a reference, it was 19.5% in 2021Q1 and 17.2% in 2021Q4; the gross profit margin of the vehicle segment was 18.1%, as a reference, it was 21.2% in 2021Q1 and 20.9% in 2021Q4.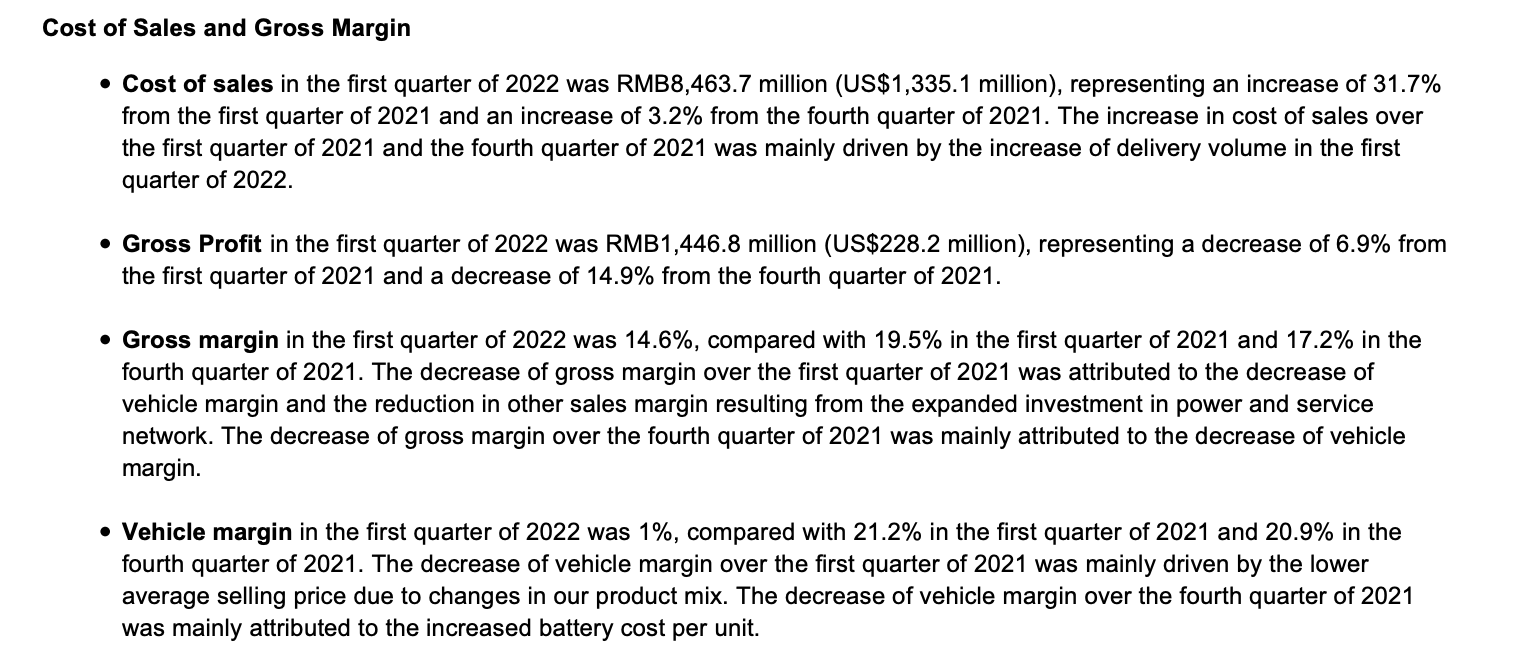 NIO stated in the financial report that the main reason for the decline in gross profit compared with 2021Q1 was the change in product mix, resulting in a decline in average selling price. The main reason for the decline in gross profit compared with 2021Q4 was the increase in battery cost. R&D expenses were RMB 1.7617 billion, a YoY increase of 156.6% and a MoM decrease of 3.7%; operating loss was RMB 2.1887 billion, a YoY increase of 639.7% and a MoM decrease of 10.5%; net loss was RMB 1.7827 billion, a YoY increase of 295.3% and a MoM decrease of 16.8%.
Comment:
In terms of financial data, NIO expects the delivery volume for 2022Q2 to be between 23,000 and 25,000, which is maintaining the status quo compared to previous quarters. However, due to the severe impact of Shanghai's epidemic in April and May, the delivery volume was 12,098 vehicles (5,074 in April and 7,024 in May). To achieve the target of 23,000 vehicles, the delivery volume in June must exceed 10,000, and the expected total revenue is between RMB 9.34 billion to 10.088 billion.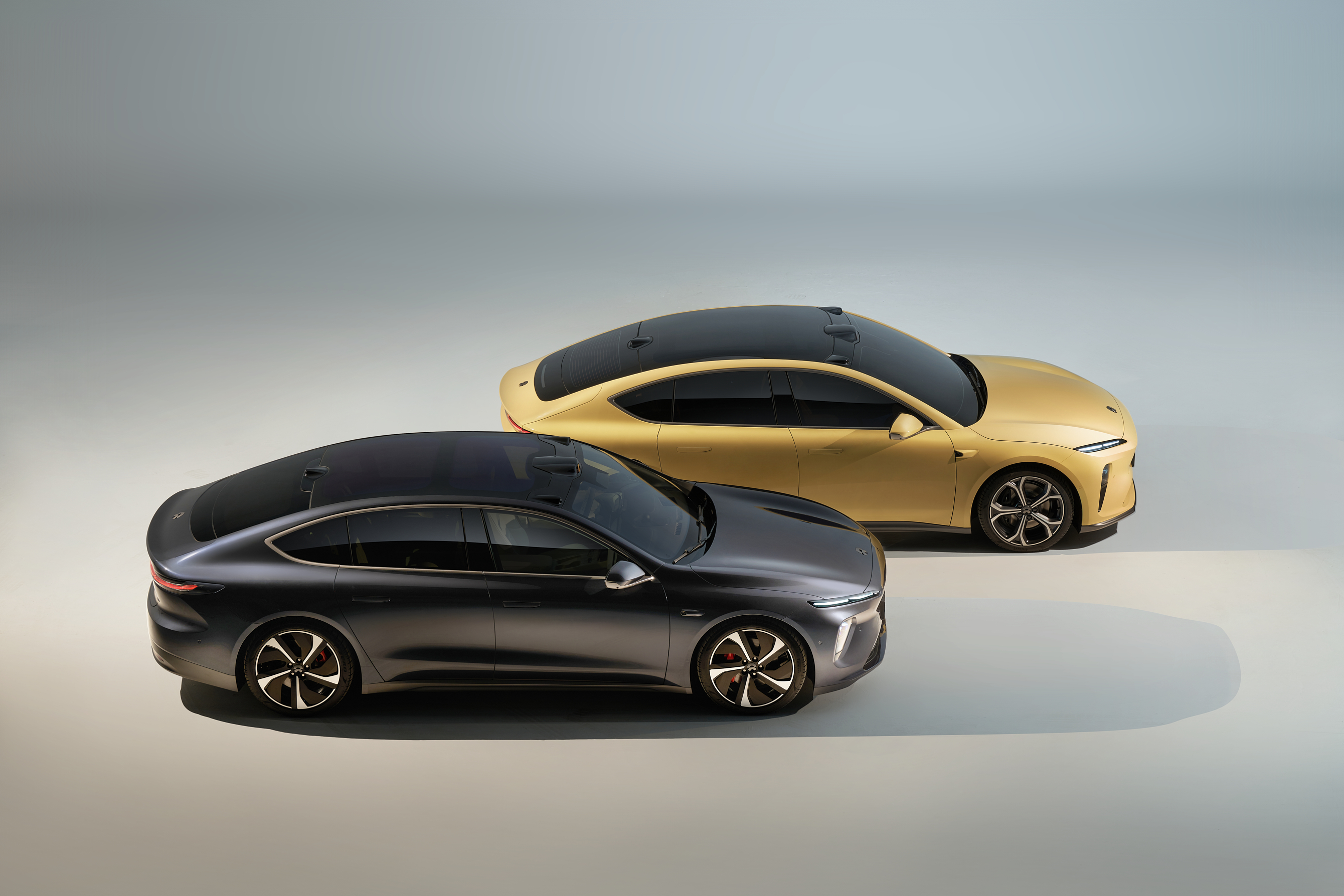 In the conference call, Li Bin announced NIO's Q1 2022 vehicle delivery volume and revealed new products and technologies for the next stage.Li Bin said that NIO will release an intelligent hardware upgrade plan for the 866 in the near future; a new battery pack with 800V high-voltage fast charging technology will be put into production in 2024; existing models will switch to the NT2 platform starting from next year; a new brand will be delivered in the second half of 2024, equipped with the NT 3.0 platform, and the main products will be priced at RMB 200,000 to RMB 300,000; NAD's high-precision maps will be developed through self-research and cooperation with Tencent. With the precise positioning and product power, there is a high possibility of further increase in NIO's sales.
On June 6, 2022, Cadillac LYRIQ Ruige announced the official price, configuration, delivery, and charging replenishment details, and started a pre-sale with a value of RMB 5,000. It is expected to start delivery in late September. In terms of price, the Cadillac LYRIQ Ruige has three configurations, covering a price range of RMB 440,000 to RMB 480,000, with a price difference of RMB 20,000 between each configuration.
Rear-wheel drive long-endurance luxury version: RMB 439,700;

Rear-wheel drive long-endurance distinguished version: RMB 459,700;

Four-wheel drive long-endurance distinguished version: RMB 479,700.
At the same time as the release of the Cadillac LYRIQ, the delivery time of the vehicle was also announced:
The delivery time of the rear-wheel drive long-endurance luxury version is from late September to early October, 2022;

The delivery time of the rear-wheel drive long-endurance distinguished version is from late September to early October, 2022;

The delivery time of the four-wheel drive long-endurance distinguished version is from late December, 2022 to January, 2023.# The R&D of the new generation Super Cruise super assisted driving system and 360-degree panoramic imaging system was postponed due to the epidemic, and will be OTA pushed to users at the end of December. Cadillac provides users with a compensation plan of 5-year free maintenance, including 1 battery replacement, 3 brake fluid replacements, 2 air conditioner filter replacements per year, and 1 wiper replacement per year. These rights and benefits are worth about ¥9,000.
Quick Review:
The Cadillac LYRIQ has three configurations: rear-wheel drive long-endurance luxury version, rear-wheel drive long-endurance noble version, and four-wheel drive long-endurance noble version, with a 20,000 ¥ difference between each configuration. Even the luxury version already has high-end configurations, which is very similar to the practices of new forces, rather than traditional car companies lowering the sales threshold. In other words, the entry-level luxury version is already a high-end configuration, and will be the most popular configuration.
43.97 ¥ from the luxury version and 45.97 ¥ from the noble version have no differences in basic configuration of powertrain, intelligent software and hardware, etc. Standard with all-new Super Cruise super assisted driving system, 7.1 channel 1,400 W 19-speaker, 20-inch wheels, 33.8-inch curved dashboard, inline headlights, intelligent interconnection, etc. In other words, the entry-level luxury version has already achieved a very high configuration and will be the most popular configuration.
The additional 20,000 ¥ in the noble version gets limited added configurations: independent three-zone air conditioning in the rear, heated rear seats, Nappa punched seats, electric sunroof, electric steering wheel, air quality management, and more car paint colors. Strictly speaking, the 20,000 ¥ increase mainly caters to the back-row passengers.
Furthermore, if you spend another 20,000 ¥, you can get a 0-100 km/h acceleration in 4.9 seconds and a four-wheel drive system on the noble version. This is especially useful for users who are more concerned about power. For users who do not have a great demand for power, the rear-wheel drive version with 255 kW and 440 N⋅m can already meet most of their daily needs.
NETA S Shining Edition released, pre-sale price ¥338,800.On June 6th, the NIO ES model's "Ye Shi" special edition was released. The pre-sale price is 338,800 yuan, which is almost 50,000 yuan cheaper than the Pengyi edition of the Xpeng P7. It may become the cheapest scissors door model. However, the "Ye Shi" edition is limited to only 999 units.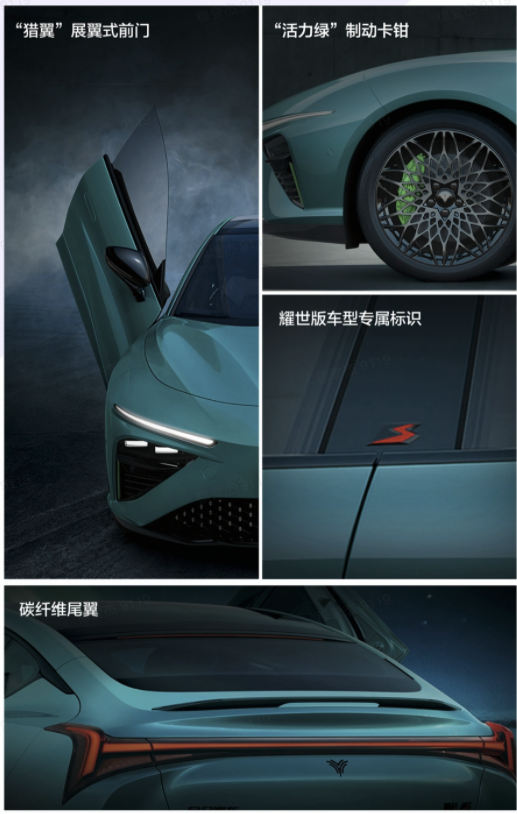 This model belongs to the highest level of the NIO ES model. Besides the scissors door, it also has exclusive green calipers, special logos, and a carbon fiber tail wing, highlighting the version's special features. It uses a four-wheel drive electric motor design with a peak power output of 340 kW and a peak torque of 600 N·m. It can accelerate from 0 to 100 km/h in 3.9 seconds, stop from 100-0 km/h in 36 meters, and reach a speed of up to 80 km/h in the moose test.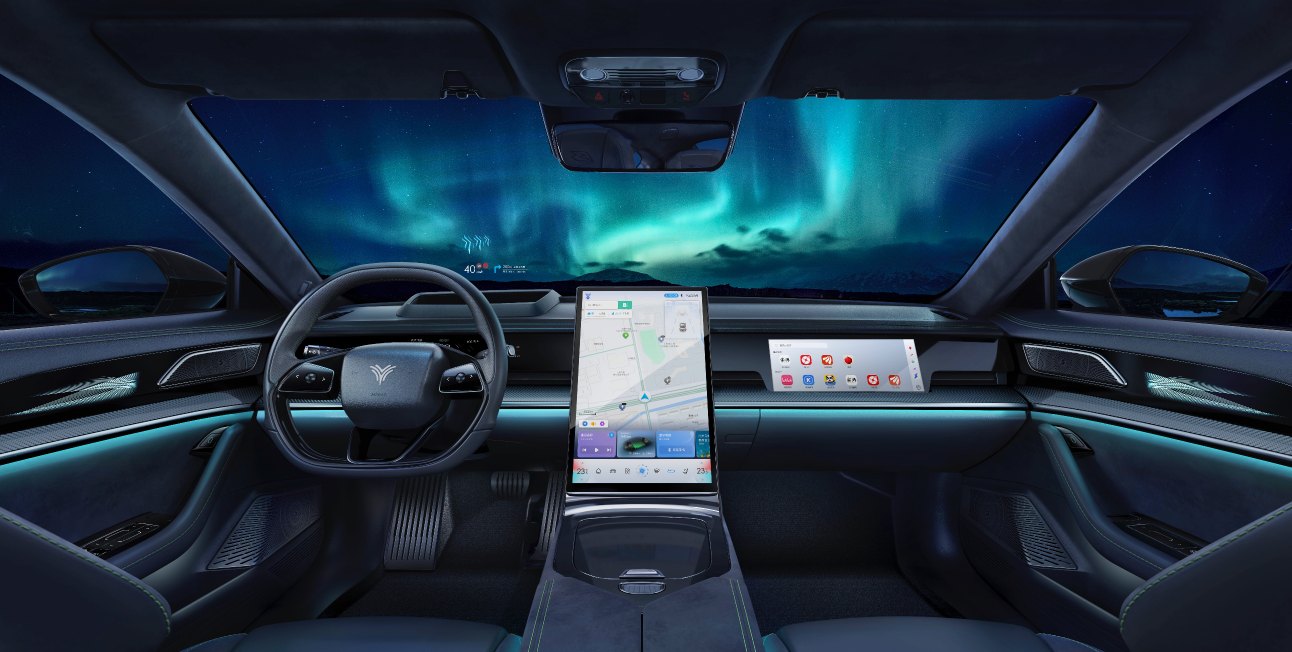 The interior is also basically the same as previously exposed – a three-screen design featuring a 13.3-inch hidden instrument screen and a 17.6-inch floating central control screen complemented with a 12.3-inch co-pilot entertainment screen. It has AR-HUD with instrument information display, AR navigation, safety assistance driving, and multimedia entertainment display. It also has a 21-speaker sound field system, with its amplifier providing up to 1,216 W of power, including 12 main speakers, one woofer, four roof speakers, and four headrest speakers.
Quick Comment:
The appearance of the NIO ES model makes people think of Xpeng's P7 counterattack. Under the pressure of Model 3's domestic production, it still broke through the siege and remains the brand's sales leader. With the P7, Xpeng successfully broke through the price limit of the brand and set the stage for the further development of the G9.
Whether history will repeat itself on the NIO ES model remains to be seen. Xpeng's strategy is to first release an ultra-long range model, then build an "intelligent" tag by highlighting ADAS capabilities through aggressive promotion, and finally raise the price limit of the P7 through the Pengyi edition and the latest Black Knight edition.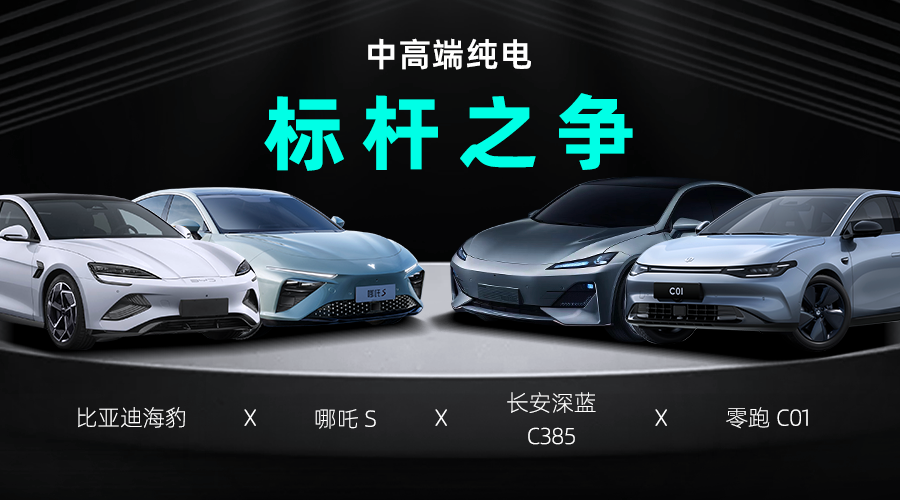 After the release of the YS Edition of NETA S, it actually means that the price ceiling of the NETA S series has been locked, i.e. the most expensive price for this generation of NETA S is only 340,000 yuan. The remaining versions will only be cheaper.
This article is a translation by ChatGPT of a Chinese report from 42HOW. If you have any questions about it, please email bd@42how.com.