Author: Chang Yan
Here, my ET7 on the NT2.0 platform has just been delivered, while the news of the NIO NT3.0 platform has been released.
With the release and delivery of three NT2.0 platform models this year as a sign, NIO is entering a crucial phase of upgrading its technological platform.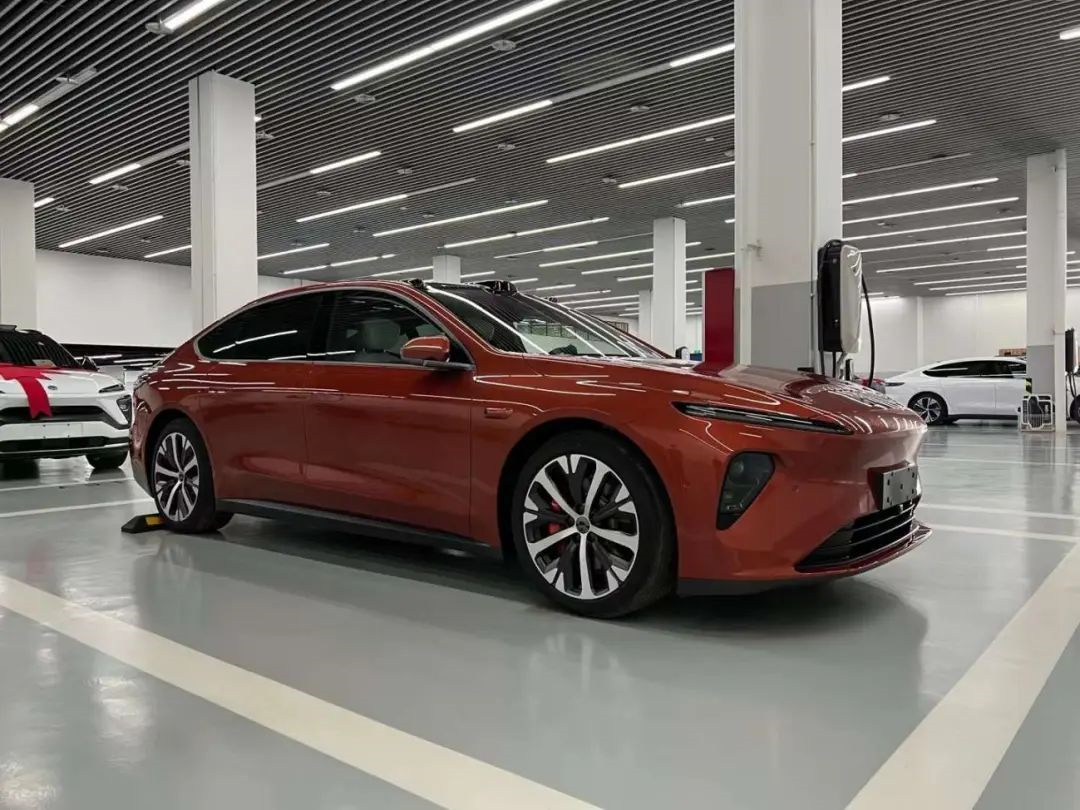 History often likes to press the shutter at such moments of crossing the finish line, and people's curiosity will always have two parts: when will the leg in front land and when will the leg in behind catch up.
NIO's new car models and technology updates are like these never-ending legs.
From Three New Cars to Six
At NIO's Q1 2022 financial results conference call held last night, Li Bin announced a lot of news about NIO's new technology progress. We won't repeat the data news in the financial report itself, as many of the achievements mentioned are closely related to the car models and technologies introduced below.
As the first NT2.0 vehicle delivered, ET7 is contributing to sales and gross margin increase, two important indicators.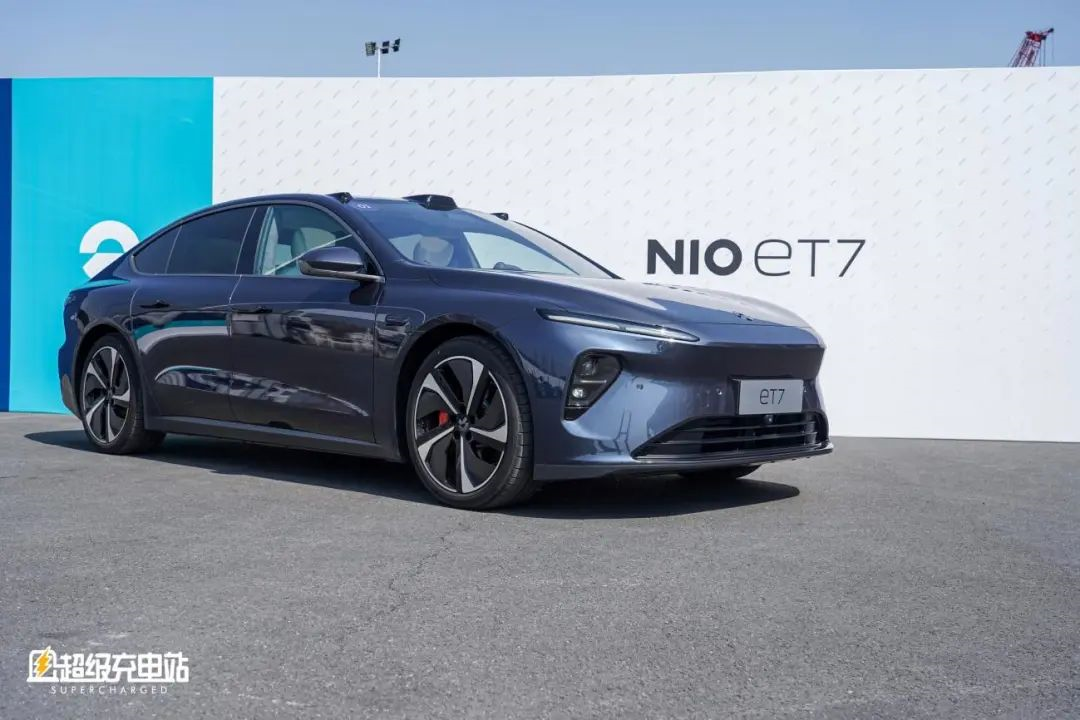 In the transition period of the product, there are inevitably many potential customers who hold a wait-and-see attitude towards purchasing. As the first beneficiary of the new platform's value, plus the first sedan in the NIO family, ET7 has unleashed a lot of demand. Li Bin said, "In May, new orders set a historic record," and among them, ET7 contributed a lot. With the cost control improvement of the NT2.0 platform plus NIO's price increase policy in Q2, gross margin of NIO will rebound from Q3.
If ET7 is not worried about sales, ET5 is even in a situation where production is not worried. Li Bin said that at recent auto shows, ET5 is very popular with consumers. Regarding the number of orders, Li Bin even said, "ET5 is indeed something we won't be able to produce this year, no matter how much we raise prices or anything else."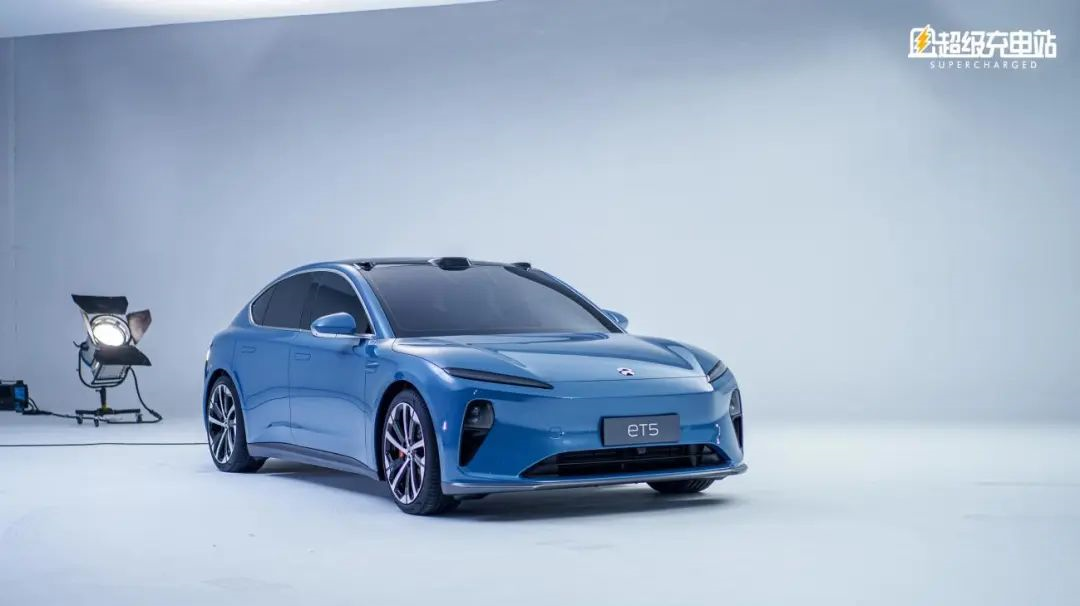 At this financial results conference, NIO has just introduced the production capacity planning of the ET5 factory: first, we will produce and put into operation ET5 in the F2 factory in the third quarter and then quickly climb to a monthly production capacity of 10,000 units within three to four months – you can estimate the number of ET5 orders based on this.Although NIO previously faced greater challenges in the supply chain than other brands during the same period, it is evident that NIO has a clearer understanding of the strategic importance of ET5. Li Bin stated that they had been preparing for the "NT2.0 product ramp-up, production, and delivery volume" in preparation for the climb, which also means that the supply chain challenges faced by the new model during production will be less severe.
In the current month, NIO is about to officially release the third product of NT2.0, ES7, which, although it enters the more concentrated and subdivided NIO SUV family, is expected to unleash users' purchase intentions for new NIO SUVs. There are two new pieces of news regarding ES7's evaluation at this financial report meeting. Firstly, NIO originally expected ES7's progress to be earlier than now, "because the epidemic postponed it, so it looks very close to delivery." Secondly, there is a certain pricing difference between ES7 and 866, "overall, we believe that the substitution relationship will not be particularly significant, and there will be no significant squeeze effect."
The 866 model, which has evolved from the "new three" to the "old three," is expected to undergo a major transformation this year. Unlike the previously disclosed news of only intelligent upgrades this year, Li Bin confirmed for the first time, "All the models we are currently producing will be switched to the NT2.0 platform next year, which is our plan."
In 2023, NIO will transform from the "three new models" in everyone's mind now to the "six new models" in the true sense.
As with the classic Internet meme "Fear of Startups," one of the most notable features on the NT2.0 platform is the brand-new NAD autonomous driving platform with a seemingly unprecedented 1000TOPS computational power for those of us who may have once experienced "fear of calculation power."
After ET7 begins massive delivery, as a car owner, I will also begin to wonder when truly advanced intelligent driving features will be available.
In this financial report, NIO announced the launch of NOP+ enhanced navigation assistance based on internally developed high-precision maps jointly developed with partners in the third quarter of this year. Although there is no in-depth explanation of the features in this iteration, it also serves as a precursor to NAD services and can help to train NT2.0 platform, full-stack self-developed algorithms, end-to-end data closed-loop, and operational capabilities.
During a phone interview, Li Bin's further elaboration not only made it clear that there was an obvious doubling of hardware capabilities on NT2.0, but also provided a very clear perception of the software progress of the entire system.
Although the NIO Pilot on NT2.0 and the system functions on the NT1.0 platform appear to be completely identical, the development methods and technical patterns behind them have been thoroughly iterated.
"All its functions are based on our own full-stack technology, from perception to the entire algorithm to the entire control, everything is done by our own technology." This development model is actually the same choice as Tesla's use of a unified technology stack to develop FSD and AP in the United States. In addition to being able to concentrate data and development resources, it is also more conducive to the development iteration of high-end functions to boost the experiential improvement of basic functions.
"Because we will continue to iterate and improve based on data, and improve the performance of various aspects of assisted driving." "In the past two months or so, we have seen a significant leap in the performance indicators of our assisted driving." Regarding the extent of the leap, Li Bin used the term "several times" to describe it, but considering the hundreds of times increase in hardware capabilities, everyone can expect much more.
Previously, NIO's multiple map service solutions finally have an answer. NIO will cooperate with Tencent to develop its own high-precision map, "integrated into the framework of the entire automatic driving and assisted driving data closed loop." This will provide more convenient data basis and technical support for NIO's other self-developed automatic driving functions.
Developing batteries in-house to fight for the next round
Under benign technological drive, power batteries have become the core topic of the new energy vehicle industry recently.
On the one hand, the 800V architecture of fast charging is about to come, and the improvement of energy replenishment efficiency has also led to new discussions about technologies such as battery swapping. On the other hand, CTC and other high space utilization layout technologies for battery cells have also led to disputes over the direction of power battery layout.
The most profound impact on actual technological paths and the greatest impact on the underlying capabilities of future models at the financial report meeting was undoubtedly NIO's self-developed and self-produced batteries.
The 2022 Q1 financial report from NIO shows a continuous increase in investment in the field of power battery. Currently, NIO has a battery-related team of more than 400 members, deeply involved in R&D work such as battery materials, cell and module design, battery management systems, and manufacturing processes, comprehensively establishing and enhancing the systematized R&D and industrialization capabilities of batteries.
"These investments will improve the long-term competitiveness and profitability of NIO products."
Obviously, battery swapping will still be the basic logic and core starting point of NIO's battery design. Li Bin mentioned that the next-generation battery will have a brand new 800V high-voltage platform, which will greatly improve the fast charging ability, but "of course, it will also be a battery pack for swapping."
Based on the unified battery pack specifications and the rapid growth of NIO's ownership scale, Li Bin stated that the new battery pack will have "advantages in cost, performance, and safety" in product definition.
This battery pack will be released in the second half of 2024, and the concrete manufacturing strategy "will definitely be a self-supplying and externally sourcing strategy, and we are very firm on this."
ONE MORE BRAND
As for the traditional ONE MORE THING title, it is not worthy of the biggest highlight of this financial report conference, after all, the work of a new brand is no less than creating another NIO.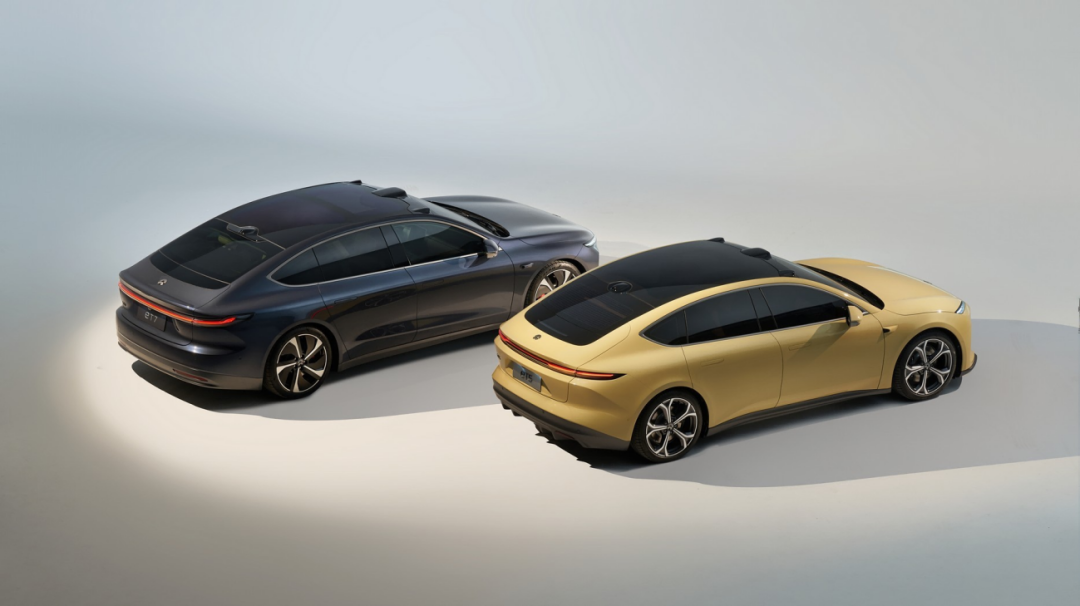 The new battery pack mentioned earlier is likely to correspond directly to the brand new NT3.0 platform.
Li Bin said, "In the second half of 2024, we will deliver a new model for the new brand that will feature our third-generation NT3.0 technology."
Compared with the current NIO brand, the new brand will have two different design concepts and operational logics.
First, the price positioning of the terminal will be set between the main range of 200,000 to 300,000 yuan. This not only means that NIO has entered the most easily scalable core market of new energy vehicles, but also means that the new brand can put down the product definition and operational logic burden of NIO and be more lightly equipped.
Second, although the new brand still uses a swappable battery architecture, it will have a different battery pack from NIO's. Considering the huge time and financial cost of creating a new swapping system, I prefer to understand that the new brand will retain the technology architecture of swappable batteries but fast charging will become the recommended way of supplementary energy.2022 year marks the first year of NT2.0, and in 2023, all six new car models will be in place. In 2024, we will enter the new era of NT3.0. The financial report reflects how fast NIO's technology is advancing. It seems that even the phrase "step by step" is too slow to describe it.
Looking at the schedule on the wall, I feel like it's time to get a new one.
This article is a translation by ChatGPT of a Chinese report from 42HOW. If you have any questions about it, please email bd@42how.com.