ROBO-01: The First Smart Electric SUV of JiDu Auto, A Joint Venture between Two Powerhouses in China's Auto and AI Industries
Author: Zhu Shiyun
Editor: Qiu Kaijun
On June 8, JiDu Auto, a joint venture between Baidu and Geely Auto, held its first brand launch event ROBODAY after a year and a half since its establishment. At the event, JiDu officially unveiled its first concept smart EV, ROBO-01. Based on this concept, JiDu's first mass-produced model will be officially released in the fall of this year and launched in 2023.
The core technologies exhibited in ROBO-01, including the JIDU Evolving Technology, the redundant high-level autonomous driving system, the SOA-based cockpit and driving fusion, and the millisecond-level offline intelligent voice, will also be implemented in the mass-produced vehicle.
"We hope to create a smart car that everyone can afford, which can meet or surpass the current top-level performance and quality of EVs while being far ahead in intelligence," said JiDu's CEO Xia Yiping to Electric Vehicle Observer. "This is a big goal for me and the whole company."
Regarding the mass-production version of ROBO-01, Xia Yiping said that they aim to "take out a product that completely surpasses Tesla Model Y in the intelligent level in the SUV market."
How to achieve this?
Setting the Benchmark High with the First Mass-produced Smart Electric SUV
"We want to make a truly benchmarking smart car with advanced capabilities," said Xia Yiping. "JiDu's excellent smart voice interaction, autonomous driving, and learning iteration will be the core competitiveness of our products."
To achieve this, JiDu has armed the smart cockpit and autonomous driving system of ROBO-01 to the teeth.
JiDu will debut the fourth generation Snapdragon automotive digital cockpit platform – 8295 chip in China. Compared with the recently mass-produced 8155 chip, 8295 adopts a more advanced 5nm process (8155 adopts 7nm), and the computing power has been significantly increased from 4TOPS to 30TOPS.
"The powerful smart cockpit chip will support JiDu's smart cockpit and autonomous driving redundancy," said Xia Yiping.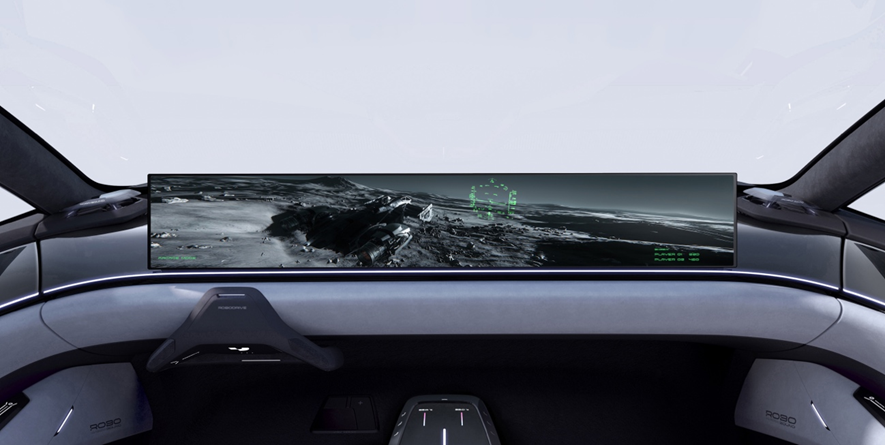 The smart cockpit of Jidu Automobile will achieve "millisecond-level" intelligent voice response with "fully offline" intelligent voice function, which will eliminate the influence of network signals in areas such as tunnels, bridges, and parking lots. In addition, its multi-modal fusion of visual perception, voiceprint recognition, and lip-reading capture "human-like" interactive capability enables natural and smooth human-machine interaction.
"At the same time, Qualcomm's 8295 will also be paired with an external camera to form hardware redundancy for intelligent/autonomous driving functions. Xia Yiping refers to it as the only model in the industry that achieves hardware redundancy."
It is worth noting that XPeng Motors previously used a front camera and Infineon's computing platform as redundancy on the P7, with the algorithm provided by Bosch. However, with the addition of the LiDAR on the P5, XPeng canceled this redundancy.
Jidu's first model will also be equipped with a LiDAR that is concealable. The Jidu autonomous driving system is equipped with two NVIDIA Orin X chips and 31 external sensors, including two LiDARs, five mmWave radars, 12 ultrasonic radars, and 12 cameras.
The "jumping light" LiDAR of ROBO-01 concept car is located on the front hood, and the FOV of the two LiDARs reaches 180 degrees. It has stronger obstacle recognition and the ability to identify pedestrians crossing the road. In the intelligent driving mode, the two sets of autonomous driving systems, "visual+double LiDAR," can operate independently and back up each other.
Jidu's official statement indicates that this autonomous driving system has achieved "three-domain integration" of high-speed, urban, and parking, and has advanced automatic driving capabilities from point to point, supported by functions such as unprotected left turns, traffic light recognition, obstacle avoidance, and ramp merging/exiting. When the product is launched, users can directly enjoy the advanced autonomous driving functions in multiple scenarios.
According to Xia Yiping, "compared with other brands whose intelligent/autonomous driving capabilities are limited by the coverage range of high-precision maps and need to be implemented city by city, Jidu mass-produced models have a wider range of adaptable cities and scenarios. We rely more on machine learning (rather than heavily on high-precision maps). Therefore, we have high generalization of urban coverage and are pursuing a smart driving experience that directly takes users from parking space to parking space."
"We want to bring a level of intelligence to the SUV market that fully surpasses and goes beyond the first generation of Tesla Model Y." Xia Yiping emphasized.
Going Beyond the Tesla Model Y with Baidu's Super Model YLess than two years after its founding, Jidu is challenging Tesla in smart technology with its first product. This is not an idle boast to draw attention. After all, Jidu's "father" is Baidu, which has been working on autonomous driving systems for ten years.
"Our core AI algorithm for Jidu's product and for Baidu Apollo (Baidu's open platform for autonomous driving) and Luobokuaipao (Baidu's self-driving taxi) is the same," said Xia Yiping in an interview with Electric Vehicle Observer. "Jidu uses Baidu's core atomic technology capabilities in speech recognition, mapping, and intelligent driving and has customized and integrated them for C-end product experience by developing it further."
"At the same time, Jidu has also established its own AI data iteration closed-loop system with the Baidu team, promoting self-learning and iteration of AI based on user behavior."
"So everything we've done is rebuilt and has a lot of technical difficulty."
The algorithms for intelligent speech and driving systems have gradually moved away from the logic era of handwritten code and into the data-driven era of machine learning. Engineers construct an appropriate neural network according to the application scenario, and then train it with massive amounts of data so that it can learn skills such as image recognition, speech interaction, and even intelligent driving. Finally, a certain task can be executed by an artificial intelligence, i.e., AI.
After learning is complete, AI is "dimension reduced" into a smaller model that is applied to various end devices such as intelligent speakers and smart cars to provide various services, and it is upgraded and iterated through new data learning.
The core of Baidu Apollo is an autonomous driving AI system that has been driving for ten years and has been quantized and deployed in self-driving taxis like Luobokuaipao to achieve high safety requirements for small-scale unmanned driving capabilities.
Today, Jidu has taken the Apollo AI and deployed it on mass-produced cars to achieve intelligent/autonomous driving functions with driver monitoring and operation over a wide range of areas.
Of course, this process is not as simple as just "taking it." It requires a series of deep adaptability adjustments. For example, the laser radar on Luobokuaipao is located on the top of the vehicle, while Jidu has placed it on the front side of the vehicle for aesthetic and aerodynamic considerations. Therefore, the AI model needs to adjust some data channels. Furthermore, Luobokuaipao and Jidu cars have different requirements for scene adaptability and safety, so the corresponding parameters and learning results of the AI model will also differ significantly.
However, these adaptable secondary development and integration will not change the fact that Apollo AI already has considerable driving ability. It is like a person who can drive a regular car, after training, can also drive a racing car.
"Experience" is one of the important reasons why Tesla leads in the field of autonomous driving, and the new-born Jidu has integrated more than ten years of experience innately. Compared to other competitors who have more highway autonomous driving AI systems, Apollo AI's experience is more concentrated in the city. Baidu's autonomous driving taxi fleet has carried out real road tests in more than 30 cities across the country, with 27 million kilometers of autonomous driving test mileage and 0 safety accidents. These experiences have become the starting point for Jidu's intelligentization.
Xia Yiping said that "the more urban autonomous driving data Apollo has, is one of the important reasons why Jidu's intelligent/autonomous driving ability performs better in the city scene and covers the city range more widely at the beginning of landing."
"When building this autonomous driving product, we have to consider three parties: user demands for the product, technological capabilities that can be achieved, and legal limitations." Xia Yiping explained Jidu's technological path in intelligentization to "Electric Vehicle Observer", saying, "So we actually focus more on how to maximize the intersection of these three."
Reaching the 200,000 Yuan Level with Geely
In May, Baidu CEO Robin Li revealed that Jidu's first model is positioned as a family car with a price of around 200,000 yuan. However, whether it is the Lidar, Nvidia's Orin X, Qualcomm's 8295, or a series of cool equipment such as 3D boundaryless integrated ultra-clear large screens, traceless side windows, various lighting groups, etc., they are all "expensive". How to achieve cost control under the 200,000 yuan level?
"We hope to achieve the best level of investment in intelligentization, and other parts rely more on the cooperation between us and Geely to obtain cost optimization space." Xia Yiping explained Jidu's cooperation model with its shareholders to "Electric Vehicle Observer."
"We are more responsible for thinking about how to create an intelligent product, spending time on product definition, applying Baidu's software and AI capabilities, and combining Geely's hardware and engineering technology with the requirements of realizing intelligentization on the upper level."
"Jidu's cooperation with Geely is more in the engineering, R&D, and manufacturing production segments."
The first model of Jidu has been confirmed to be produced at Geely's Hangzhou Bay factory. In addition, Xia Yiping stated that collaborative effects between Jidu models and Geely in the supply chain will be formed. "We share many common components with Geely, so we have received great support from Geely in cost control."
Note that not only production and supply chain, but also a part of Jidu's intelligent technology capabilities are based on Geely.
To achieve high-level intelligence/autonomous driving capabilities, Jidu needs not only Baidu's mature core AI and high-computing-power chips but also a sufficiently powerful electronic and electrical architecture to support them.
At the press conference, Jidu debuted its self-developed high-level autonomous driving intelligent architecture JET, which integrates the electronic and electrical architecture EEA and SOA operating system and can carry high-level autonomous driving core functions and AI capabilities, achieving full domain communication (inter-domain & intra-domain).
Among them, the gigabit Ethernet backbone and the soft-hard decoupling SOA operating system both have a deep connection with the vast architecture with high bandwidth and highly decoupled open API ports. It is is precisely based on Geely's vast architecture foundation that Jidu was able to create the SIMUCar development process, starting intelligent development 15 months ahead of the industry average and completing system safety and stability verification before delivering the product.
In Q4 this year, Jidu will open its first brand-owned store in China and at the same time completely self-build its sales, delivery, and after-sales system. As a newcomer, Jidu will enter the market with its high-level intelligent driving capability in the most competitive year of 2023. Whether Jidu, standing on the shoulders of Baidu and Geely, can truly become the "spokesperson" of intelligent cars, the market will give the answer.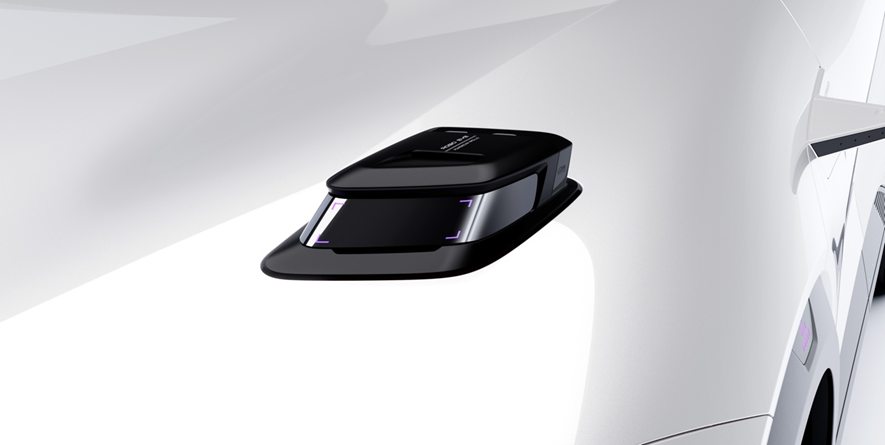 This article is a translation by ChatGPT of a Chinese report from 42HOW. If you have any questions about it, please email bd@42how.com.