Author: Rezz
Lynk & Co is a very unique and young brand, different from traditional old car companies that only hold press conferences when launching new cars. Lynk & Co challenges the convention by learning from trendy fashion brands and holding seasonal release parties for its Spring/Summer and Autumn/Winter collections.
On June 6th, while Apple held its annual WWDC Global Developers Conference as scheduled, Lynk & Co also held an "Electro Party" for the Spring/Summer new product launch. Not only did they launch a brand new concept car, The Next Day, with a sci-fi and futuristic design sense, but also showcased Lynk & Co's new generation of products, with a fresh design language. At the same time, they also announced Lynk & Co's future electrification plans.
Lynk & Co will gradually release four intelligent hybrid electric vehicles this year, and another three in the next two years, and ultimately form a comprehensive lineup of hybrid electric vehicles.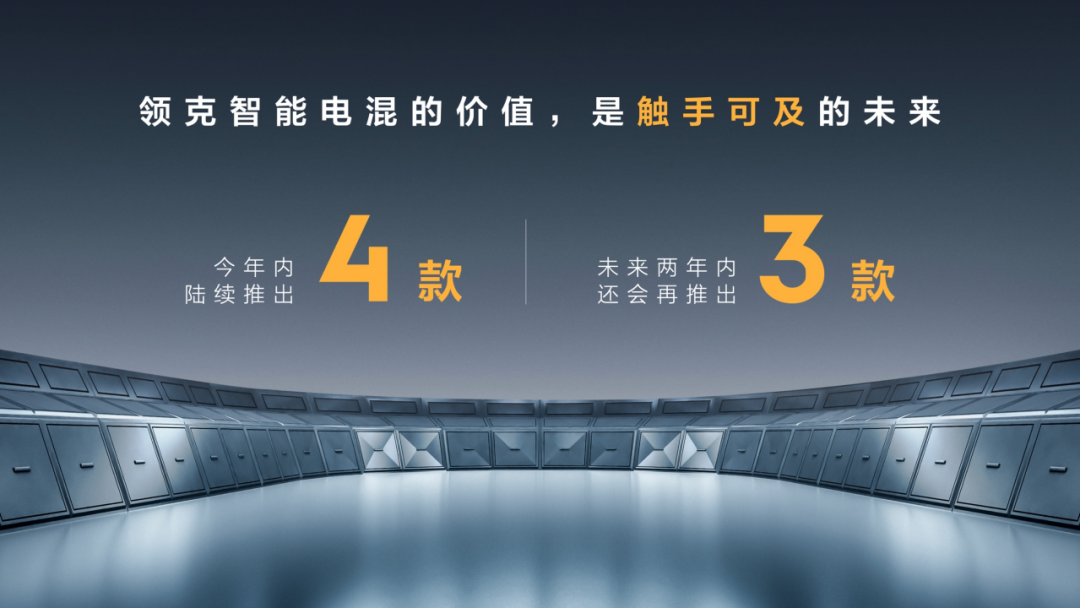 Lynk & Co's Products Will Be Fully Hybrid Electric
As new energy vehicles are quickly being accepted by Chinese consumers and the new energy market is rapidly expanding, automakers are accelerating their electrification processes. Lynk & Co, a "trendy" brand under the Geely umbrella with distinctive personalities, naturally moves faster in the electrification process.
Thanks to Geely's electrification architecture and the launch of the Leichi Hi・X modular intelligent hybrid power platform, as well as the excellent performance of the Leichi hybrid system in the Xing Yue and Xing Rui models, Lynk & Co can speed up the electrification process.
Leichi Hi・X modular intelligent hybrid power platform mainly includes 1.5TD/2.0TD hybrid-specific engines and DHT (1 gear transmission) / DHT Pro (3 gear transmission) hybrid-specific transmissions, providing full coverage for A0 to C-level car models, as well as various hybrid technologies such as HEV and PHEV.
Starting this year, Lynk & Co will launch four hybrid electric vehicles based on the Leichi Hi・X modular intelligent hybrid power platform, and by 2025, another three electric hybrid vehicles will be put on the market, ultimately forming a complete lineup of hybrid electric vehicles.
People who have experienced hybrid vehicles would exclaim "hybrid vehicles are fuel-efficient and amazing" but they also feel that the cooperation between electric and internal combustion engines is overly simple and linear, lacking driving pleasure. Especially when overtaking lorries on highways, you always feel powerless, and power coordination is always sluggish.The solution chosen by Lynk & Co for its hybrid electric vehicles is to bring the powertrain to life, putting less emphasis on the parameters of paper-based competition and more on user experience in terms of scenario coverage.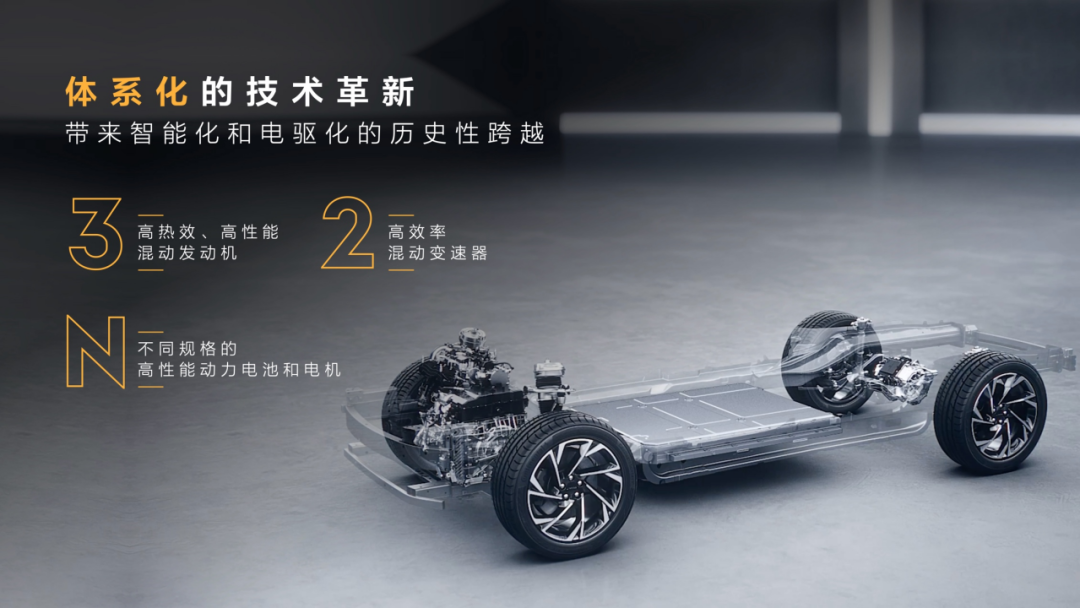 According to reports, Lynk & Co's new PHEV models can achieve various different product configurations, including two-wheel drive/four-wheel drive, standard/long-endurance/ultra-long-endurance, and also will first launch a four-wheel drive 180 km (WLTC) all-electric range product. In addition, there are more plug-in hybrid products with different versions of pure electric WLTC working condition ranges such as 60 km, 100 km, 150 km (four-wheel drive) to satisfy the needs of more users in different travel scenarios.
Unlike other models from Geely's other brands, Lynk & Co places greater emphasis on handling and power. The Lynk & Co plug-in hybrid vehicles equipped with the three-gear hybrid electric drive DHT Pro all have a "jump start" function, which allows the car to start in just 0.5 seconds. When accelerating to overtake on highways at speeds of 80-120 km/h, the system will actively downshifted automatically, taking only 1 second to overtake competitors, which is faster than its peers.
Lynk & Co's intelligent hybrid electric vehicles can also achieve full-speed parallel connection. They can enter parallel connection mode at speeds above 20 km/h, providing abundant power for all scenarios.
The strongest performance of Lynk & Co's intelligent hybrid electric products can achieve zero to one hundred km/h acceleration in less than 5 seconds, easily surpassing Lynk & Co 03+ cyan version, which currently holds the record of 5.7 seconds.
All of these improvements in performance are due to the new generation of Lynk & Co's electronic and electrical architecture for hybrid electric vehicles. The power system hardware and software are decoupled, and full-scenario OTA upgrades are supported for the chassis, intelligent driving, cockpit, and body domains.
The younger generation or people with a youthful mindset are always interested in intelligent technology, but main-stream hybrid products still only have "car entertainment systems" instead of "intelligent machines". Lynk & Co's intelligent hybrid electric vehicles hope to resolve this conflict with more impressive intelligent functions.
Therefore, there is a real-time AI travel butler that can automatically learn, judge driving style, and intelligently adjust throttle response through clustering algorithms based on user driving behavior. In addition, there is intelligent energy management, which matches different work modes depending on road conditions, combined with navigation data, real-time road conditions, weather conditions, driving habits, and vehicle ADAS data through intelligent algorithms.In terms of energy supplementation, Lynk & Co will establish a unique life map for Lynk & Co users, integrating home charging piles + charging maps, Lynk & Co centers, and Lynk & Co partners' information into a unified map page, providing users with a more intuitive experience. For home charging piles, Lynk & Co will strengthen online and offline steward services and full-process professional control, with product quality and service experience as the core, to ensure users' overall life cycle energy supplementation experience.
The Next Day Concept Car Debut
The Next Day concept car released by Lynk & Co this time is also full of highlights. The car is a new energy-powered four-door GT model, and its overall design language is called urban counter-aesthetic design by Lynk & Co. It is also an important carrier of Lynk & Co's intelligent electric hybrid technology. The use of exaggerated but not losing the sense of beauty lines and renewable materials gives this car a strong sense of design and vitality.
Through this concept car, Lynk & Co's intelligent electric hybrid finally gave hybrid cars a personalized image- this is the concept car representing Lynk & Co's new design language, The Next Day. Through this design prototype, I can even imagine that Lynk & Co's new cars in the future can inherit and continue this low-profile, flattened wide-body design, and continue to carry forward the family design style of Lynk & Co 01 to 06. Compared with the interpretation of neon lights by Lynk & Co's first generation in urban night life, the new concept car is inspired by the sunrise and finds another side of the city.
The car paint of The Next Day concept car adopts a gradient coating with a texture similar to that of modified car paint. The four gull-wing doors that can be opened upwards achieve the greatest satisfaction of young people for cool and trendy styles. After opening the car door, the exposed carbon fiber material texture, multi-strip large wheel hub flat tire, and Lynk & Co LYNK&CO logo enhance the overall texture and sportsmanship of the car.
The entire roof adopts an integrated molding of a whole piece of glass, and the dawn carved peak line adds this power and beauty that comes daily. With the black diamond-cut arch dome of the integrated molding of the roof, the overall body is very three-dimensional, like a perfect Greek sculpture under the sun.The interior of the car is also very bold in overall styling, with a suspended center console and an irregularly shaped steering wheel that is visually stunning. The suspension dashboard made of denim cloth and the integrated folding controller, accompanied by environmentally friendly materials, give the materials and colors a unique feel. In addition, the blue velvet zero-gravity seats, handmade woven carpets, and orange seat belts all reflect the young and unique qualities of the new model.
The Next Day concept car also carries the understanding of young people's diversified digital life. The digital flag interaction screen integrates with external interaction screens, laser radar and external welcome lights, achieving the integration of experience and design. The stretchable technology belt integrates with digital skylines, headlights, laser radars, etc., perfectly integrating design and functionality. The powerful functional equipment is cleverly hidden in the design and the entire car can "move".
However, the most important thing is to gradually land on mass-produced cars. It is hoped that these cool technology design elements and equipment can be completely replicated on every Lynk & Co car that consumers can buy, truly fulfilling the needs of young people to embrace technology and change life.
Conclusion
As one of the relatively successful domestic brands in recent years, Lynk & Co's trendy and stylish brand genes and tone have won the favor of young people and fashionistas.
The release of the new concept car, The Next Day, and the promotion of the fully electrified and hybrid strategy will further enhance Lynk & Co's brand image and closely follow the changes of the times in product, thereby improving product competitiveness.
This article is a translation by ChatGPT of a Chinese report from 42HOW. If you have any questions about it, please email bd@42how.com.