On the morning of April 13th, 2022, Changan Automobile's Global Partner Conference was held successfully. New energy vehicles occupied a large part of the conference. Changan Automobile Chairman Zhu Huarong announced that the Changan new energy vehicle brand will finally be named Deep Blue, and 8 new energy products will be released in 2022.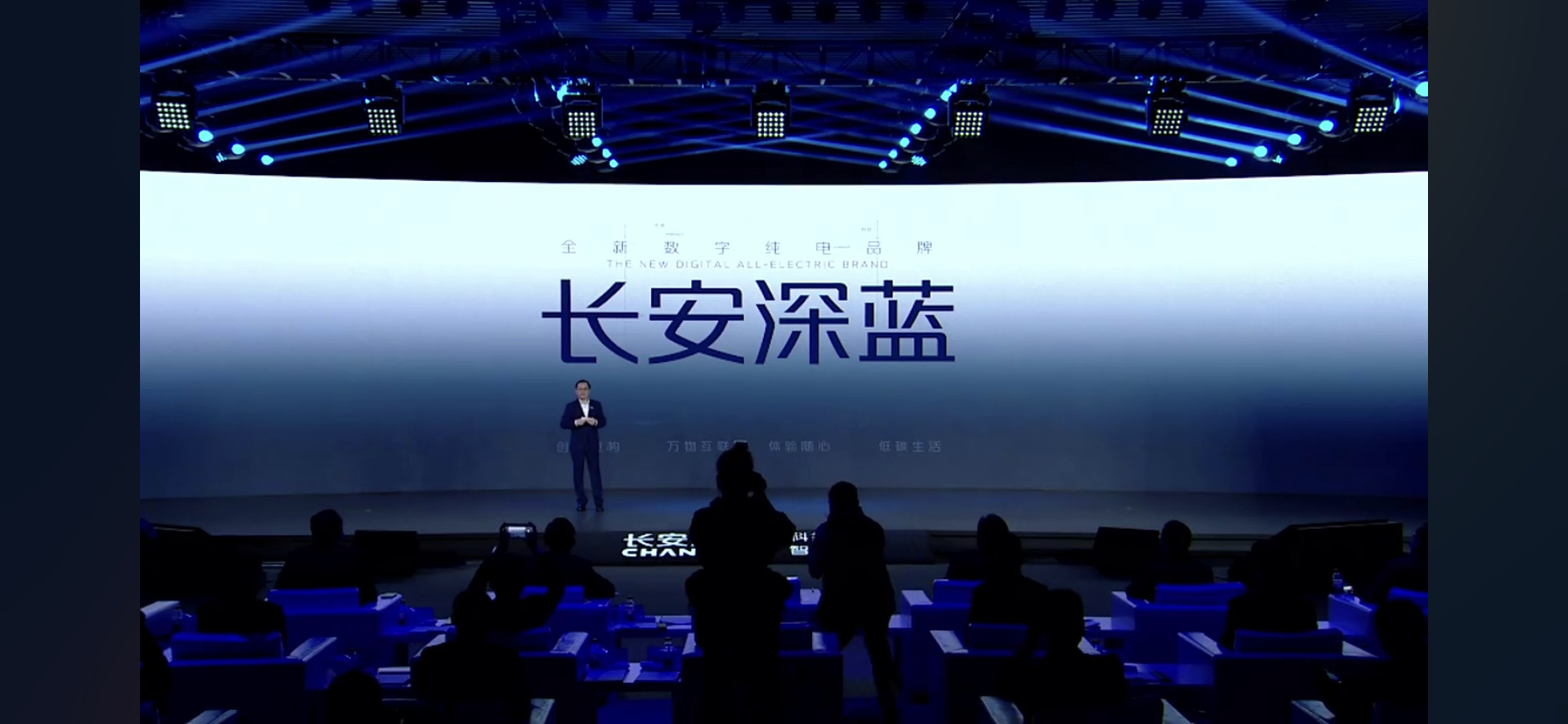 8 New Energy Vehicles to be Launched in 2022
During the conference, Changan announced that they will launch four new small energy vehicles in the future, and LUMIN will be one of them. According to the latest data from the Ministry of Industry and Information Technology, LUMIN will be equipped with two types of power batteries with specifications of 12.92 degrees and 17.65 degrees, with a range of 155 km and 210 km. Compared with the 120/170 km range of Wuling Hongguang MINI EV and Chery QQ Ice Cream, it has certain advantages. The competition in the new energy small car market will become more intense in the future.
AVITA, the high-end intelligent electric vehicle brand jointly developed by Changan, Huawei, and CATL, is planning to release four new vehicle products. Its first model, AVITA 11, will soon be mass-produced.
In the mainstream passenger car market, five new cars will be launched in 2022, including C385, C673, Uni-K PHEV, Uni-V PHEV, and Oushang Z6 PHEV.
The C385 is the first model under the Changan Shenlan brand, built on the brand new EPA 1 platform. The exterior of the new vehicle has been unveiled, featuring a highly recognizable front face with an aggressive look and a sloping tail. The car's body dimensions are 4,820 x 1,890 x 1,480 mm with a wheelbase of 2,900 mm. The C673 will become the second model.
The other three models will all be equipped with Changan iDD hybrid technology. The Uni-k PHEV has already been launched with a guide price of 176,900 to 192,900 yuan, and its pure electric range has reached 130 km.
In addition, Changan announced that the "first domestically produced hydrogen fuel cell car" will be unveiled soon.
Changan Automotive Chairman Zhu Huarong also stated at the conference that Changan Automotive is expected to invest more than 80 billion yuan in key areas such as new energy, intelligence, technological innovation, and digital transformation by 2025. Meanwhile, the company's R&D staff is expected to reach 20,000 by 2025.
The total production and sales target for 2022 is 2.45 million vehicles, an increase of 6.5% YoY.
In 2021, Changan Group's total sales reached 2.3 million vehicles, with sales of Changan's Chinese brand reaching 1.75 million vehicles, sales of Changan County's Chinese brand passenger cars reaching 1.2 million vehicles, and more than 100,000 new energy vehicles sold. In addition, the company has set a record for exports for three consecutive years.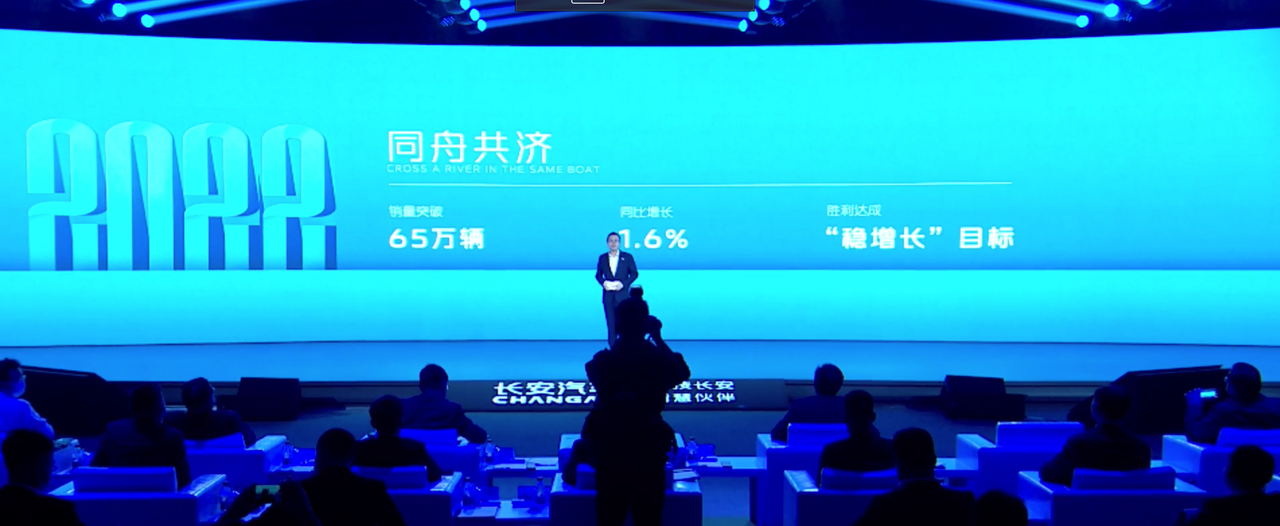 2022, Changan will launch a total of 36 new products, including 19 self-branded products. With the release of new cars, Changan expects its total sales to increase by 6.5\% year-on-year to 2.45 million, with self-branded sales up 5.9\% to 1.857 million, and market share rising to 11\%.
Finally, in terms of overseas markets, Changan plans to build 2-3 overseas manufacturing bases by 2025 and establish European and North American headquarters as appropriate.
This article is a translation by ChatGPT of a Chinese report from 42HOW. If you have any questions about it, please email bd@42how.com.