Transformation of Luxury Car Brands towards Electrification
Author: Zheng Wen
Editor: Zhou Changxian
More and more car companies are beginning to take notice of the direction of the historical trend. Even the super luxury brands, which have always been known for big displacement engines and extreme performance, with the least sensitivity to "fuel consumption", have begun to announce their plans for transitioning towards electrification.
Aston Martin will only sell pure electric/hybrid cars from 2026, and according to their plan, the first electric car will be launched in 2025, with 50% of their production cars achieving full electrification and 45% achieving hybridization by 2030.
Bentley will offer hybrid versions for each model in 2023, launch their first pure electric car in 2025, and achieve full coverage of plug-in hybrid and pure electric technology for their models by 2026. By 2030, Bentley will only launch pure electric cars.
Lamborghini plans to achieve hybridization for all models by the end of 2024 and is expected to launch pure electric cars around 2028. For this electrification strategy, global CEO Stephan Winkelmann, who left Lamborghini 4 years ago, has returned.
British super luxury brand McLaren also plans to launch their first pure electric supercar in 2035, and fellow British brand Rolls-Royce is expected to launch their production pure electric car in 2030.
From the product schedule announced by various brands, the first pure electric models of most brands are not expected until 2025, or later. While internal combustion engine models may be waning, they will still continue to be present for a considerable amount of time.
Apart from low sensitivity to "fuel consumption", there are many reasons why super luxury brands are slow to transition towards electrification, such as huge investment costs and impacts from the pandemic. Under various constraints, most brands can only proceed slowly.
Undoubtedly, super luxury brands are the staunchest supporters of "internal combustion engines", and the irreversible trend towards electrification undoubtedly poses a huge crisis to them, akin to pulling the rug from under their feet.
But don't forget, Winston Churchill once said, "Never let a good crisis go to waste."
Porsche, which "betrayed" the internal combustion engine by announcing its electrification strategy the earliest, has much to say about this. In 2019, Porsche launched the pure electric model Taycan, which received timely positive feedback from the market. In 2021, Taycan sales reached 41,000 units, doubling sales from the previous year, and even surpassing the sales of Porsche's flagship sports car, the 911.
Perhaps Taycan's phased success is telling us that the core of super luxury brands is the inheritance of a spirit and concept, a pursuit of ultimate driving control and luxury, and that an internal combustion engine is just a eulogy that deserves praise, but cannot be indulged in along the long river of brand history.The Lotus, which is "awakened in the world", also takes a more clear and investment-intensive, and seems to be a more radical revolutionary path compared to other luxury brands.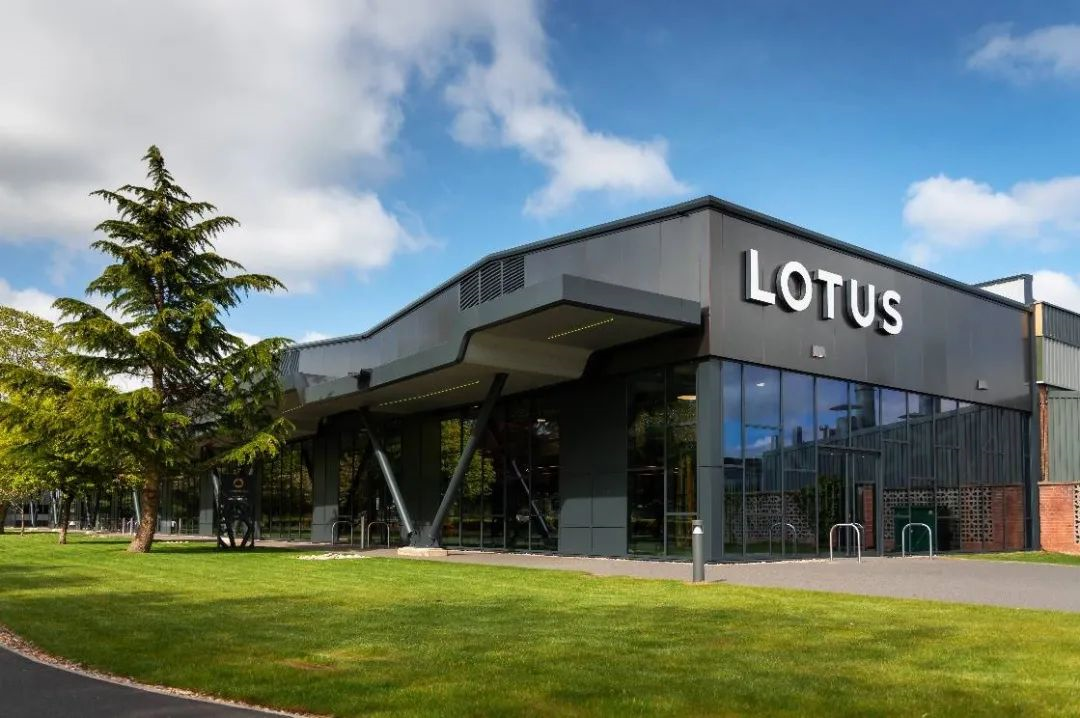 "We have firmly decided to transform towards electrification and intelligence. Only by transforming in this direction can we succeed. This is an opportunity given to us by the times. The transformation may succeed, but if we don't transform, we will definitely fail." As early as 2018, Feng Qingfeng, CEO of the Lotus Group, made such a decisive statement.
In any case, Lotus does not want to waste this crisis because this is a great opportunity for the brand's rebirth.
The Revolutionary Path
Lotus' radical strategy can be traced back clearly.
The pace of revolution began in 2018. On the occasion of the 70th anniversary of the brand's establishment, Lotus released the "Vision 80" decade revival plan.
"As the first global traditional fuel car brand to fully transform to electrification, we hope to lead Lotus to achieve its brand revival goal by 2028 through brand, product, and industry strategic transformation." Feng Qingfeng declared that Lotus was working hard.
In 2019, the transformation officially kicked off. In July, Lotus launched its first luxury electric supercar Evija in the UK, priced at 21.88 million, with a global limit of 130 units. The trumpet of electrification was sounded on the product level.
At the same time, Lotus invested 9 billion yuan to establish the Lotus Intelligent Factory in Wuhan, which will have an annual production capacity of 150,000 passenger cars of various types.
For Lotus, establishing a production base in China not only reflects the increase in production capacity but also means that it will meet the customized needs of consumers in a shorter time and on a larger scale. Prior to this, Lotus Advanced Performance (LAP), a new department serving customers with personalized customization needs, has been established.
In 2020, Lotus established a new R&D center in China, integrating leading and top-notch intelligent, digital technology, and resources from around the world.
In 2021, Lotus released the EAS-IP development plan, with the first "E" being "electric," becoming one of the technical guidelines for the next stage. In July of the same year, as resolute as electrification years ago, Lotus launched the last fuel car Emira in the UK.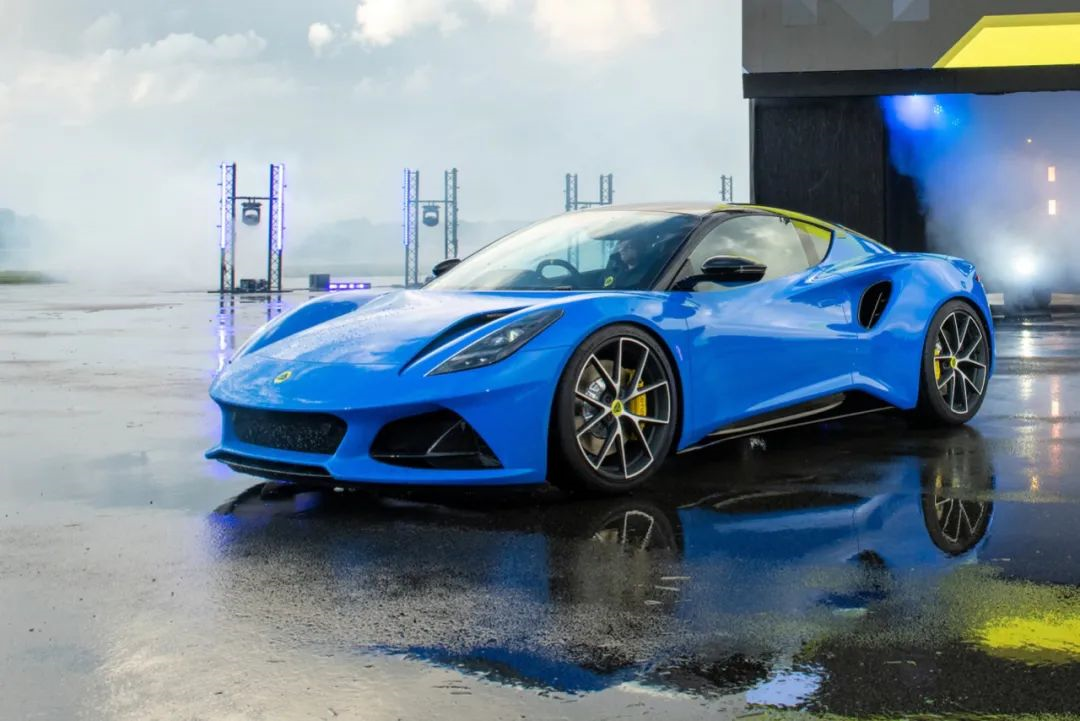 The pace is astonishing. On August 31st, 2021, Lotus technology was officially established, with its global headquarters located in Wuhan Economic and Technological Development Zone. As a core constituent of the "dual-engine" strategy of China and the UK, Lotus Technology will expand its technology in fields such as intelligent driving, intelligent interaction, and intelligent manufacturing, integrating Chinese, British, and German R&D design organizations and global resources, responsible for the research and development and production of global ultra-high-end intelligent electric vehicles, empowering the brand transformation.
From now on, two flowers will bloom. Lotus Technology will become an important development engine, responsible for Lotus brand's global ultra-high-end intelligent electric vehicle business, while Lotus Cars is responsible for Lotus brand's high-performance sports car business.
"With racetrack-level intelligent driving, Lotus Technology is committed to entering the intelligent driving track in the next decade." said Feng Qingfeng.
According to the product plan, this year the new pure electric SUV Eletre will be officially launched. This is the first product developed based on the EPA architecture, and in the future, this architecture will become the cornerstone of Lotus building a matrix of high-end lifestyle electric performance models.
The EPA architecture, based on the development needs of Lotus's ultra-high-end pure electric intelligent vehicles, applies racetrack-level electric drive and intelligent driving to daily driving scenarios. The wheelbase can be adapted between 2889mm-3100mm according to the model, while retaining the development of higher-level models.
In the next few years, Lotus will also launch at least three pure electric intelligent vehicle models. In 2023, it will launch the Type 133 E-Class four-door coupe; in 2025, it will launch the Type 134 D-Class "pure electric intelligent new species"; and in 2026, it will have a pure electric small coupe with the code name Type 135.
"We have firmly selected the most likely successful path." said Feng Qingfeng.
"The most likely successful path"
Everything is steadily progressing on the designed path.
As one of the world's top three sports car brands, Lotus has created countless legendary racetracks in the era of gasoline-powered cars, and its brand history is full of medals. In 2021, Lotus released its final gasoline-powered car, the most versatile roadster Emira in history, drawing a dignified end to the gasoline era.
What followed was a heavyweight pure electric vehicle. At 19:30 on March 29, London time, Lotus's first pure electric intelligent hyper SUV Eletre was officially released in London, UK.

# Eletre
"Eletre" comes from the Eastern European language family, which means "rebirth", which also seems to herald Lotus's rebirth in a new era.
As for the choice of vehicle models, it is undoubtedly a wise choice for the first mass-produced electric vehicle to choose the SUV model. After all, in 2021, 53% of the global sales of super luxury brands were SUV models among 72,000 vehicles sold. Who can ignore this tempting number, and who can resist such a large market?
This model has a very distinctive personality, presenting a precious balance between inheritance and innovation.
In addition to various track technologies exclusive to Lotus, aerodynamic performance, and lightweight design, the design and intelligence parts of Eletre also subvert people's perception of Lotus.
First of all, in terms of design, the bold and exaggerated design of Eletre's forward-shifted body posture, extra-long wheelbase, and ultra-short front and rear overhangs give the car's shape enough freedom, and the shorter front-end design skillfully echoes Lotus's iconic mid-engine style.
As for intelligence, Eletre also has a new mission. Whether it is the technological and immersive cockpit or the intelligent hardware combination of four laser radars, ultra-HD cameras, and 4D millimeter-wave radars, it is surprising. Its pioneering and innovative intelligent technology application is unprecedented, whether based on the brand or among super luxury brands.
"We are breaking through in the direction of intelligence, to broaden the boundaries of the car through intelligence. Not only the traditional Lotus genes called Lotus, but also the ability to create technology that leads or influences people in the future and achieves epoch-making breakthroughs. This innovative awareness and technological leadership will also be integrated into the cornerstone of Lotus." Feng Qingfeng said.
According to the official disclosure, Eletre will also hold a press conference for domestic consumers within a month, and more detailed information will be exposed at that time, which is worth looking forward to.
Undoubtedly, Eletre is the first key chess piece that Lotus has laid down in the era of electrification. From now on, Lotus models will surpass the traditional meaning of sports cars, no longer focusing only on the track, and will layout more models that fit in with scenarios of daily driving.
If the above breakthrough is to expand the new boundary of super-luxury value in a new era, then the aerodynamic genes that will never be discarded and the brand mission that has always been purely dedicated to the driver are the commitments of Lotus to traditional super-luxury value.
In the era of internal combustion engines, Lotus was a niche sports car brand. In the age of electrification, Lotus changed its image by resolutely transforming its attitude and efficiently launching products, indicating its ambitious goal: to change its niche image, capture more segmented markets, occupy more market shares in the ultra-luxury market, and become a trendsetter in pure electric ultra-luxury products.
In the eyes of AutocarMax, Lotus' layout is based on foresight of the future development pattern of the automotive industry, as well as insight into the inheritance and innovation of brand history, which is both globally-oriented and operational.
Under the strategic guidance of "dual engine", Lotus, including marketing and branding, is a globalized system.
Qing Yan, Chief Marketing Officer of Lotus Technology, explicitly stated that "Lotus itself is a global company, including vehicle research and development and vehicle sales, which are both global resources."
He revealed that "styling design and sports car research and development are completed in the UK, Germany is responsible for European regulations and some advanced technologies, and the Chinese research and development center focuses on intelligent development. China has played a very important role in the entire vehicle development process."
In fact, when Lotus launched its Emira model, it was progressing equally in the Chinese, British, and European markets.
It is worth mentioning that as of the end of 2022, Lotus plans to open at least 21 experience stores worldwide. The new Lotus vision and style showroom will also gradually be promoted worldwide.
Conclusion
Peter Drucker, the master of management, said: "In times of turbulence, the biggest danger is not turbulence itself, but still using the logic of the past to conduct business."
Unfortunately, for many traditional car companies, this inspiring statement either falls on deaf ears, or they react slowly, hesitating and following. Times have changed, and the hundred-year history of automobile development no longer points to a "golden road" only for fuel vehicles. The future will undoubtedly be dominated by intelligent electric vehicles.
For Lotus, this is not just an opportunity to change the track, but also a chance to be reborn from the ashes. Now, it has grasped its fate.
It is worth mentioning that, like many multinational car companies, Lotus has emphasized the strategic position of the Chinese market.
Because the Chinese market is no longer just characterized by a stable market environment, strong purchasing power, and broad growth potential, but also has the most suitable basic infrastructure for new energy development, and a higher acceptance of intelligent technology among the population.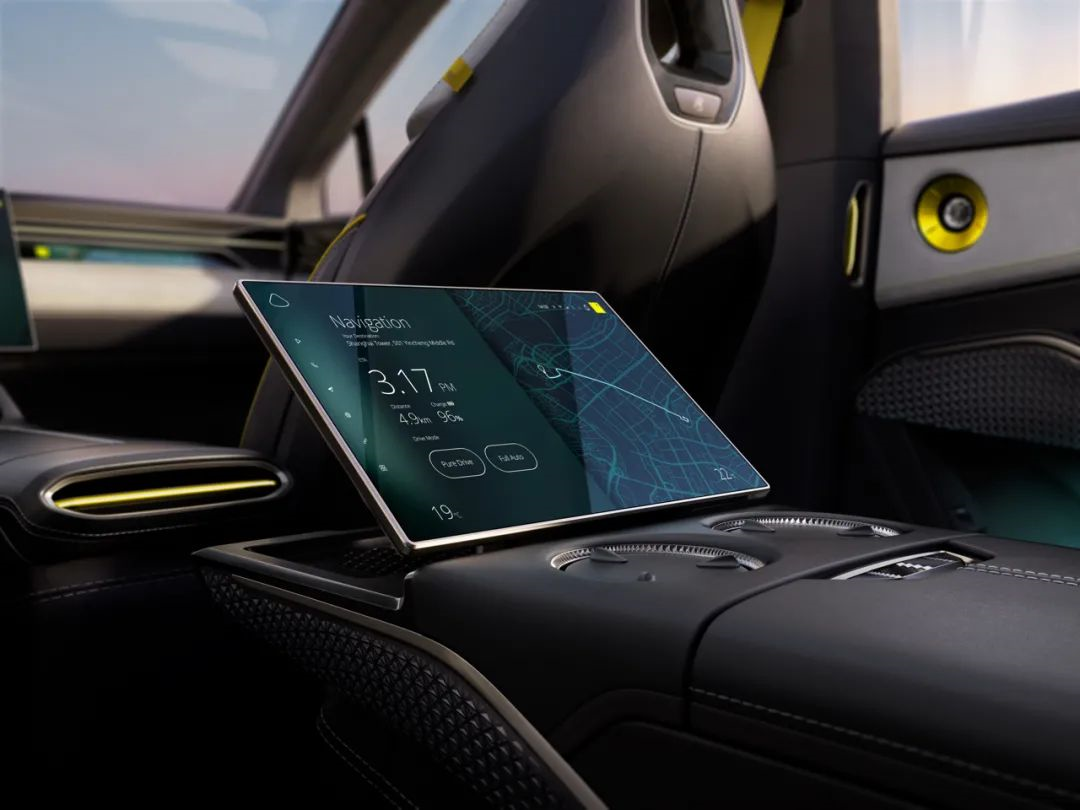 It is hard to imagine that the average age of many ultra-luxury brand users in China is rapidly approaching 30 years old. In the future, the Chinese market will undoubtedly play an important role in promoting electrification and intelligent development.
In fact, Lotus's expectations are also the same. In 2019, Simon Clare, the global marketing director of Lotus, said that the Chinese market will be one of Lotus's opportunities to achieve a comeback. According to Lotus's development plan, half of its sales may come from China in the next 5 years.
Moreover, compared with other ultra-luxury brands, Lotus has organizational advantages in the Chinese market. Lotus's layout in Wuhan is an important signal, and China is playing a more important role in the entire vehicle development process.
In this ALL IN big change, Lotus deserves the rewards of the times.
This article is a translation by ChatGPT of a Chinese report from 42HOW. If you have any questions about it, please email bd@42how.com.