Author: Cherry
Introduction
On March 28th, the Wall Street Journal reported that Waymo, the autonomous vehicle division of Google, is ready to launch completely self-driving services in San Francisco. Waymo Co-CEO Tekedra Mawakana wrote in a blog post that "we are now ready to start offering the Waymo Driver, in fully autonomous driving mode, to San Franciscans without a dedicated human test driver on board, marking an important step forward on our path to commercial deployment."
Last August, Waymo launched a pilot program that offered free self-driving taxi services to specific users in San Francisco, with a human test driver on board. Waymo stated that it aimed to improve traffic safety in San Francisco. In March, the US regulatory agency demanded that a part of the ADS (autonomous driving system) software from Pony.ai, the L4 autonomous driving system, be recalled due to a car accident during a road test in California in October 2021. This became the world's first recall event for L4 autonomous driving systems initiated by a regulatory agency.
Autonomous Driving is Not "One Size Fits All"
Autonomous driving technology is the gem on the crown of intelligent cars. After the industry matured and accumulated product experience, and proved the feasibility of the technology in the first half of 2020, it has entered the second half of the competition, with some saying it has entered the first year of commercialization.
The development focuses of China, the United States, and Europe are different, and the technology routes for companies and car manufacturers involved in autonomous driving also differ. There are more and more players in the industry, with many traditional automakers entering the autonomous driving field, in addition to Tesla, who represents single intelligent cars. The start of the second half and even the finals has become the prelude to the reshaping of the global automobile industry pattern of a century, and it is also a new round of competition for state-level technological heights.
Without going into great detail, let's talk about several recent events in the industry to see what the situation is in the autonomous driving competition and which company has a more advantageous strategy?
In fact, those who play RoboTaxi and those who play commercial passenger cars are not "one family". The technology routes of different companies that play RoboTaxi are extremely different, so horizontal comparison is not so fair. There is no way, we can only "speak fairly", and believe that you have your own judgment.
Completely Autonomous Driving Scene dominates
The vision of autonomous driving is very promising. It will give cars more intelligence and have a wider range of market applications. This is also ample reason for Tesla's market capitalization reaching $1.1 trillion after a period of sideways consolidation. An industry should always have a banner, and in the field of autonomous driving cars, no one can compare to Tesla.Just at this moment, the National Highway Traffic Safety Administration (NHTSA) website notified that Tesla needs to recall certain Model 3s and Model Ys produced between 2019-2021 and 2020-2021, respectively, to tighten or replace the fasteners connecting the front suspension and subframe. In addition, Tesla also announced a recall of a small number of Model 3 electric vehicles due to airbag issues.
Just as Tesla's stock price continues to soar, Tesla released the Full Self-Driving software (FSD) version 10.3, but it was removed from the shelves less than a day later. Tesla CEO Elon Musk said, "There are some issues with FSD 10.3, so we are temporarily reverting it to version 10.2."
In March of this year, Tesla began pushing FSD Beta 10.11 to employees, and if the new version performs well, it will also be pushed to other regular testing users. Musk, who had been stubborn before, admitted that the "fully autonomous" software, which he called "fully functional," could at best "possibly" take people from home to work without human intervention, and still requires human supervision.
In fact, just before this latest release, Tesla's decision to let untrained owners test its "fully autonomous" advanced driver assistance (Autopilot) software on public roads had already raised concerns and criticism in the industry.
The National Transportation Safety Board (NTSB) expressed "deep concern" in a letter about Tesla's failure to respond to safety recommendations related to its controversial driver-assist features four years ago.
In the 2017 accident, a Tesla owner's car hit a truck crossing a highway and died. Only NHTSA has the authority to issue recall notices and is currently investigating possible defects in Autopilot, which may have caused nearly 12 crashes.
The head of the NTSB also called the latest system used by Tesla "deceptive," and many Tesla owners have paid up to $10,000 for FSD software.
As several safety officers stated during my free ride on an operational vehicle at the Beijing Advanced Autonomous Driving Demonstration Zone, currently mass-produced vehicles equipped with L2 (or L2+) systems are merely advanced driver-assistance systems (ADAS) that cannot compete with the L4 self-driving function that is currently being tested. They can only be used for tailgating or city traffic congestion to alleviate driver fatigue, but not as fully autonomous driving functions. It is difficult to completely rely on vehicular technology for personal safety; it might come at a cost. Although self-driving vehicles equipped with ADAS cruise around the streets all day, the confidence in ADAS technology for autonomous driving is lacking.
In fact, some L4 autonomous RoboTaxi vehicles in China and abroad, or mass-produced vehicles with intelligent technology such as Tesla and NIO, cannot be mentioned on the same breath. Apparently, Tesla still primarily sells electrical vehicles, and the autonomous driving function it offers is still largely fictional.
As of today, Tesla still relies on hundreds of thousands of vehicle owners for data analysis and has yet to establish its own fleet of RoboTaxi vehicles. Tesla's plan to launch Robotaxi service in 2020 claimed a fleet size of 2.75 million vehicles, generating $92 billion in revenue and $31 billion in profit. It all seems like casting pearl before swine.
When asked when we will see Tesla's RoboTaxi on the road, Zach Kirkhorn, Tesla's CFO, merely stated that it is difficult to provide a precise timeline for autonomous technology capabilities. It would have been better to say nothing at all. Peter Rawlinson, CEO of Tesla's rival Lucid, said, "We have a long way to go before we have a RoboTaxi fleet. It will take about ten years. Even with the world's most advanced sensor systems, RoboTaxi will not emerge quickly." However, Waymo, the autonomous driving fleet owned by Alphabet, has already owned around 600 vehicles.
Mary Barra, CEO of General Motors, a traditional automaker, recently said that she is "very confident" that Cruise vehicles will no longer require a driver by 2022, and the company's self-driving RoboTaxi and delivery service are expected to enter early commercial operation.
Different from emerging self-driving start-ups and new automobile forces active in the capital market, many traditional automakers consider autonomous driving as a research and development direction for the midterm or even long-term. For consumers today, these powerful companies hope to bring autonomous driving technology dividends to the public, improving travel convenience and safety.As a model for European automakers, Volkswagen follows the European development path in exploring vehicle-road cooperation and intelligent connectivity. The V2X+5G-based Level 4 autonomous driving technology demonstrated by Audi in Wuxi unveiled many advanced features, including the Traffic Light Information System (TLI), the Lane Hazard Information (LHI) and the Lane Hazard Warning (LHW), which will soon be installed in the domestically produced A6L and A7L.
Audi also presented for the first time its patented V2I and V2P (vehicle-to-pedestrian communication) technologies. The vehicle can perceive pedestrians suddenly crossing the road and automatically slow down to avoid hitting them. These two technologies complement the limitations of in-vehicle sensors sensing other road users and demonstrate the additional value of V2X. This technology is expected to greatly reduce or alleviate traffic accidents between vehicles and pedestrians. Audi's other V2P patented technology can issue warnings to drivers, alerting them to non-motorized vehicles approaching their vehicles.
Michael Hofmann, Vice President of R&D at Audi China, said that "with China's continuous investment in intelligent city development, China has become the world's top autonomous driving technology innovation center. In the field of vehicle networking technology, Audi has achieved important breakthroughs, not only achieving the world's first L4 autonomous driving with V2X signals on public roads, but also using vehicle networking technology for the first time in the vehicle's automatic driving system."
Traditional American automakers are also not idle. Ford is using intelligent connectivity technology, including maps, to help drivers avoid potential traffic risks, including congestion, potential traffic accidents, and sudden narrowing of roads. The "ROADSAFE" technology plan released by Ford Europe can warn drivers in advance about highly congested and accident-prone areas. In addition, it can provide data and analysis results to local transportation departments in offline mode to support continuous improvements in roads and infrastructure.
Unlike the current vehicle-road cooperation in China, Ford's road safety technology emphasizes the analysis and modeling of individual vehicle motion data (i.e., vehicle behavior data such as braking, steering, and acceleration) and road traffic flow data (i.e., interactions between individual vehicles and other road participants). Using data analysis results to generate "road segment risk rating heat maps," providing warning and advice information for drivers, and providing more reasonable traffic and road layout recommendations for local traffic managers.
China's solutions for autonomous drivingAlthough autonomous driving vehicles have become the core direction of the global automobile industry, unlike the US and Europe, China's consideration of the landing of autonomous driving takes into account the characteristics of Chinese cities. As Li Keqiang, Professor at the School of Vehicles and Transportation, Director of the National Key Laboratory for Vehicle Safety and Energy Efficiency, and Chief Scientist of the National Intelligent Networked Automobile Innovation Center, said: "At present, there are many technical routes for autonomous driving. The future development must be mobile interconnection, networked intelligent applications, connecting infrastructure and the cloud. This is a solution that can truly solve the problem."
As early as 2016, China took the lead in proposing a plan to integrate single bike intelligence and network intelligence. The Ministry of Industry and Information Technology issued a roadmap for the development of intelligent connected vehicles, aiming to promote the construction of China's first national intelligent connected vehicle pilot demonstration area. It was not until 2019 that Europe proposed a similar plan.
In terms of practical applications, Xiaoma Zhixing, also a Chinese start-up, has officially launched the first batch of autonomous driving vehicles equipped with a new generation system on a standard production line and joined the RoboTaxi fleet of the company, opening up 24-hour public road testing for autonomous driving in Guangzhou, Beijing, and Shanghai. Xiaoma Zhixing stated that its fully unmanned autonomous driving system can achieve L4 level in urban scenarios, complex weather conditions, including rush hour periods, unprotected intersections, narrow roads, mixed vehicle/pedestrian traffic, temporary construction, and rain/sandstorm/high-temperature weather.
With the important breakthrough of Beijing's policies, Xiaoma Zhixing and Baidu became the first batch of enterprises to obtain the license for unmanned testing in the intelligent networked automobile policy pilot zone on October 15th last year. Now, Xiaoma Zhixing has five cars in daily unmanned trial operations, covering an area of about 20 square kilometers in Beijing Yizhuang and more than 100 kilometers of public roads, including major subway stations, residential areas, and technology parks.
However, Xiaoma Zhixing's California test vehicle suddenly drove onto the curb on an ideal road and caused damage to its front end, putting autonomous driving back into the spotlight.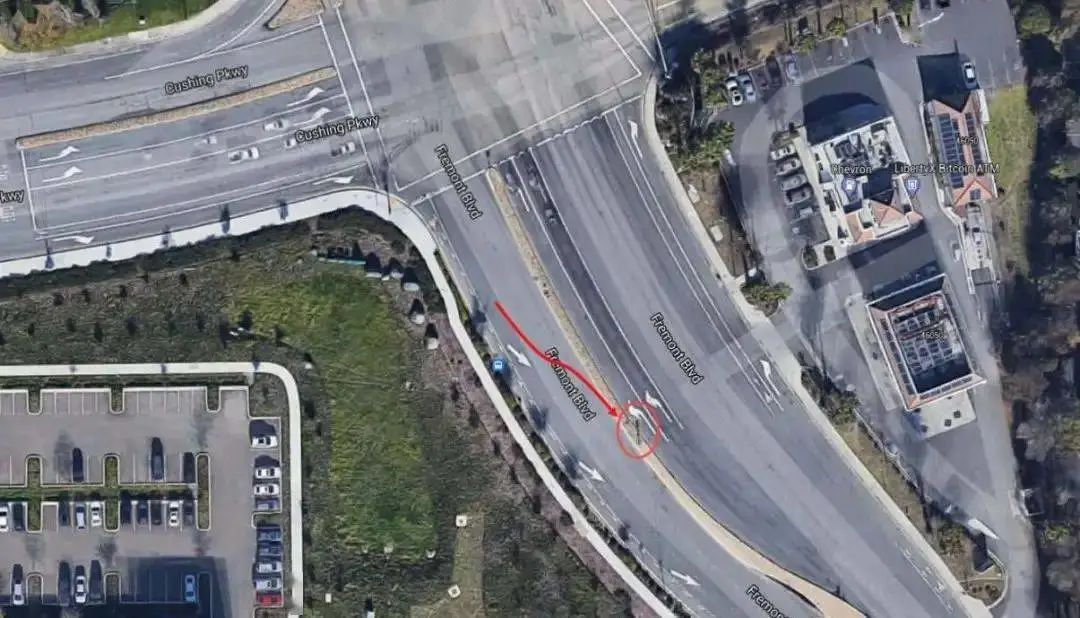 According to the relevant regulations of the Chinese government, unmanned testing should be gradually promoted. The first phase is the test of the main driver being unmanned and the co-driver being manned. The second phase is the test of the co-driver being unmanned and the rear row being manned. In the third phase, a fully unmanned autonomous driving test inside the vehicle will be realized. This is a process that gradually gains acceptance in society, law and regulation.
In fact, there are also relatively reliable L4 joint bike intelligence solutions, such as RoboTaxi, which belongs to a Chinese company – AutoX. Its technical route is very different from the "Chinese solution" of unmanned testing – it focuses on joint bike intelligence. Of course, it and the mass-produced passenger cars of Chinese and foreign automakers such as Tesla are not in the same league.
In July 2020, AutoX obtained the world's second and China's first fully autonomous (with passengers) license issued by the California Department of Motor Vehicles (DMV), leading the world. In April 2021, AutoX completed China's first RoboTaxi open test. In the video of the world's first fully autonomous rush hour in a non-park and non-low-speed urban village for 2 hours, the test vehicles achieved true whole vehicle autonomy with no safety officer in the front and back seat, without any remote control.
AutoX founder and chairman Jianxiong Xiao said: "AutoX has always put safety first and will only go on the road when the whole vehicle is safe both in software and hardware." Unlike Tesla's stubbornness, AutoX values sensors very much and has developed an ultra-high-definition camera with 8 million pixels, the world's highest resolution 4D millimeter-wave radar, ultra-high-definition Lidar, ultra-high-definition positioning system, etc. Its powerful perception ability ensures very good safety for autonomous vehicles on the road and leaves no room for error.
From Quantitative to Qualitative Changes
The second half of autonomous driving has entered the stage of "each revealing its own unique skills". The early technological accumulation will gradually enter commercial applications, and the evolution of autonomous driving has come to a time of quantitative changes leading to qualitative changes. The era of true autonomous driving serving people's lives is not far away. However, there is a premise that the intelligent connected functions of mass-produced personal cars are far from the level of company fleet-operated vehicles that are yet to have the ability to perceive and think like humans, thus they cannot logically reduce human weaknesses, such as aggressive behavior, fatigue, distraction, or drunk driving risk. As a result, the dividend moment of saving time, money, reducing pressure and improving safety for us has not yet arrived.
This article is a translation by ChatGPT of a Chinese report from 42HOW. If you have any questions about it, please email bd@42how.com.