Author: Ren Haining
Not long ago, we received a message in our private messaging platform:
"Hey, Sungob dad, I just bought an electric car for more than 200,000 yuan. The salesperson told me that this car is so intelligent and uses some kind of chip and has so many sensing hardware, but it seems to be only slightly better than my previous car, with just an on-board navigation function. Is it just because I don't know how to use it?"
Honestly, I thought about this question for a long time. It embodies an interesting paradox:
On the one hand, the industry has already fully recognized the view that "intelligence will become the decisive factor for new energy vehicles." But on the other hand, it seems that, as in the case of this user's message, apart from the very basic functions like music, telephone, and navigation, users are not very aware of "intelligence".
The terms we often say, such as "large computing platforms, 8155 chips, lidars…" and so on, seem to lack the kind of experience impact that can be felt immediately, especially when you put yourself in the user's perspective.
So, at the time, this user's question really puzzled me.
I didn't reply immediately and continued to test and study cars, as well as participated in some activities and communications with car companies. And in every conversation, I threw this user's question to the car companies' colleagues.
The answers I got were similar: things like "users haven't developed related habits yet," "many cars have poor underlying architecture," and "the current car machine functions are not perfect," etc.
However, the answer from one car company impressed me and resolved some of my doubts. In the view of this car company, the phenomenon of user complaints behind the so-called "intelligence" is actually a logical problem in the definition of the car company's products:
What is called "intelligence":
Is it "smart for the sake of sounding smart"?

Or is it "smart for the sake of being useful"?
If it is clear to choose the latter, then it must be goal-oriented, and this "goal" is precisely the functional experience that users can perceive.
The car company that articulated this view was GAC New Energy Automobile Co., Ltd. The support behind this view is also very convincing.
Let's continue.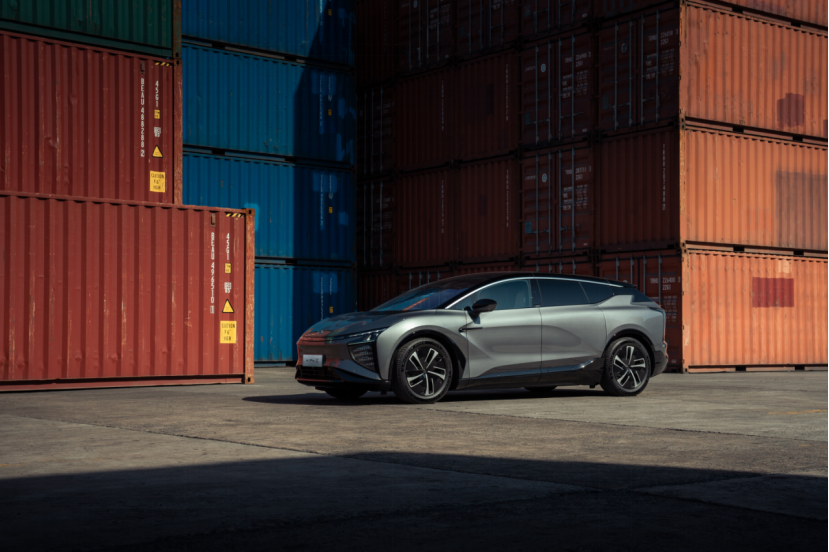 Scene Card
Friends who are familiar with GAC New Energy Automobile know that they are the luxury intelligent pure electric brand under Guangzhou Automobile Group Co., Ltd.
Not long ago, GAC New Energy Automobile officially launched a brand evolution plan. It was during this opportunity that I chatted with their colleagues.
Honestly, if you only look at the above views about pursuing "results" and "user-orientation", although some car companies express it less clearly, they are also similar. However, the reason why I was impressed by GAC's point of view is that they stood up to my questioning:
"Can you be specific about what intelligent functions you have actually implemented?"
Highly's colleague told me four words: Scene Cards.
It's a fascinating feature and users can use it directly on Highly's HiPhi X model.
The official introduction is as follows: "This is the world's first vehicle intelligent application graphical development tool – HiPhi Play (formerly known as Geekworld), which allows users to easily combine functions and quickly develop, deploy and share smart applications, break through the barriers of automotive hardware, create customizable scene cards, and create a custom driving experience for thousands of people."
At first glance, it may seem a bit confusing and unclear, but as soon as you have a chance to drive the Highly HiPhi X, you can quickly perceive this feature, as it is interspersed in many scenes during our driving process.
For example: the nap mode.
Many users like to take a nap in the car at noon, which is much more comfortable than sleeping on the desk in the office. For cars with more complete functions, users can simply adjust the seats and lie down to rest. However, there is a problem here. The reclining angle of the seats is different for each user's habits, so we can only adjust manually each time, which is very troublesome and inconvenient.
But with the Scene Cards feature on the Highly HiPhi X, the same scenario changes.
Because the Scene Cards feature allows users to define and combine various vehicle functions according to their preferences, we can completely set up a "nap mode" based on our nap habits. For example, I can set up a favorite seat reclining angle, my preferred air conditioning temperature and the songs to play, and even adjust the car window settings to my liking.
Therefore, everything becomes simple. Every time I take a nap in the car, I just need to click on my preset "nap mode" and the car will automatically adjust to my preferred state based on the previous settings. I don't need to bother with it anymore and can rest assured.
Of course, there are many similar scenarios.
For example, on weekends when we often take the children out to play, we can set up a "taking the children out" mode. Some necessary functions for children while in the car, such as blowing air conditioning to their feet and child locks, can be preset for this mode. If you like the sense of ritual, you can even set up a car door opening and closing welcome ceremony before getting into the car.
In addition, when I am driving alone, I can set up a "letting go mode". Driving mode in sports, steering wheel turning motion, brake pedal motion, and playing some favorite music are suitable as a mode for enjoying time alone while driving.
Isn't it interesting?
In my opinion, the "Scene Card" function reflects well on GWM's intelligent thinking. On the surface, it truly helps the HiPhi X achieve the diverse scene experience of "one person stylish, two people romantic, four people luxurious, and six people happy" through technology to meet the personalized needs of different users.
On a deeper level, it embodies another dimension of GWV's thinking: they hope that every reserve of intelligent technology can create "results" and truly improve user experience. Moreover, their creations are not limited to themselves, but they hope to "co-create" with users, which is very impressive.
The Road to Refinement
Of course, the implementation of any function or logic is conditional, and it is achieved with real efforts.
So, how did GWM refine their experience capabilities in the field of intelligence, such as the "Scene Card" function?
I think it's simple, two aspects: visible things and invisible things.
The so-called "visible things" – hardcore configuration.

The so-called "invisible things" – underlying architecture.
Let's start with the hardware.
The hardware strength of the HiPhi X is obvious, and not long ago, they equipped 6 luxury technologies with high user ratings across all 5 models, including a Meridian sound system with 17 speakers, a 19.9-inch entertainment screen for the passenger, a Qichuatong custom intelligent fragrant system, a light-emitting panel inside the cabin, a HEPA biochemical filter device, and a driver's biometric monitoring system.
If function innovation determines the upper limit of user experience, then the hardware configuration of the HiPhi X first establishes a high bottom line in the creation of intelligent experience.
Let's continue with an example:For example, the door. The door design of the High-Born HiPhi X is sure to catch the eye of any first-time user. It is a unique combination of "gullwing doors + scissor doors". The doors have no physical lock core, no door handle, and the gullwing doors are the same as the Rolls-Royce. The scissor doors also use a touch-free system. It is worth noting that all 6 doors are equipped with motors and equipped with 12 radars and 1 rain sensor. With these foundations, HiPhi X can provide users with six intelligent entrance and exit modes, and with the further support of ID induction recognition, B-pillar facial recognition, APP remote control, and other unlocking methods, the luxury, ceremony, and coolness of the car's entrance and exit scenes can be played out, forming a valuable intelligent experience for users.
For another example, the lighting system. The High-Born HiPhi X adopts two core lighting groups: PML programmable intelligent headlights and ISD intelligent interactive lights, using 1716 LED light sources. It is only with such a large amount of light sources as a basis that users can define and edit some light languages according to their own preferences and the needs during driving to display their emotions and interact with other vehicles and pedestrians on the road.
You should know that the High-Born HiPhi X has 562 sensors and 307 electric actuators throughout the car. In addition, including the aforementioned luminescent panels, sound systems, fragrance systems, driver health monitoring systems, HEPA bio-level filtration devices, etc., and this time, High-Born HiPhi X has also added a total of 4 types of wheel options, including 7-spoke bright silver wheels, 7-spoke gunmetal wheels, and 3 types of 22-inch wheels, as well as 1 type of 20-inch aerodynamic wheels. It will provide three types of interior roofs: black fabric roof, black suede roof, and light gray suede roof, which can be matched with different colors and materials of interior themes.
All of these hardware capabilities will directly or indirectly help the vehicle present a more high-end product experience created by intelligent technology.
After talking about the hardware, let's talk about the architecture.# The H-SOA ultra-body electronic and electrical architecture, the world's first open production electronic and electrical architecture, is equipped in the HiPhi X by Gaohe.
This may be a little hard to understand. In simpler terms, electronic and electrical architecture is like the central nervous system of a car. Why is it important and valuable? There are two reasons:
Firstly, it is very complex and difficult to develop. Secondly, there is great potential for innovation in this area.
To help understand, let's take Tesla as an example. Many people criticize Model 3 and Model Y for their rough craftsmanship and plain interiors. But Tesla's real core competitiveness lies in the "electronic and electrical architecture". Before the Model 3, the "electronic and electrical architecture" of cars was distributed, with over 70 ECUs (electronic control units) in each car. There are three obvious problems with this. Firstly, although it seems like a lot, the overall computing power is weak, and it's not even as good as a phone. Secondly, the components are not connected, and independent units are responsible for independent functions, with no way to exchange information. This means that the car cannot be upgraded over the air (OTA). Thirdly, for software developers, there is no standardized platform, just like the phone market. Without IOS and Android, the phone market would not be as prosperous as it is today.
Tesla's Model 3 integrates the original 70 plus ECUs into three main parts: the central computing module (CCM), the left body control module (BCM LH), and the right body control module (BCM RH). Tesla was able to simplify and improve the architecture, like Intel's x86 simplified the bulky computer and helped it become more efficient and widespread, allowing software to become more powerful. Currently, consumers can feel the difference, as Tesla improves range and acceleration with remote OTA updates, the underlying reason for which is the car's electronic and electrical architecture. Gaohe's HiPhi X takes this to the next level with the H-SOA ultra-body electronic and electrical architecture.
In addition to managing the entire hardware and software system of the vehicle through six computing platforms, 1Gbps Ethernet, 5G communication modules, and cloud computing capabilities, it also has a core change, which is to support user co-creation.It is different from many other companies, including Tesla, which tends to stay in the "defined by the automaker and accepted by the users" mode when it comes to innovation and iteration in intelligentization, such as Tesla's Christmas mode, which allows the car to dance, among other things. Instead, it has truly achieved the separation of vehicle software and hardware, allowing partners, third-party developers, and users to personalize vehicle functions, freely recombine and activate various hardware functions, and develop scenario cards and intelligent vehicle applications.
This model is very impressive. It will not only bring about continuous evolution of HiPhi X, but is also likely to incubate many functions and experiences that users truly need.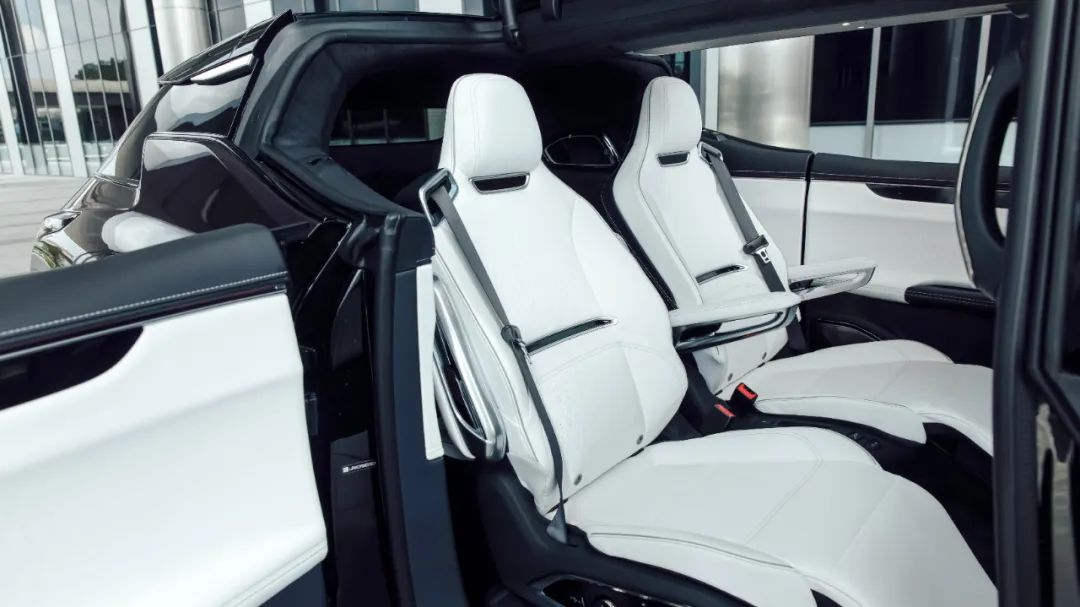 Returning to the Beginning
The folks at Gaia Automotive recently told me that, after emphasizing "Aim High" before, they have recently proposed a brand spirit called "Live to Create".
Ding Lei, the founder of Gaia Automotive, has said that life is limited, dreams and imagination are unlimited, and only through creation can the world be changed and life made more meaningful. We believe that, through creation, ordinary people can achieve great things.
It sounds a bit official, but that's the way it is.
Of course, creation is not easy. Even if it were a year ago, it would be hard for anyone to believe that, since deliveries began in mid-May of last year, Gaia's HiPhi X has delivered about 5,000 units in less than a year, covering 185 cities nationwide, and Gaia has become the first Chinese brand to take the monthly sales crown in the luxury car segment with sales above 500,000. Perhaps the key driving force behind all of this is the word "creation".
By the way, after communicating with Gaia's friends that day, I replied to the message from the user mentioned at the beginning of the article when I got home, with just a few simple words: "Maybe he just hasn't encountered a good product."
The end.
This article is a translation by ChatGPT of a Chinese report from 42HOW. If you have any questions about it, please email bd@42how.com.