Recently, Landtourer released the official interior images of its 7-seater electric MPV Dreamer. Compared to the 4-seater interior that was first showcased at the Guangzhou Auto Show on November 19th last year, the 7-seater version is more practical and closer to the usage habits of Chinese MPV consumers.
The Dreamer's 7-seat layout is in a 2+2+3 formation, which is the same as the current mainstream MPV layout.
The Dreamer's length, width, and height are 5,315 x 1,980 x 1,810 mm, and the wheelbase reaches 3,200 mm. This wheelbase is 112 mm longer than that of the Buick GL8 and 200 mm longer than that of the Alphard. According to Landtourer, the third-row passenger's head, shoulder, and legroom will not be affected even when four 24-inch suitcases are loaded into the trunk. After the Dreamer is launched in April this year, we will experience the third-row space for the first time and see whether it is really as spacious as the manufacturer claimed, and whether it will affect the second-row passenger and trunk space.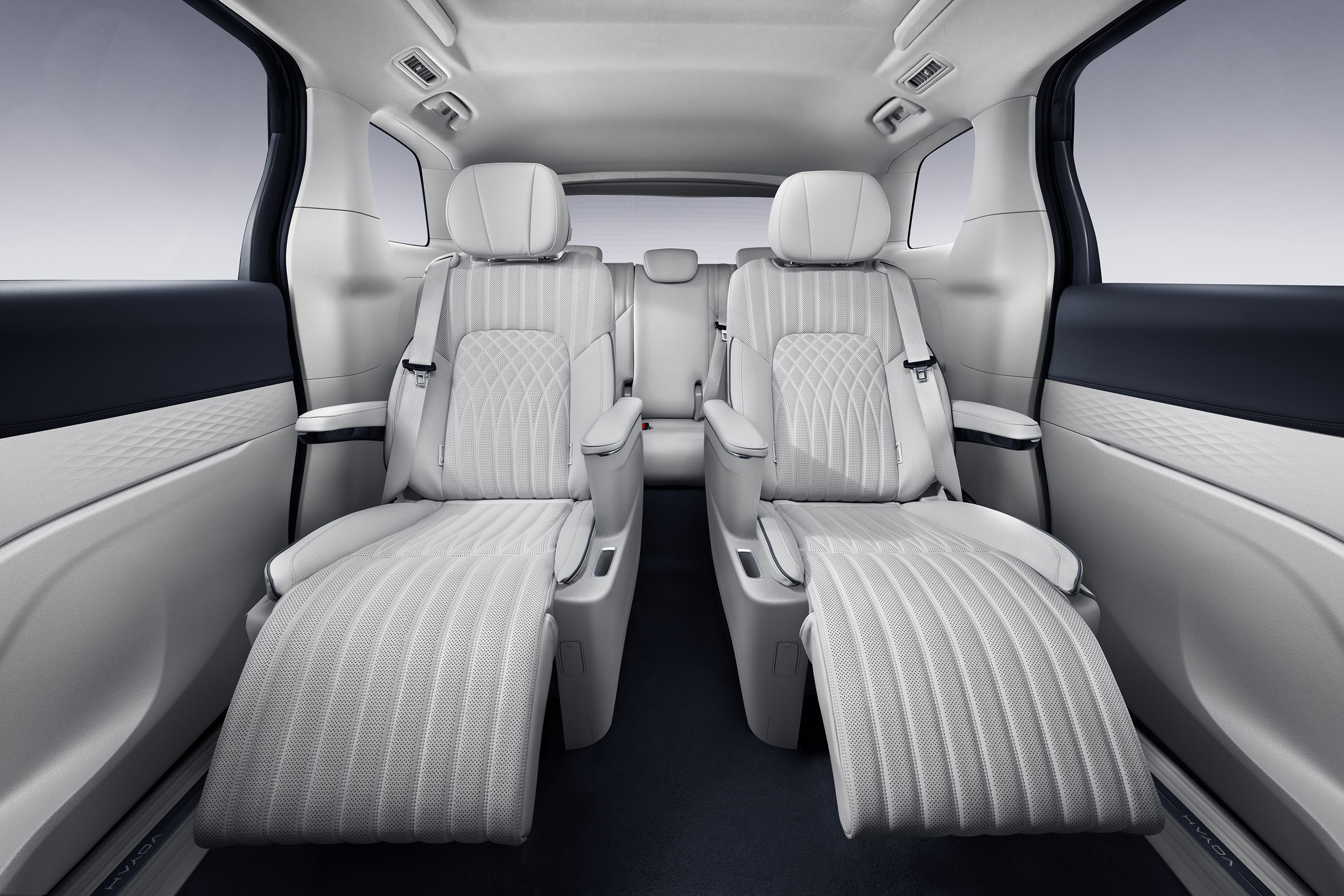 For a 7-seater MPV, the most crucial factor is the second-row seating experience. Whether for commercial or family use, the comfort of the second-row seats will directly determine the success or failure of this MPV.
The Dreamer's second-row seats are consistent with the mainstream MPVs and adopt aviation-style seats with 8-way adjustment. Landtourer also stated that the Dreamer will offer massage and electric footrest functions to further enhance the comfort of the cabin.
At present, one of the major considerations for MPVs is the number of USB ports inside the car. The number of USB ports largely affects the practicality of the vehicle. As an electric car, I don't think it's difficult to layout two more USB ports.
With the electrification process of various automotive brands, electric propulsion will also inject new vitality into MPVs. This year's electric MPV market will be particularly fierce, with both Buick and Volkswagen launching their own pure electric MPVs. In the domestic market, the Roewe iMAX 8 EV will soon be launched. What kind of trend will the listing of the Voyah Dreamer trigger in April?
Source: Voyah Official Website
This article is a translation by ChatGPT of a Chinese report from 42HOW. If you have any questions about it, please email bd@42how.com.