Author: De Luo
In the past week, NiuChuang, founded by Li Yinan, has debuted its first product, the "Zi You Jia NV," for static experience.
As the mass production information of this car continues to be disclosed, a small discussion about the "extended range" drive mode of new energy vehicles has emerged.
However, the discussion is no longer about the old topic of "extended range is just a transitional product." It has become about whether new brands like NiuChuang can replicate the success of ideal vehicles by choosing "extended range" and becoming one of the new "Big Three" automakers.
This is a big and interesting topic, because the change in the question above indicates that the market's acceptance of "extended range vehicles" is becoming more mature, but there are concerns about "extended range vehicles" other than the ideal model.
The main concerns are reflected in two points:
Are there enough differences in the products of extended range vehicles that are also prone to homogenization?
Will policies affect "extended range vehicles" products, including ideal models?
Let's delve into this below.
Ideal ONE "Accommodating Both Up and Down"
First, let's take a look at the main "extended range" products in the same class on the market, namely: Ideal ONE, Voyah FREE, AITO M5 and Zi You Jia NV.
There are other models in the extended range submarket, but these few have the potential for large-scale sales. Ideal ONE has already been verified, which is one of the reasons why the others have followed the extended range scheme.
All possibilities must come back to the product itself, so let's take a look at the product first.
Ideal ONE is marketed as a "family car," so the overall size of the car is the largest of the four cars, with AITO M5 being the smallest; and the Zi You Jia NV and Voyah FREE are sandwiched between the two models mentioned above.
In terms of power, Voyah FREE has the highest total power of 510 kW, while Ideal ONE has the lowest. Based on the official acceleration time for 100 kilometers, Zi You Jia NV and AITO M5 are likely to be sandwiched between the two models mentioned above.
And because they are all "extended range" vehicles, range is the least important comparison item among these few cars.
Why are we saying all of this?
Because only then can we see the selling points of these few cars besides "extended range":
Voyah FREE is "high-performance";
AITO M5 is "performance + range";
Ideal ONE is "family-oriented";
Zi You Jia NV is "outdoor-oriented".At present, among these models, only the Ziyoujia NV has not been delivered, and the information released about it is not abundant. However, it is certain that its main selling point is the "outdoor" concept, based on the known official information released thus far.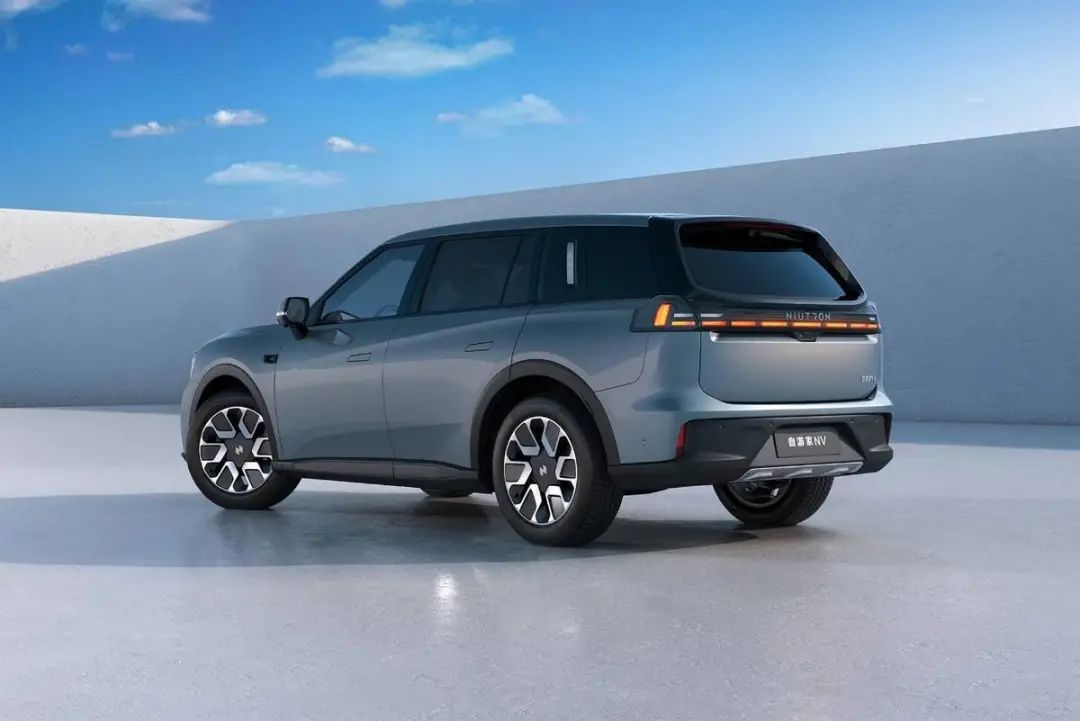 From the positioning of the Ziyoujia NV, it can be seen that it is difficult for automakers to differentiate products from the perspectives of "range extension" and "power" at the product level. In other words, even if these two points are still the embodiment of product differentiation, it is by no means the core selling point.
What comes next?
It is that the product defined by automakers must be combined with users' specific usage scenarios. At this point, the car is no longer a simple "travel tool," but the "lifestyle" that automakers often speak of.
In this regard, the Idealseat ONE solves the "living scene" of a family traveling or taking a field trip, while the Ziyoujia NV is more refined, focusing on the "entertainment scene" of young people and friends going outdoors.
Let's take a look at some data:
According to iiMedia Research, the market size of camping sites in China increased from RMB 7.71 billion in 2014 to RMB 16.8 billion in 2020, with a compound annual growth rate of 13.9%.

After the basic control of the pandemic, the market size of camping sites grew rapidly in 2021, with a growth rate of 78.0%, and the market size reached RMB 29.9 billion.

The growth rate is expected to reach 18.6% in 2022, with a market size of RMB 35.46 billion.
Moreover, in the more refined camping market, "self-driving camping" is growing the fastest. Taking into account the partial information about the Ziyoujia NV product, it is indeed much smarter to occupy a position in the "outdoor" market ecosystem than in the "performance and cruising range" ecosystem.
Why does this phenomenon occur?
This still needs to be explained from the product side. Whether it is the Voyah FREE or Wanjie M5, their mechanical quality when running is not inferior to Idealseat, and even the chassis tuning is comparable.
But the problem is that in the new energy products with excessive performance, it's difficult to impress consumers with "performance". It should be noted that as long as automakers are willing, it is not difficult for their own new energy products to have 500 kW of power.
Looking at the reasons for Idealseat's success, several points must be mentioned:
"Time" nodes – the market
Idealseat was founded at the end of 2014, and the Idealseat ONE was officially delivered in December 2019, which is a very important "time" node.- One, several new car companies with the most promising future in China have started to deliver one after another, and the cost for car companies to obtain seed users is actually smaller than now.
Two, the ideal mode of "extended-range" is equivalent to covering two markets of electric and fuel, although new energy has been seizing the fuel vehicle market, the advantage of the ideal solution is to satisfy those undecided users.
Three, the ability of mid to large size SUV to have products that surpass and directly compete with the Highlander is few, and the ideal has provided users with a different choice.
……
The above are the advantages given by the market to the products.
"Time" Node – Extended-range
Looking beyond the dimension of time, many things are not feasible, like "extended-range." First, I don't agree with the notion that "extended-range" and "hybrid" are transitional products; their essence is the technical solution.
As of the end of 2019, the status quo of China's new energy market was: "products are scarce, pure electric products have short endurance, and the charging network is not sound."
Among these three factors, the core is "pure electric products have short endurance and inconvenient recharging."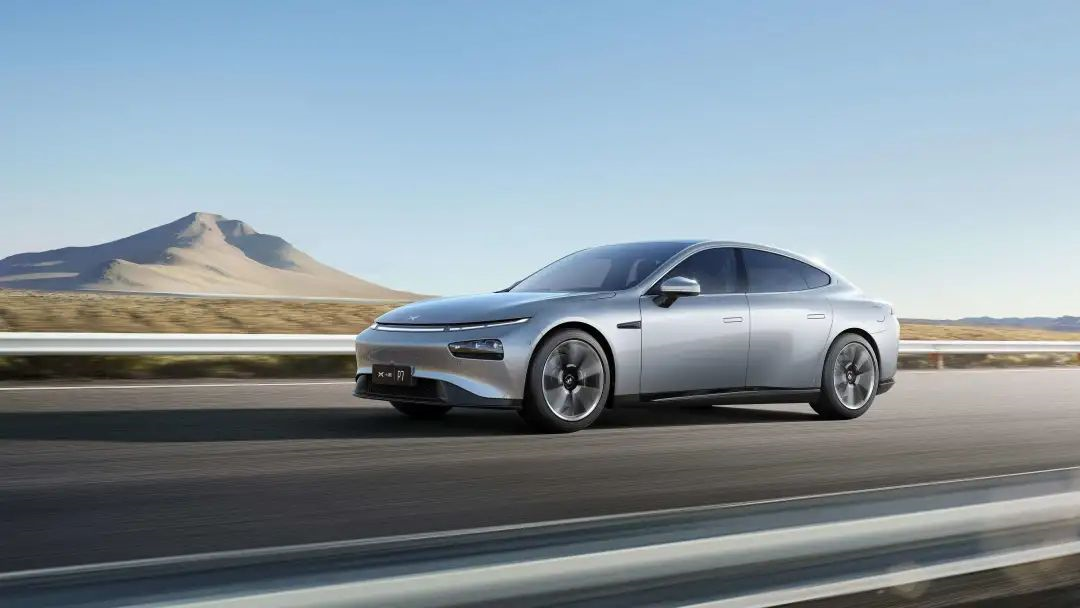 At that time, except for Tesla that was rated by the EPA standard, the NEDC range of domestic products was generally between 450 km and 550 km. In April 2020, XPeng P7 ran 706 km under extreme conditions, but at the cost of shutting down all electronic entertainment systems.
Therefore, Ideal ONE, which adopted the extended-range solution, can easily reach a NEDC endurance of 800 km, and the intuitive feature of being able to refuel enables Ideal ONE to stand out effortlessly.
At that time, "extended-range" was the key selling point.
But is it no longer important now?
Yes, but not so critical anymore. The external manifestation is the overall improvement of the endurance of pure electric products and the improvement of recharging networks. Let me give you an example. Before August 2019-2020, if you asked people around you whether they had range anxiety when driving a pure electric vehicle, many might say yes. But if you ask the same question now, you will find that few people will make you say range anxiety.
For example, if even the corporate propaganda of Ideal Automotive seldom mentions the keyword "range anxiety," you should know that the focus of demand has shifted.
Someone may ask, then why is the Ideal ONE still doing so well?
This is another ability of Ideal: "assisted driving."The biggest advantage of Li Xiang is that they have been constantly developing their "autonomous driving" capabilities. Therefore, we can see that the Li ONE is the only extended-range product that implements the NOA (Navigating on Autopilot) function. In other words, Li Xiang's first-mover advantage continues to increase its weighting, allowing its technology and functional moats to become wider.
To sum up, what we want to say is that there is still plenty of room for development in the "extended-range" sub-market, but it may be challenging to enter the mid-to-large SUV market.
The greatest advantage of Li Xiang here is that its product size and positioning can cover both the 7-seater MPV market and smaller products than WEN-Jie M5 in terms of price and space.
At this point, products such as the Zijiayou NV will overlap with Li Xiang's positioning. In the case where Li Xiang has already sold over 100,000 cars, users will tend to choose car companies that have been market-verified.
To answer the first question at the beginning: "Will extended-range vehicles also become excessively homogeneous, leaving little room for differentiation in products?"
The answer is that traditional auto companies already have a foundation in hybrid technology, while new automakers entering the market with "extended-range solutions" will find it difficult to differentiate themselves from Li Xiang's shadow.
Knowing the relationship between Li ONE and extended-range, it is like KFC and fried chicken, Starbucks and coffee, and Cola and Coca-Cola, where "brands are equivalent to industry categories."
Above, we have been talking about the relationship between mid-to-large SUV "extended-range" products. The conclusion is that "We believe that Huawei's M5 is good, and the Voyah backed by Dongfeng is good, while Nio Chuang led by Li Yinan is not bad", but unfortunately, the market window is not large enough for them.
Some people may argue that this is not the right comparison. The penetration rate of new energy into traditional fuel vehicles is increasing rapidly, and Chuang's entrance at this time is to bring the basic revenue pie of new energy vehicles bigger.
This sentence is partly right, but partly not.
What does it mean? The logic of growing the new energy market is correct, but what needs to be noted here is that the implicit meaning of China's automobile market towards new energy is actually "pure electric." Promoting the popularization of pure electric vehicles is the main objective.
Now, let's take a look at some data:
In 2021, the global sales of new passenger plug-in electric vehicles (including PHEVs) reached nearly 6.5 million, an increase of about 108% compared to 3.1 million in 2020.

BEV: about 4.6 million (an increase of about 115% over the same period last year) with a market share of approximately 6.1%;
PHEV: about 1.9 million (an increase of about 93% over the same period last year) with a market share of approximately 2.9%.

In 2021, the total number of registered new-energy passenger vehicles (including PHEVs) in China was approximately 3.23 million, a year-on-year increase of approximately 153% over 1.27 million in 2020.

BEV: about 2.4 million, accounting for approximately 12% of the total market share (versus 5.1% in 2020);- PHEV: About 800,000 with a market share of approximately 3% of the total market.
It is interesting to note that plug-in electric vehicles in the Chinese market account for almost half of the global market, so the new energy vehicle market is all about China, especially when it comes to pure electric vehicles.
Therefore, we can see that by 2023, Ideal will release two pure electric products, which will eventually form a dual product line strategy of range-extended and pure electric vehicles.
Looking at the future growth of the entire Chinese new energy market, hybrid vehicles still have a market share for new brands like Niochong. However, in the long run, there is still a lot of work to be done in terms of engineering capabilities, such as the development of pure electric vehicle platforms and autonomous driving technology.
But that's not the point.
The key point is that Ideal knows that China's penetration speed of pure electric products will explode after the release of major components such as lithium, chips, and vehicle production capacity.
This time point may be 2024, 2025, or even 2026, but no matter which year it is, it is not friendly to the new brand's range-extended plan.
This is why Ideal is also accelerating the promotion of pure electric vehicles.
How to see the Chinese market as one that accelerates the popularity of pure electric vehicles rather than hybrid ones?
It depends on where the policy is heading. Car manufacturers want to vigorously promote hybrid vehicles, but policy is a roadblock.
Policy Changes:
On February 10, 2021, Shanghai released the "Shanghai Implementation Measures for Encouraging the Purchase and Use of New Energy Vehicles" (hereinafter referred to as the "Measures"). The Measures specify that if a consumer purchases a new energy vehicle for non-commercial use and does not have a quota registration of a new energy vehicle under his/her name with a local special license plate, the local government will continue to issue a special quota for the local special license plate.

For consumers who purchase plug-in hybrid electric vehicles (including range-extended models) and apply for a special license plate quota, two requirements must be met: individual users or units have implemented an intelligent charging facility that meets technical requirements and safety standards in the city, and there is no non-operational passenger car quota certificate under the individual's name. The quota certificate for non-operational passenger cars (excluding motorcycles) has not been used for registration of a motor vehicle.

At the same time, the measures clearly state that from January 1, 2023, the government will no longer issue special license plate quotas for consumers who purchase plug-in hybrid electric vehicles (including range-extended models) in the city. The new round of new energy vehicle promotion policy will be implemented from March 1, 2021, and will be valid until December 31, 2023.
The policy is very clear that "Shanghai will not issue license plates for range-extended vehicles next year." Including Ideal, all plug-in hybrid electric vehicles will lose the Shanghai market. If you argue that the demand for range-extended products in the Shanghai area is not big, and demand in other regions is strong, it is still a significant loss.It is obvious that this understanding is not comprehensive. The core of Shanghai's license plate restriction policy is to "promote pure electric vehicles." It is likely that other first-tier cities such as Beijing, Guangzhou and Shenzhen will follow suit, resulting in similar license plate restrictions.
These cities share a common characteristic: more than half of their population comes from other regions. This means that customers who originally liked these products may be deterred due to the license plate restrictions.
Therefore, the development of plug-in hybrids will face significant obstacles in the future. The ideal solution is to focus on pure electric vehicles by 2023, which will continue to drive the growth of electric vehicles while plug-in hybrid vehicles continue to penetrate into cities without license plate restrictions, achieving a smooth transition.
Although the new brand also has pure electric vehicles, it does not have many advantages compared to XPeng G9, NIO and Ideal's pure electric models. There will be market demand for plug-in hybrids, but the competition will not be too intense, as the hybrid market still has a dominant player in BYD.
Conclusion
Given the size of the Chinese auto market, as long as there is no ban on the sale of fuel vehicles, there will always be a market for them. This is the same as the "plug-in hybrid solution." The core issue we discussed today is how new brands and Ideal can deal with the decline of plug-in hybrids and hybrid models.
We already know Ideal's solution: "pure electric is coming."
For new brands, there is still some urgency caused by the market. Perhaps it will not affect their survival in the short term, but it is clear that companies need to do more with higher costs.
For example, it is necessary to develop a pure electric platform or use an open platform such as HOVA; build a dealer network (in this regard, Niu has a clear advantage as its dealer network can play a key role); establish a supercharging network; and research and develop autonomous driving, which can also be achieved through a "turnkey" solution.
All of these require funding, but what is more valuable than funding is time.
This article is a translation by ChatGPT of a Chinese report from 42HOW. If you have any questions about it, please email bd@42how.com.