Author: Chang Yan
In recent years, I have been telling my friends that my memory is getting worse.
While the decline in physical function due to aging is certainly an important aspect, I feel that the final straw that broke my brain is the various technologies invented by car companies in recent years.
Can anyone quickly tell me what the following 5 abbreviations represent?
NNP, NCP, NVP, NMS, NTP.
Don't force yourself, yesterday when I saw this string of abbreviations, I was just as confused as you are now.
And this is what Li Auto released at the Intelligent Driving Media Communication Conference yesterday.
Li Auto's small steps in running fast
After much consideration, this is Li Auto's first large-scale, in-depth discussion of its own technical planning for intelligent driving.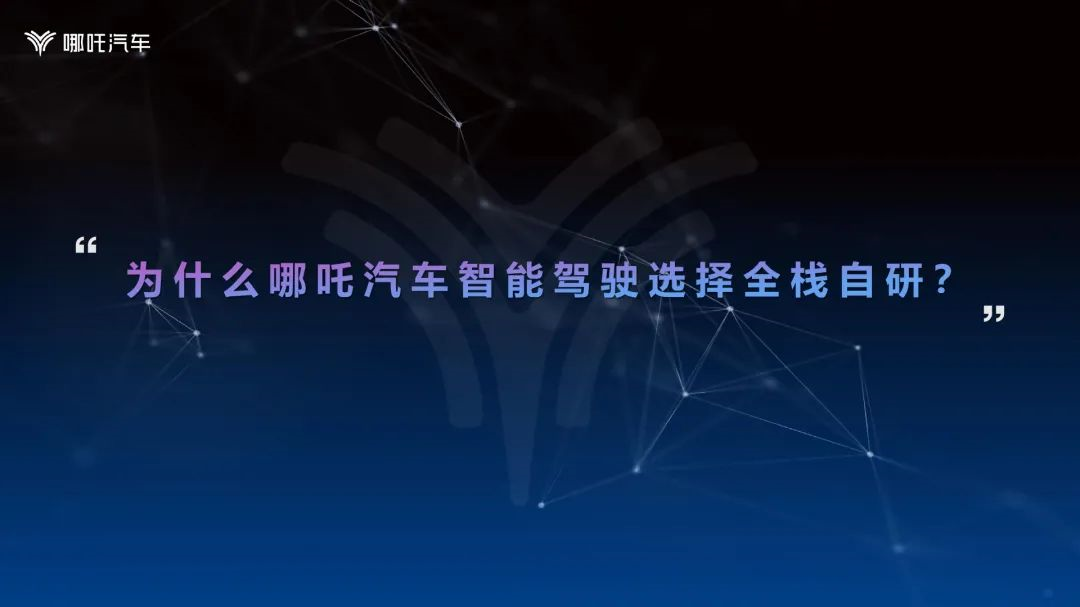 This is mainly related to Li Auto's previous product and enterprise stages, For Li ONE and Li Xiang vehicles currently on sale, the hardware cost of intelligent driving cannot be very high in the whole vehicle. For Li Auto, stabilizing production capacity as soon as possible and improving the quality of production delivery were the priorities at the early stage. Therefore, intelligent driving was focused on basic assisted driving functions.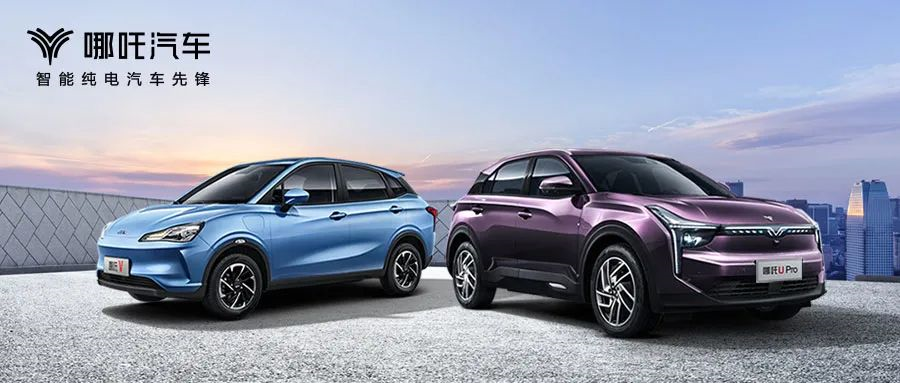 However, it is clear that the understanding and demand for intelligent vehicles in the market are upgrading, just as Li Auto's co-founder and CEO Zhang Yong recently expressed, even if it is "making cars for the people," consumers' demand for affordable models also has new requirements for intelligent driving. Even "L2-level automatic driving function can be realized within 100,000 yuan."
This is when Li Auto needs to bring more and deeper intelligent driving functions.
Li Auto named its intelligent driving system TA PILOT, in which TA is both the suffix of NETA (Li Auto) and the prefix of TALENT, and its pronunciation is also extremely easy for Chinese consumers to remember.
The evolution sequence of TA PILOT products is divided into four major versions: 2.0, 3.0, 4.0, and 5.0 based on the differences in hardware capability and software functionality.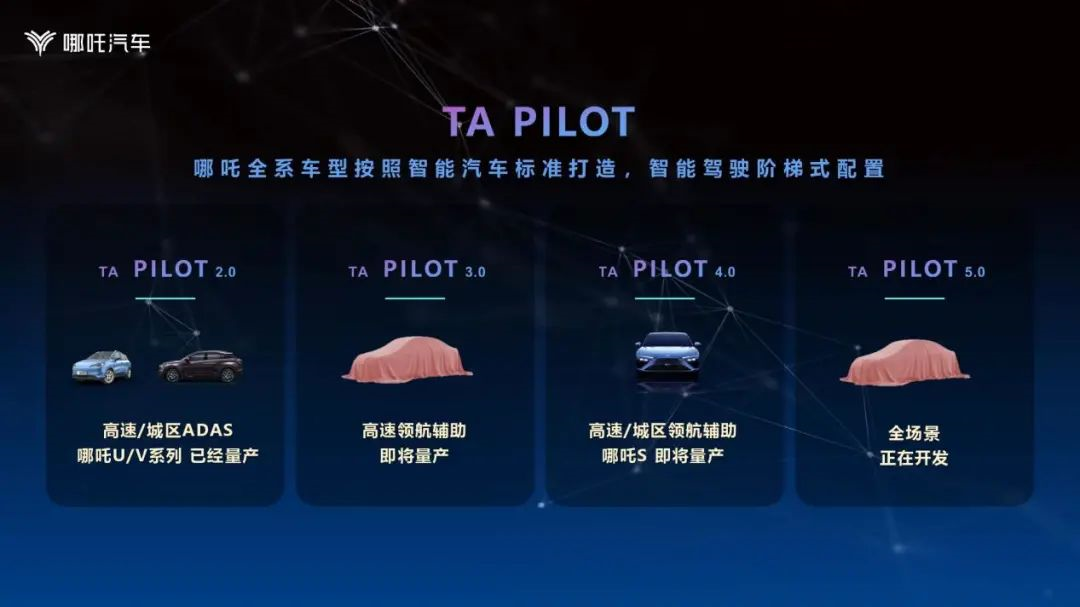 Among them, the capabilities of the current NETA U and V series products are classified as 2.0, mainly entry-level lane-based driving assistance capabilities. From the PPT, it can be seen that there will be an upcoming entry-level model, which will be equipped with TA PILOT 3.0 version.
The high-end version of the all-new flagship NETA S, which will be launched at the end of this year, will have the complete TA PILOT 4.0 capability, which represents the highest functional strength of NETA's current development and will match the mainstream functional level of the industry.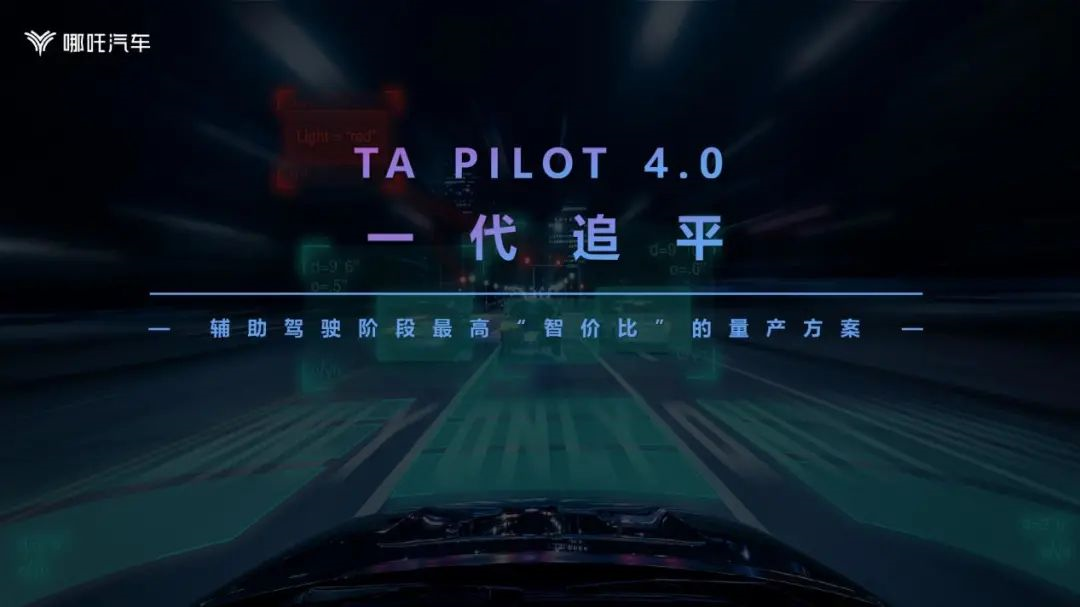 TA PILOT 5.0's technical specification is fully self-developed with 1000+ TOPS computing power, and has the ability of all-scenario autonomous driving, but the specific release date has not been announced, and can be understood as the final destination of TA PILOT.
Generally speaking, although NETA has been expressing the relationship between its products and the traditional autonomous driving classification, several versions' expansion capabilities in scenarios can be roughly understood from the version numbers.
TA PILOT 4.0 on NETA S
From the product nodes, TA PILOT 4.0 on NETA S undoubtedly represents the core product of the present.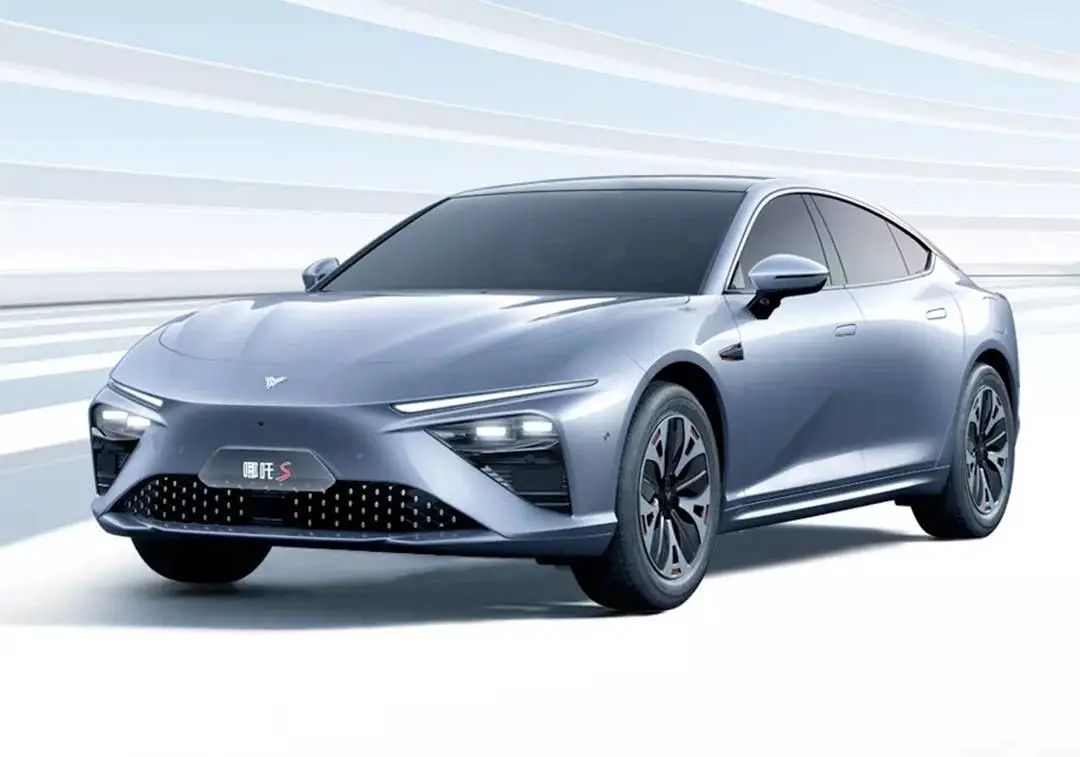 Interestingly, NETA has proposed the concept of "Smart Value," which, in my personal understanding, has two levels of significance: first, NETA's vehicle prices are lower among products with the same intelligent driving capabilities; and second, NETA invests the least amount of computing power and achieves the same intelligent driving functionality.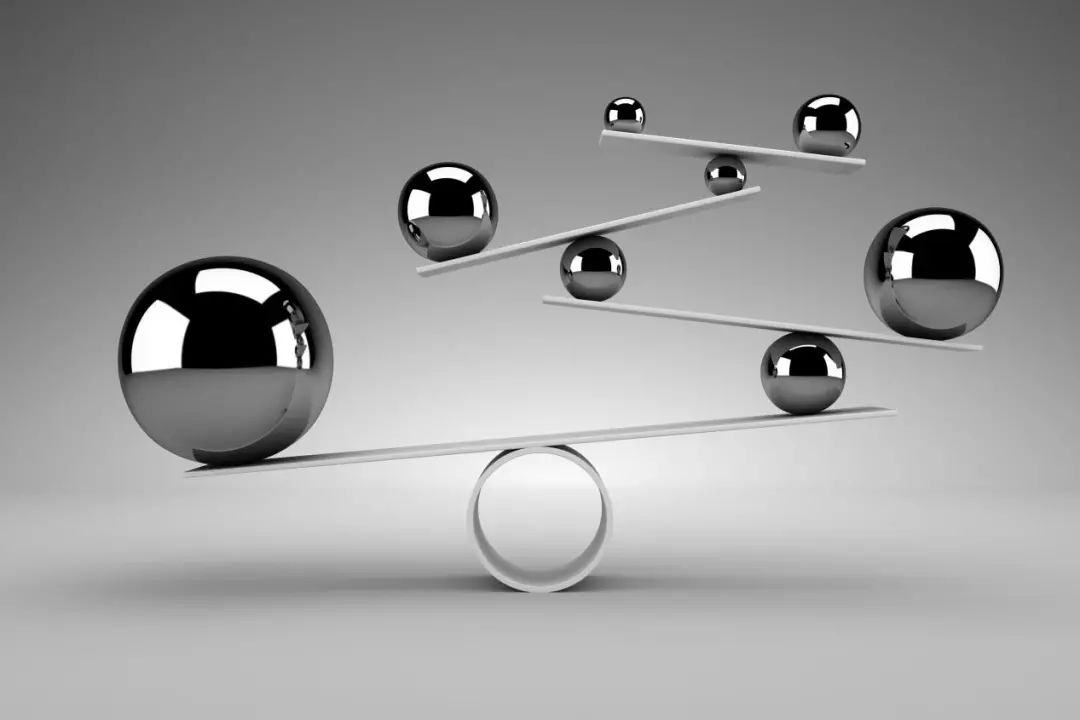 Here are the answers to the first few questions we asked. At the moment, NETA's TA PILOT function includes scenarios on highways, city roads, and what is called the "last five kilometers" scene. Besides achieving seamless coverage of more scenarios, what is more important is the integration of the two capabilities of high-definition map support and local map construction for NETA on unstructured roads.
This goal is actually quite challenging for NETA, who, unlike many new intelligent driving players who choose single-point breakthroughs, almost chose a comprehensive competition method from the beginning.
On-site, NETA also announced the chip and sensor solution for NETA S. In the top model, the lidar cannot be absent naturally. Two lidars from Huawei are placed under the front headlight assembly, and NETA stated that this is due to the maturity of the technology and the convenience of heat dissipation.
In addition, NETA S is also equipped with 5 millimeter-wave radars and 11 cameras, including 2 front 8M cameras, 4 panoramic cameras, and 5 peripheral cameras. In terms of sensors, it has reached this year's top level.
However, the calculation chip only adopts the single MDC610 solution from Huawei, and the overall computing power is 200TOPS. It is indeed somewhat unique compared to the environment of this year's flagship models, which easily exceed 1000TOPS+. I asked NETA S about the preparation for system security redundancy on-site, and they stated that they have made double redundancy preparations in the vehicle control part.
The most noteworthy thing is the cooperation method between NETA and Huawei. Many manufacturers have announced their cooperation with Huawei before, some of which directly adopt Huawei's smart driving and electric drive family bucket, and others adopt Huawei hardware + software combination in smart driving. However, NETA clearly stated that only hardware is purchased from Huawei, and all software is self-developed by NETA.
The overall goal of NETA's full-stack self-development with all functions naturally requires a large investment.
Continuous Saturation InvestmentMany people lack a quantitative index for the current development speed of intelligent driving. In fact, the dimension of data is easier for everyone to understand and calculate.
NETA estimates that the accumulated data volume will reach 10+PB by 2022, which naturally means more cars were produced and sold upstream, and more teams are needed downstream to digest this data.
The head of NETA's intelligent driving team, Wang Junping, introduced that the team now has over 300 people, of which algorithm and software personnel account for more than 70%. The team will further expand to over 500 people this year.
In terms of future R&D investment, NETA will invest 800 to 1 billion yuan annually.
In terms of the scale of investment in manpower and finances, NETA's investment is more resolute and bold than that of other new forces after WmAuto Auto. However, it also brings up issues that require long-term observation.
More recently, it is the actual experience of NETA's intelligent driving function. At the event, NETA also played several road test videos based on the NETA U Pro body, covering multiple scenes such as navigation assistance, memory parking, and city navigation. However, because the overall traffic conditions are relatively simple, it is not possible to make judgments on the final results and details.
This aspect may need to be clarified with more information about NETA's S.
Further ahead is the universality of the product path for TA PILOT's cross-generation version. Currently, there are two main routes for the product evolution of intelligent driving in the industry. One is to unify all vehicle models to the latest technology platform as much as possible, which has the advantage of allowing all vehicles to use the most powerful platform and facilitating the reuse of data and development capabilities. The other route is segmented products like TA PILOT, which has the advantage of cost control, but it can easily lead to product fragmentation.
A few years ago, we were biased toward NETA's "for the people" popular products, but now NETA's monthly deliveries are making us rethink its value.
And now, it seems to be the stage of "for the people to make intelligent driving". What do you think?
This article is a translation by ChatGPT of a Chinese report from 42HOW. If you have any questions about it, please email bd@42how.com.