Changes and Improvements in Hybrid Field in 2021
In 2021, there were many changes in the hybrid field. The most notable development was BYD's breakthrough with their DM-i system, which they began promoting in the second half of 2020. In the past year, nearly all major domestic automobile companies have released their own DHT (Dual Hybrid Transmission) technologies. These include Great Wall Lemon Hybrid DHT, Geely Rayttle Hybrid, GAC Trumpchi Hybrid, Chery Kunpeng Hybrid, Dongfeng Mahindra Hybrid, BAIC Magic Cube DHT, and SAIC Passenger Vehicles, as well as some other companies such as SGMW and JMC who sought collaboration with relevant companies in this field.
One might say 2021 was the year when domestic dual-motor DHT hybrid systems were developed, and starting in 2022, this will become an area of competition among various automakers. We need to look into two dimensions from gearbox to PHEV batteries, as shown in Table 1 for current known vehicle models in 2022.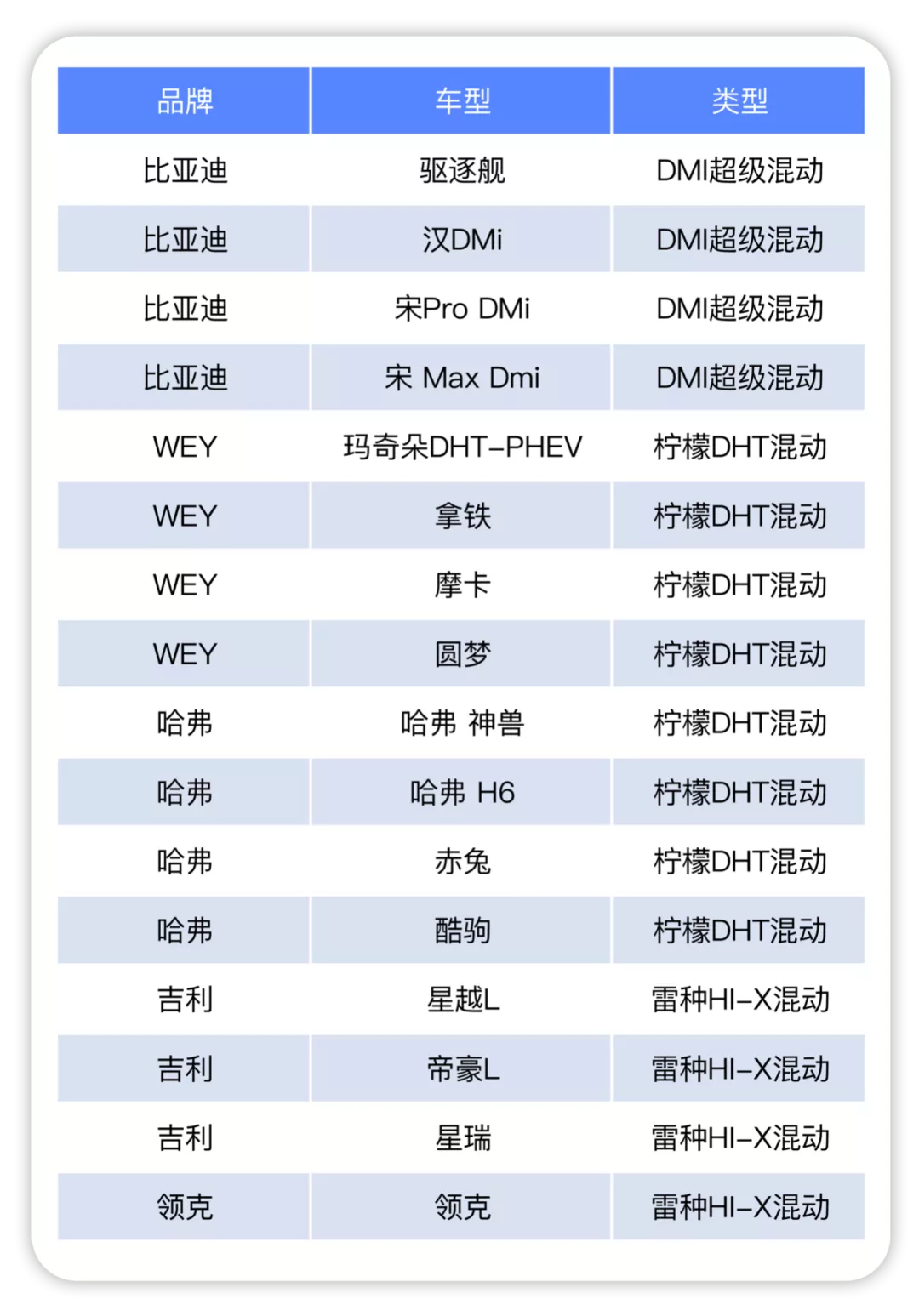 BYD vs. Great Wall
So far, it seems that domestically the direction for hybrid vehicles is toward DHT systems. The main companies investing heavily in this area are BYD and Great Wall, so let's discuss these two companies first.
BYD's DM-i system was introduced in 2020 and has been promoted heavily throughout 2021. With the DM-i's EHS hybrid system which uses a series-parallel structure consisting of double motors, double controls, direct-drive clutches, motor oil-cooling systems, and a single gear reducer, BYD independently boosted the sales of PHEV vehicles, including their Ideal series, to close to 90,000 units.
Currently, the EHS hybrid system includes three powertrains: EHS132, EHS145, and EHS160, which cover all models from A-class to C-class. Two dedicated high-efficiency engines were developed specifically for the DM-i hybrid system, a 1.5L naturally aspirated engine and a 1.5Ti turbocharged direct injection engine. This has been discussed a lot and we won't go into more detail here.
Great Wall Lemon Hybrid DHT
In December 2019, Great Wall announced their Lemon Hybrid DHT, which includes three powertrains, one hybrid system, and two powertrain structures: HV and PHEV. The Lemon Hybrid DHT includes a multi-mode fixed-axis hybrid gearbox, GM/TM dual motors, double motor controllers, and an integrated DCDC, which will match two dedicated hybrid engines, the 1.5L and 1.5T.# DHT Hybrid Transmission
DHT Hybrid Transmission has two versions, DHT100 and DHT130. It adopts the P1P3 architecture with the most notable feature being the mechanical two-speed structure. The engine direct-drive mode is divided into two gears, which expands the area suitable for efficient engine operation while also considering power demand in the mid-high speed range.
The issue here is that adopting HEV batteries in the short term is not only expensive but also there are few suitable battery suppliers. The idea of a large-capacity EREV battery is similar to the ideal of ONE, but the lack of batteries in the middle range of 10-16kWh has resulted in minimal promotion in 2021.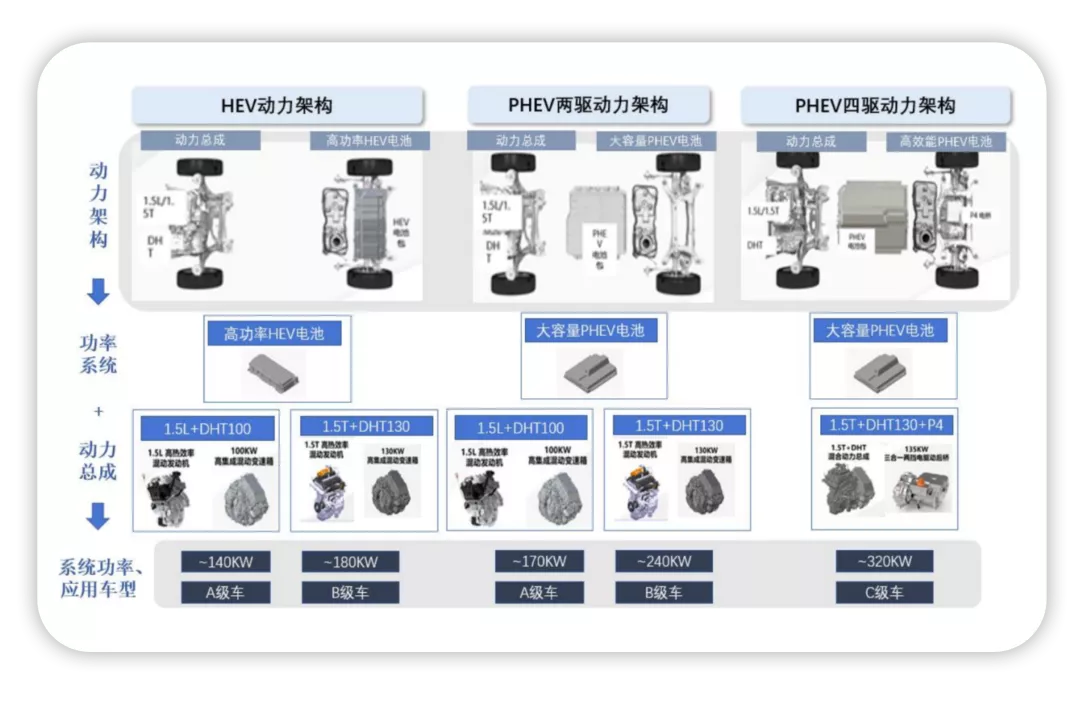 DHT is catching up
After Geely's promotion of CMA PHEV and subsequent single-motor P2.5 PHEV failed to gain much traction, Geely also released the Emgrand Dynamic Hybrid Technology (DHT) by the end of 2021, which includes two hybrid-specific transmissions: DHT Pro and DHT. DHT Pro is a 3-speed hybrid transmission that integrates six components including two oil-cooled motors arranged coaxially, gearbox, and electric controller to configure P1 and P2 driving modes.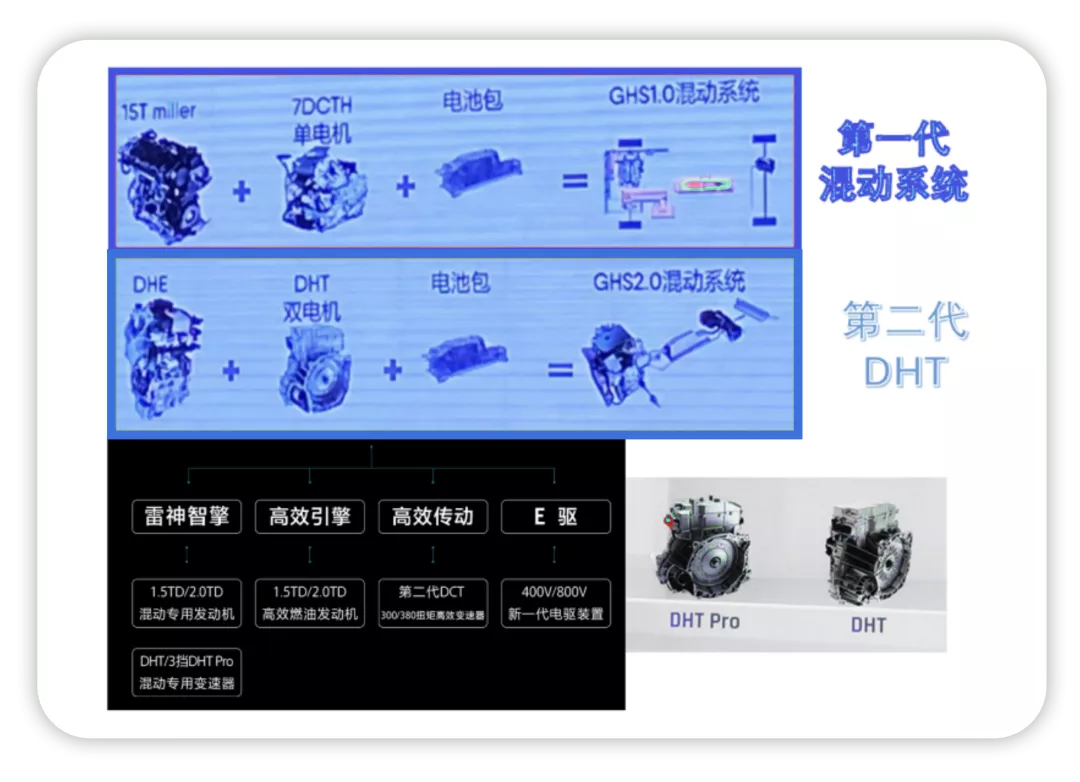 At the Guangzhou Auto Show, GAC launched "Julong Power" – three sets of hybrid systems: 2.0TM&THS (Toyota's route), 2.0ATK&GMC2.0, and 1.5DHE&GMC3.0.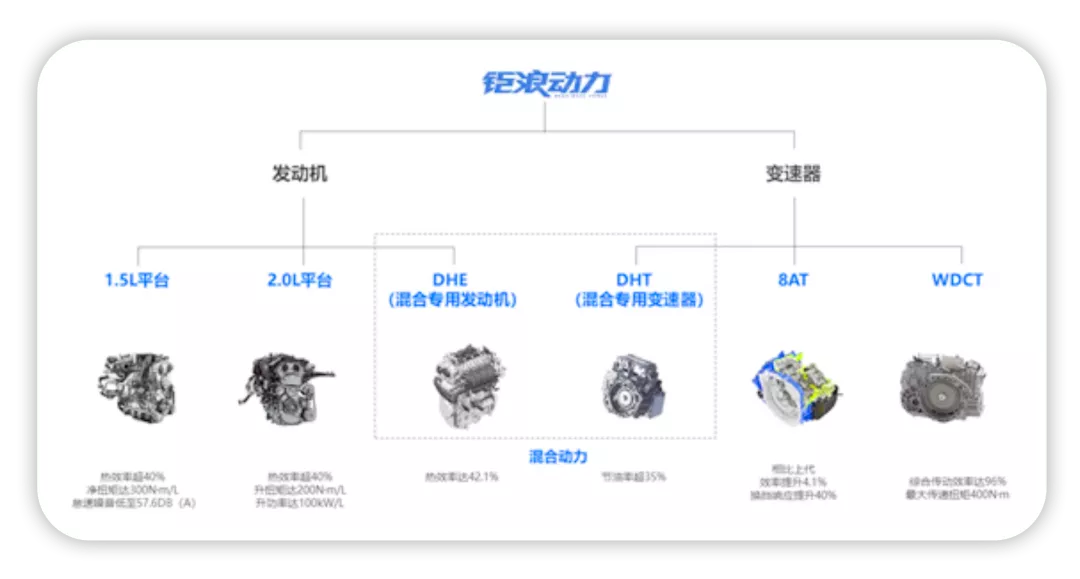 Chery's "Kunpeng" hybrid DHT is based on a dual-clutch transmission simplified into a three-speed transmission. It has a P2 motor (connected to the engine coaxially and disconnected by a clutch) and a P2.5 motor (parallel arrangement, through a reduction gear) to create a hybrid powertrain. The controllers of the two electric motors are integrated on the powertrain assembly. The system is equipped with an electronic and mechanical pump to provide pressure and lubrication to the entire system.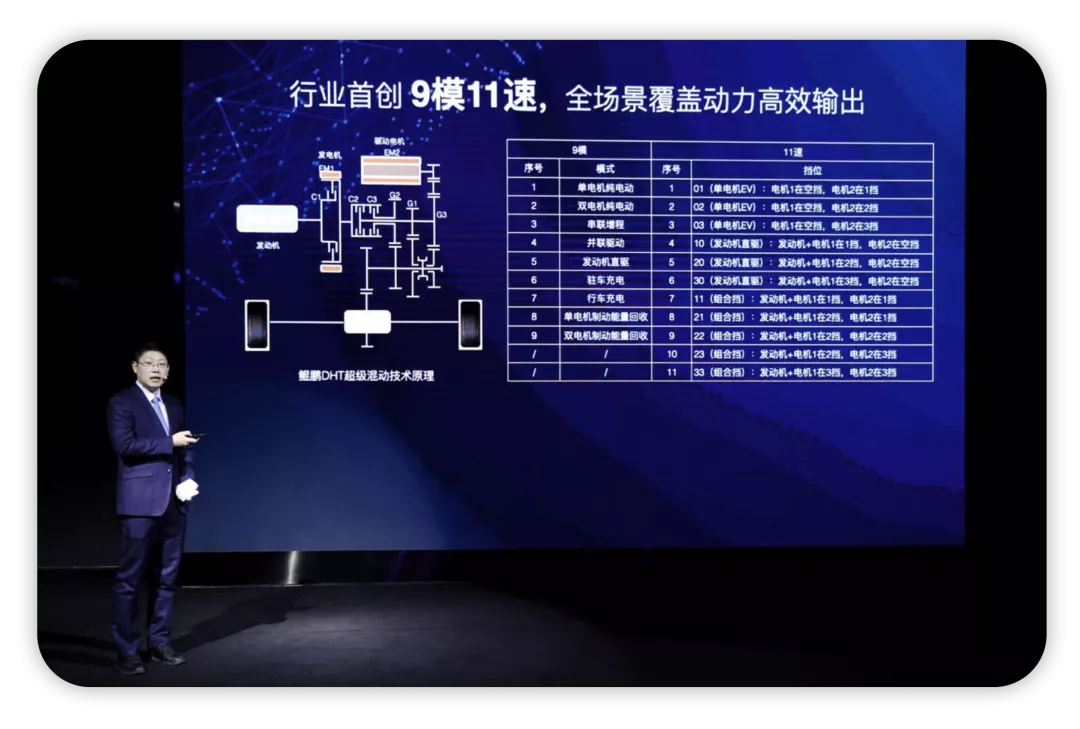 Dongfeng Machi Hybrid DHT# East Wind's "Mahle Power" and SAIC's P1P3 Architecture
East Wind has also developed a "Mahle Power" hybrid drive platform, which is divided into single-gear and multi-gear platforms. The HD120 adopts the P1P3 dual-motor series-parallel architecture, integrating two motors, an inverter, and a gearbox.
● Beijing Auto Magic Cube DHT
The Beijing Auto Magic Cube DHT is a two-motor two-speed DHT hybrid gearbox. No more to say.
● SAIC P1P3 Architecture
No more to say, it's made by PT.
Conclusion: Dual-motor DHT requires a dedicated and efficient engine to match the hybrid gearbox. By using high power density motors and efficient inverters, I feel that this basic design can be used for a round of PHEV, which is very interesting.
This article is a translation by ChatGPT of a Chinese report from 42HOW. If you have any questions about it, please email bd@42how.com.