Author: Da Yan
At the 2022 International Consumer Electronics Show (CES), General Motors, under the theme of "The Ultium Effect", presented its latest achievements and future blueprints in platform strategy, forward-looking technology, products, and services in immersive virtual exhibition Exhibit Zero. Mary Barra, Chairman and CEO of GM, personally elaborated on the latest progress of GM's transformation into a platform innovator based on "The Ultium Effect" over the past year.
The Ultium Platform Empowers GM's North American EV Strategy
Based on the Ultium platform architecture, General Motors will accelerate its product layout in the field of electric vehicles. In the near future, we will see more and more competitive models continuously enrich GM's global EV product matrix.
In terms of performance, the Ultium platform has four characteristics: highly integrated modular drive system, flexible and scalable platform architecture, compatible and co-exist battery solutions with stable performance, and future-oriented intelligent technology.
It is worth mentioning here that in terms of future-oriented intelligent technology, the Ultium platform is equipped with an innovative battery management system in the industry, which can reduce 90% of wire harnesses in battery packs through wireless communication technology. The biggest benefit of this approach is that it can improve the energy density of battery packs and reduce the probability of battery pack failure.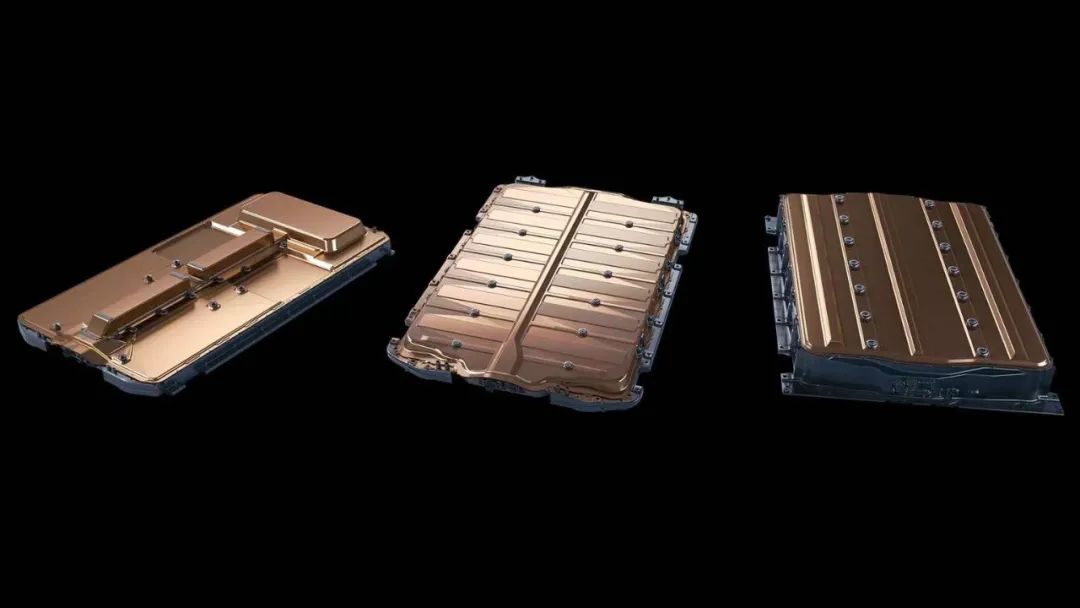 In addition, the battery layout and configuration of the Ultium architecture are more flexible, and the development space and technological upgrading capabilities have been greatly improved. Based on the new generation of VIP intelligent electronic architecture, a large number of functions will continue to upgrade in the future.
Currently, General Motors has launched many EV models based on the Ultium platform, such as the GMC Hummer EV, BrightDrop EV600 pure electric logistics vehicle, and the Cadillac LYRIQ smart pure electric luxury SUV, and has preliminary achieved good market feedback.At the 2022 CES, General Motors also showcased the Chevrolet Silverado electric pickup truck developed on the Ultium platform, Cadillac Halo concept InnerSpace autonomous driving concept car, Ultra Cruise advanced driver assistance system that enables hands-free driving from point to point, and the new software platform Ultifi. These new vehicle models and high-level autonomous driving systems fully demonstrate the strong product power of the Ultium platform in electrification and intelligent connectivity.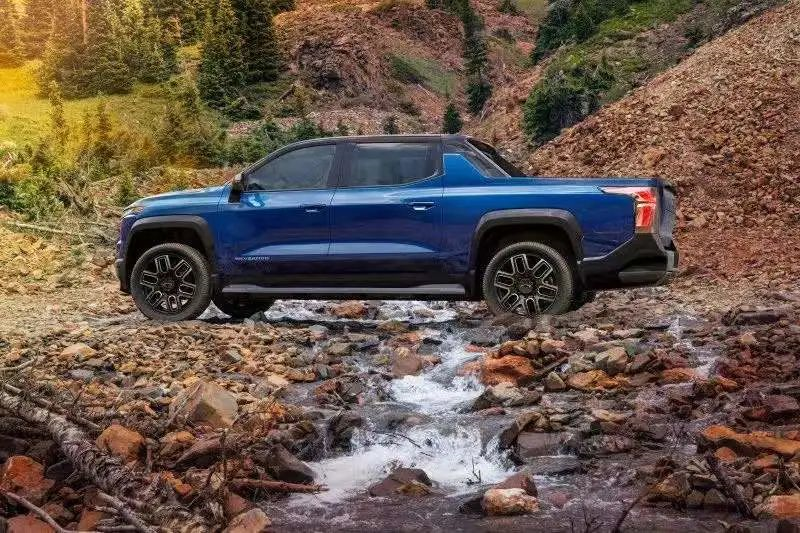 In the future, General Motors will also produce the fully automated Cruise Origin1 designed specifically for autonomous ride-hailing and delivery, GMC HUMMER EV Pickup and SUV2, Chevrolet Silverado EV3, Equinox EX, and the recently announced GMC electric Sierra Denali4 based on its ZERO factories located in Detroit and Hamtramck, Michigan, further enriching General Motors' global matrix of electric vehicle models.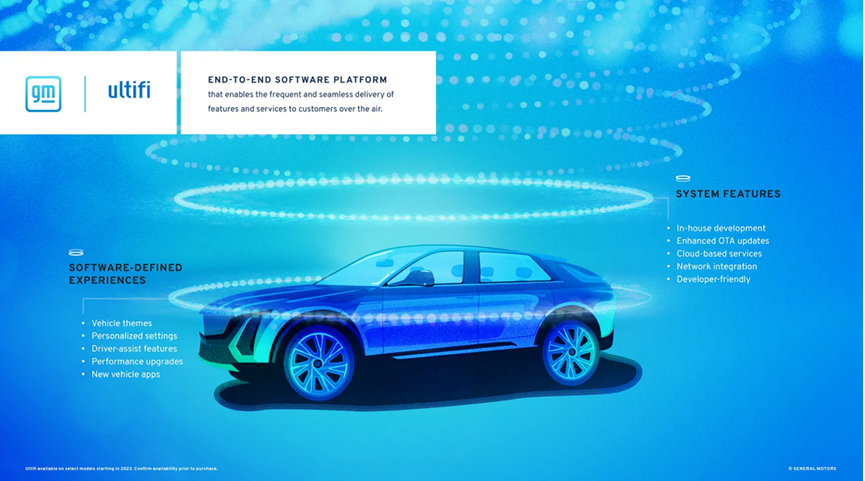 As an important pillar of General Motors' global business, SAIC-GM is also deepening its electrification layout under the Ultium effect, especially considering that the competition in the domestic electric vehicle market is even more intense than in the United States. SAIC-GM has almost synchronously introduced the Cadillac Lyriq, a genuine luxury mid-to-large-sized SUV with an all-electric powertrain.
As the first vehicle model produced on the Ultium platform in China, the Lyriq will quickly become a benchmark product in the Chinese mainstream electric vehicle market with its outstanding product power. The CLTC of the Cadillac Lyriq will exceed 650 kilometers and support fast charging throughout the vehicle's lifecycle.
This product, to be delivered in mid-2022, will be produced by SAIC-GM's first Ultium super factory located in JinQiao, Shanghai. In the early stage of Ultium platform architecture development, SAIC-GM and Pan Asia Automotive Technology Center were deeply involved in the synchronous development of the platform's underlying architecture, not only inputting a large number of Chinese market demands but also laying a solid foundation for the deep localization of the Ultium platform architecture while ultimately achieving over 95% localization of component procurement.
This has greatly reduced procurement costs and laid a solid foundation for rapid response during the R&D and certification phases, contributing to the high-quality and timely delivery of vehicle models.
In addition to LYRIQ, SAIC-GM has developed an ambitious investment plan for electric vehicles and intelligent connectivity to meet the demands of the rapidly changing domestic electric vehicle market and defend its position as a leader in the market.
To achieve this goal, SAIC-GM will invest more than RMB 50 billion in new technologies for electrification and intelligent connectivity by 2025, and launch more than 10 domestically produced new energy vehicle models based on the ALP electric vehicle platform, covering multiple sub-markets such as sedans, SUVs, and luxury SUVs under its three major brands.
The Invincible ALP Platform
In addition to electric vehicles, General Motors has also expanded the ALP platform. By applying the ALP platform architecture in other scenarios, General Motors can not only expand its scale effects, but also spread out R&D costs and related mold costs. It also helps General Motors not only become an automotive platform, but also a pioneer in the entire mobile travel platform.
In January 2021, General Motors formed BrightDrop, a company aimed at the pure electric logistics vehicle market. BrightDrop has already developed two electrified logistics products, EV600 and EV410, in a short period of time by leveraging the scalability of the ALP platform.
In the context of global carbon peak and carbon neutrality becoming irreversible trends, the electrification of logistic fleets will inevitably form a huge market demand. As a benchmark enterprise in the US logistics industry, FedEx has ordered 500 electric vehicles from BrightDrop, of which the first five electric light-duty commercial vehicles have already been delivered.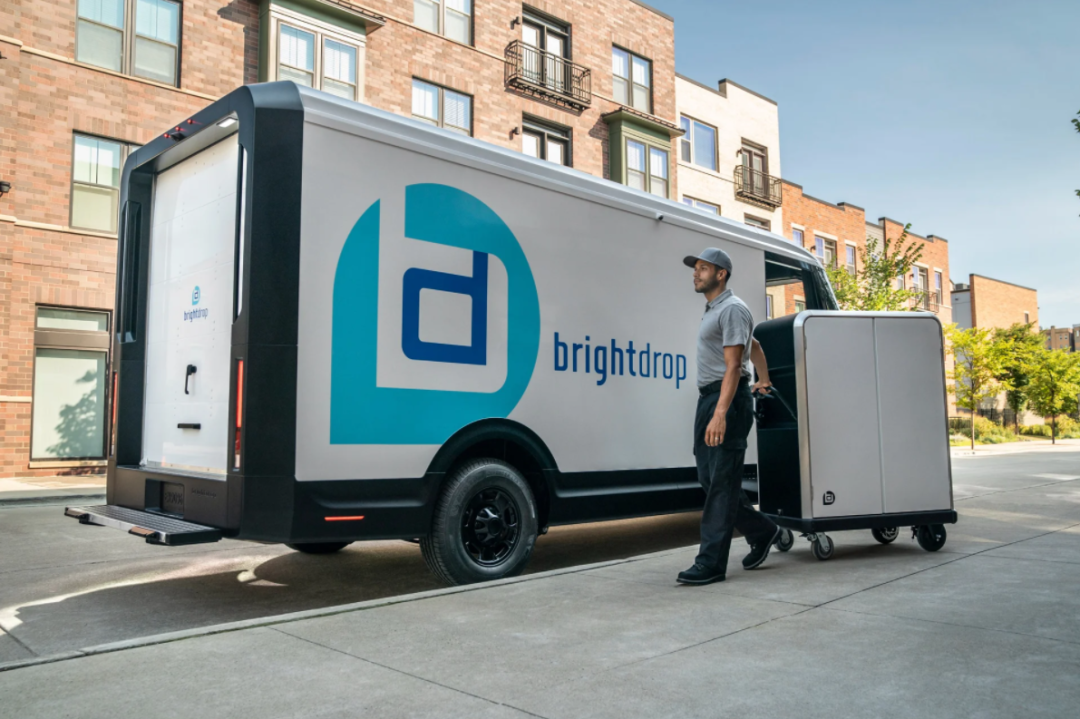 One more thing to mention is that General Motors and Wabtec, a well-known enterprise in the global railway field, have also announced cooperation, and both will build the world's first FLXdrive locomotive powered 100% by batteries based on the ALP platform.
This locomotive contains 18,000 lithium-ion batteries, which can provide a maximum speed of up to 75 miles/hour and a range of approximately 350 miles. In the future, General Motors' Hydrotec hydrogen fuel cell technology will also be applied to Wabtec's locomotives to help it build fuel cell locomotives.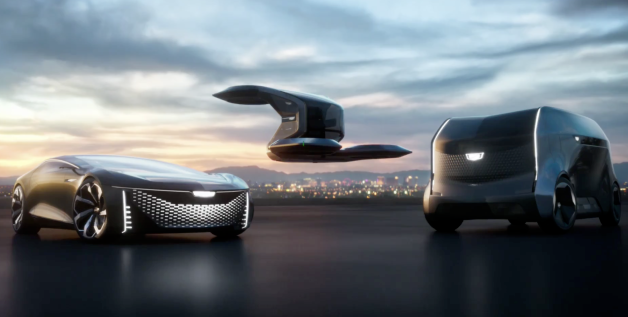 Besides electric logistics vehicles and trains, General Motors has also developed a very broad application space for the Ultium platform and related electrification technologies. This includes the next-generation Lunar Terrain Vehicle (LTV) that supports NASA's Artemis astronauts in exploring the moon, electric vertical take-off and landing (eVTOL) planes that can travel at a speed of 90 kilometers per hour in the field of "personal air travel," and Pure Watercraft, a start-up company that uses lithium-ion batteries to power electric outboard motors.
On the path of electrification and intelligent networking transformation, General Motors, led by Mary Barra, has taken a very determined step forward. This is due to the steadfast investment in electrical, autonomous driving, and software engineering over the past decade, which has resulted in a large-scale accumulation of expertise. Starting from the Ultium platform, General Motors has also reached the time to reap what it has sown.
General Motors will not only bring consumers a better experience of electric vehicle-based mobile travel, but also deepen its economies of scale, continue to expand its business scope, and provide new personal travel and fleet business solutions, as well as new business models as a platform innovator, to meet the business needs of zero-emission technology in all industries. In the next few years, we will see a completely different General Motors.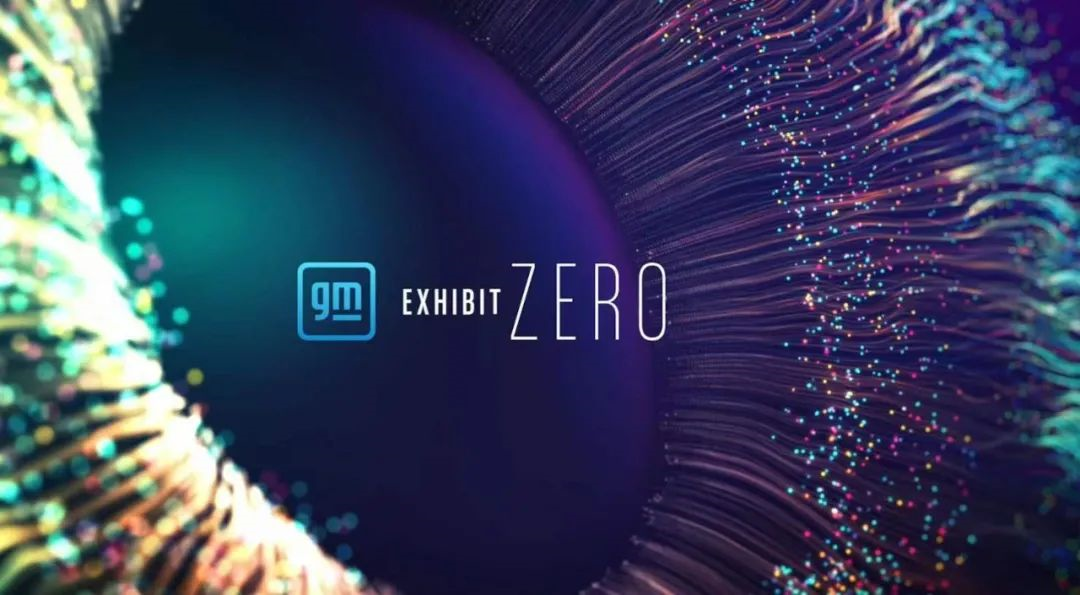 This article is a translation by ChatGPT of a Chinese report from 42HOW. If you have any questions about it, please email bd@42how.com.